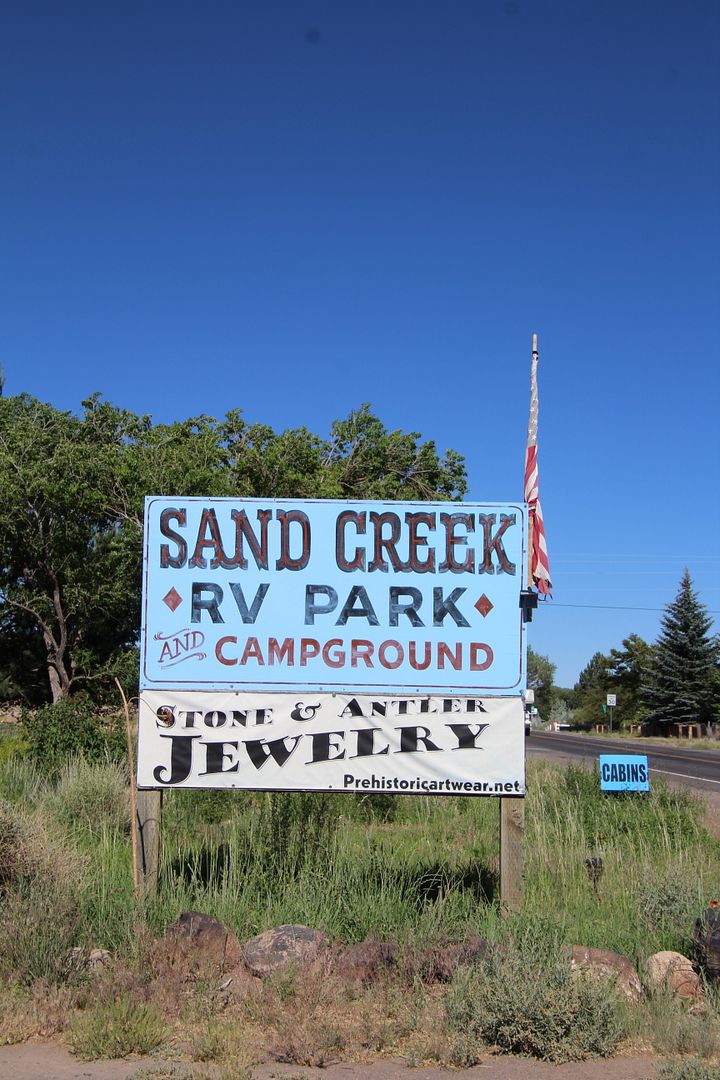 Rating: 3.5 on a scale of 5
Location
: Sand Creek RV Park is located on State Route 24 in the small town of Torrey, UT, population 241. It is 8 miles east of Capitol Reef National Park and therefore a great home case to explore the region. Nearby is Scenic Highway 12 to Dixie National Forest and Grand Staircase-Escalante National Monument (and the many sites to be seen in each). A short distance from the RV park is the Fishlake National Forest where we enjoyed hiking with our doggie, Sadie, on multiple occasions. The Chuck Wagon General Store is a short distance east of the park on Rte 24. Groceries, a hotel, and a laundromat are also located there. For our two-week state here, it was a great home case for us.
Lot size: We had a pull-through lot (site 13) with full hooks ups and we had plenty of room for our RV, tow dolly, and car. A fire ring is provided at each site. The roads and RV sites are gravel and level.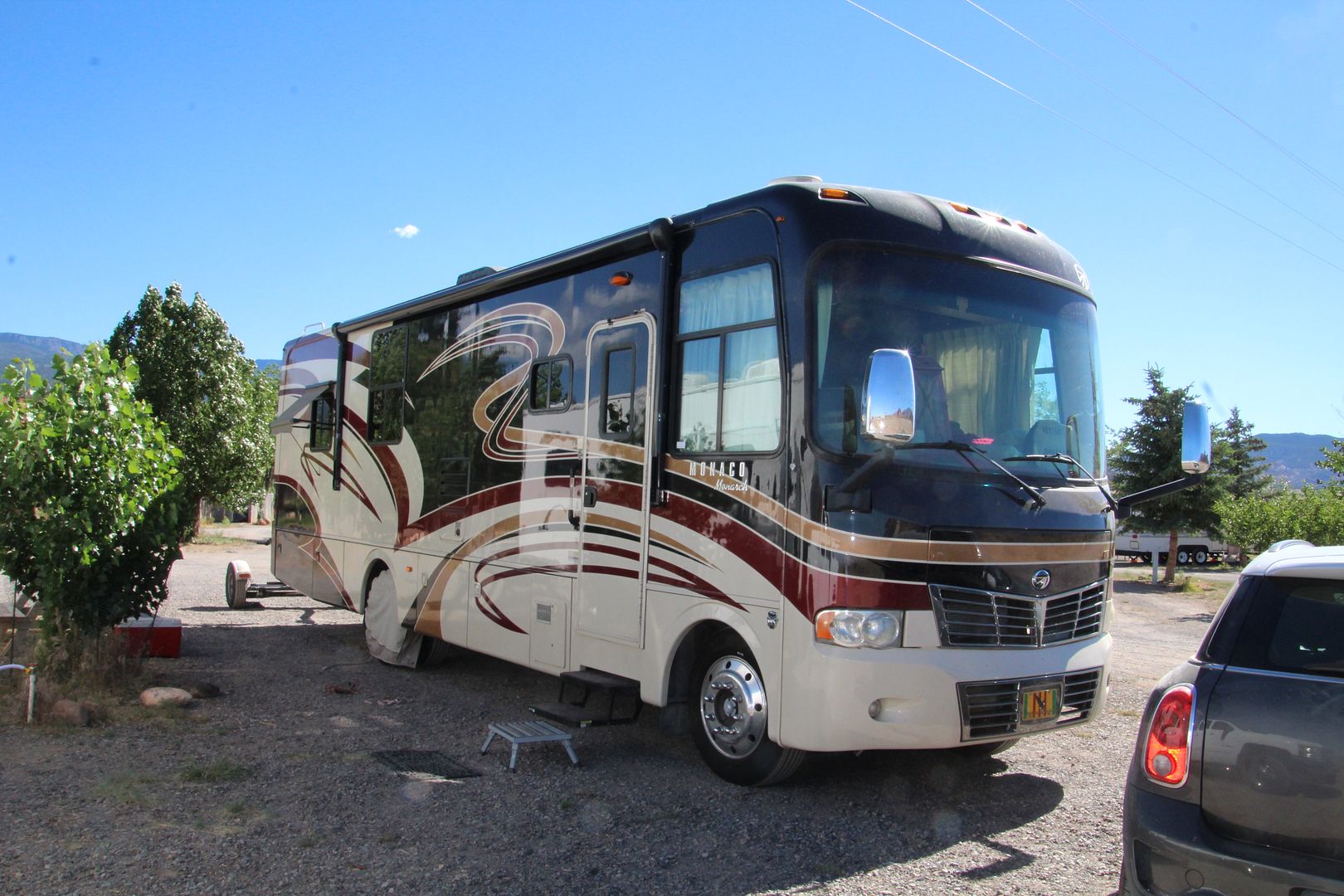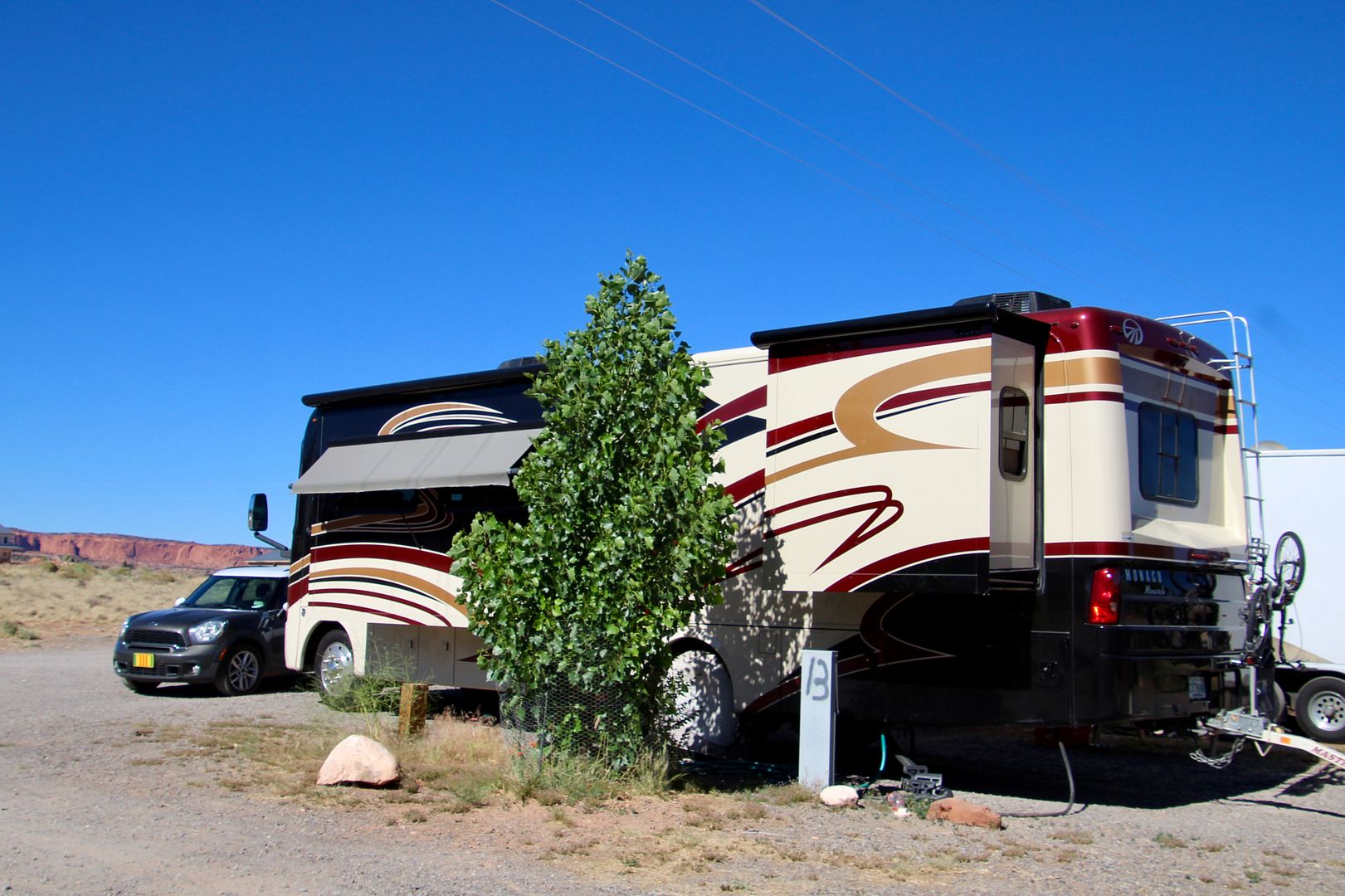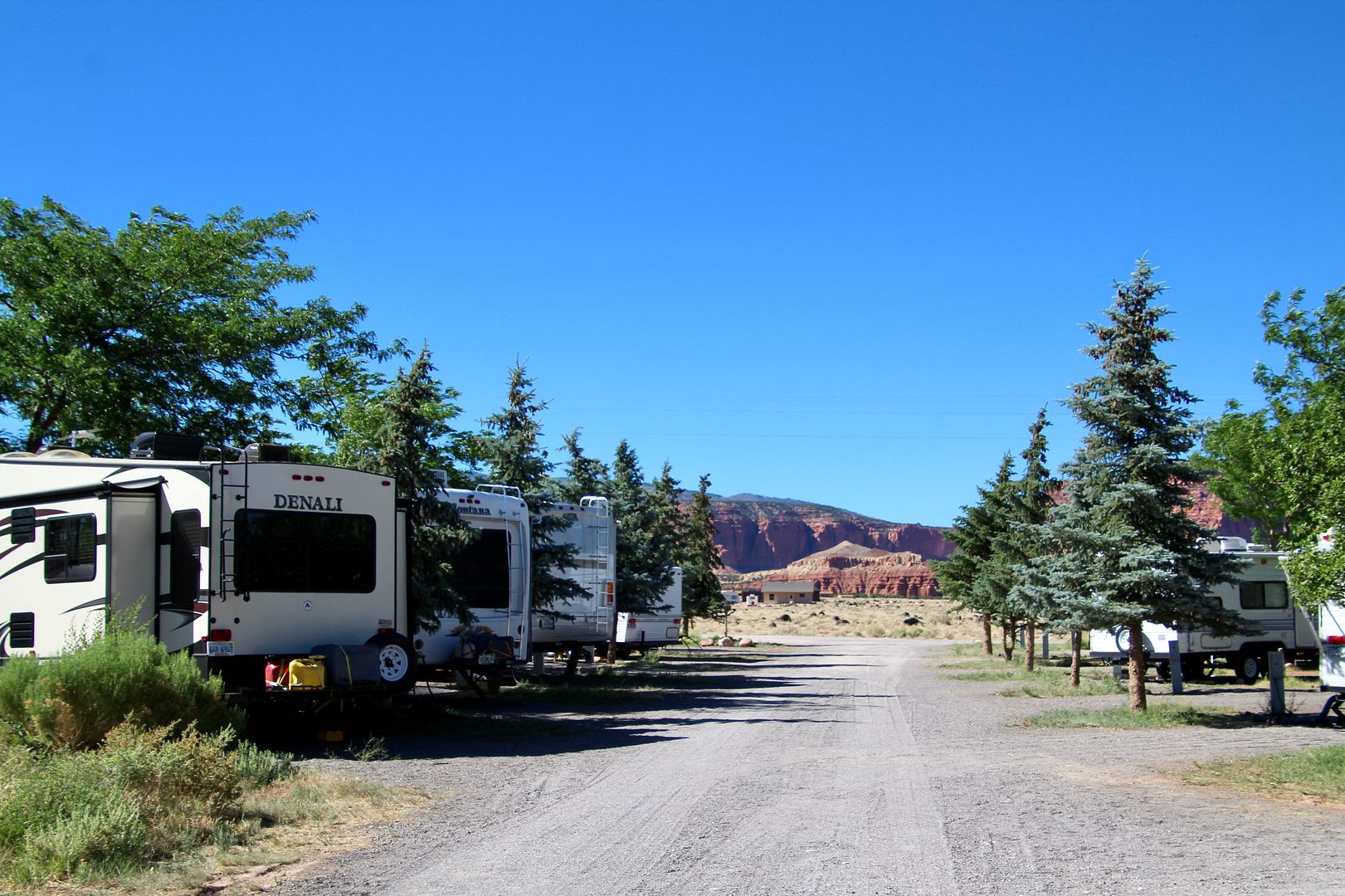 There are also nice tent sites here (some with shade), several small cabins, and a vintage trailer.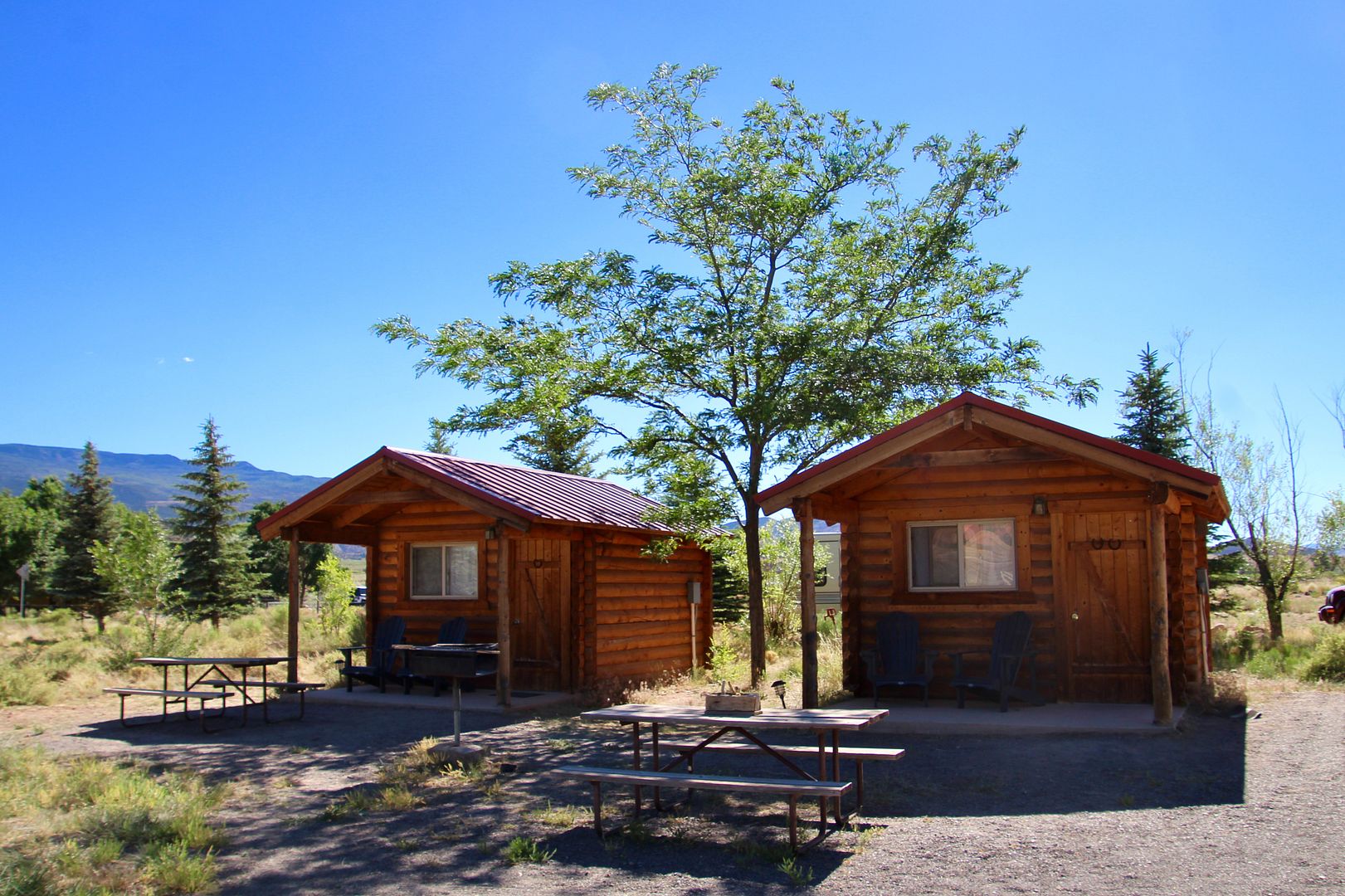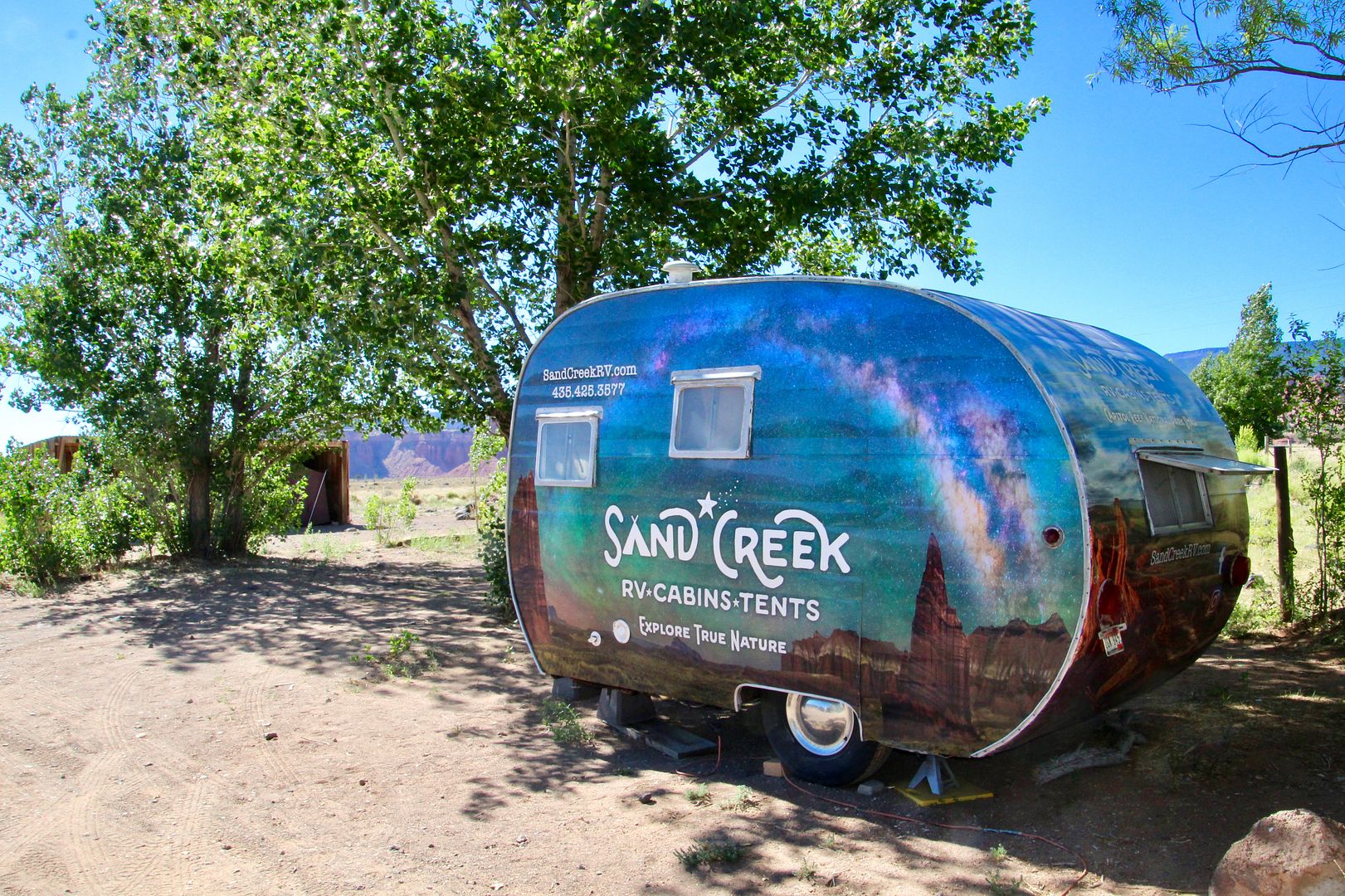 Our site was near the field behind the RV park, so very convenient for our doggie, Sadie.
Amenities: We had wifi here (adequate). And there is a small laundry room, but we opted to do our laundry at Chuck Wagon a couple of miles down the road. The owners here can provide great recommendations of things to do and see in the area. Harry lent us a book on Capital Reef when we arrived that had loads of good information that we used during our visit. There are fire pits that can be used by guests and firewood is available at the office. And an outdoor, covered space with lighting for folks to get together.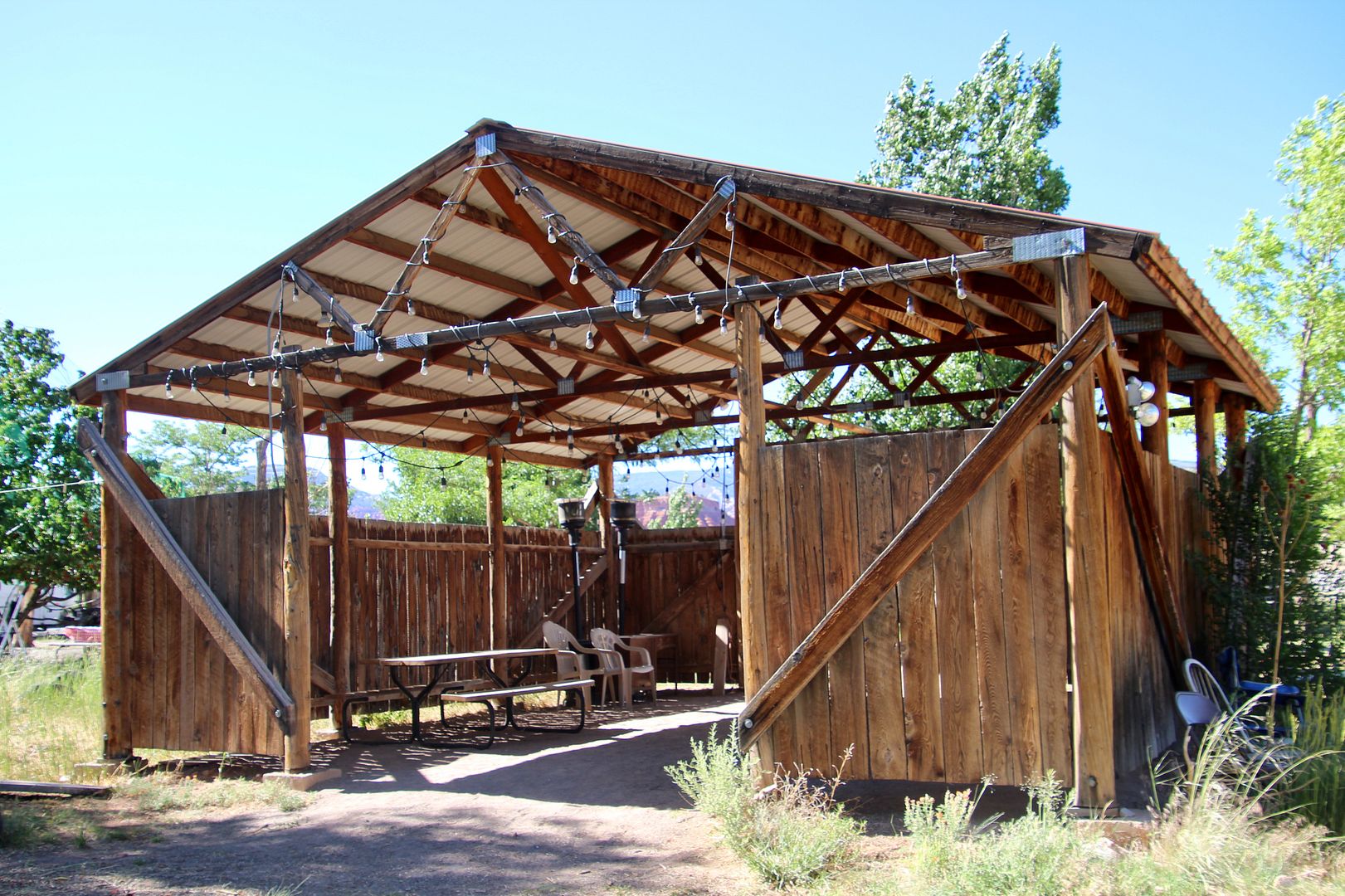 Cost: $492; $35/night
Management: The people that own this place and those that help run it are all great. They are very friendly, helpful, and knowledgable.
General Comments: This place has a really nice vibe. If you are looking for a pool or rec room, this is not the place for you. If you enjoy the beauty of nature, it's perfect. We would definitely stay here again.