Twenty-two rooms comprise these dwellings that you can explore via a self-guided tour. This is one of the most accessible examples of cliff-dwelling architecture anywhere. The Anasazi, also known as the ancient ones or the Ancestral Puebloans, existed in the Four Corners area from 1100 -1300 AD. It is an archeological mystery as to what happened to their culture.
Slabs of stone were used to cover the doors and windows for protection from harsh weather. These were three stories and families occupied rooms on each level.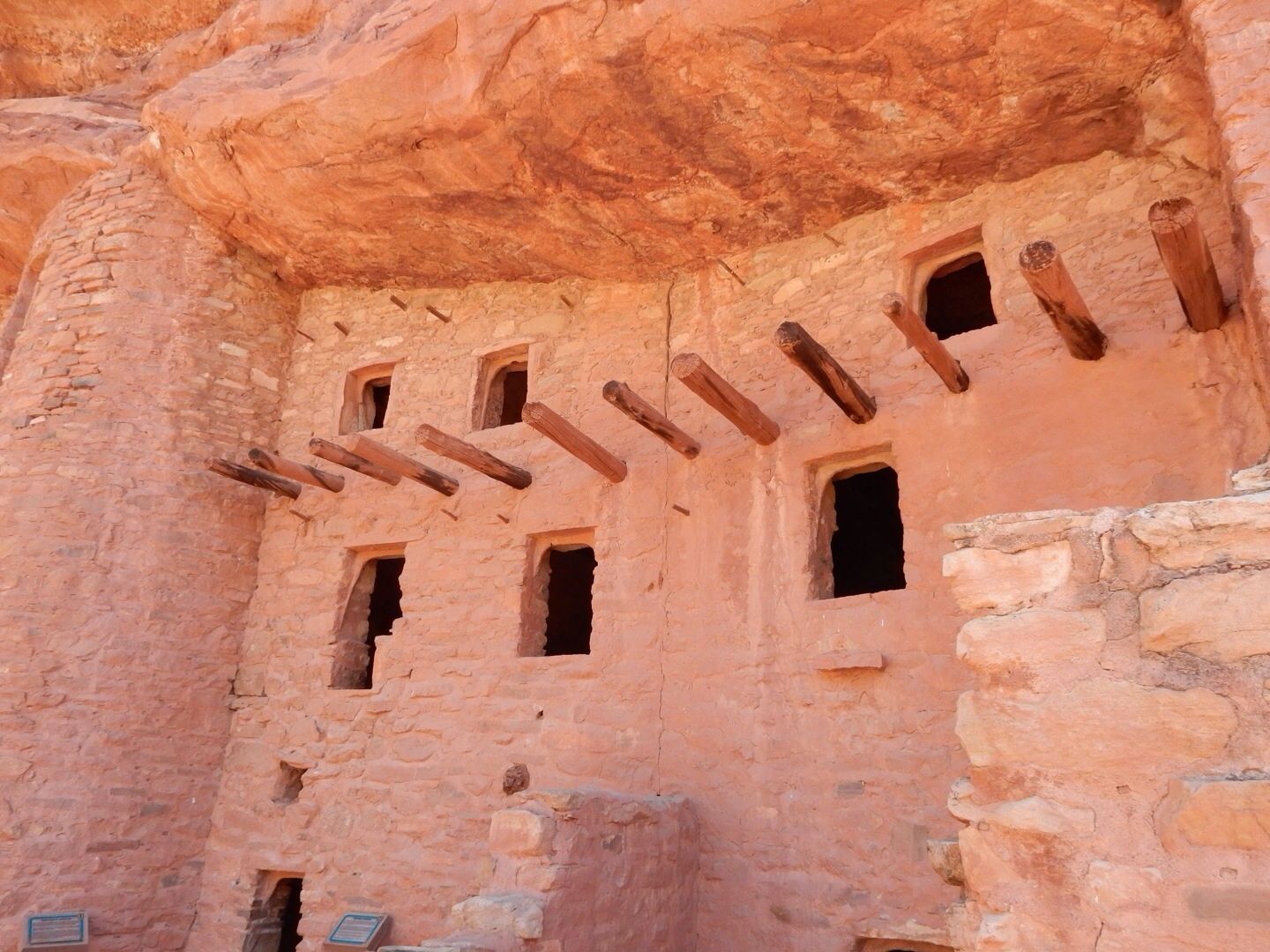 Narrow passageway through the stone.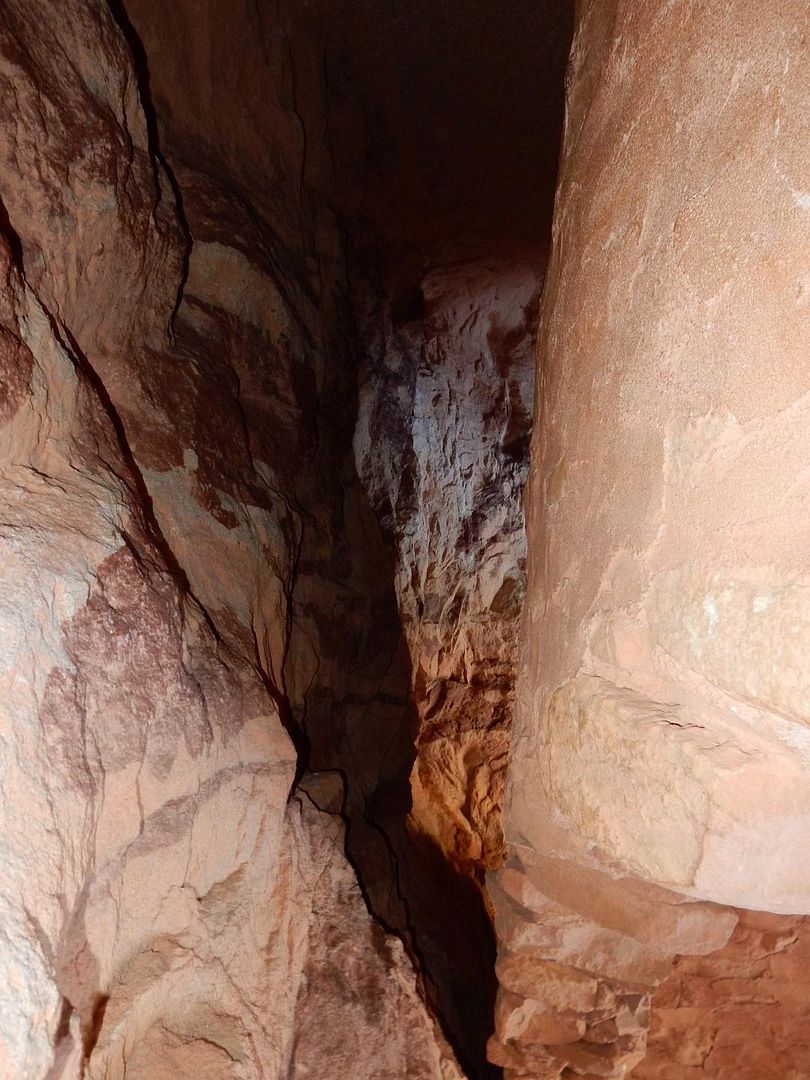 Beams of wood were originally in place between the floors of the dwellings.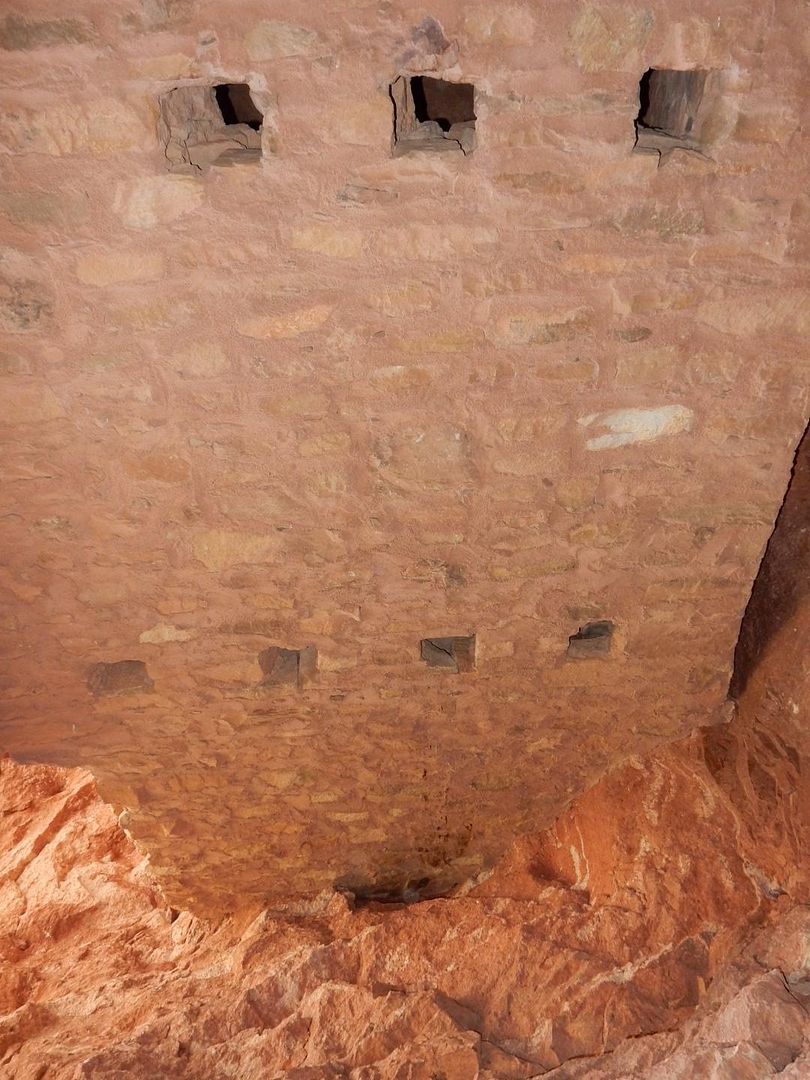 Entryway to one family's dwelling.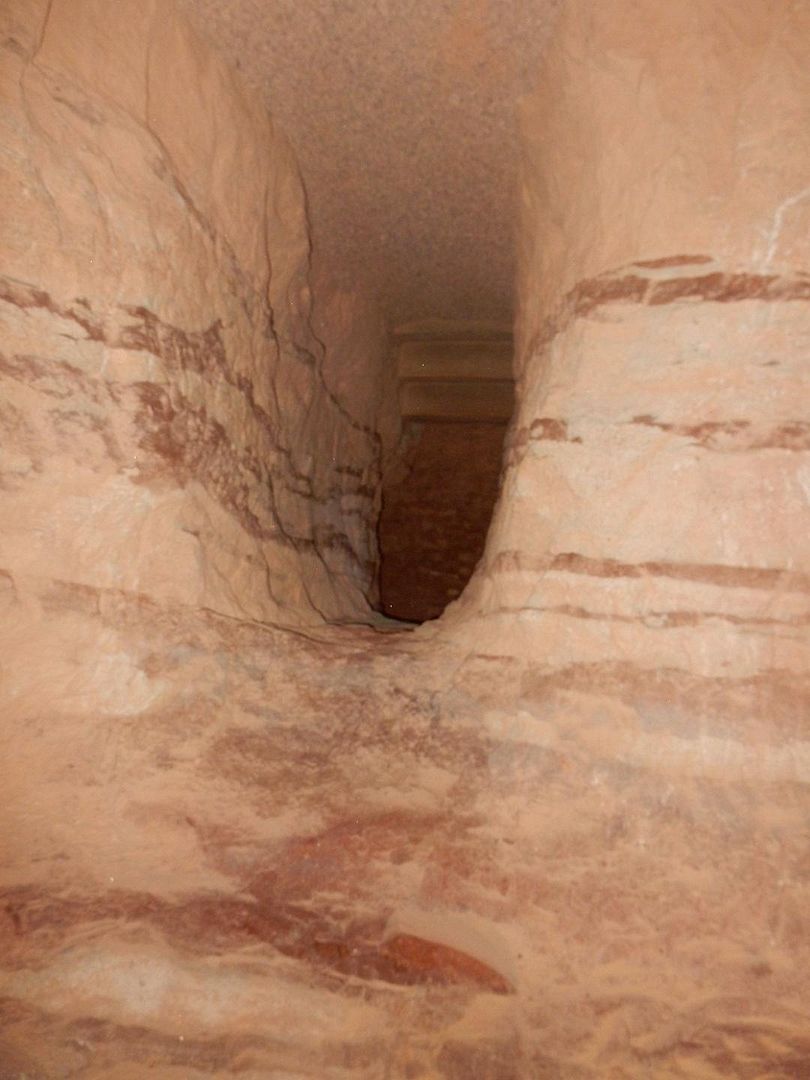 Sadie enjoyed exploring the dwellings as well.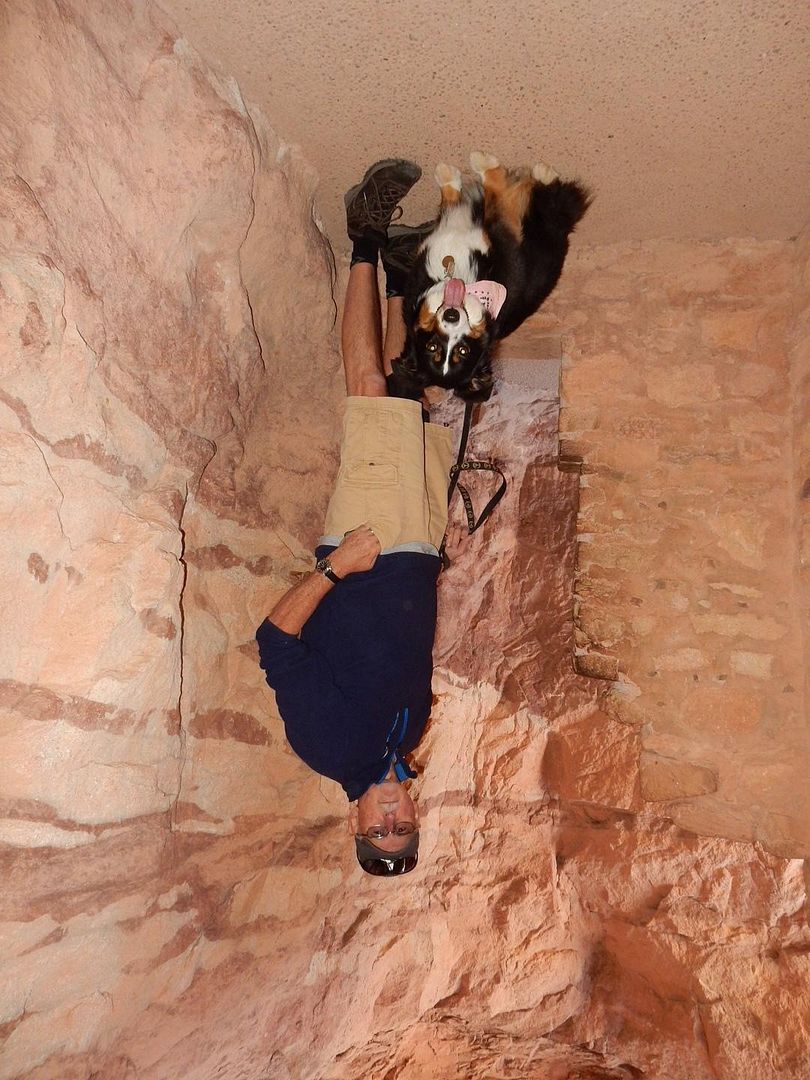 Entryway to one room and window into the next.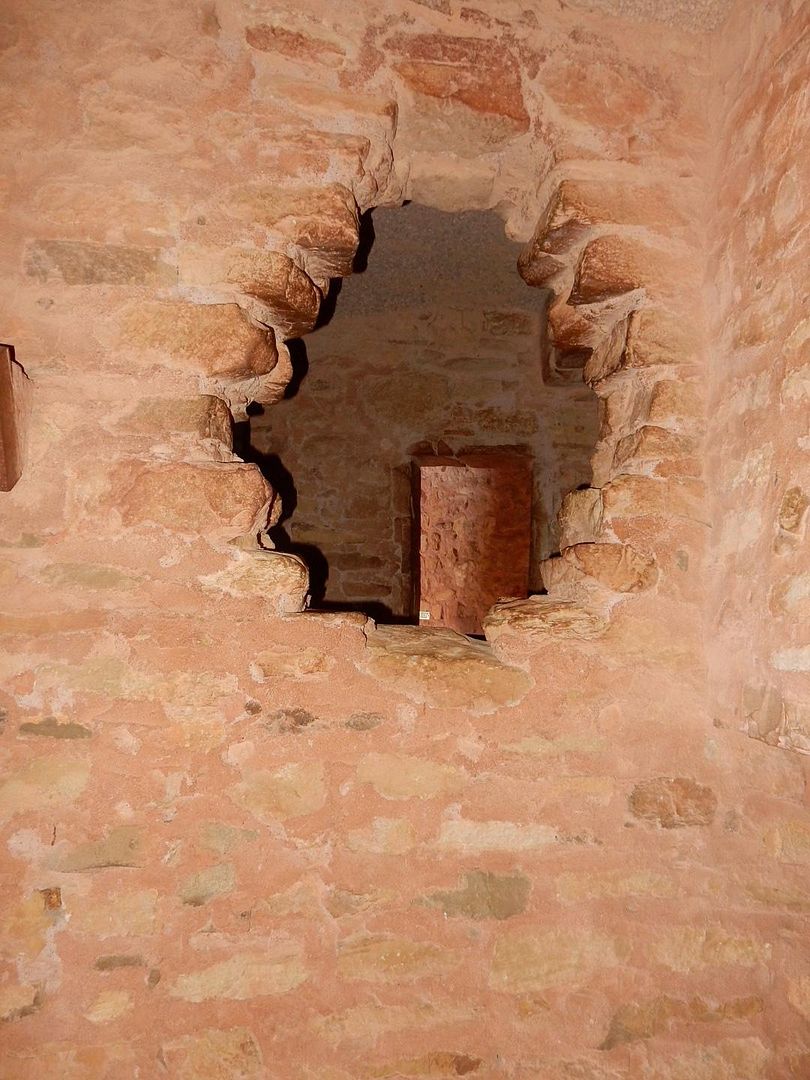 Check out the overhang ... this is one reason these are so well preserved.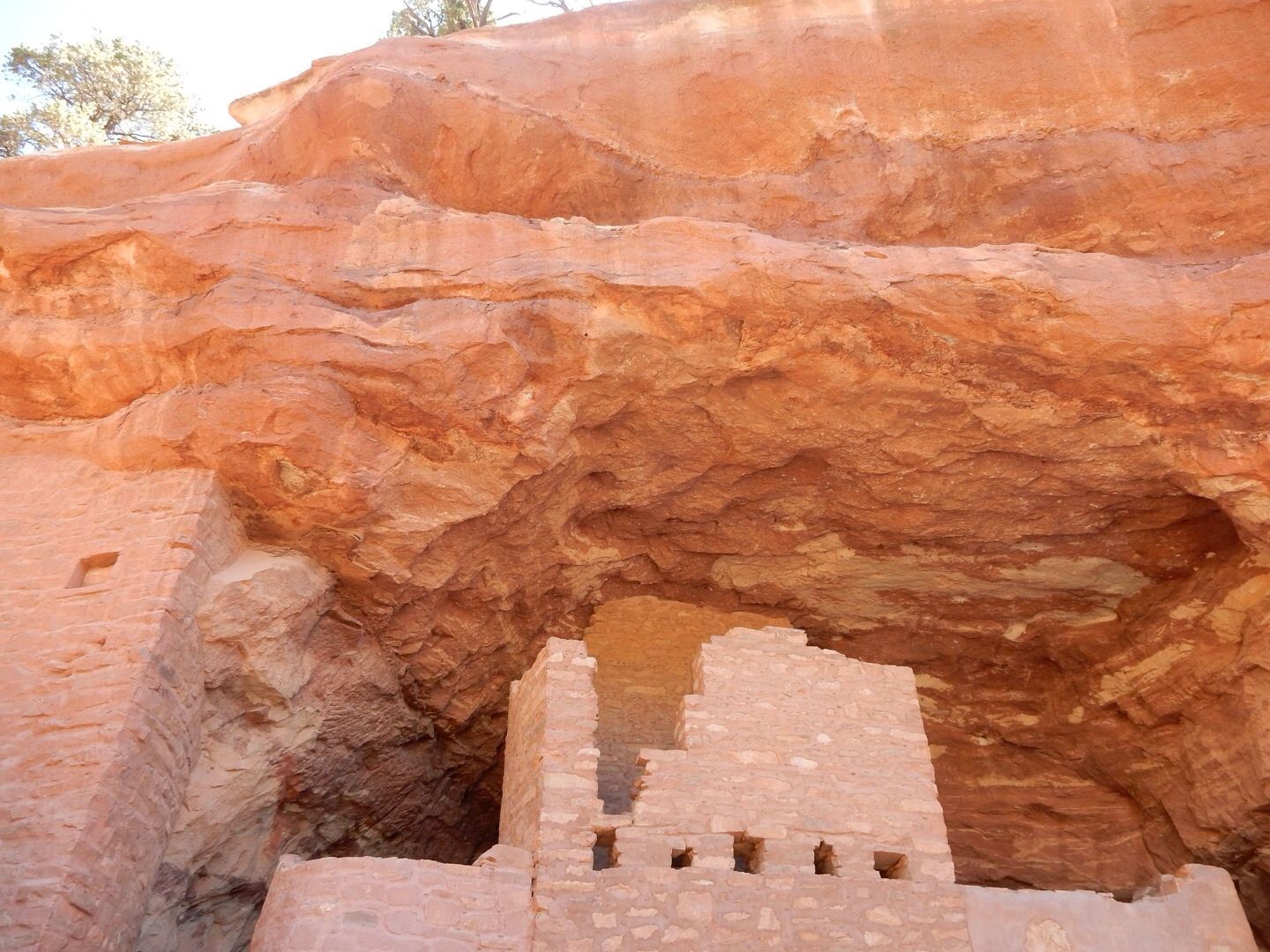 More exploring...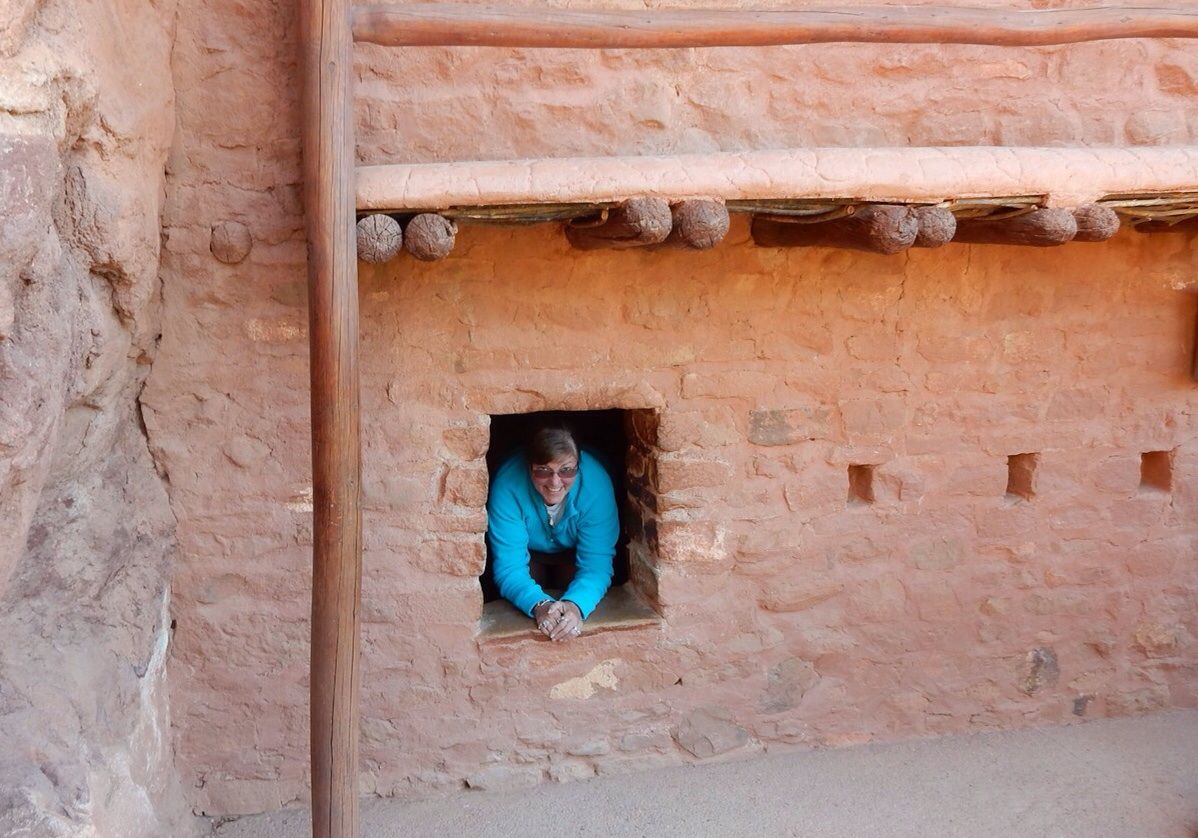 This circular pit was the sacred kiva used by the tribal men as a ceremonial chamber. Originally, it was covered with a roof made of timbers, cedar chips, and clay.
Exterior view of the kiva and adjoining structures.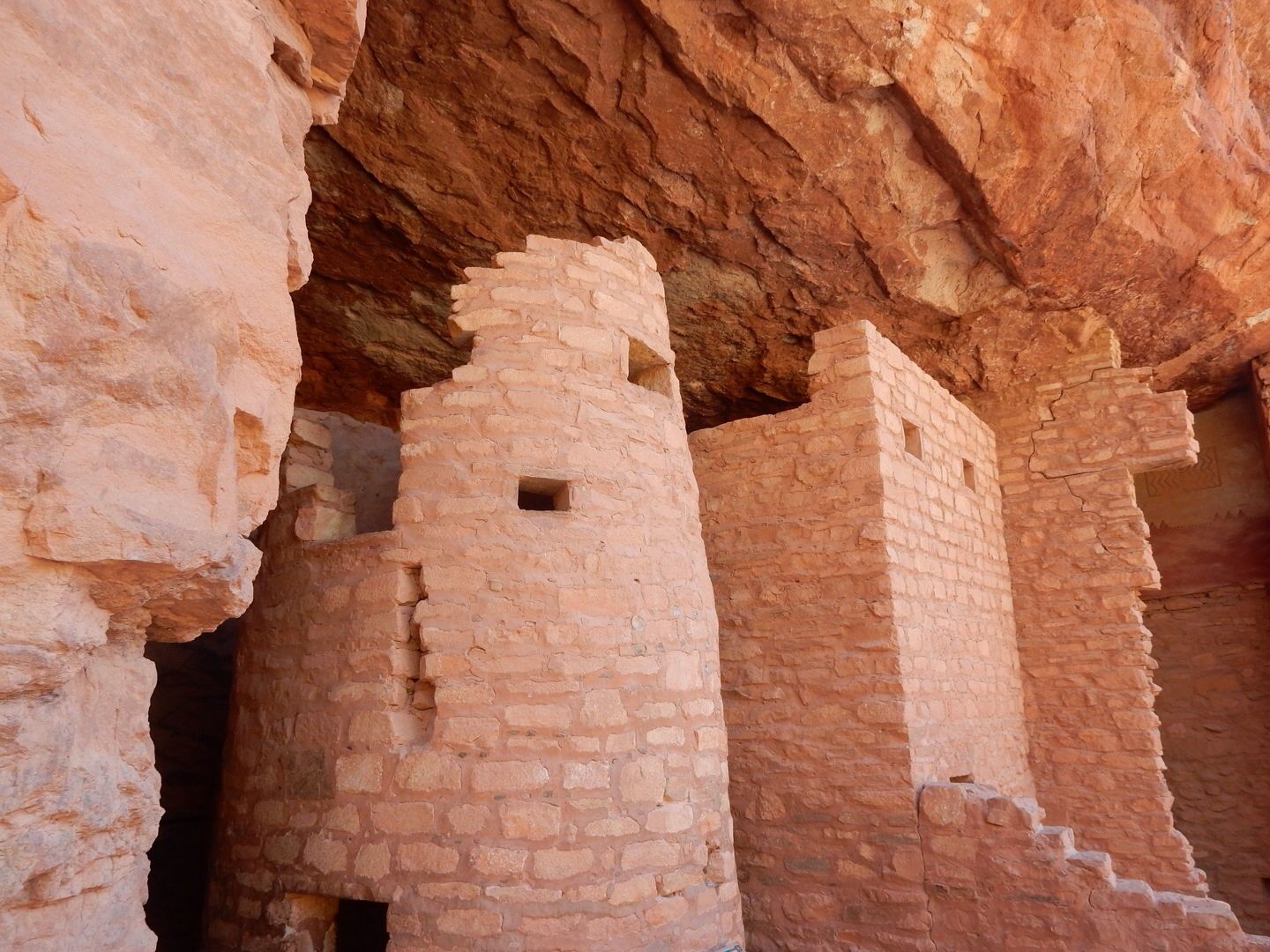 Next to the Cliff Dwellings is a three-story Pueblo-style building built in the style of the descendants of the Anasazi. The first six rooms were built in 1898 and has been expanded multiple times since. It houses a gift shop and the Anasazi Museum. There are many exhibits depicting their daily life including tools, weapons, medicine, and pottery.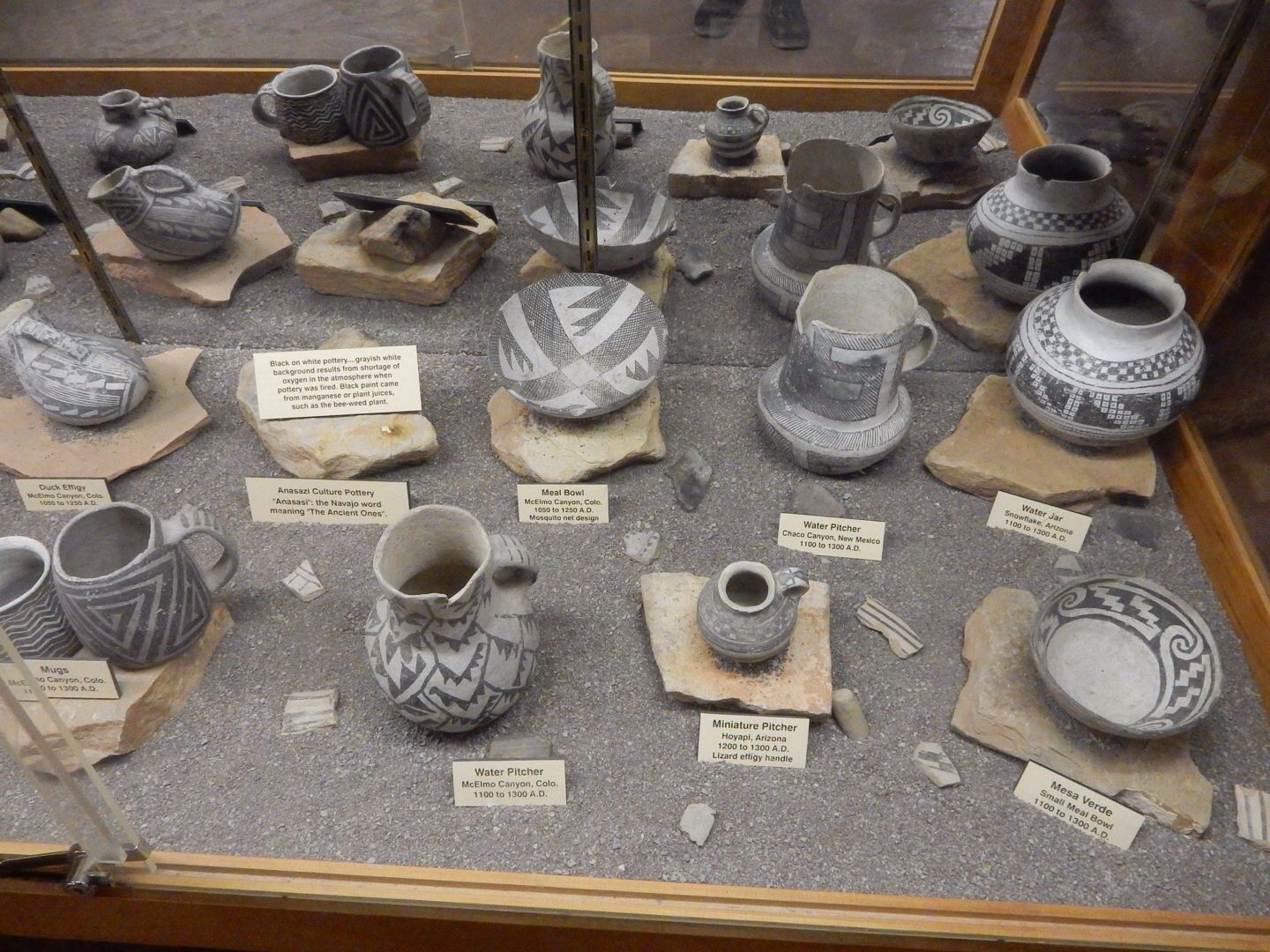 Two additional Native American structures are on display. Below is a typical tipi.
The interior flaps at the top were opened to allow smoke to escape or to cool the home.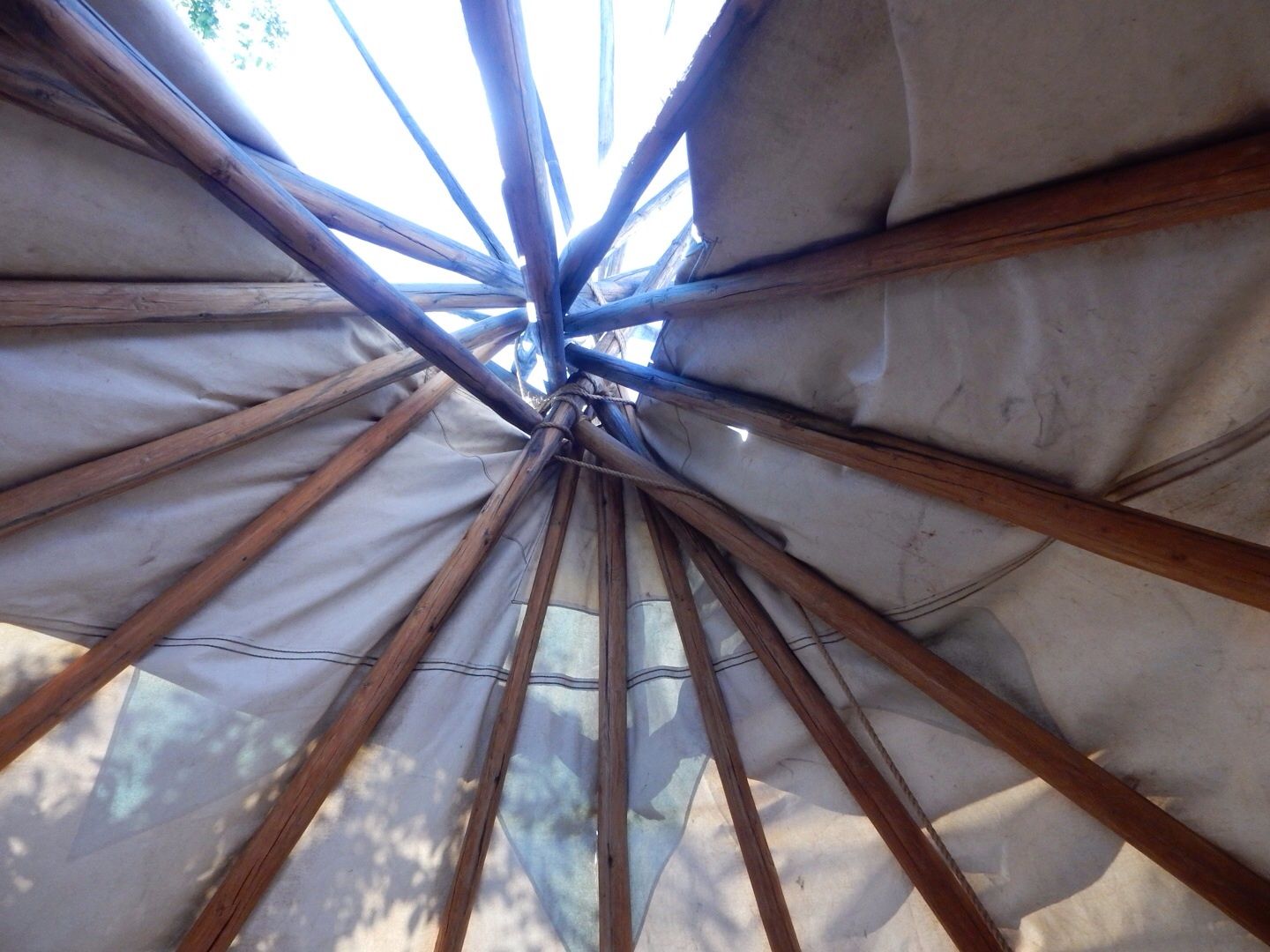 This is the interior of a mesa house, a typical one-room family dwelling built by the ancestors of the Anasazi.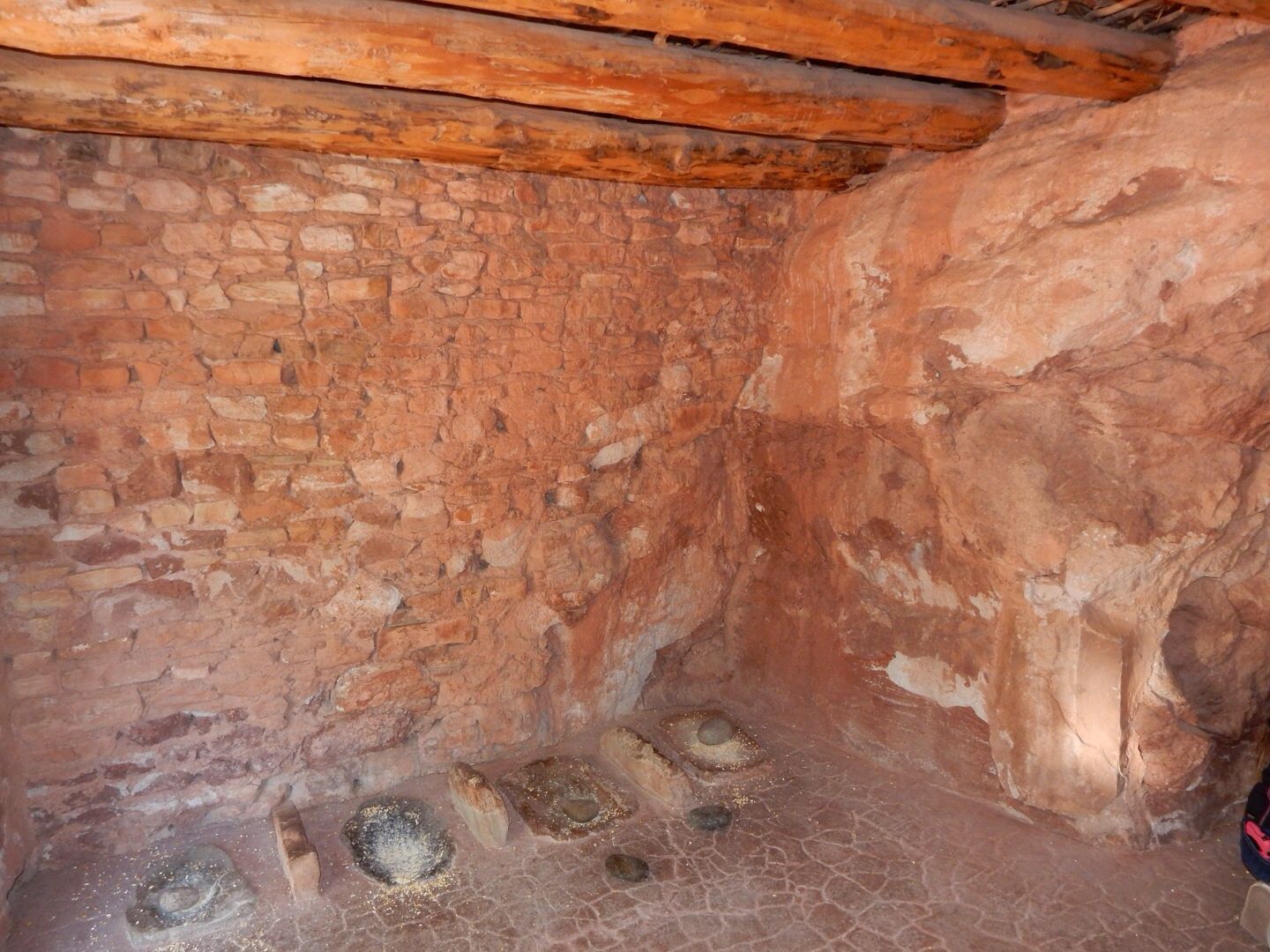 An entry fee is charged at the entrance: $9.50+tax adults; $8.75+tax seniors. This is also a dog-friendly site. We thoroughly enjoyed our visit.