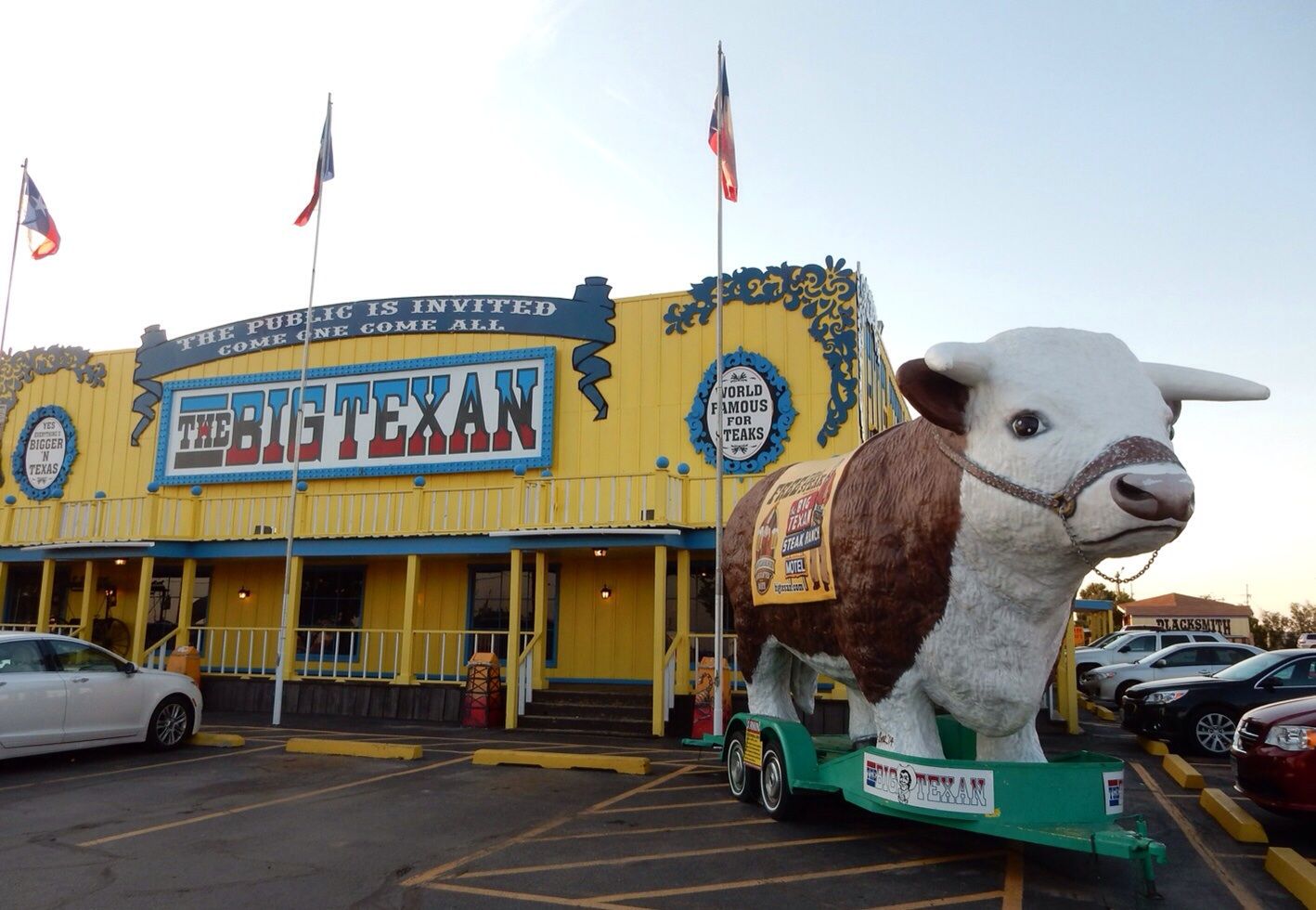 The Big Texan Steak Ranch is famous for the free 72 oz steak dinner (if eaten in an hour). There are billboards for miles around advertising it and it has been feature on various food shows and movies.
We made reservations for the free limo pickup for a celebration of John's birthday.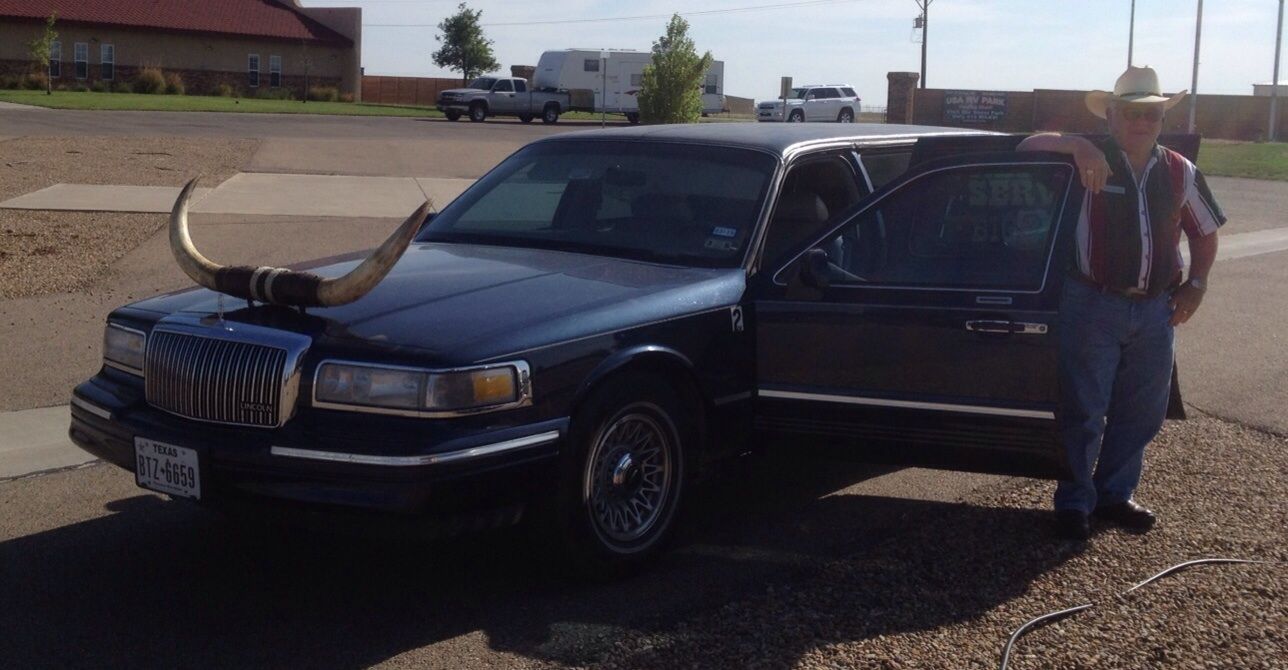 En route, the driver told us all about the fun stuff we could do there. They have an electronic shooting gallery, a gift shop (of course), various patios where they have music entertainment, etc. There is also a hotel and a microbrewery as well.
The birthday boy.
Upon entering the restaurant, the 72 oz steak dinner is displayed. It consists of the 4.5 lb steak (prepared to your preference, of course), roll with butter, baked potato, ranch beans, shrimp cocktail, and salad and costs $72 that is paid in advance.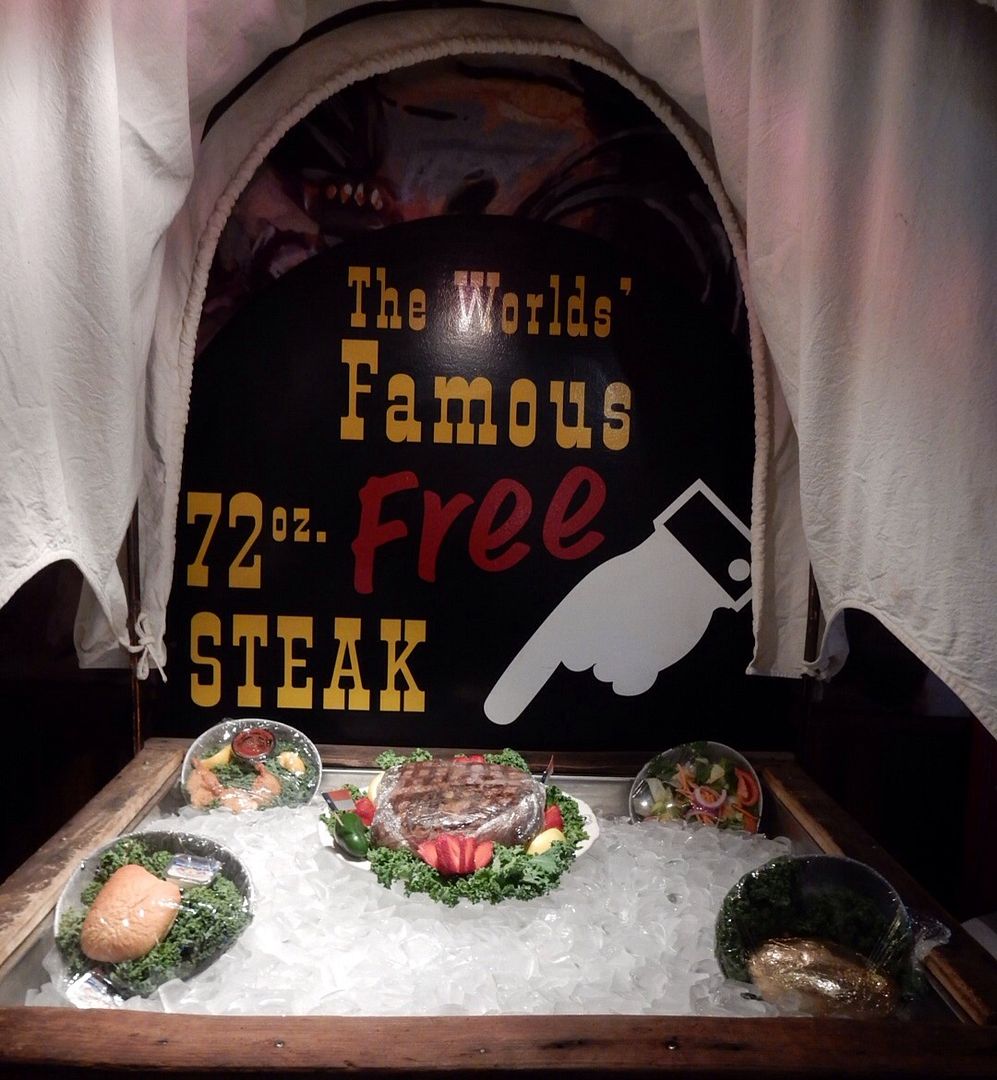 If you successfully accomplish the challenge (eat it all in 60 minutes), your $72 is refunded. About 8,800 people out of approximately 50,000 challenges have accomplished the feat. There is a raised seating area where the eaters sit for everyone in the restaurant to watch. Once seated, you cannot standup until your are done eating or give up. The ultimate record, though, is held by a tiger that ate the meal in 90 seconds!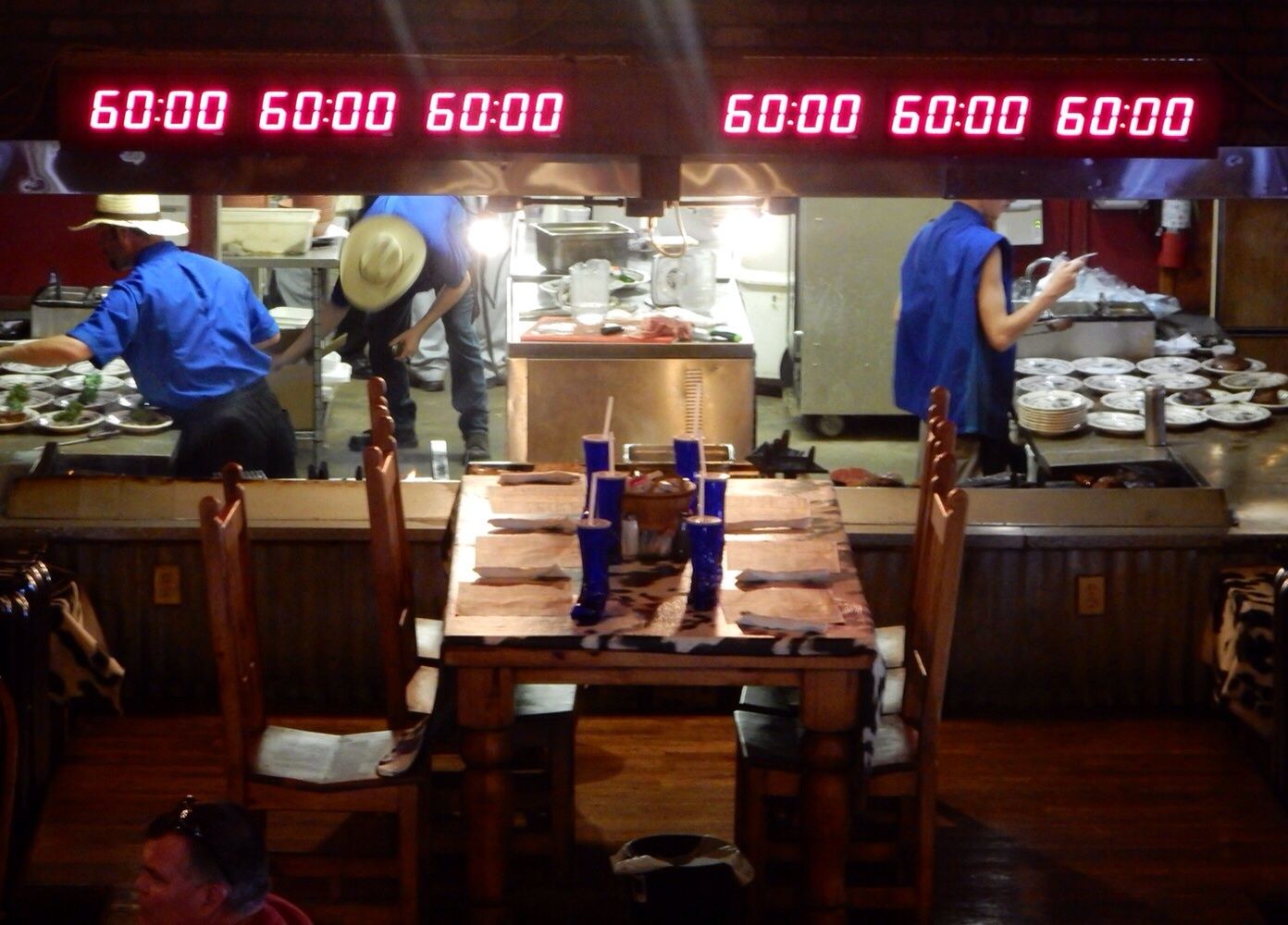 The current champ is a female, 125-pound, competitive eater who ate one dinner in about 4 minutes and then completed a second one in a total of about 20 minutes. She broke the record in May, 2014, after an 8-minute had been held by a guy for 8 years. The oldest person to do it was a 69-year old woman.
We were seated on the second floor that afforded a great view of the entire restaurant. They are open 365 days a year for breakfast, lunch, and dinner. Our server, Ashley Marie, was fabulous and provided outstanding service. She provided us with a lot of interesting information about the place.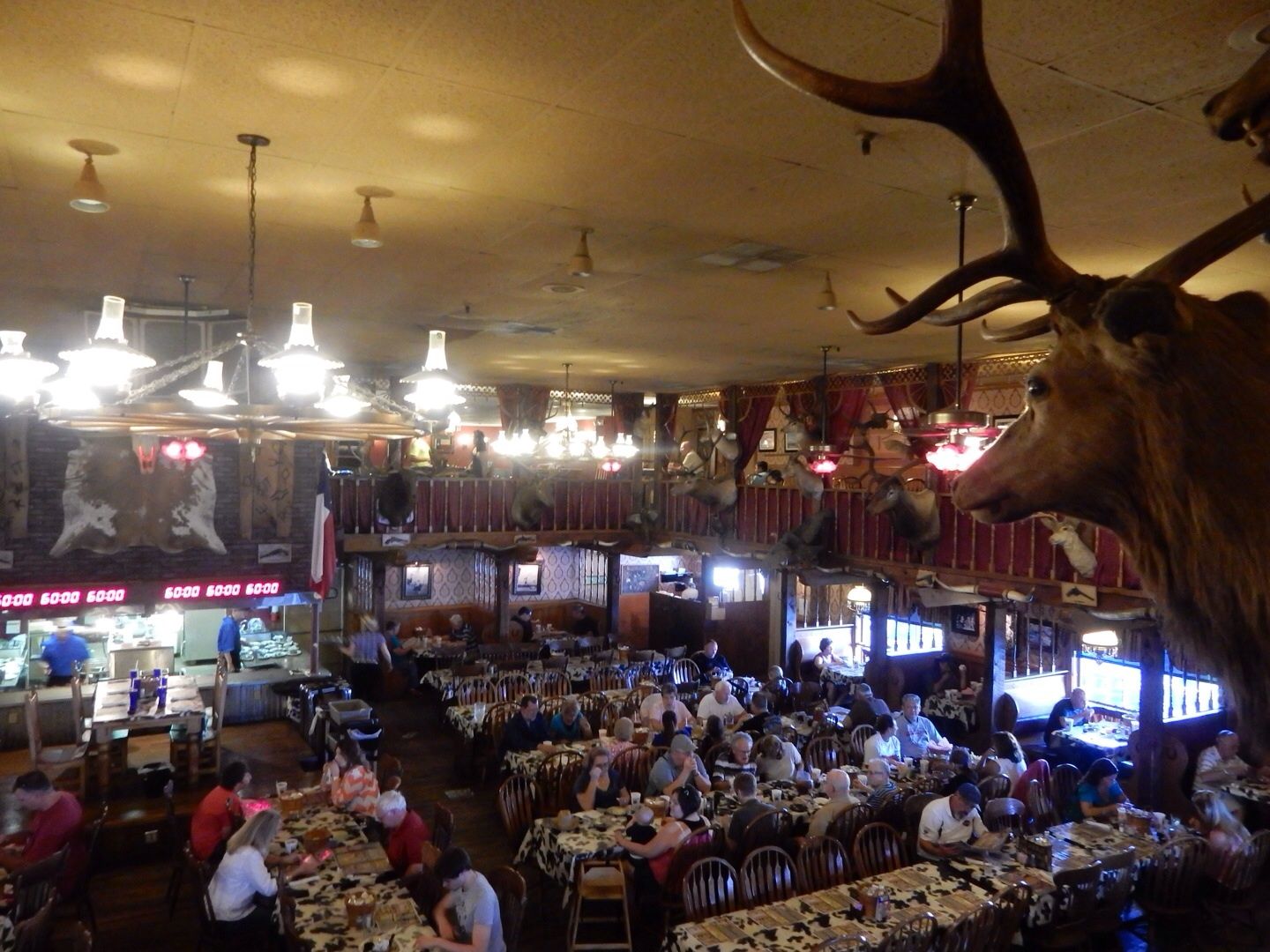 Western ambiance.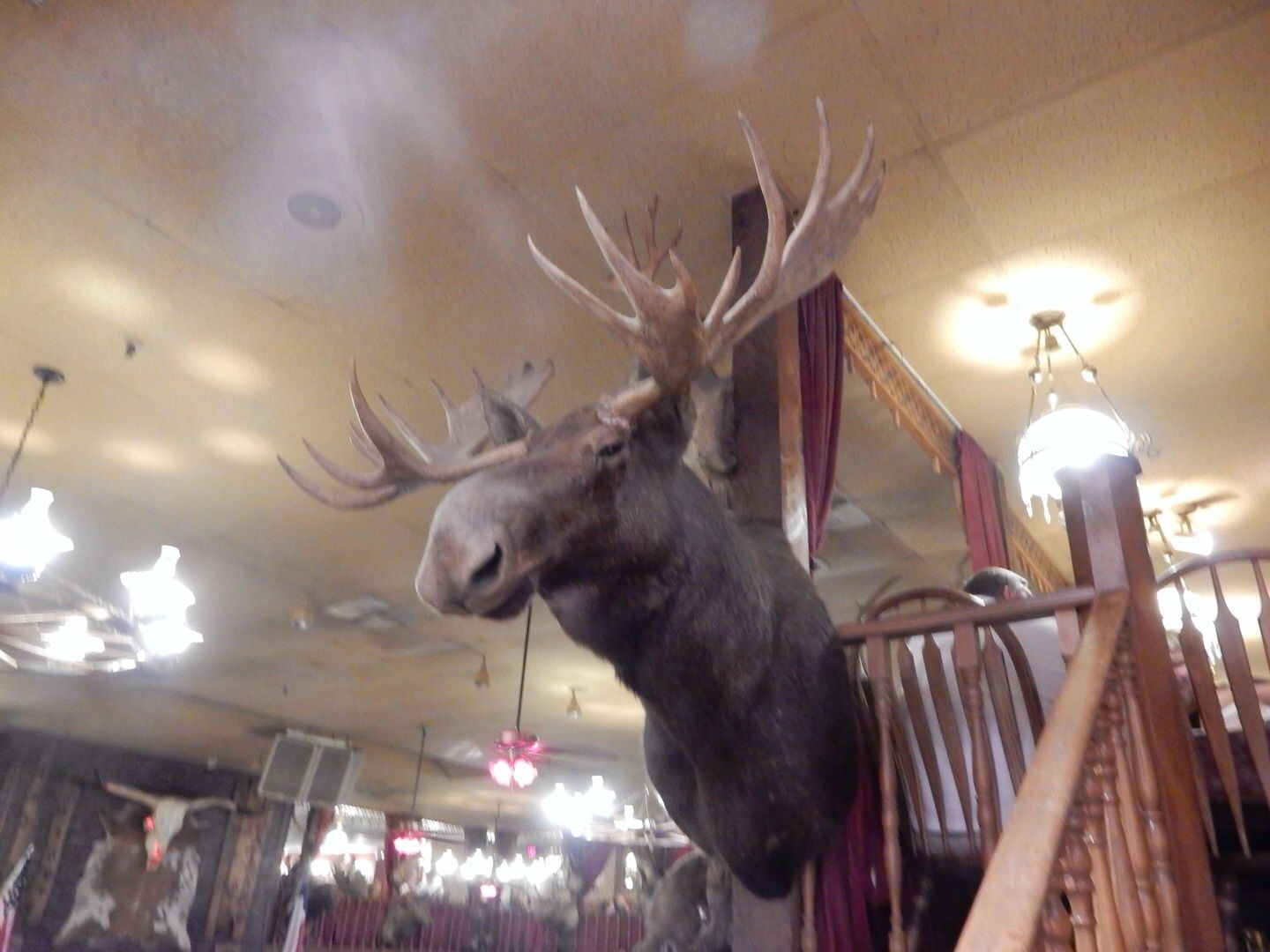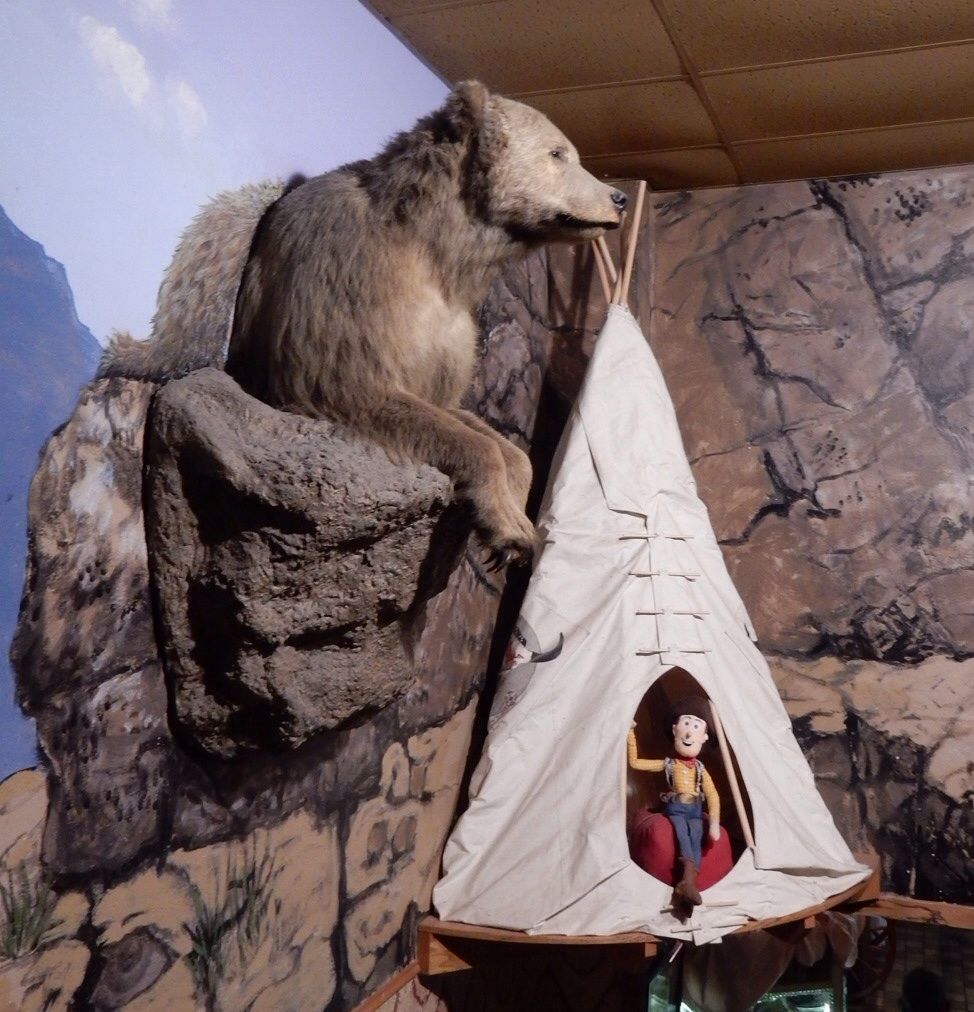 Roving musicians.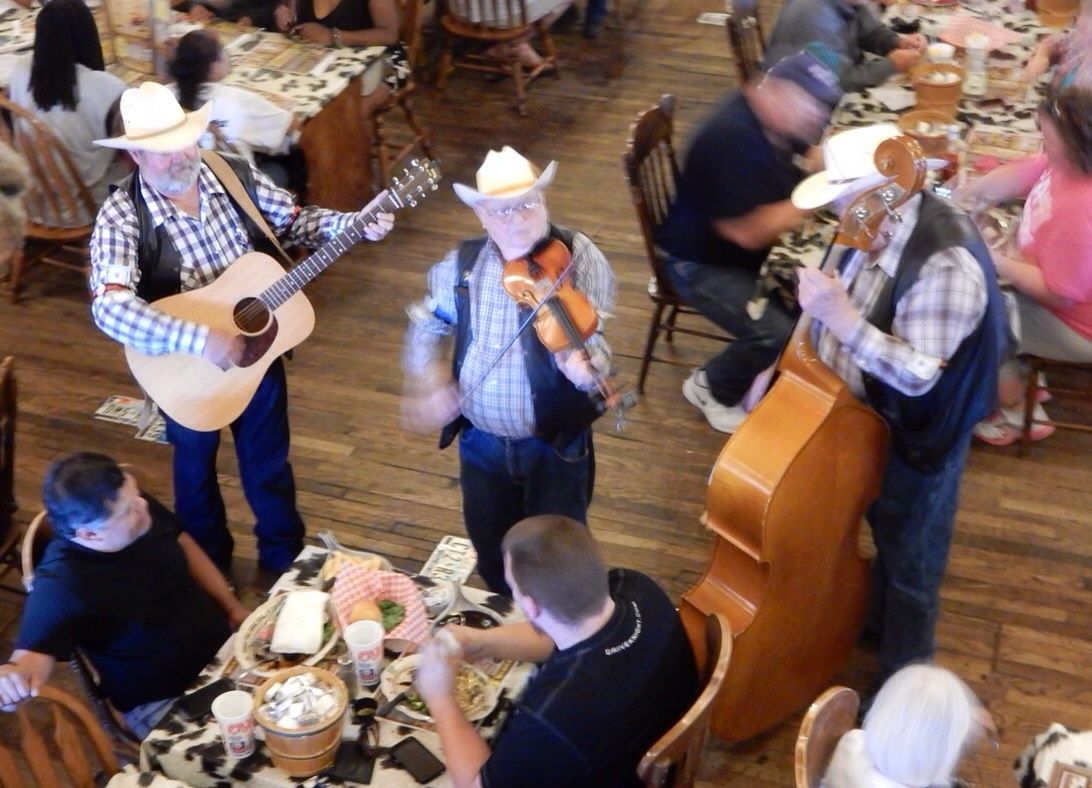 Margaritas!
If you go to the restaurant on your birthday (it has to be the precise day of your birthday with proof with a photo ID), you get a free dinner from a specific list of options. Below is what we got for free (plus a garden salad). Nice!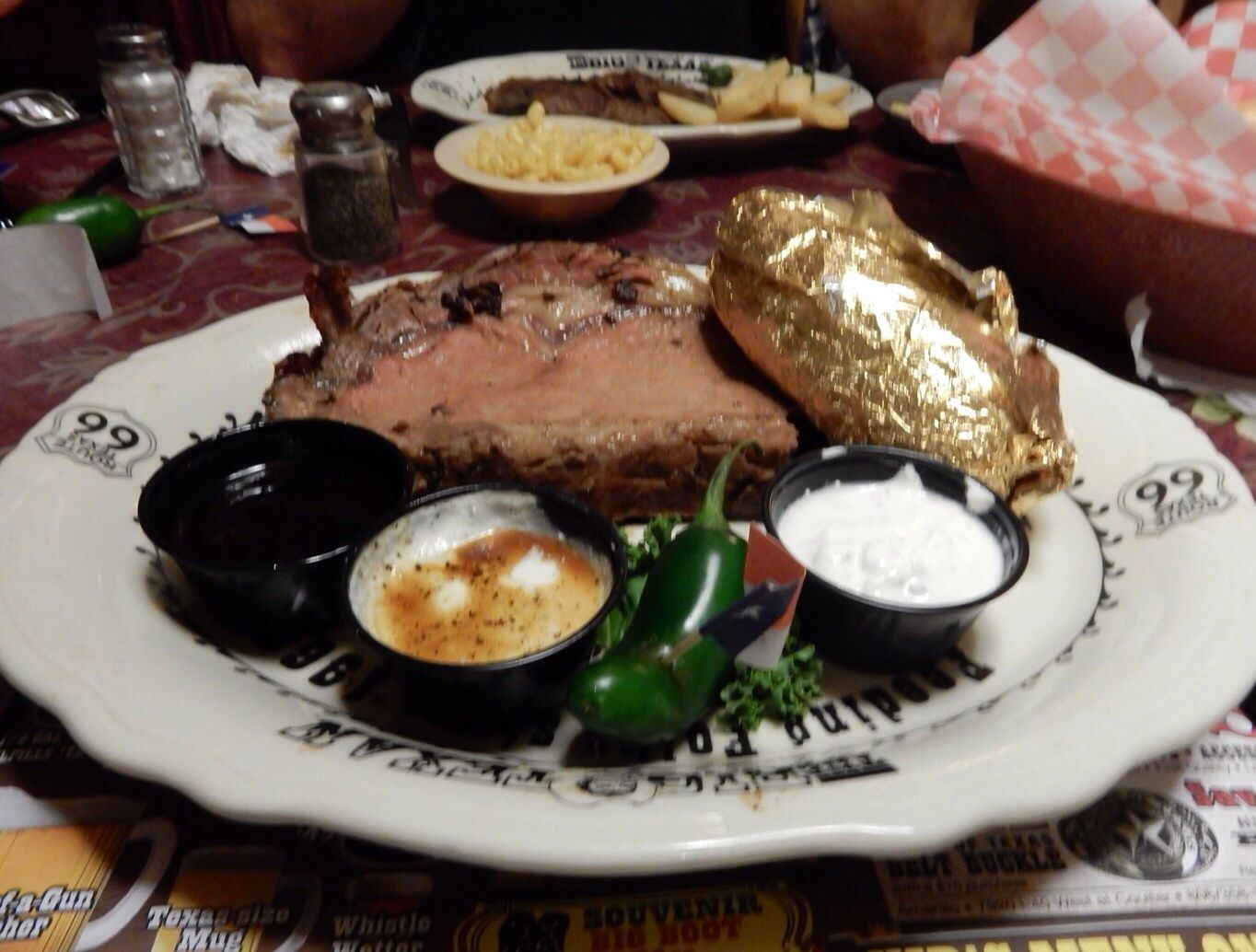 A patron that is older than John.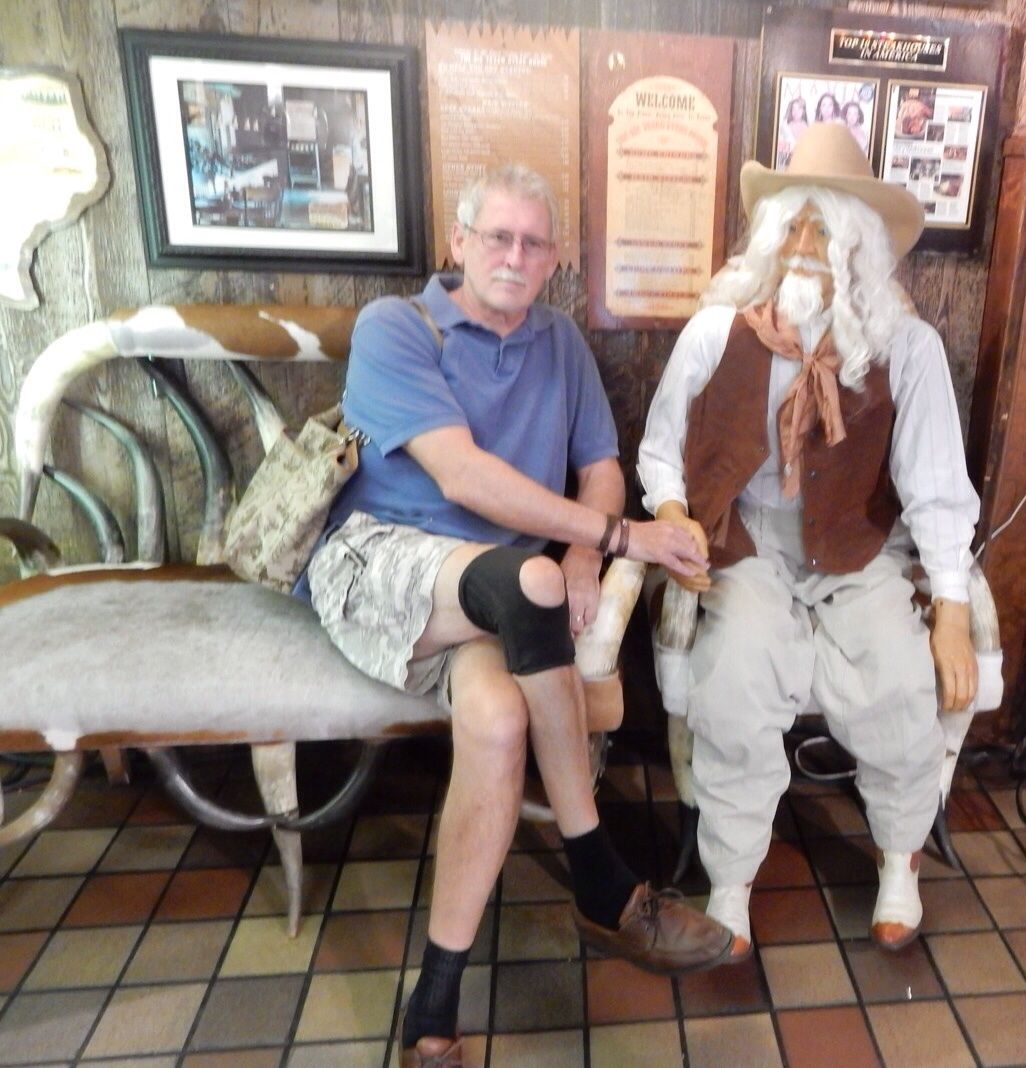 A bear that is bigger than John.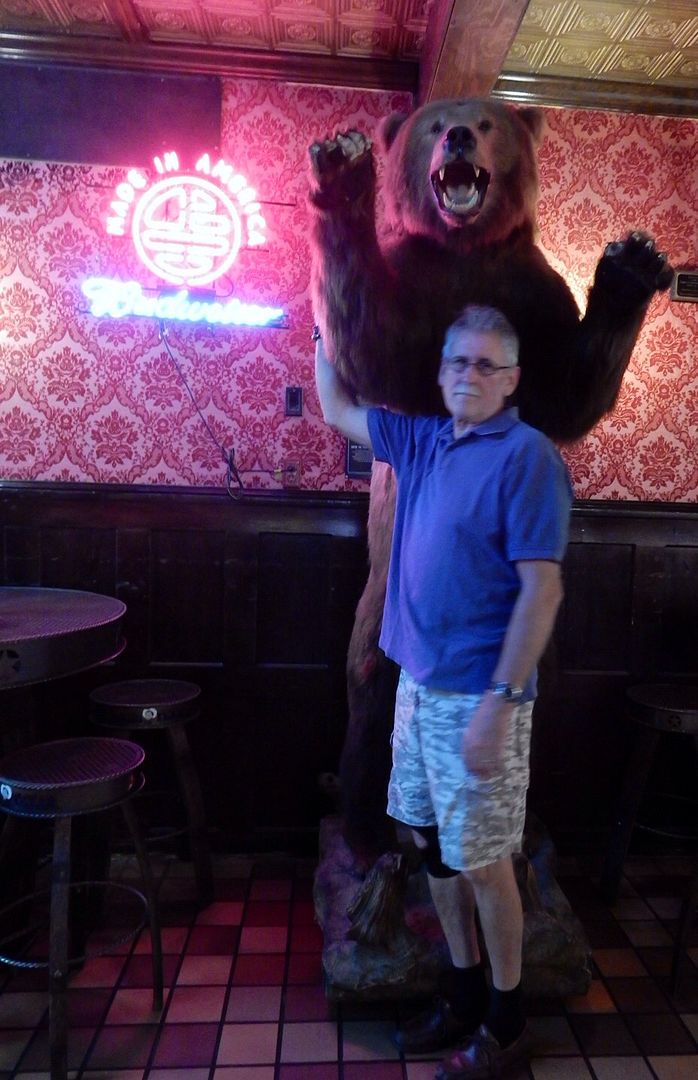 A boot that is also bigger!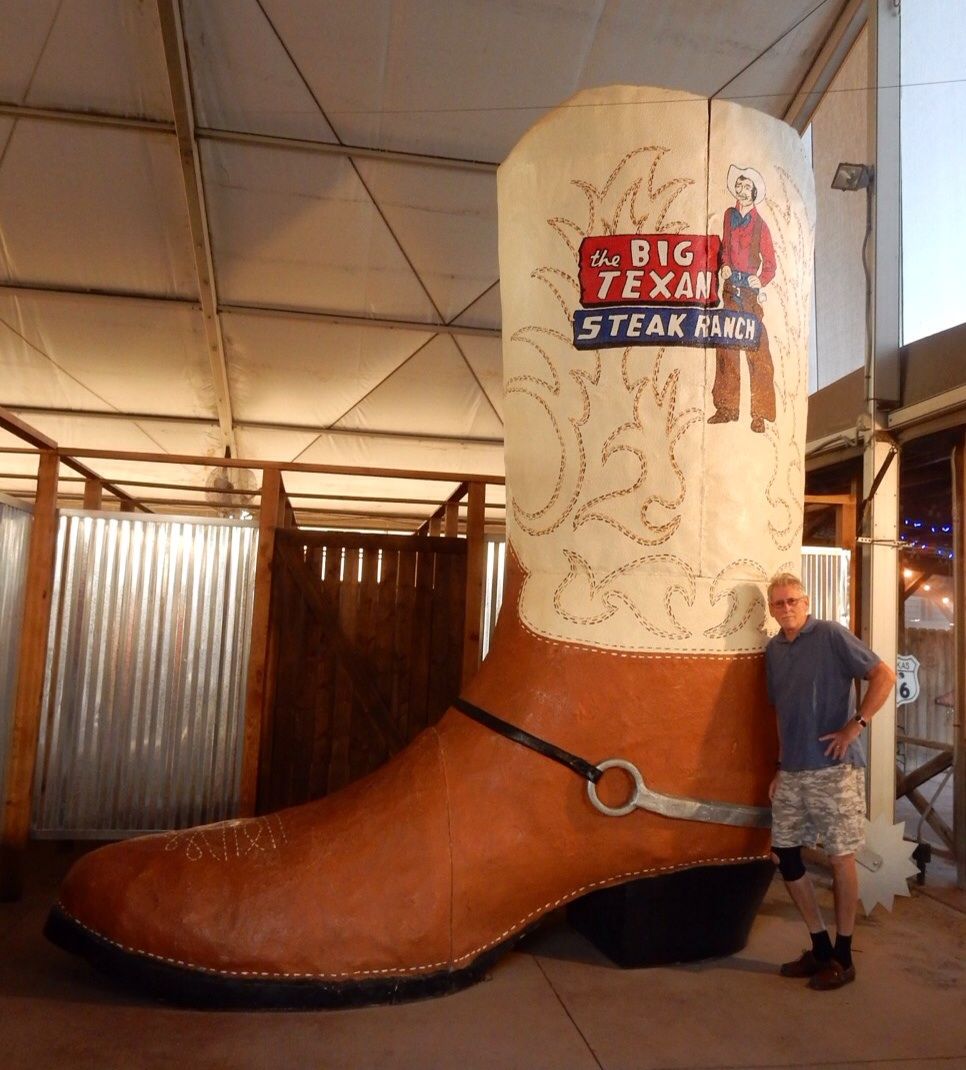 A limo took us safely back home. All in all it was a great time! If you go, be sure to take advantage of the free limo service. Just call them for reservations.
Website:
www.bigtexan.com