This town in northeastern New Mexico is about 10 miles from the Colorado state line. The Raton Pass, on the north side of the town, is part of a 75-mile ridge that extends east from the Sangre de Cristo mountains. The pass was used by Native Americans and Spanish for centuries to cut through the Rocky Mountains, although it was too rough for wagons on the Sante Fe trail. Current population is about 7,000. The town developed when the Atchison, Topeka, and Santa Fe Railroad located a repair station at the base of the Raton Pass around 1880.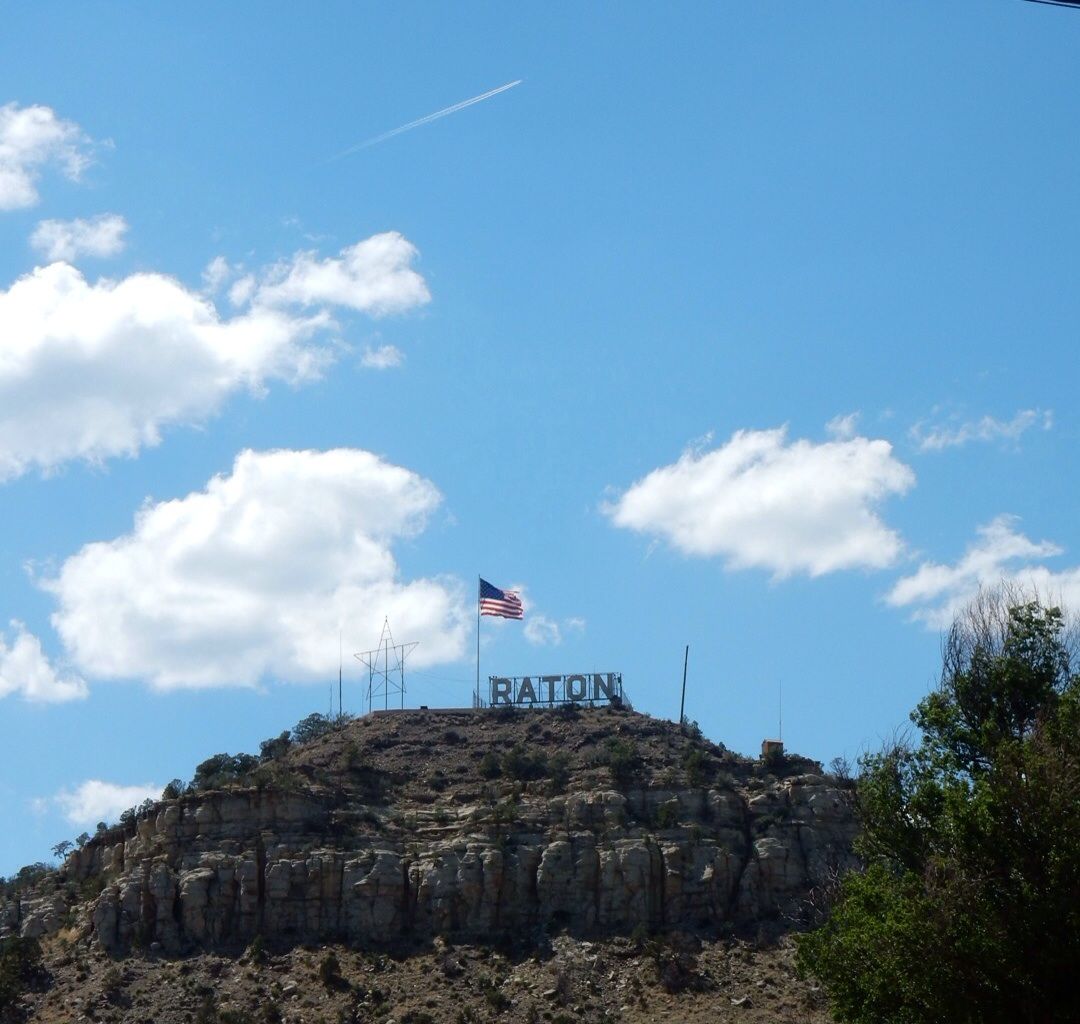 The elaborate Schuler Theatre was completed in 1915 and is still in operation today. The building housed the opera house, the fire company, and city offices. Designed in the European Rococo style, it boasts near perfect acoustics. The interior is decorated with murals painted in the 1930s. Restoration was started in the 70s and continues today.
Vintage El Raton movie theatre remains open today.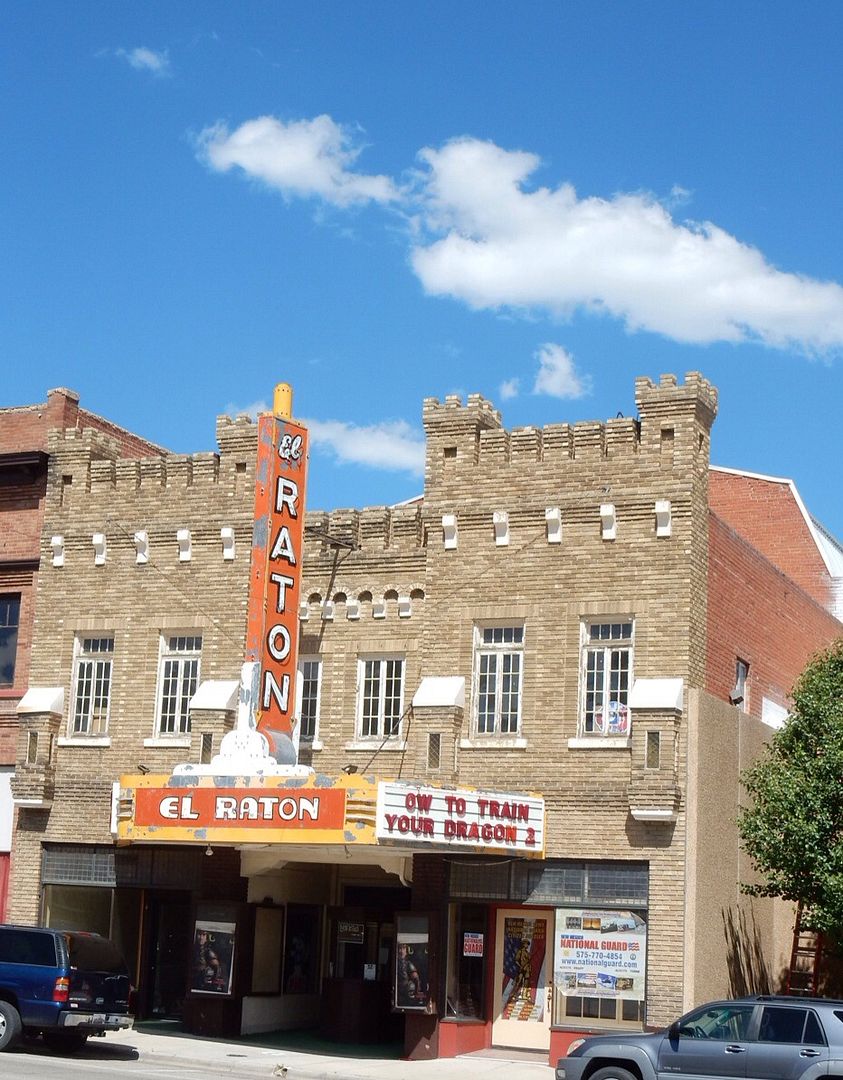 This is a great place to shop for southwestern jewelry, rugs, and many other interesting items. We enjoyed talking with the ladies that worked there and picked up a couple of nice gift items (plus John bought me a necklace with a "white buffalo" stone that is unique and beautiful!)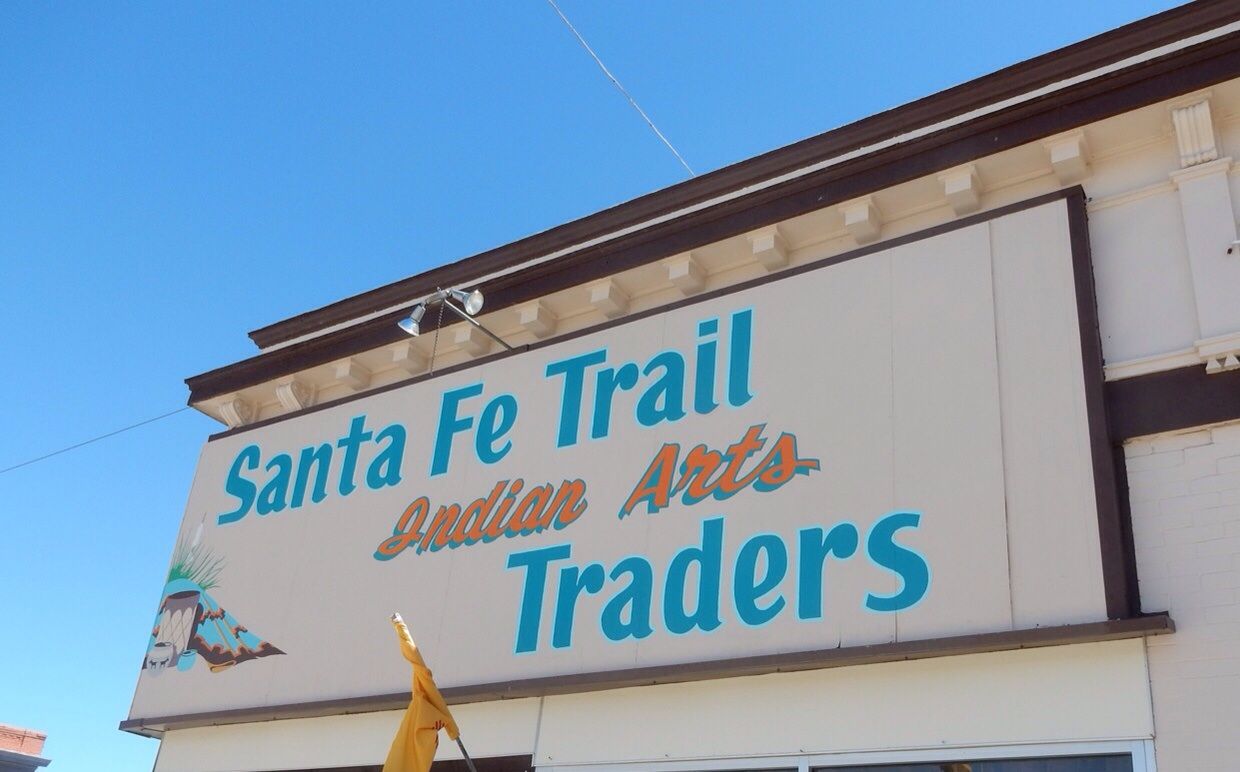 Here's a great western wear store in the middle of Raton, with a huge selection of boots, cowboy hats (both new and vintage), jeans, vest, outerwear, etc.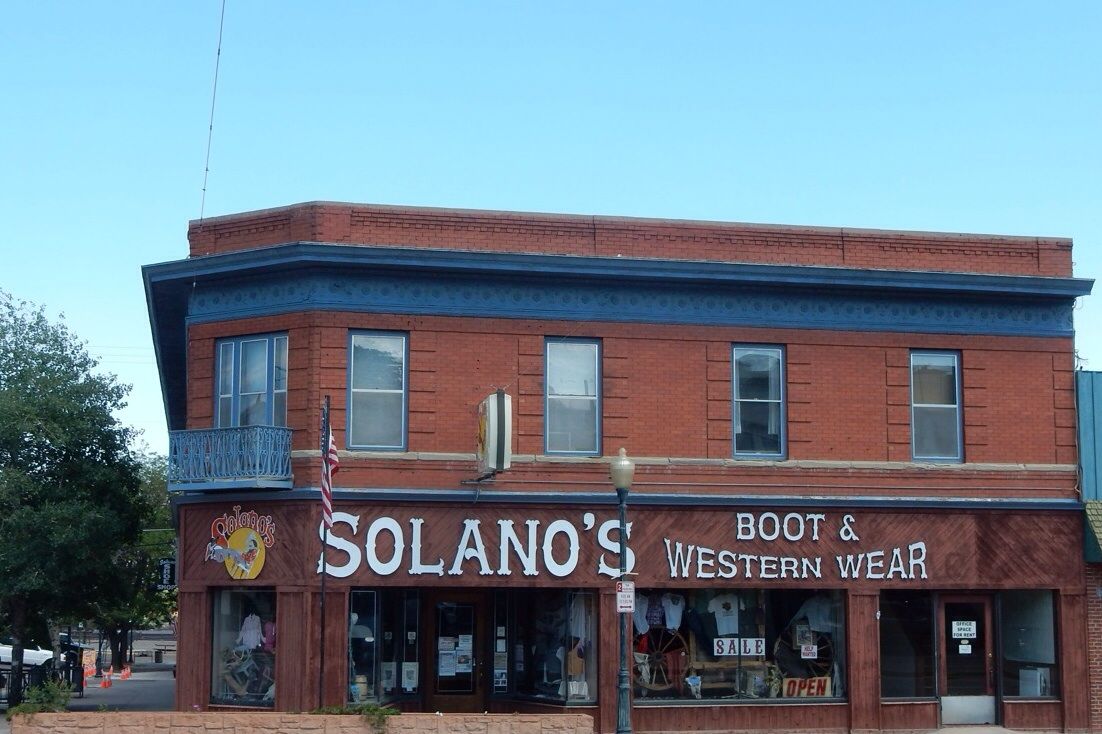 The Raton Museum is in the center of the historic district in what was once the bank. The displays are very well done and we enjoyed perusing the artifacts displayed there.
Beautiful collection of Native American basketry (this is only one of the exhibits....)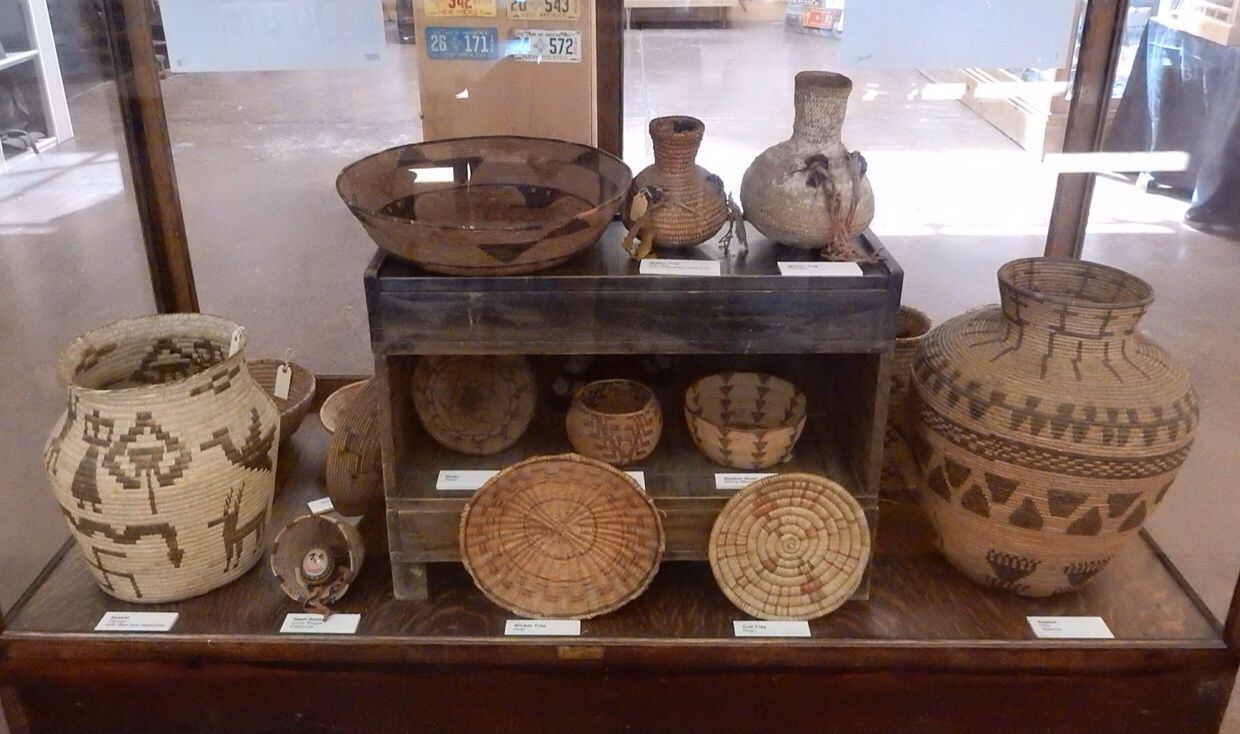 Coal car from nearby mine.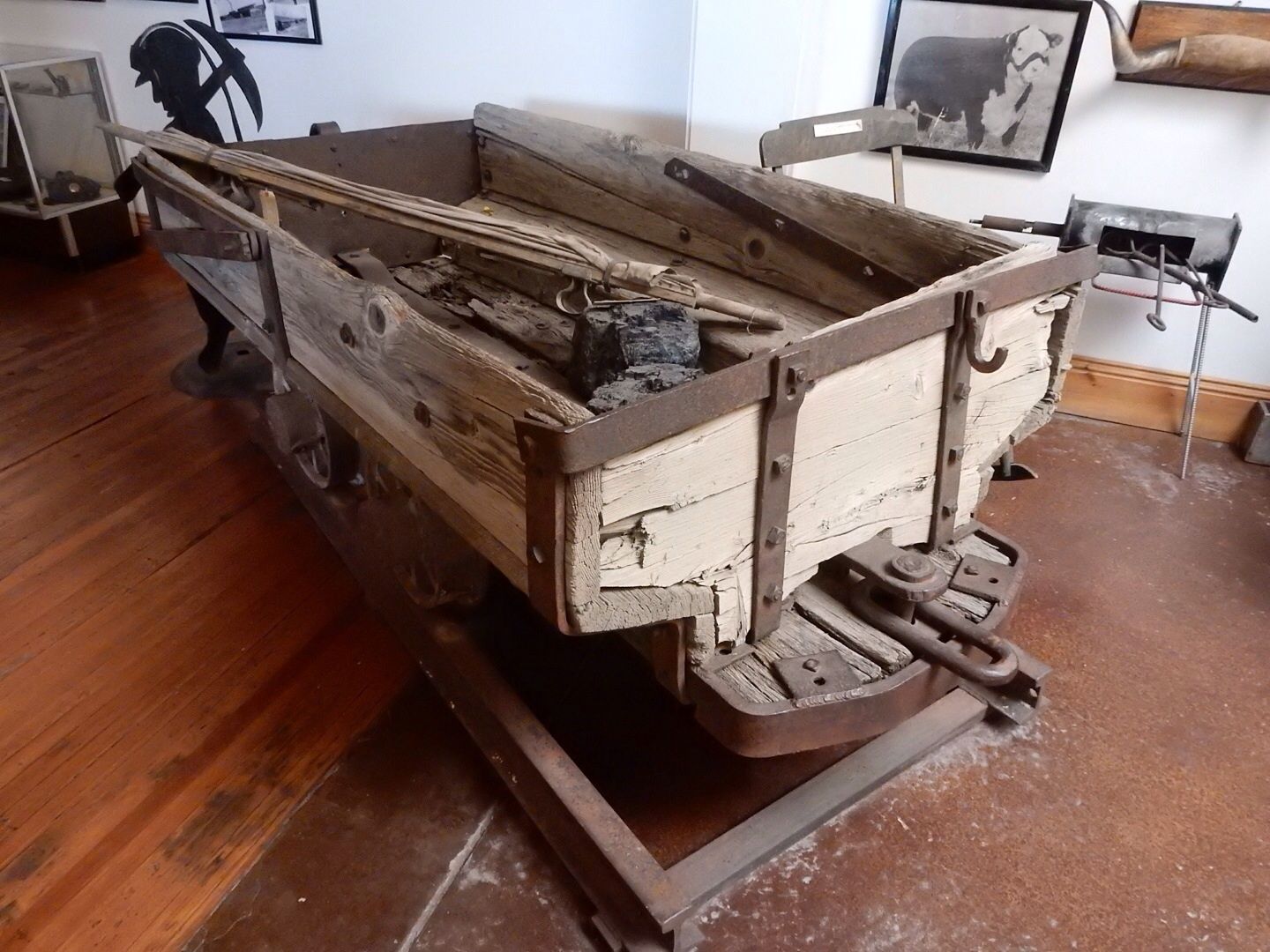 Side saddle and cowgirl garb,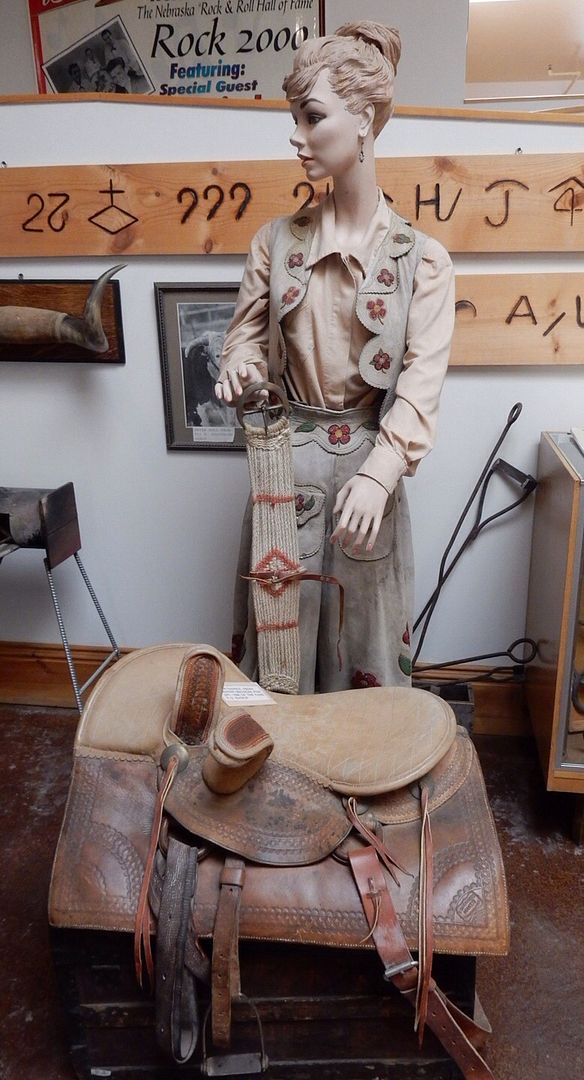 Extensive doll collection (about 300) with 250 on display. Here's one of the display cabinets.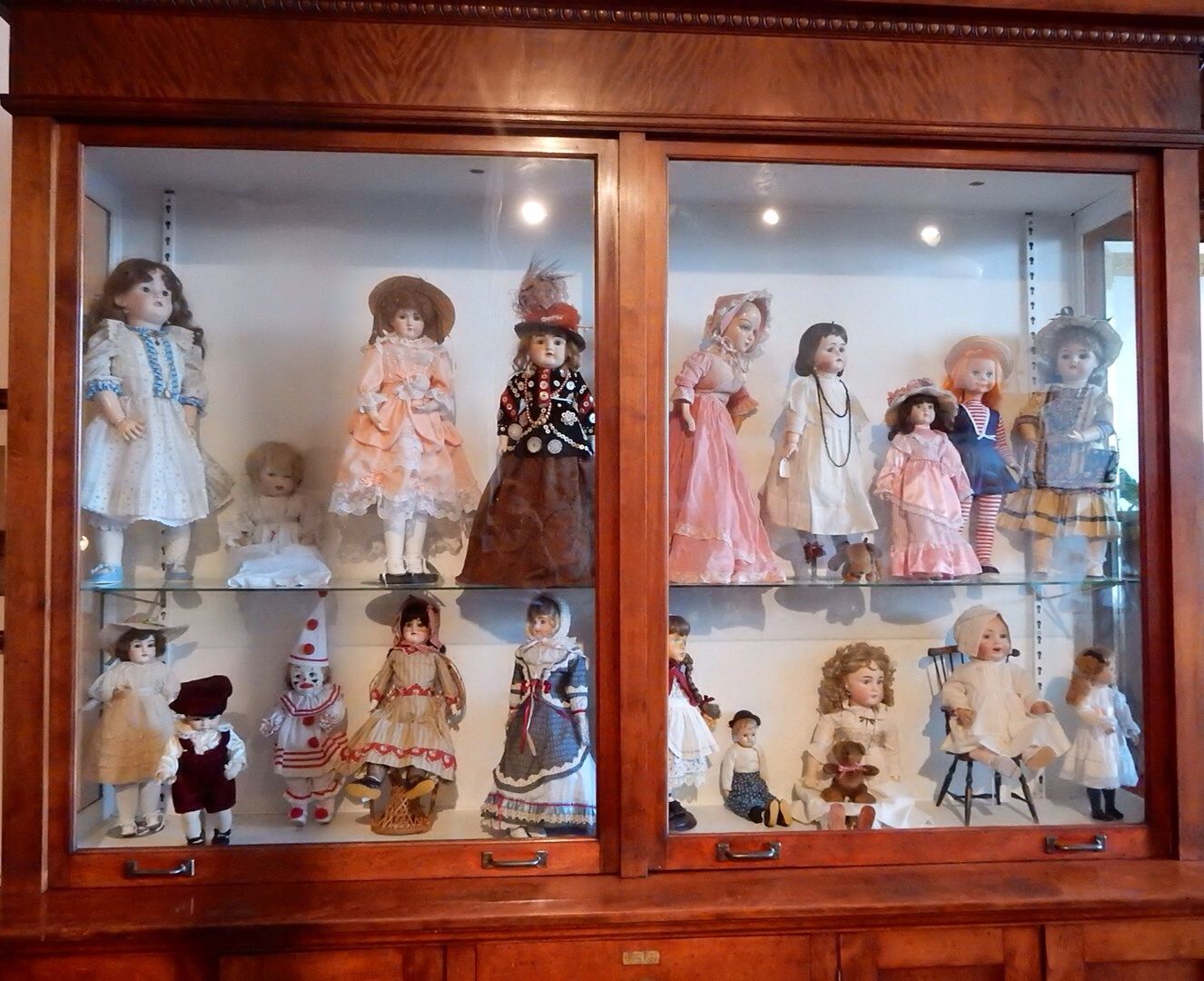 Amazing hat pin collection.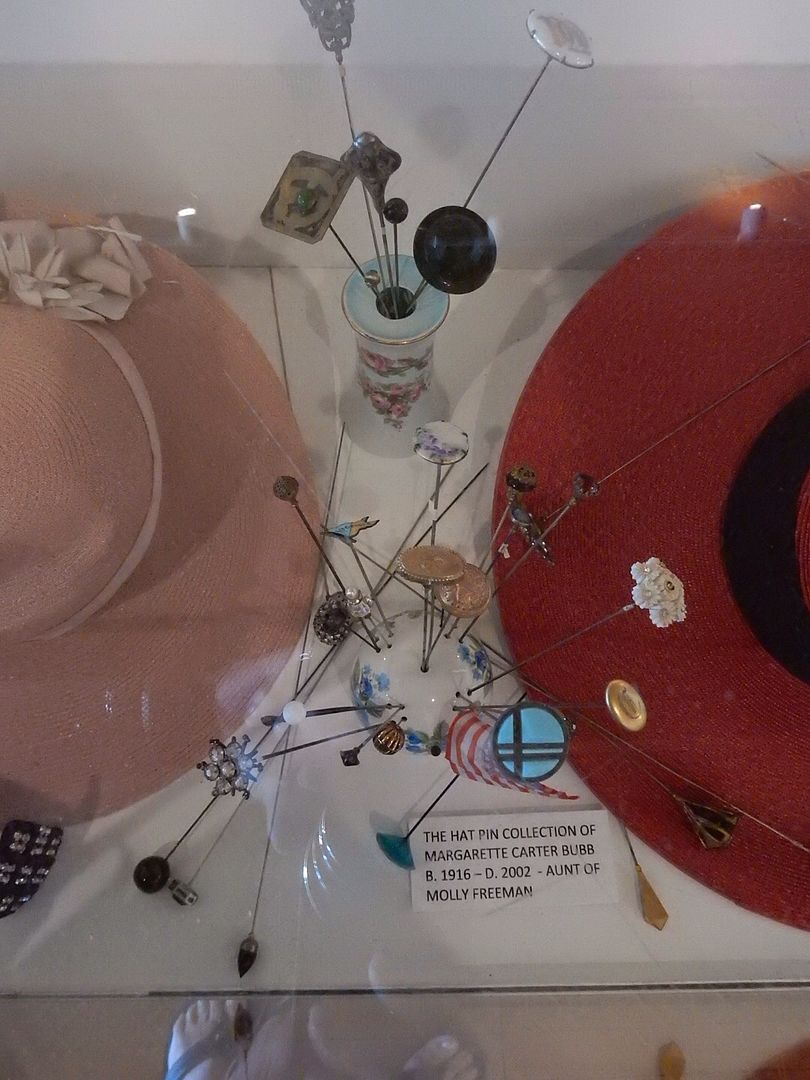 View from 2nd floor.
Antique harp.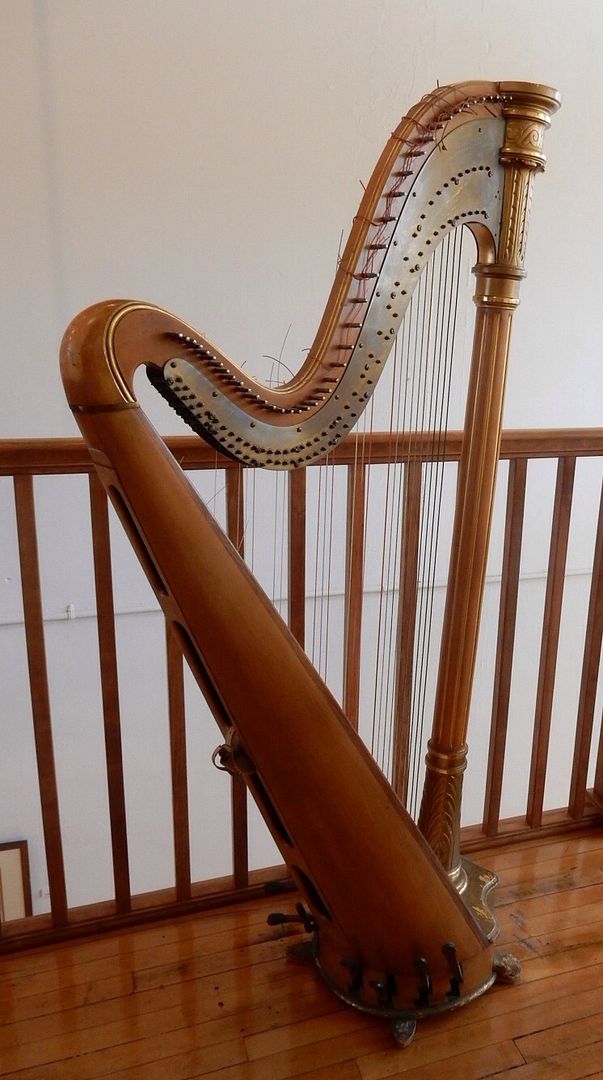 Bank safe from 1890s.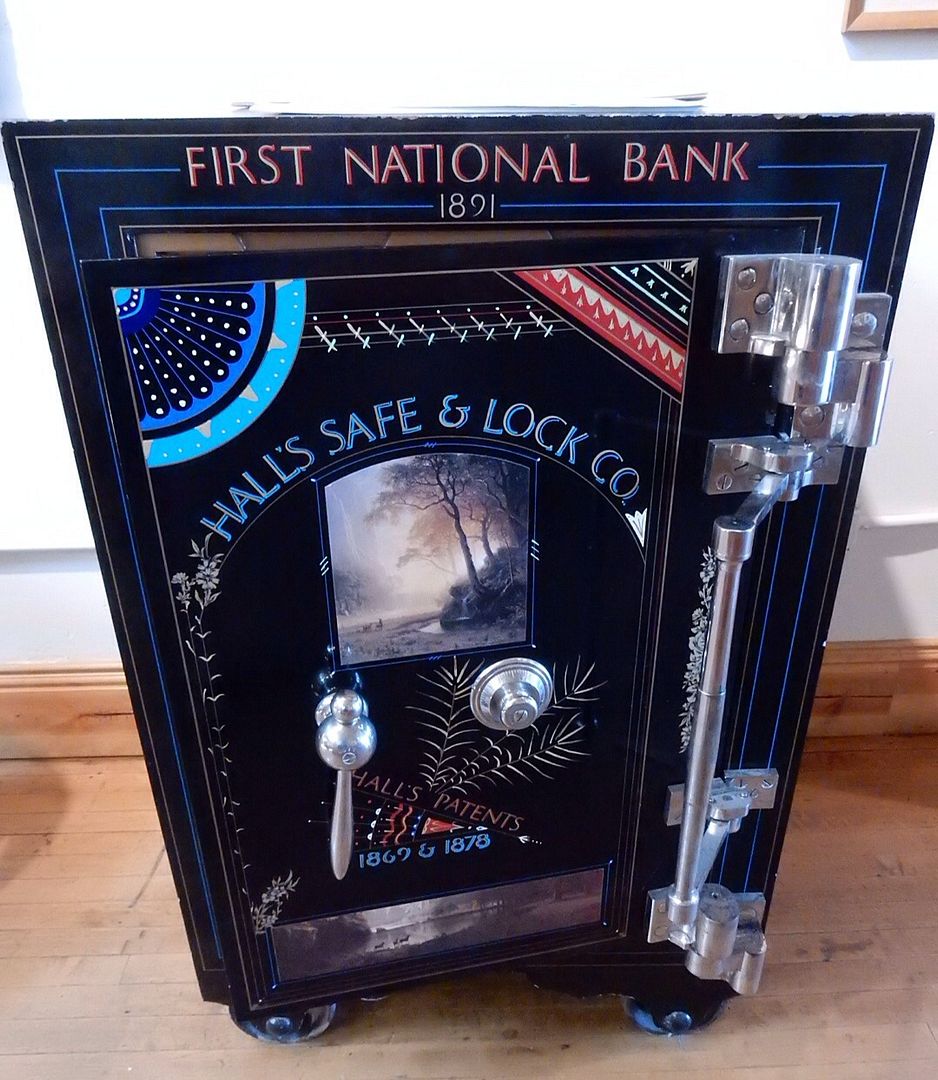 Admission to to the Museum is free and well worth the visit. Artifacts are beautifully displayed and there is a wide array of artwork, photos and memorabilia throughout. There is a brochure for a walking tour of the historic buildings of Raton that you can pick up there.
Website:
www.theratonmuseum.org