Today we did another short road trip recommended to us at the Folsom Museum. We headed east toward Kenton, OK, along rte 528, for about 40 miles. About 20 miles into the drive, the highway turned to gravel ... where we could only go about 15-20 mph. This was not a good road for the Mini Cooper (4-wheel drive vehicle preferred, so we did not continue all the way to Kenton 30 more miles).
There were huge ranches on either side of the road with lots of cattle in sight, but very deserted.
The landscape is breathtaking (the photos do not illustrate the depth of beauty of this place).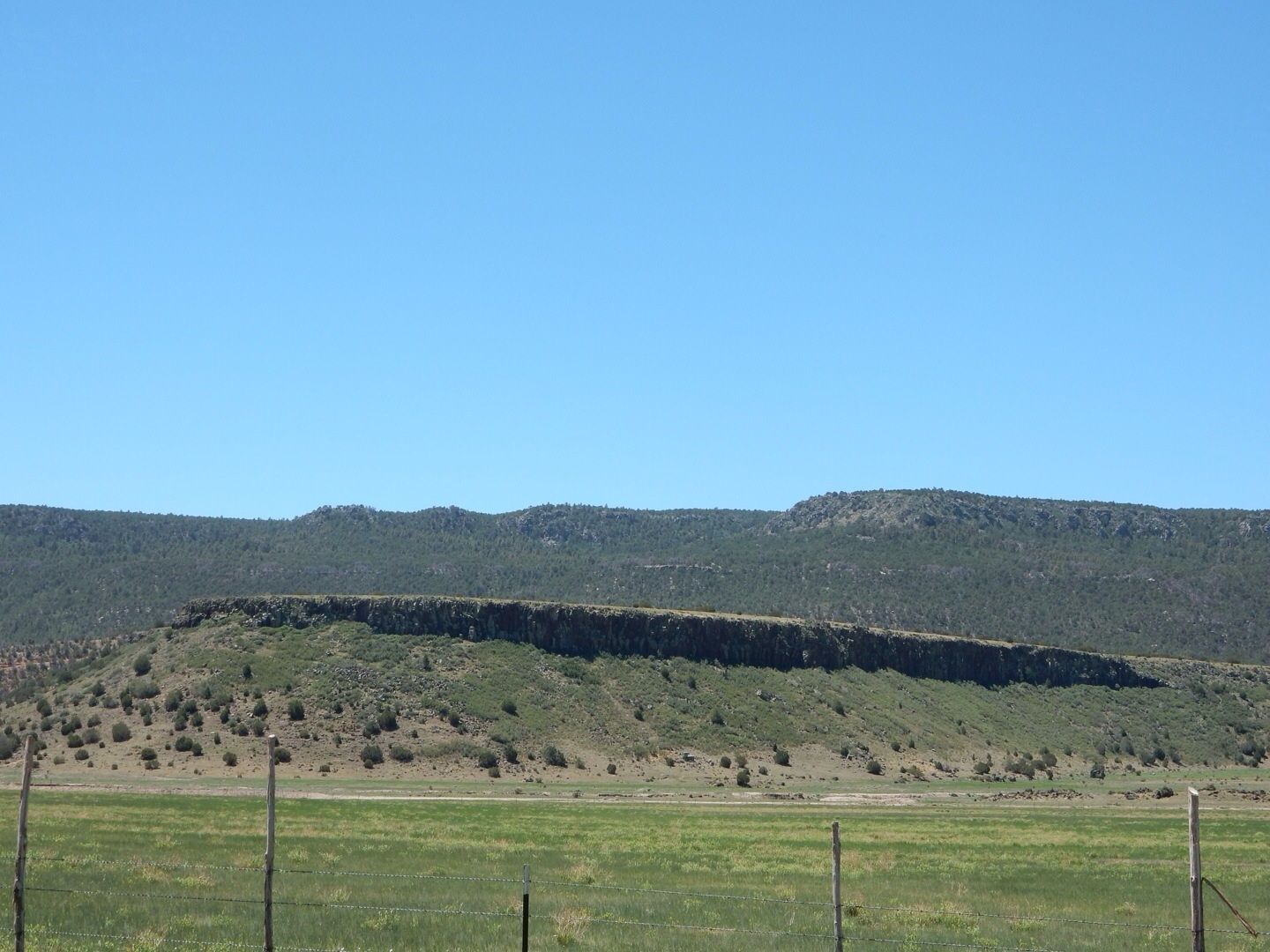 These cacti were everywhere.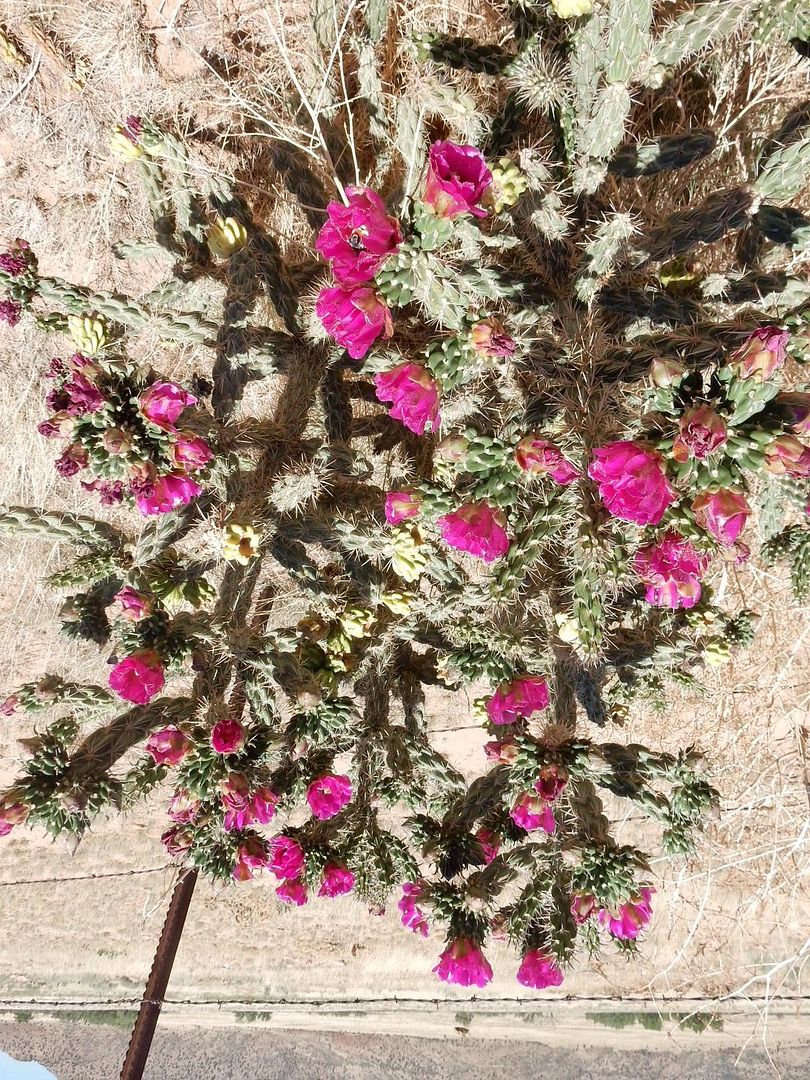 Wildlife abounds on these roadways. We enjoyed keeping an eye out for them and saw herds of up to 20 pronghorns.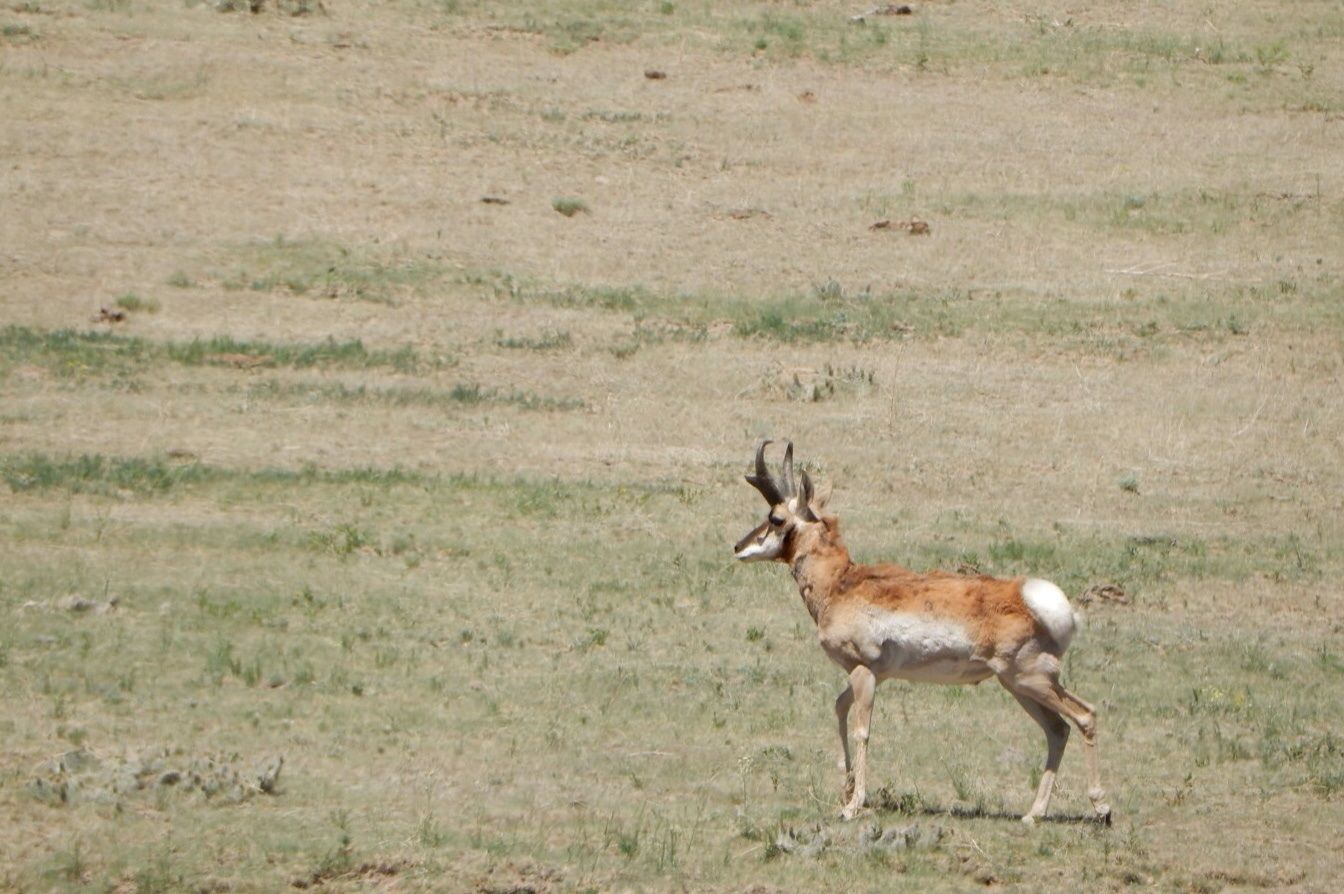 Here is a sweet little deer that we encountered.
We continued onto Raton, NM, the closest place to pick up some groceries from the Capulin RV site (30 miles away). We wanted to check out the Raton Museum, but it is closed on Mondays (should have checked that out! earlier) Instead, we did some shopping. All and all, a nice easy-going day.