The show is an outdoor musical romance of Panhandle history sponsored by the Texas Panhandle Heritage Foundation and performed in the Pioneer Amphitheater in Palo Duro Canyon State Park.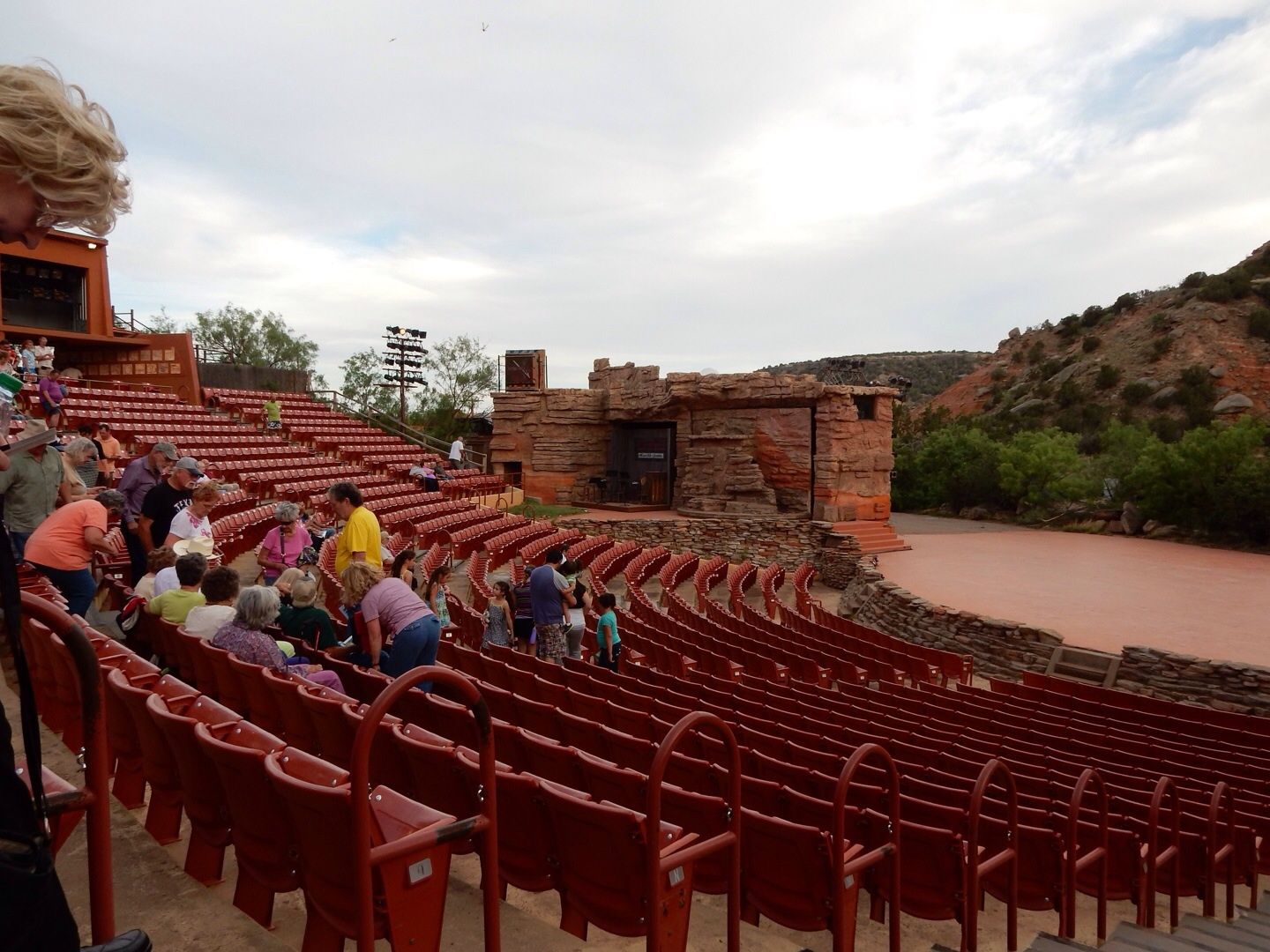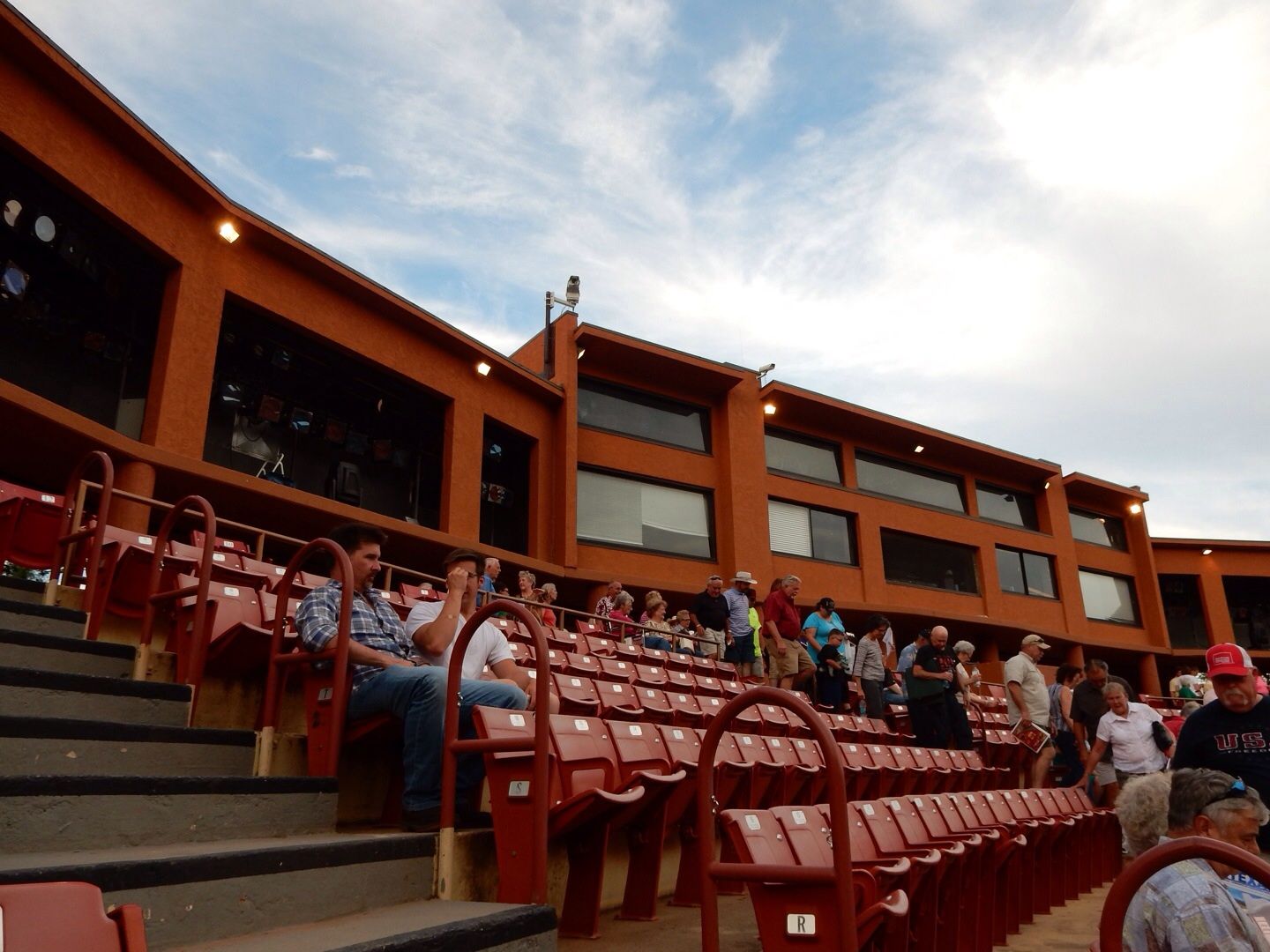 In 1960, Margaret Harper (local to the area) conduct a playwright and author Paul Green. After corresponding about the land, people and beauty of the Palo Duro Canyon, Green visited the area and immediately dedicated himself to the concept of brining the history of the High Plains to the stage. The first season of the show was in 1963. It runs from June through mid-August, Tuesday through Sunday. To date over 4 million visitors have attended the show!
The show's characters bring to life stories, snuggles, and triumphs of the settlers of the Panhandle in the 1800s. There is lots of dancing and singing with some great special effects including lightning, fountains, and fireworks.
The dramatic beginning of the show is a lone horseman, carrying the flag of Texas atop a 600-foot cliff . As a cast of more than 60 performers take the stage, the horseman gallops across the rim.
There is food and non-alcoholic drinks sold in the patio area prior to the show. A small gift shop is also open before, during intermission and after the show. Below is a view of the canyon from the patio area.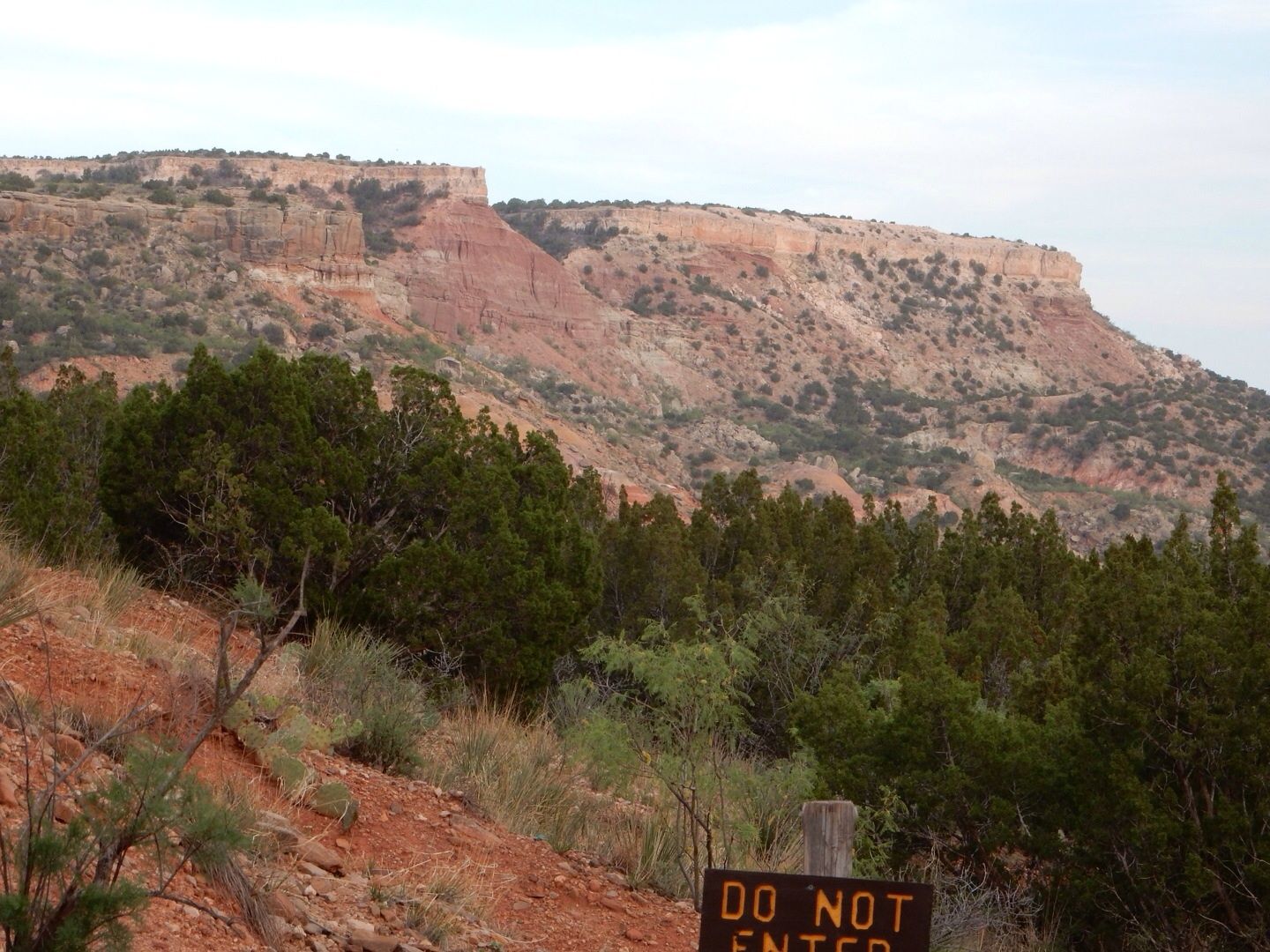 Views of the patio.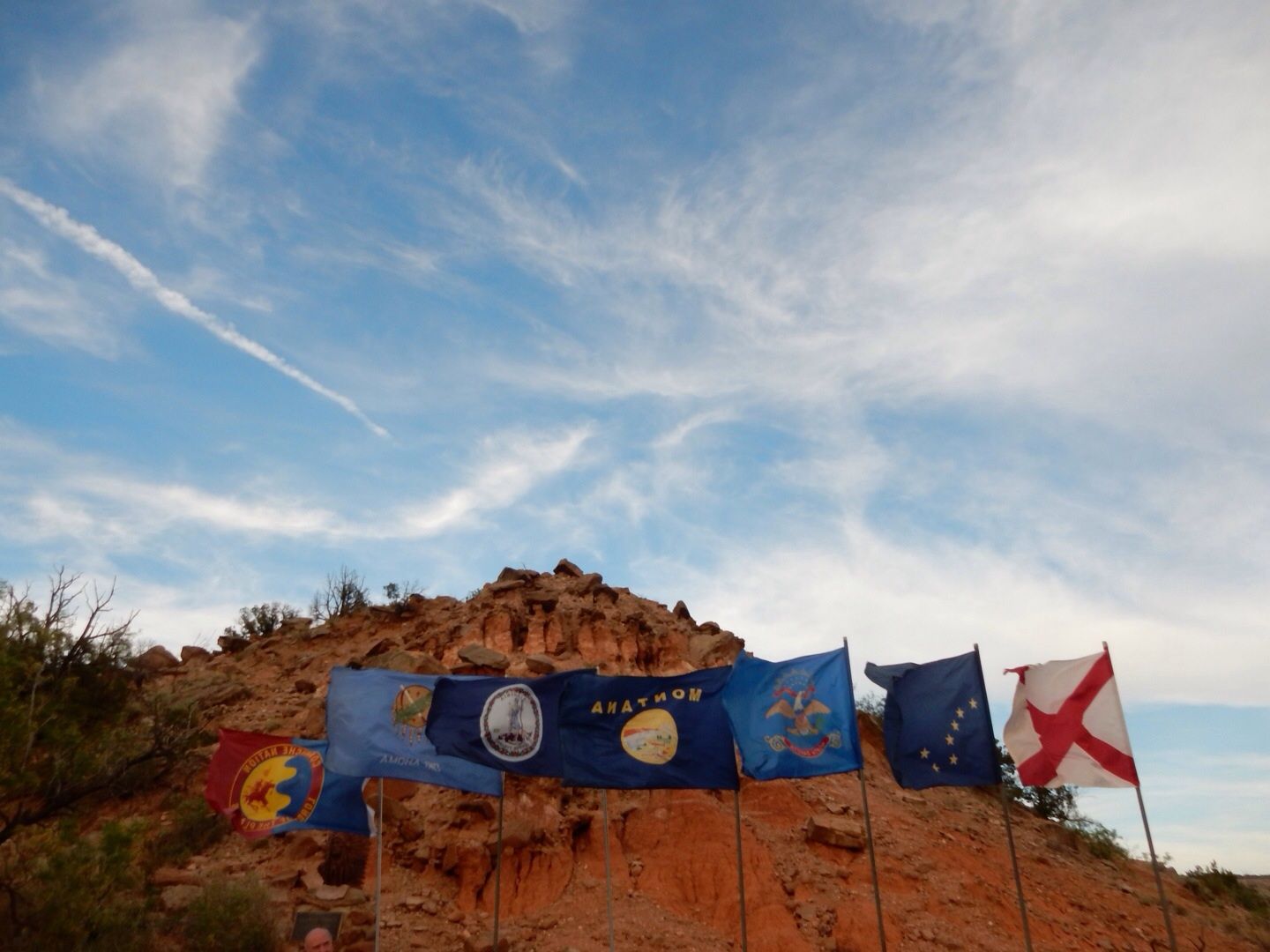 Bust of Quannah Parker, Comanche Chief, of Comanche/English-American heritage was a dominant figure after the final Comanche defeat when the native Indians were banished to reservations where they were no longer able to continue their traditional lifestyle. He is featured in the show.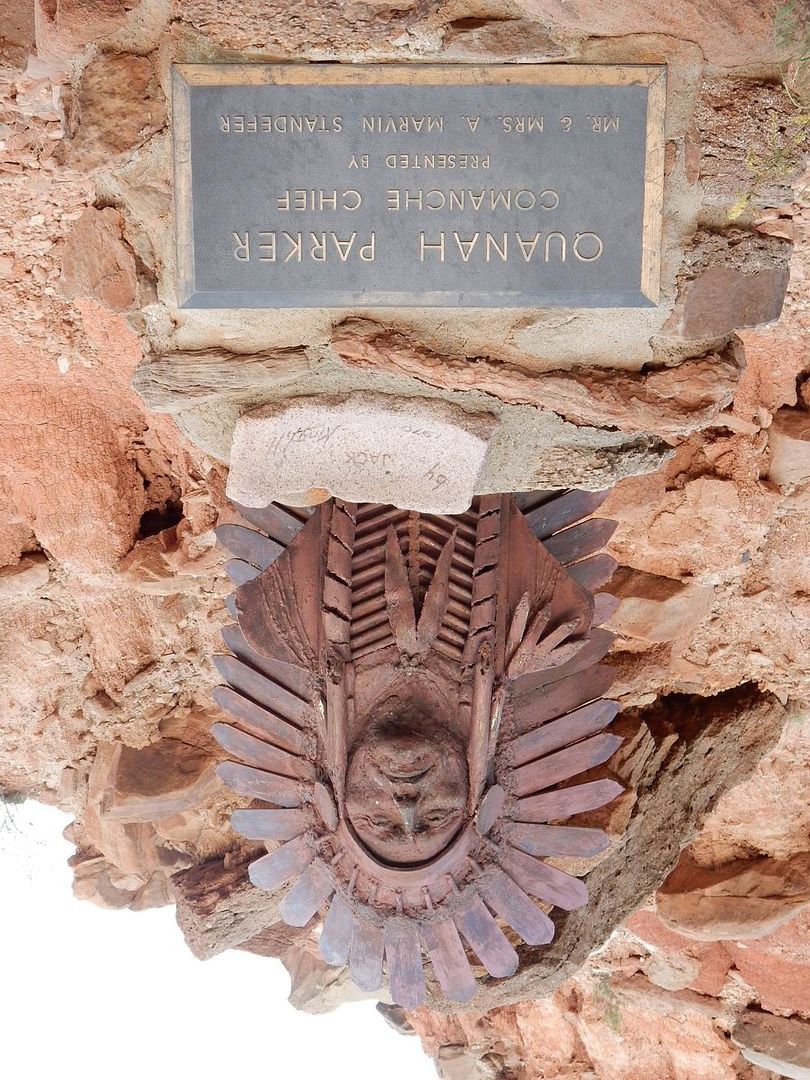 In memory of Paul Green, the playwright of the show, who died in 1984.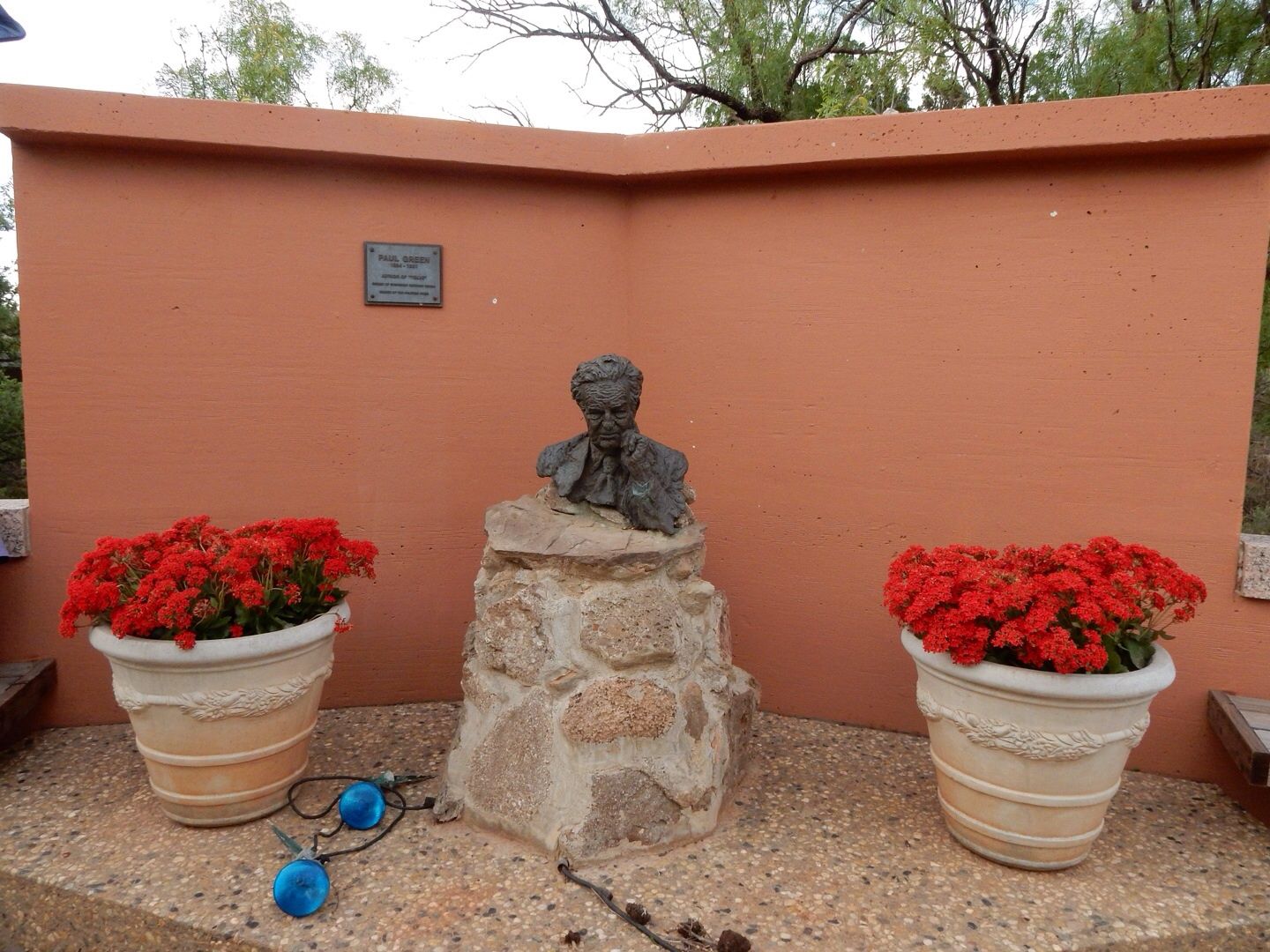 The show starts at 8:30 pm and is about 2 hours with a 15 minutes intermission. We left around 11:00 pm after talking to some of the cast and crew.
John with some of the lead characters in the show.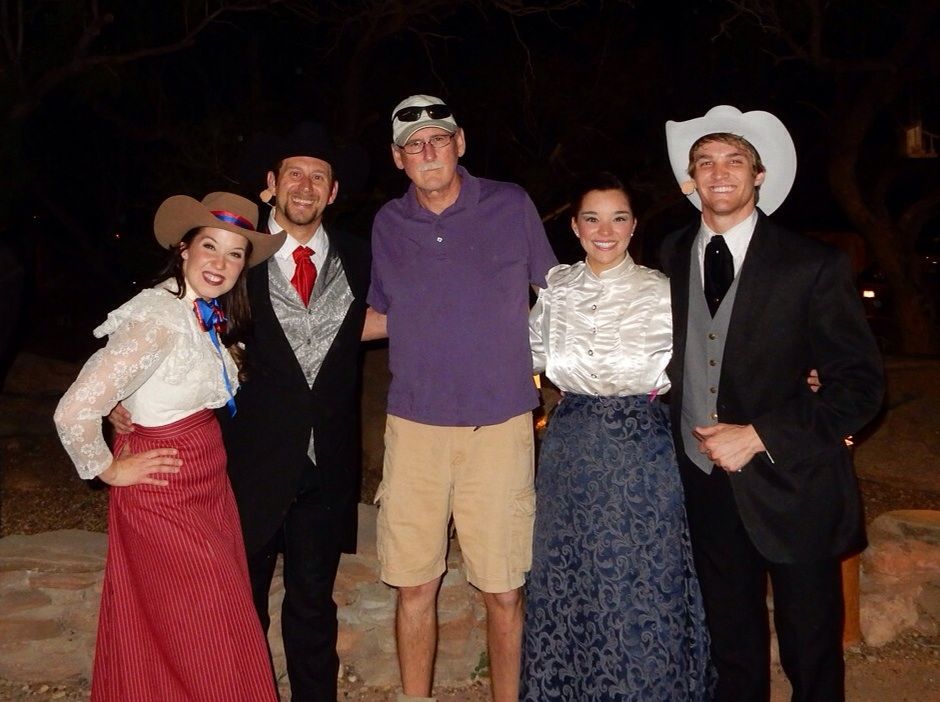 This donkey (named "Baby") was one of the stars of the show. He was so sweet and did a great job on stage!
Some of the equestrian stars of the show.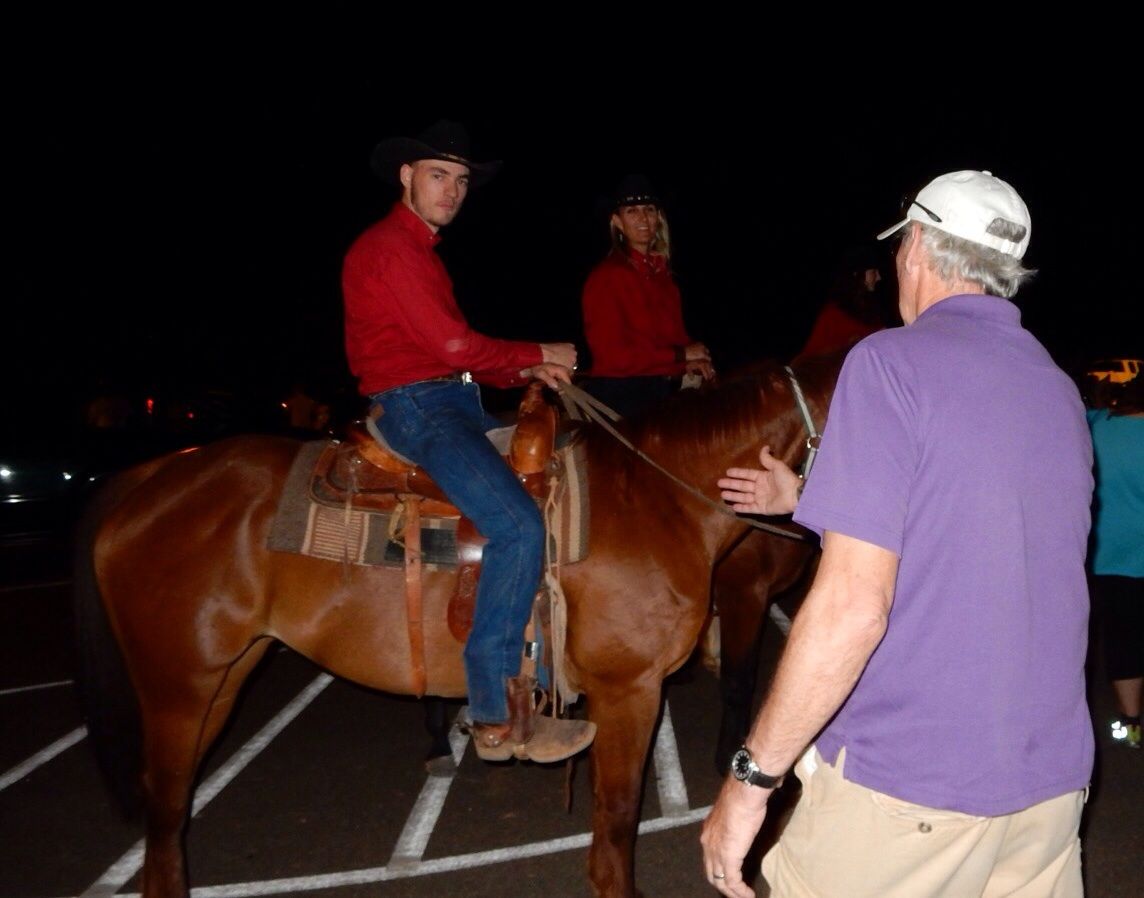 We learned that the horse and rider on the right were the ones that opened the show on the cliff.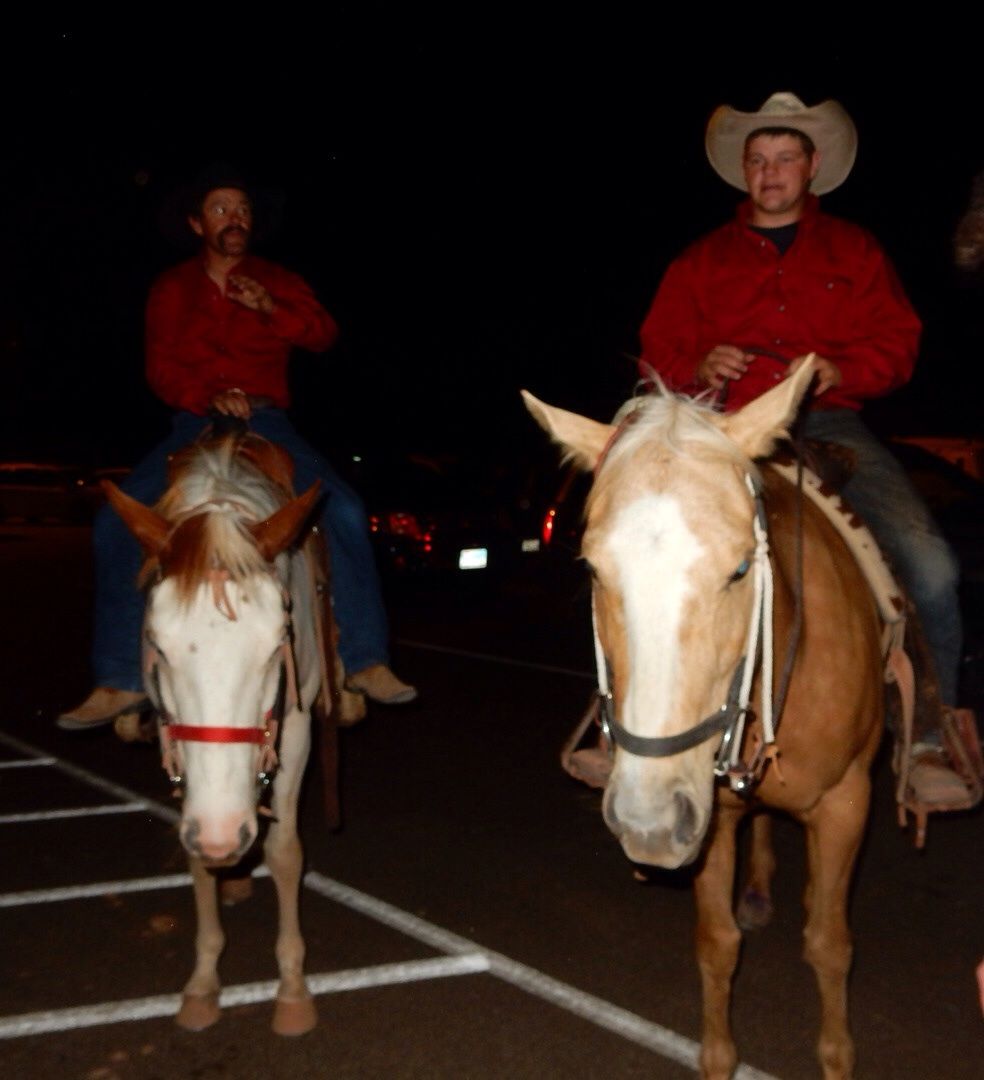 Another view of that horse and rider.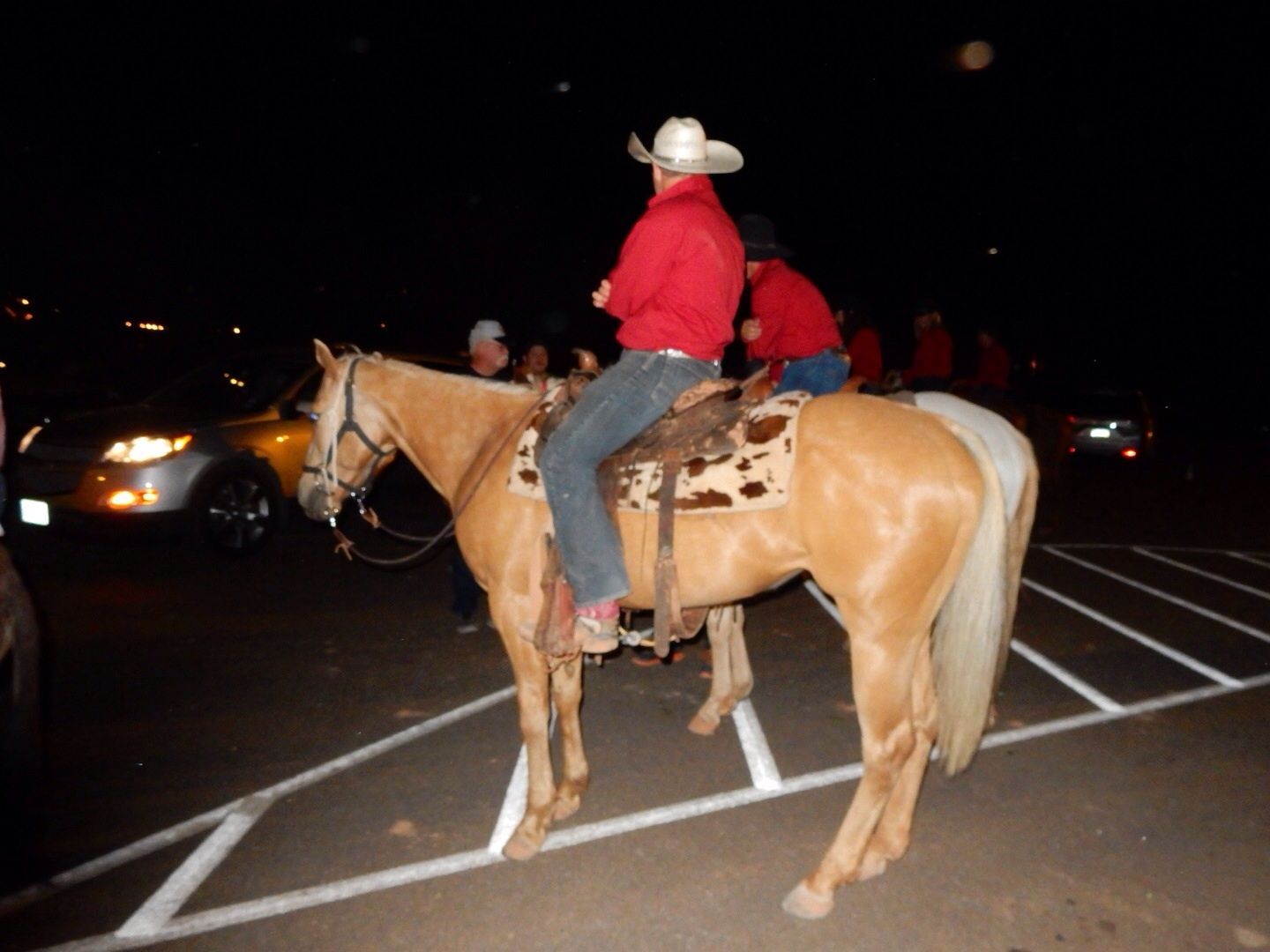 This show was everything everyone told us it would be! Was so glad that we had made plans to attend. We picked up our tickets at the Will Call window after ordering them on line. Go to their website to determine cost and availability. It's definitely worth it!
Website:
www.texas-show.com