Our first stop today during our visit to Death Valley, was the Harmony Borax Works. There is a short (1/4 mile) Interpretive Trail (meaning they have signs along the trail that explain the area) located here along with the ruins of the first successful borax mining venture in the valley.
Although many prospectors searched Death Valley for precious ore, there were very few fortunes made here. Borax was, in fact, the most profitable metal found! The Harmony Borax Works operated at this site from 1883-1888.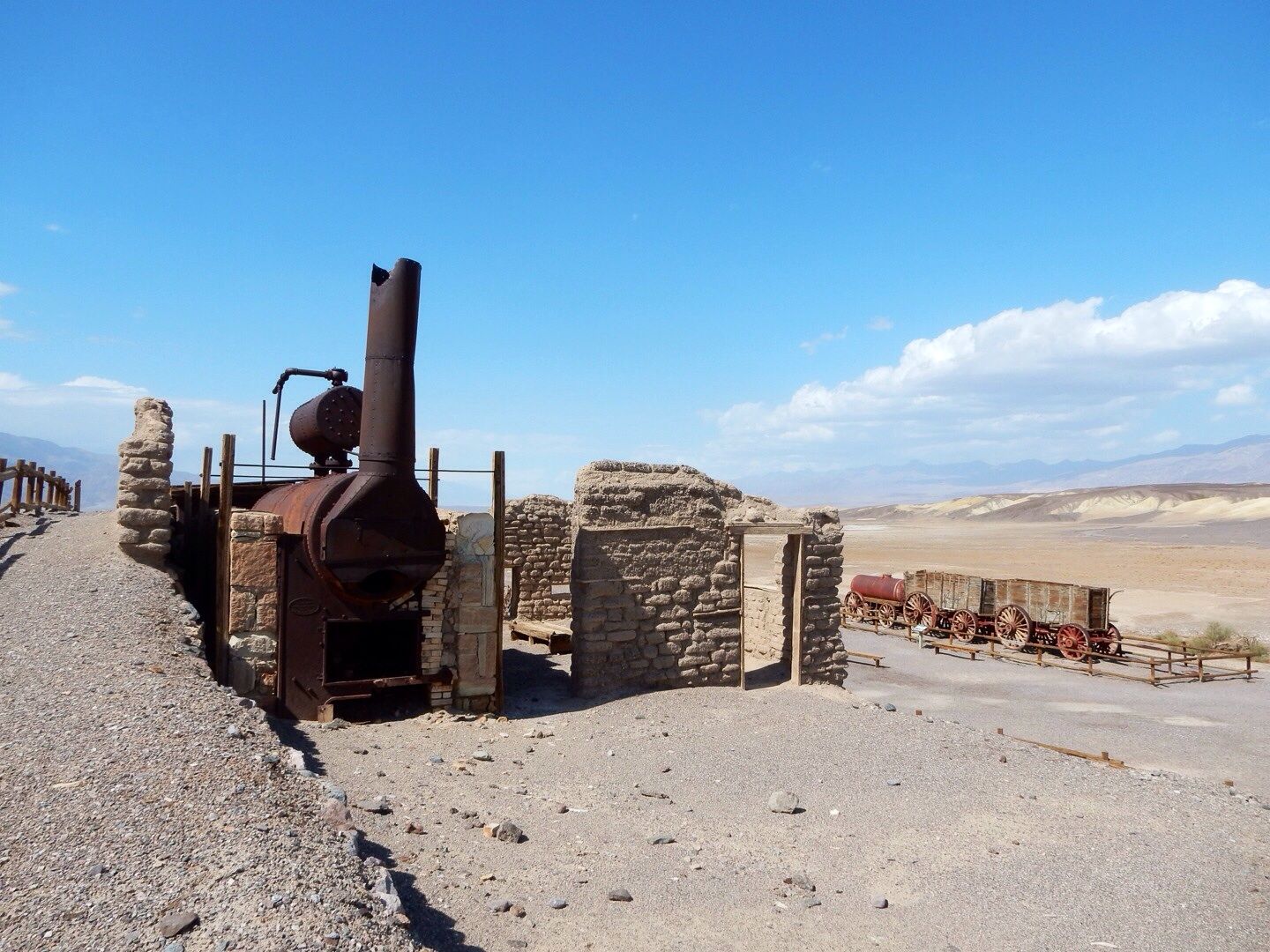 Refining was required to remove waste from the borax found on the flats. Because of the high cost of transportation across the desert to the train, the refining was done at this location.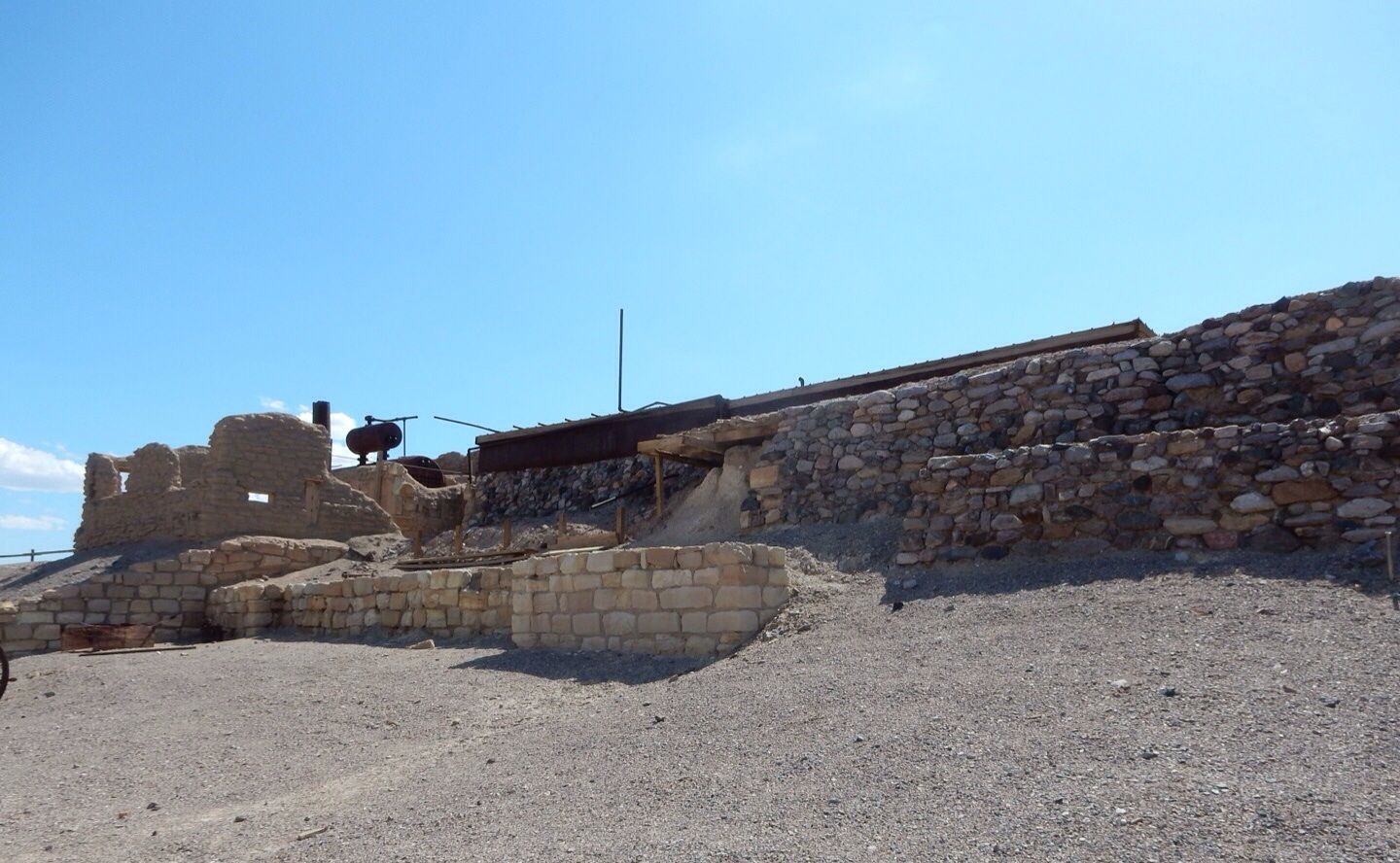 The borax was scraped off the salt flats, placed into wagons by Chinese laborers recruited from San Francisco, and delivered to the refinery at this location. The laborers were paid $1.30/day minus the cost of lodging and food from the company store. The tents (their lodging) were spread across this plain near the refinery.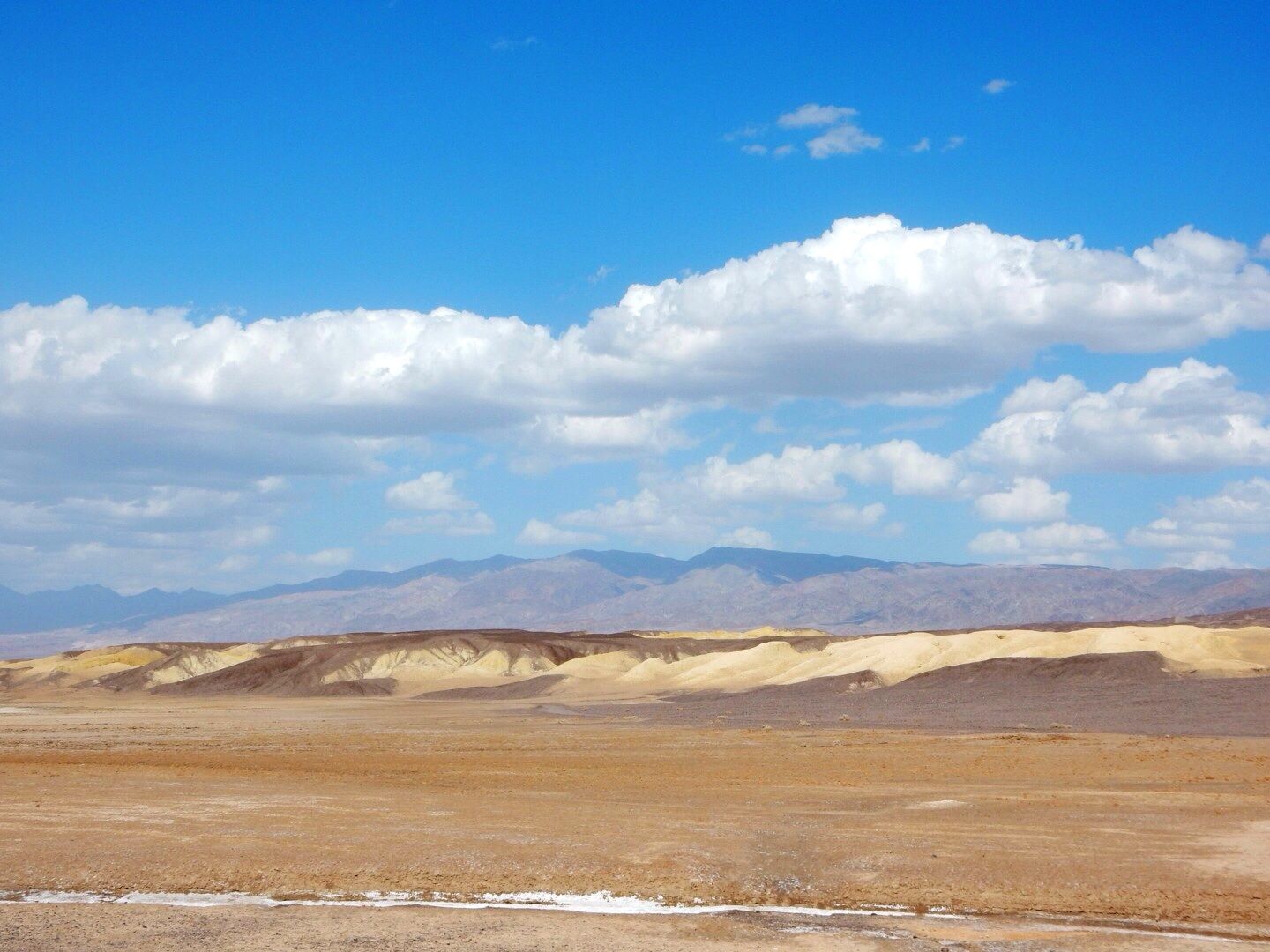 Because borax will not crystallize at a temperature of 120 degrees or above, the operation was shut down during the summer.
An authentic 20-mule-team wagon train is on display here as well. These large and sturdy wagons held 10 short tons of refined borax each. They were pulled by 2 horses and 18 mules. As you can see, the third wagon carried water and food for the animals and humans for the 165 mile journey through the desert to the railroad. Fully loaded, the entire wagon train weighed 73,000 pounds.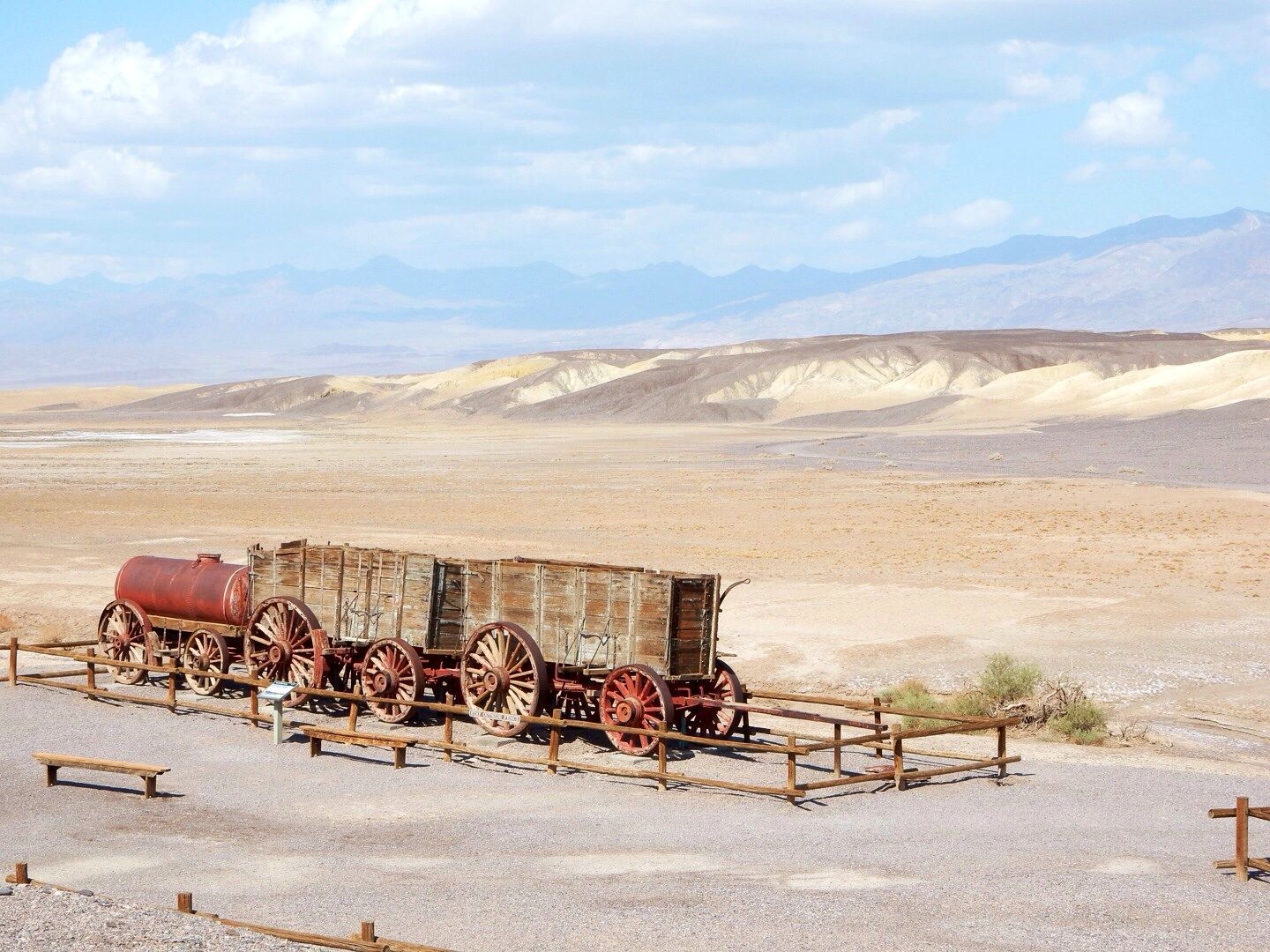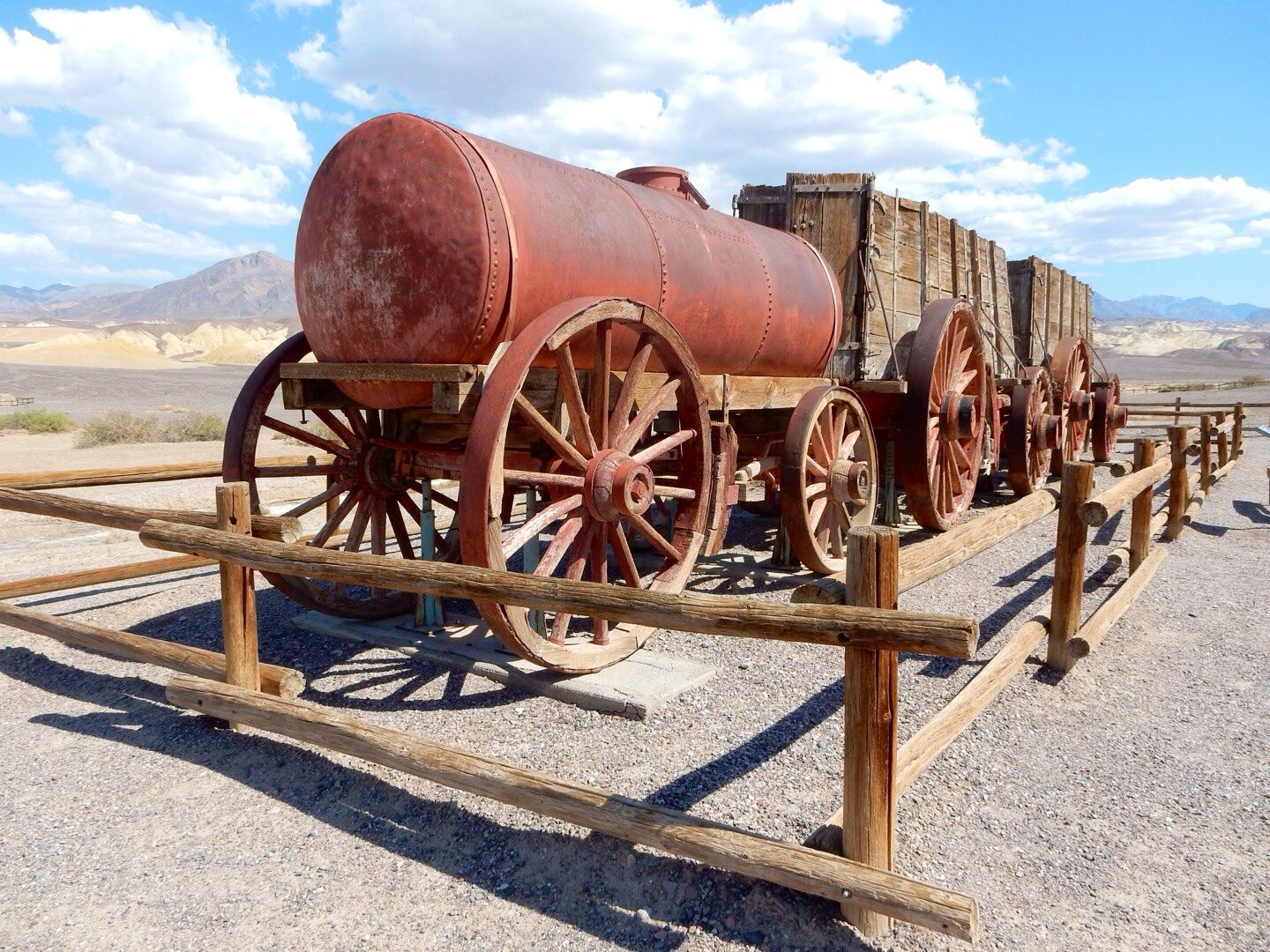 Note the size of the rear iron wheels on the wagons.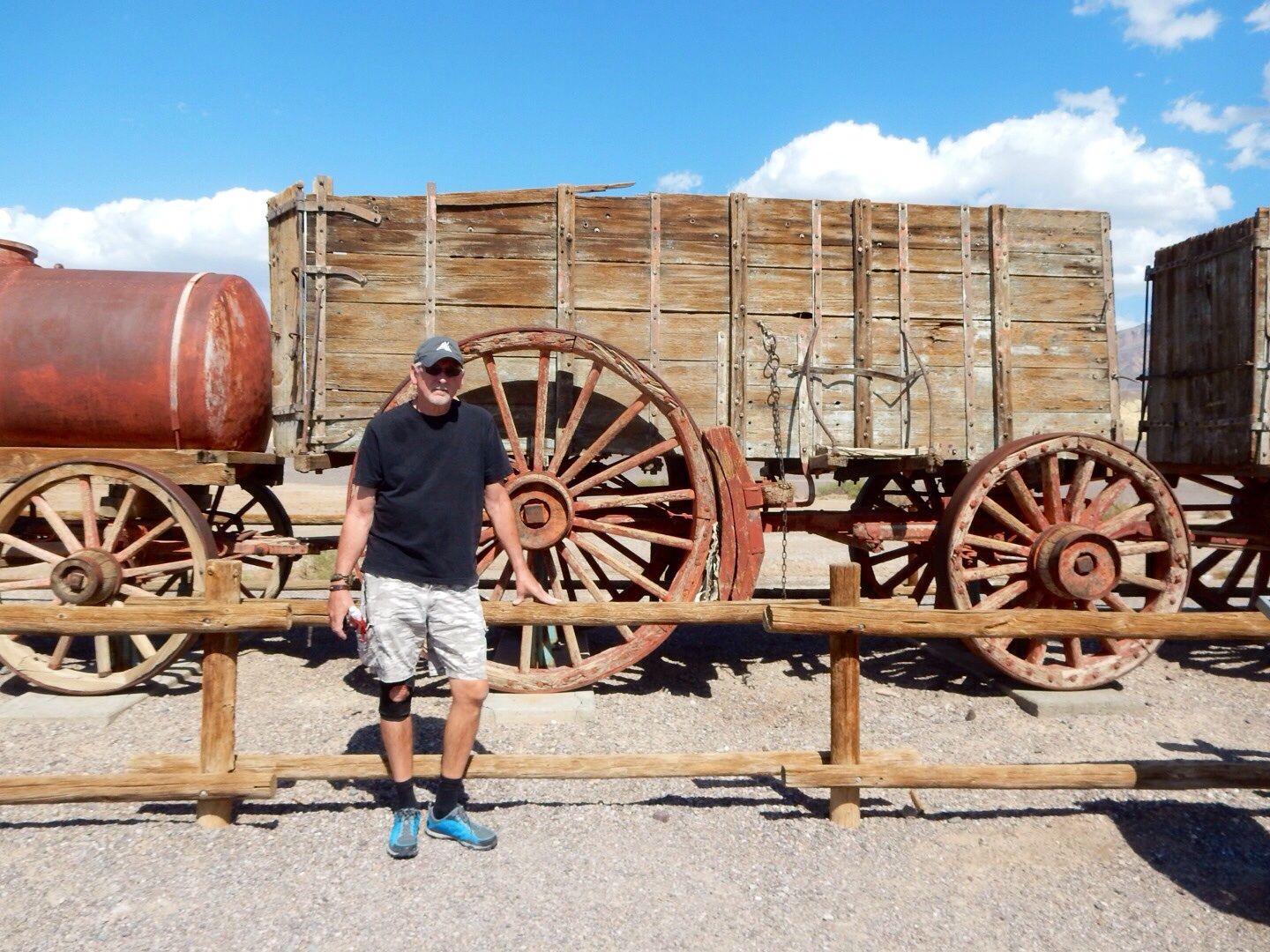 Due to financial problems of the owner of the Harmony Borax Company and the discovery of borax in less remote locations, the operation was shut down in 1888.
This arid environment is amazing to see!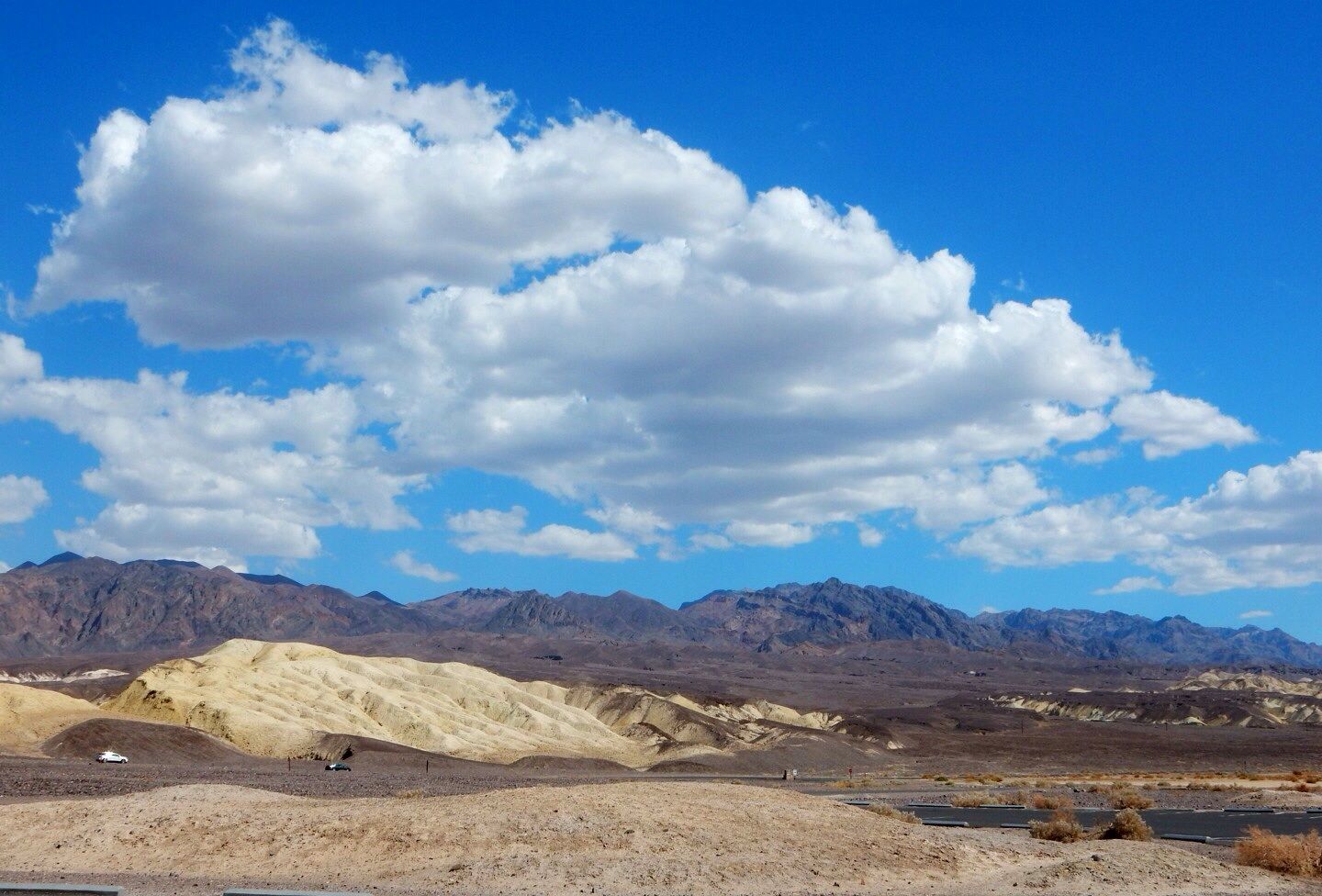 Admission to Death Valley National Park is $20/vehicle for a 7-day pass. John's senior pass gets us in for free.
Website:
www.nps.gov/deva