Our farewell-to-the-Grand-Canyon dinner was tonight at the historic El Tovar in the Village. We made the reservations about three weeks ago. If you are interested in eating here when you visit the Grand Canyon, be sure to plan in advance.
We arrived a little early to catch the sunset from this point on the South Rim. Here is a shot of the shadows in the Canyon before the sun went down.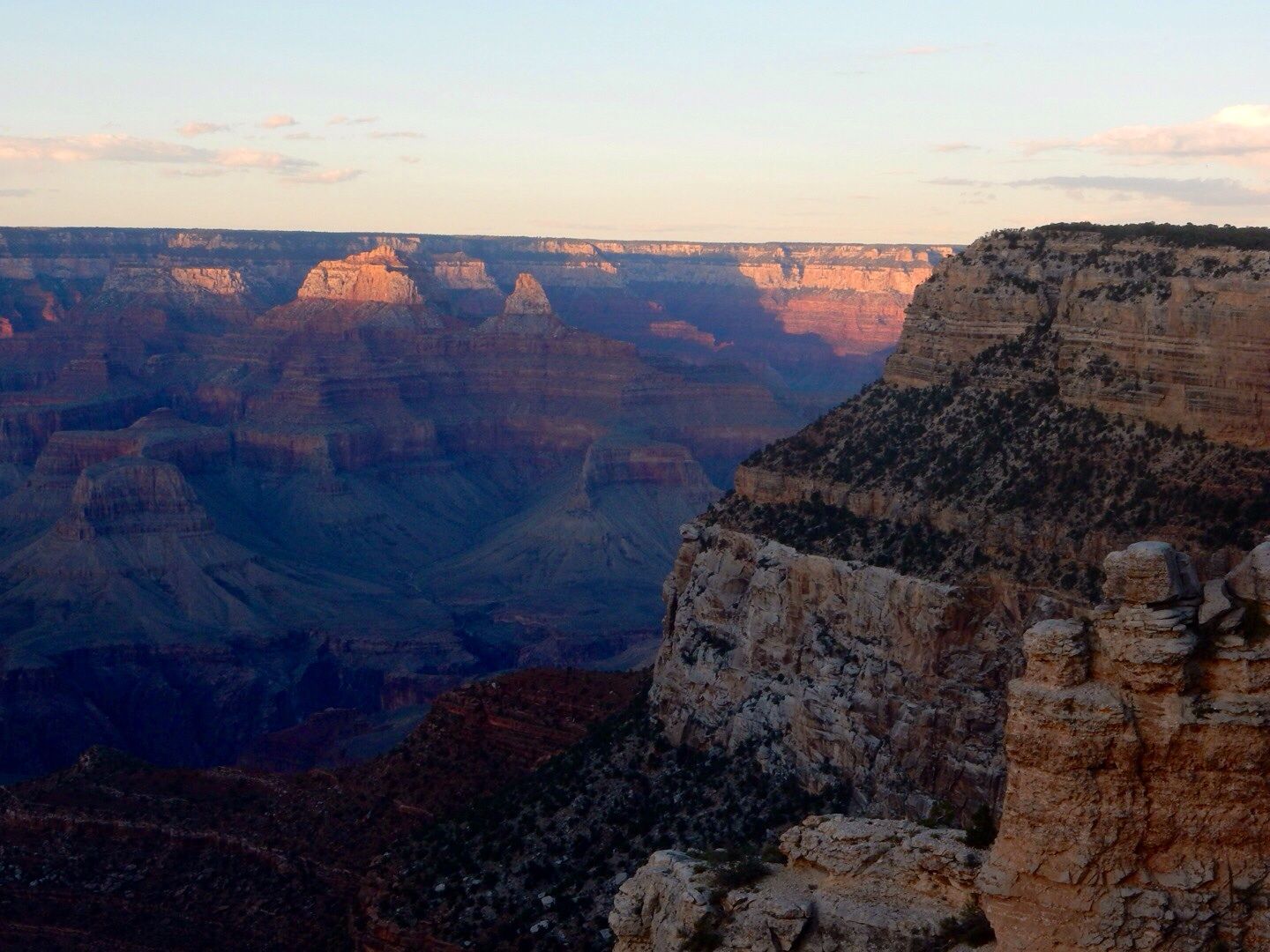 We enjoyed a pre-dinner cocktail (Prickly Pear Margarita and Vodka Sunrise) on the lounge porch where we could enjoy the setting sun.
El Tovar lounge - outdoor seating.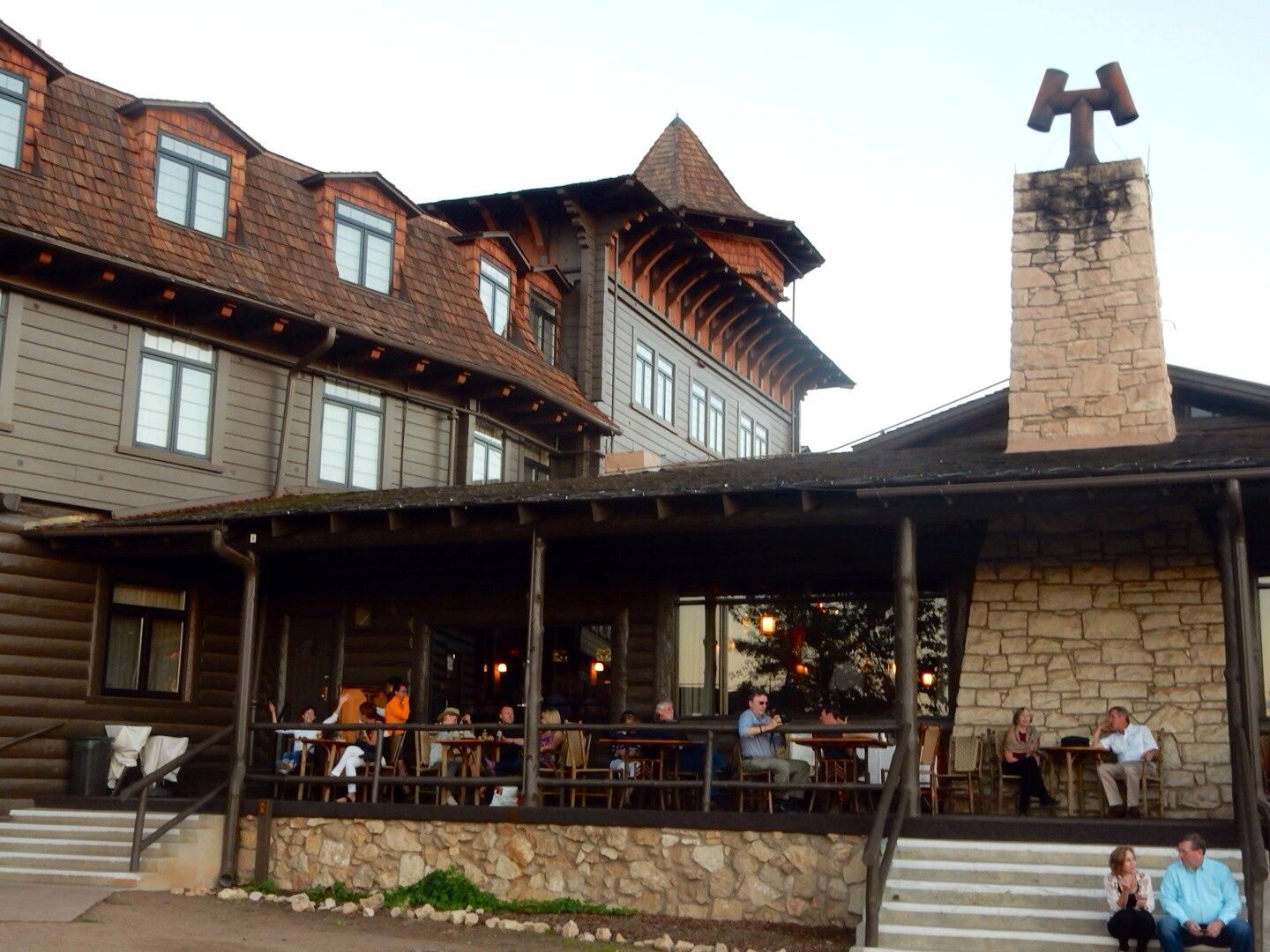 I walked over to the Rim Trail (about 50' from the porch) for a couple of the photos below.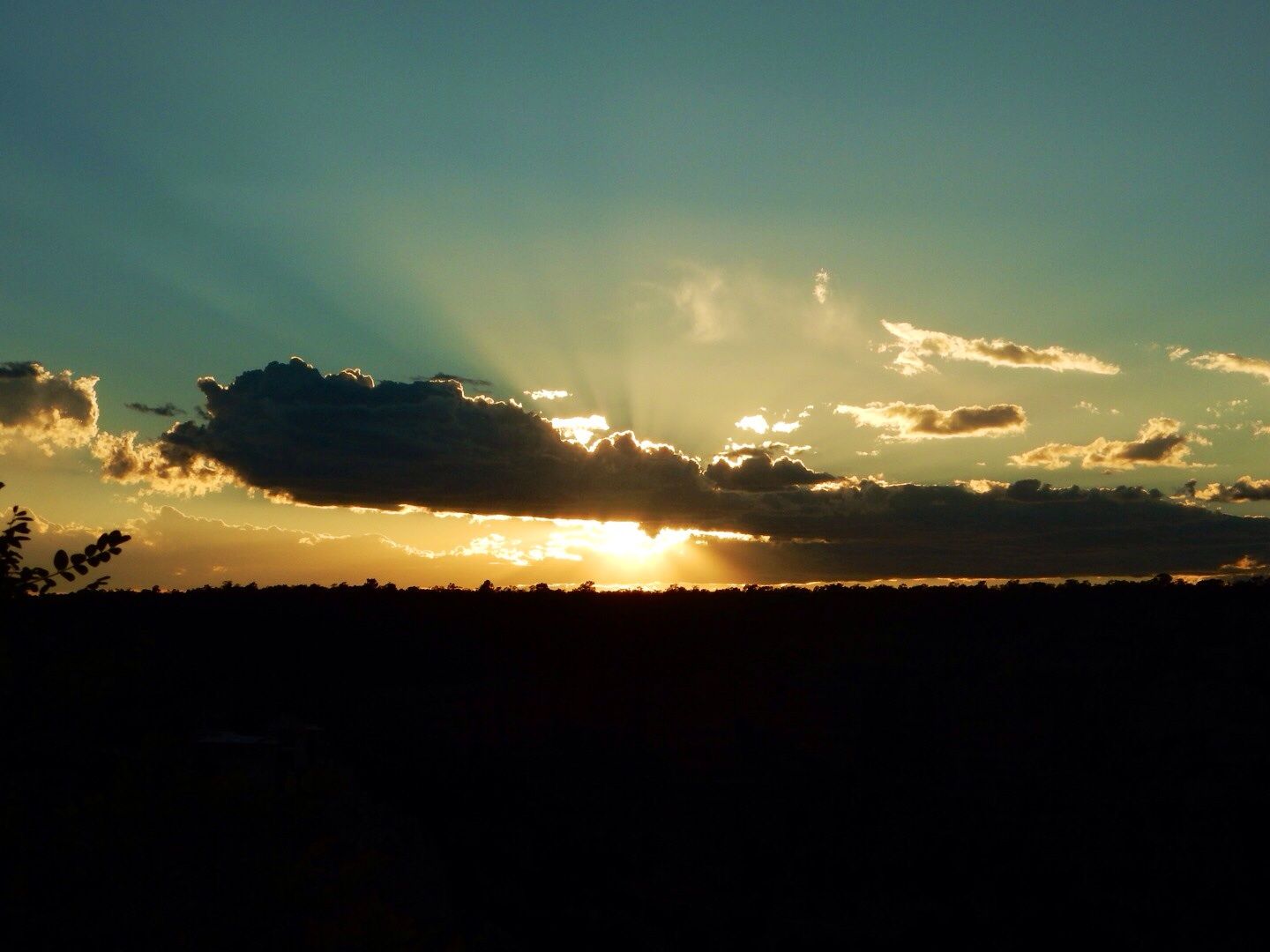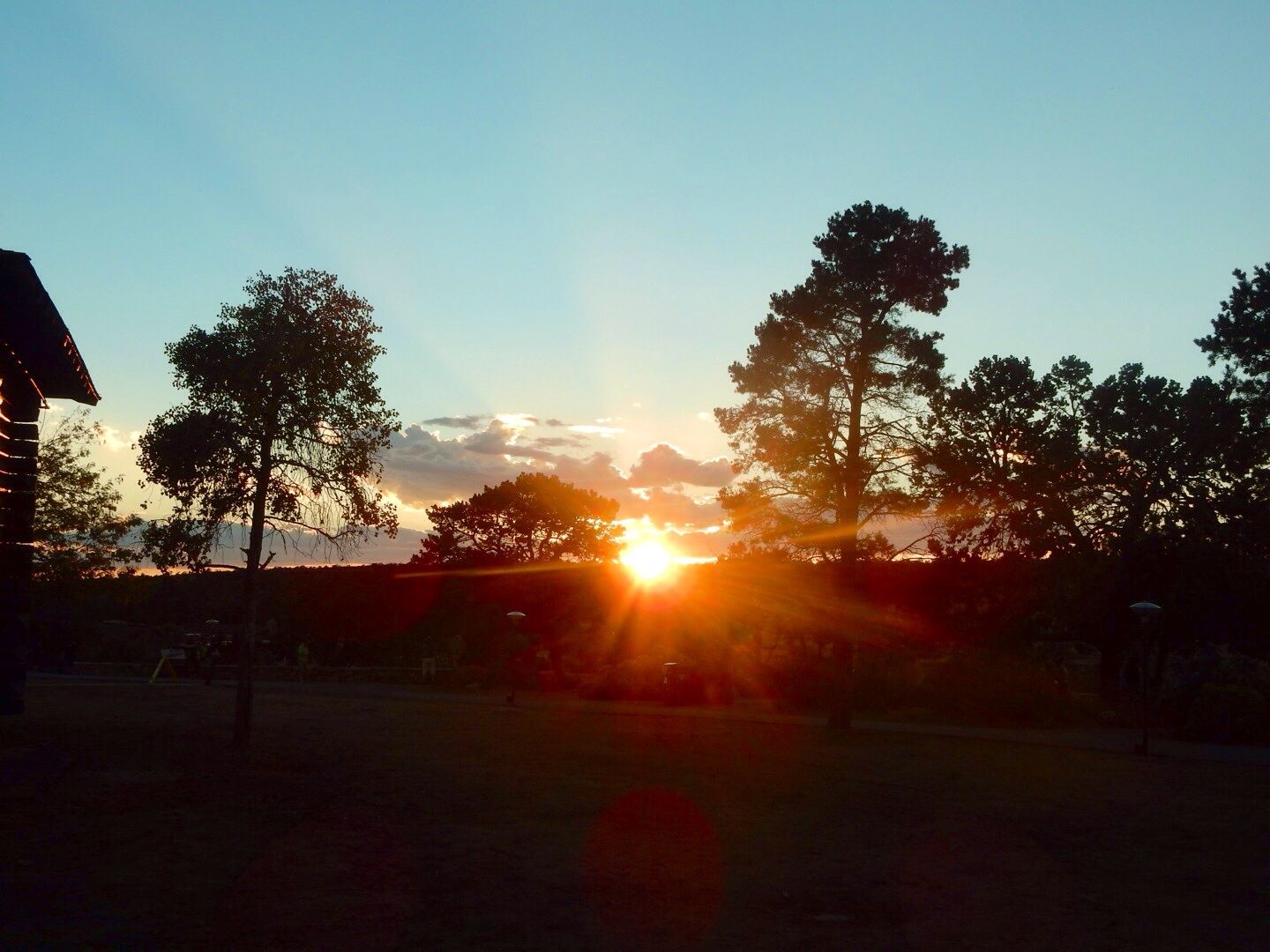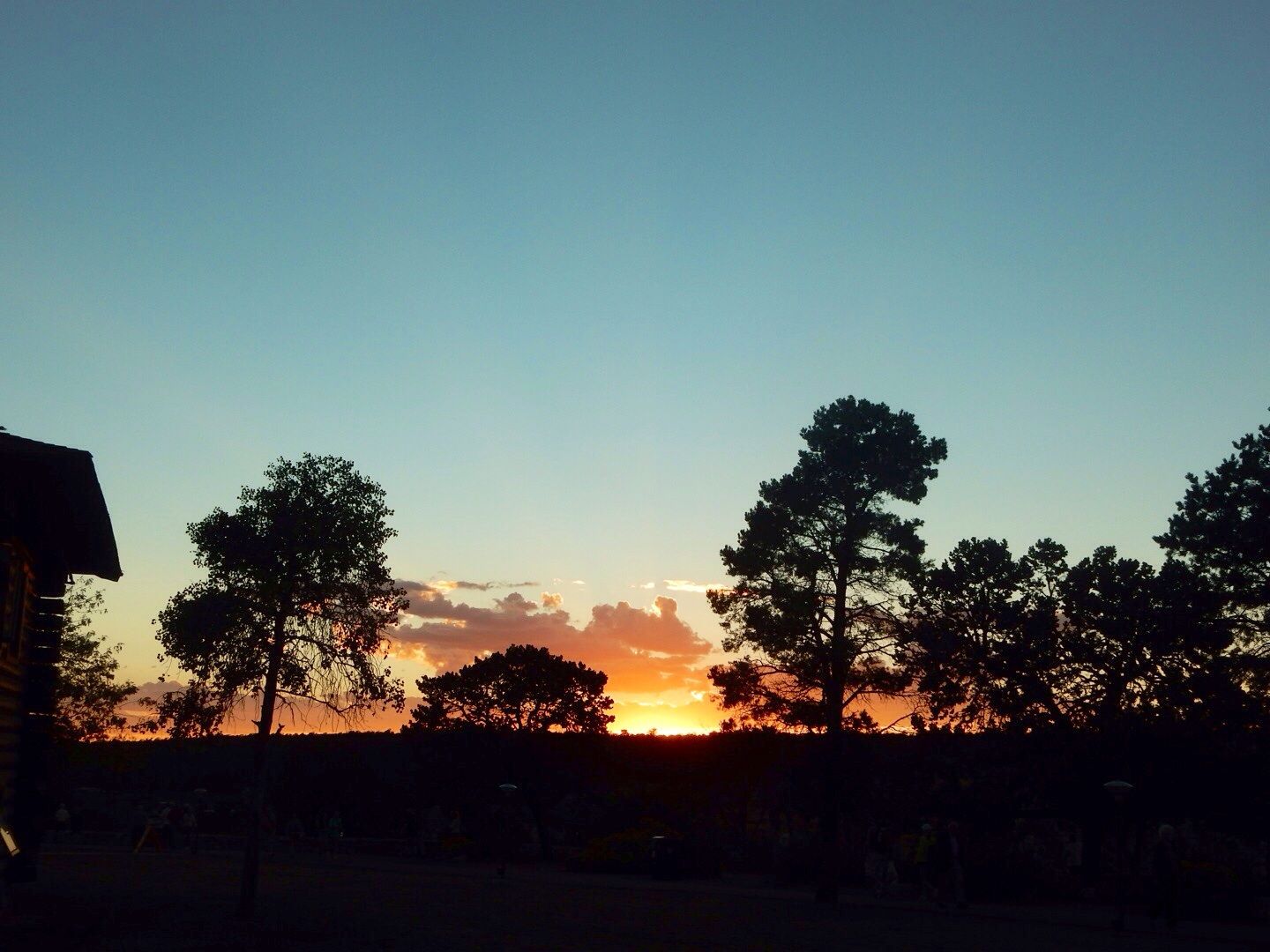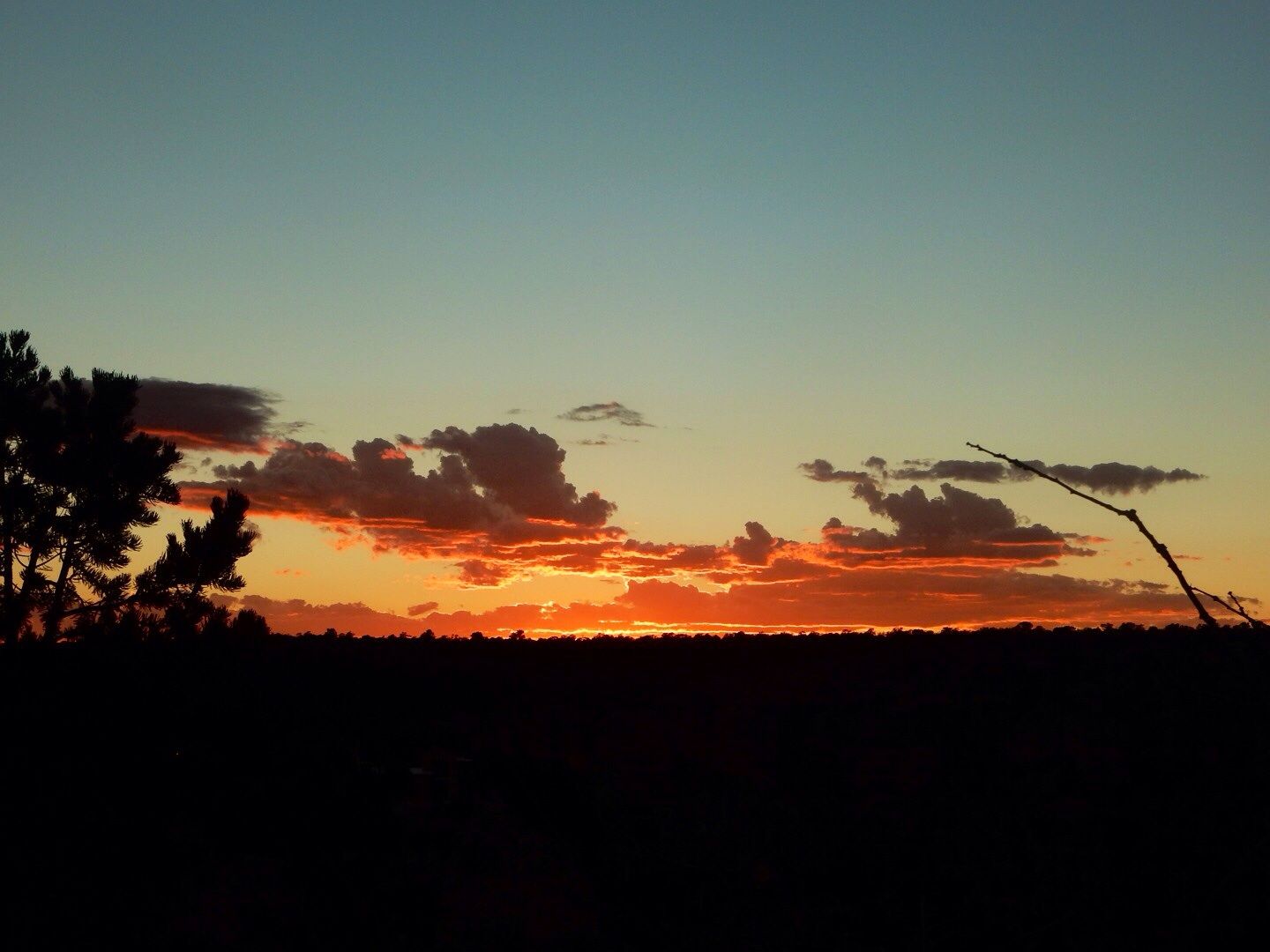 Our dinner was delicious: El Tovar House Salad, Sauteed Trout for me, Pork Tenderloin for John, and Creme Brulee for dessert.
Dinner plate!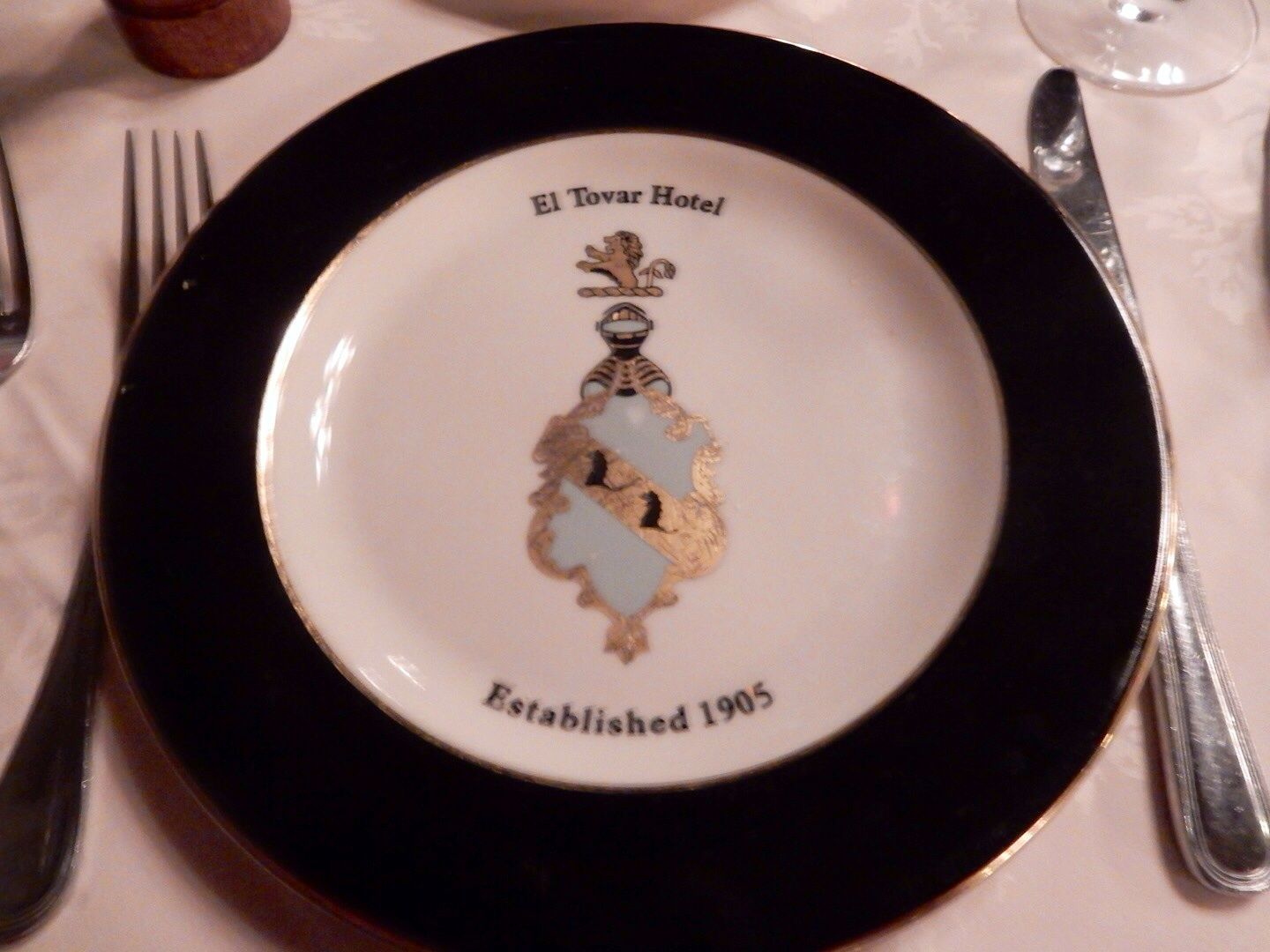 There is a fireplace at each end of the beautiful dining room.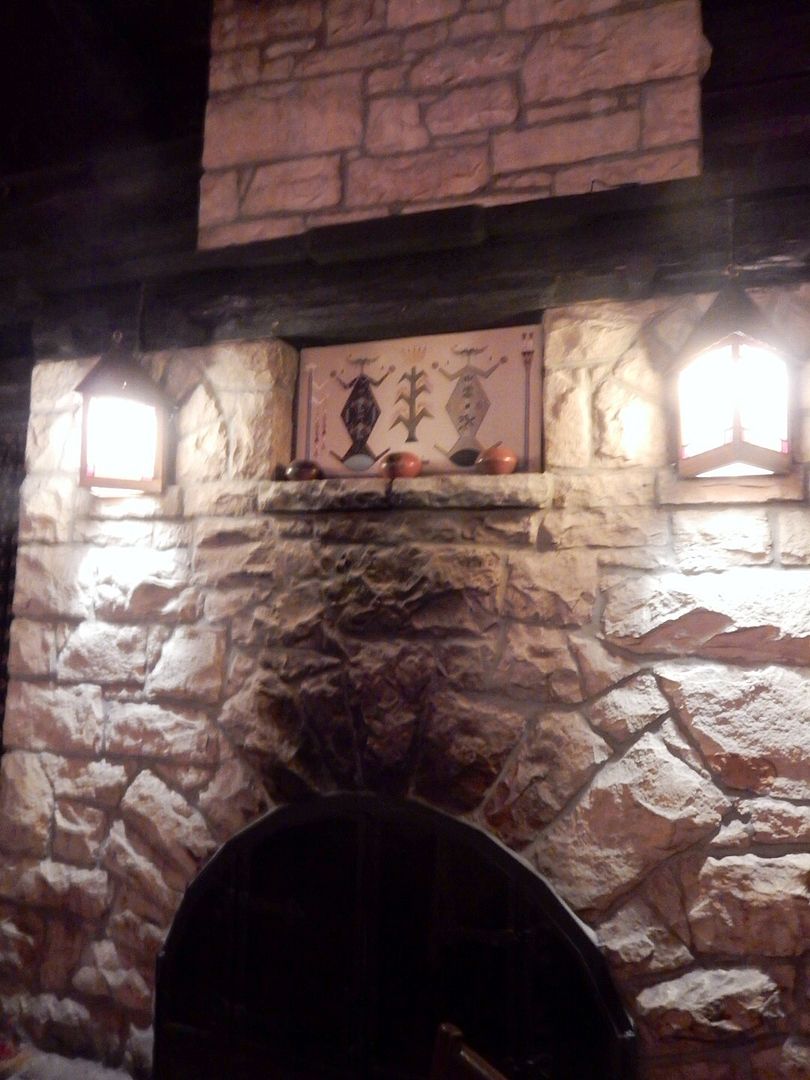 What a great way to end our two-week stay here. An unforgettable experience.
Dinner reservations, 5 to 10pm, 928-638-2631 x 6432. The lounge is open 11 am to 11 pm.