Today we took a road trip from our campground in Grand Canyon to see several National Monuments in the Flagstaff region, but our first stop was at a Scenic Overlook of the Little Colorado River Gorge.
We traveled east on Highway 64 through the national park towards Cameron, AZ, through the western portion of the Navajo Nation Reservation. There are two overlooks and are located about halfway between the park and Cameron.
As you probably surmised by the name, this gorge was created by erosion caused the Little Colorado River. The trail from the parking lot to the overlook is about .5 mile roundtrip. Dogs are permitted on the trail (because this is not a site that is managed by the National Park Service).
Desert terrain.
The painted desert can be seen (at a distance) in some of these photos. Below are views of the gorge.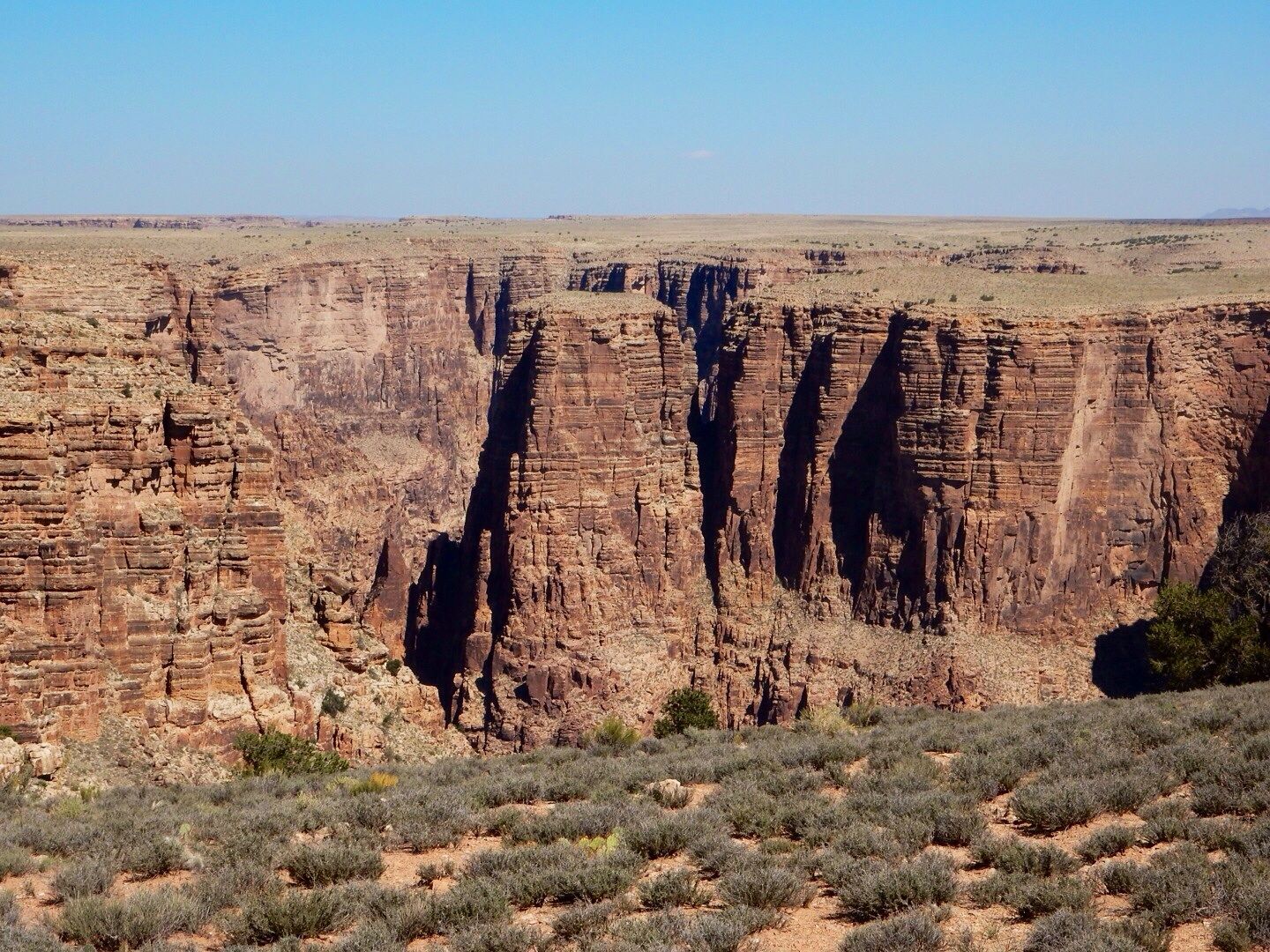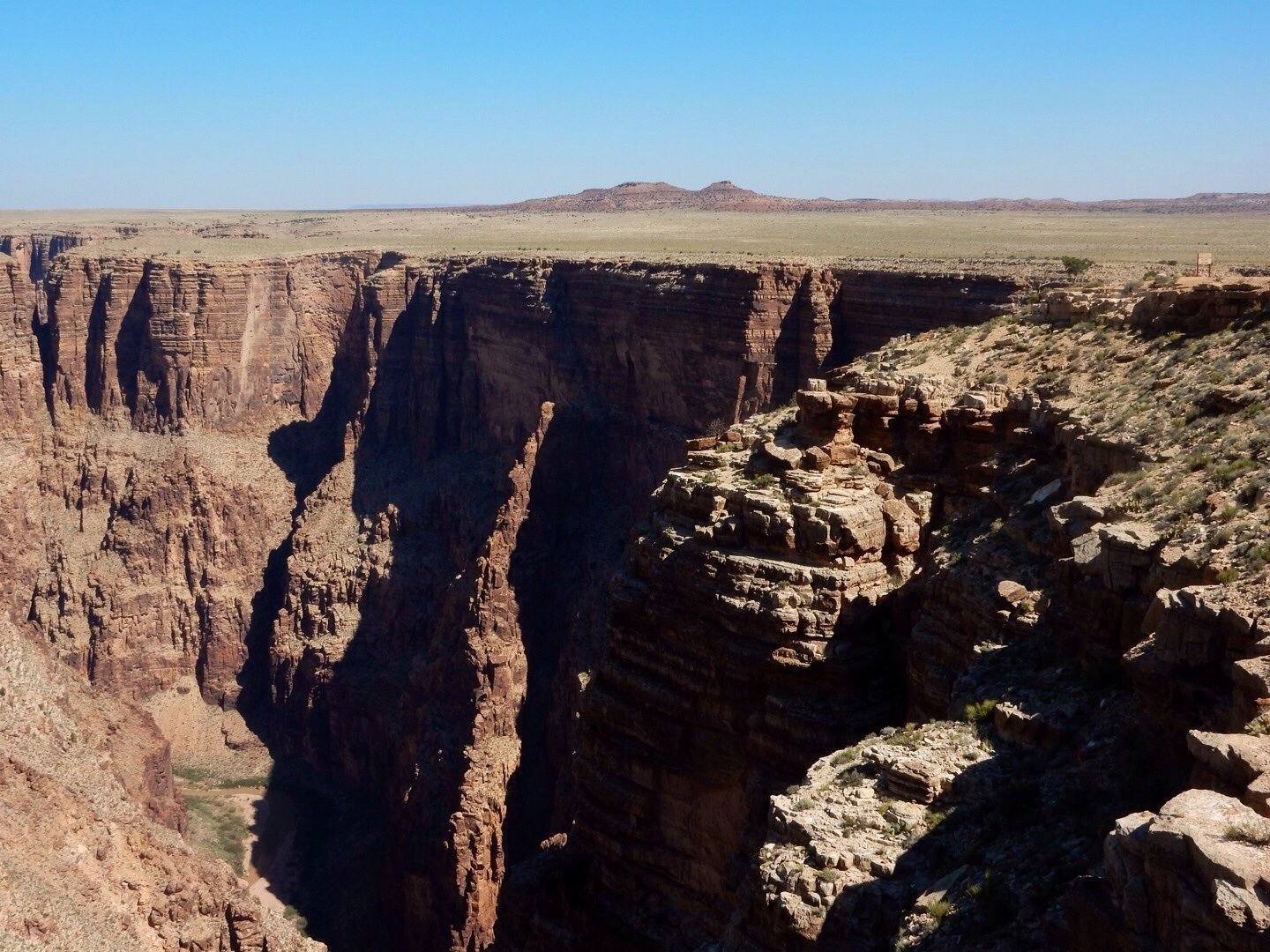 Can you see the Little Colorado River at the bottom of the canyon in this photo?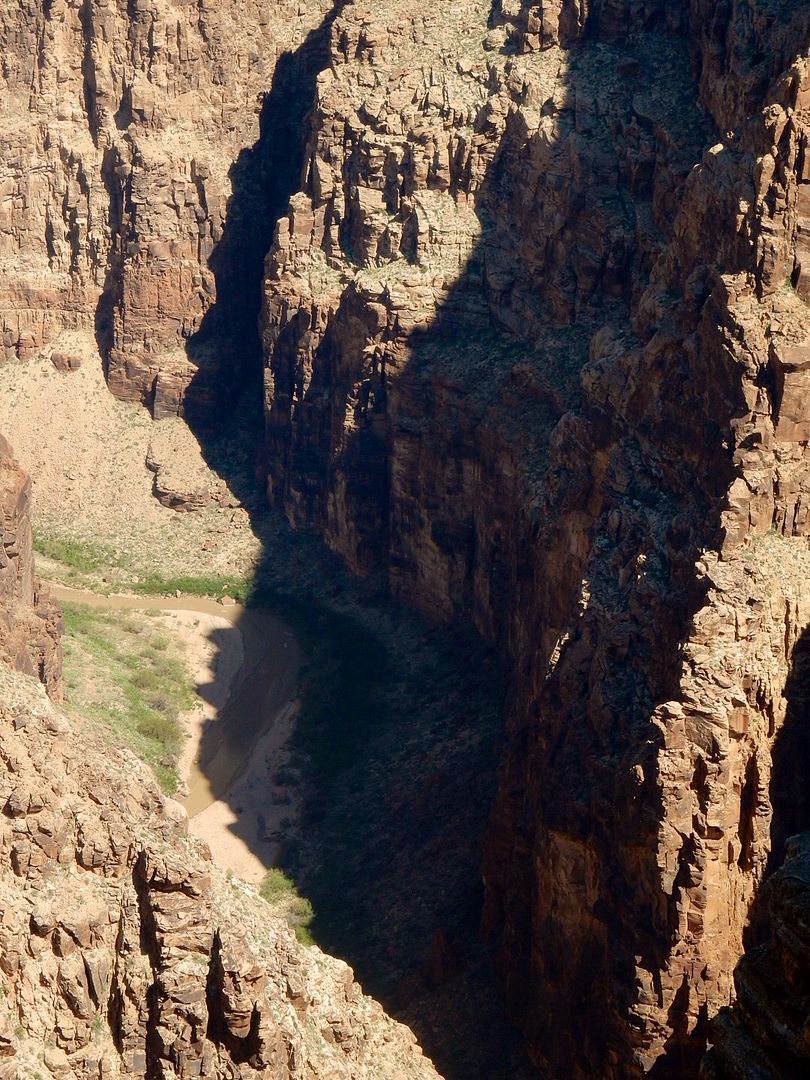 Several Navajo families have shops set up near the parking lot here, as well. We enjoyed talking with them and doing some shopping for Christmas gifts (if you can believe that). Goods for sale here are made by the Navajo and we found them to be less expensive than the items in other shops in the area (and authentic!)
There are many such shops along the highways within the Navajo Nation in this part of Arizona. We were glad we stopped here for both the views and the shops. Here's a photo of a Navajo Vietnam vet that we met here.