Rating: 3.5 on a scale of 5
Location
: This park is conveniently located to 1-24. It was only a short distance to the historic area of Paducah, which is exactly what we wanted.
Lot size: We had a pull-through, full-hook up, site with plenty of room to keep our tow dolly hooked up and to park the car.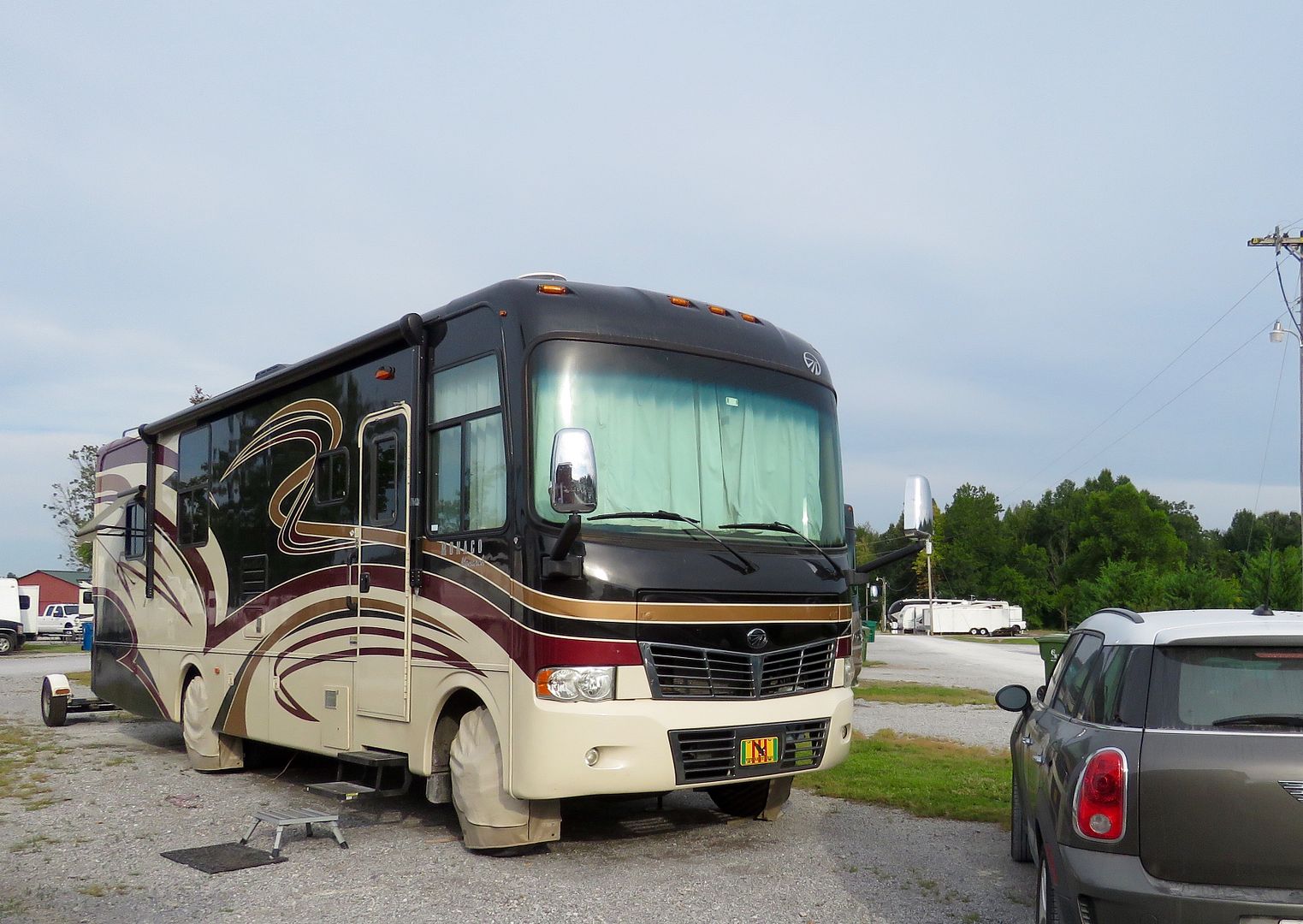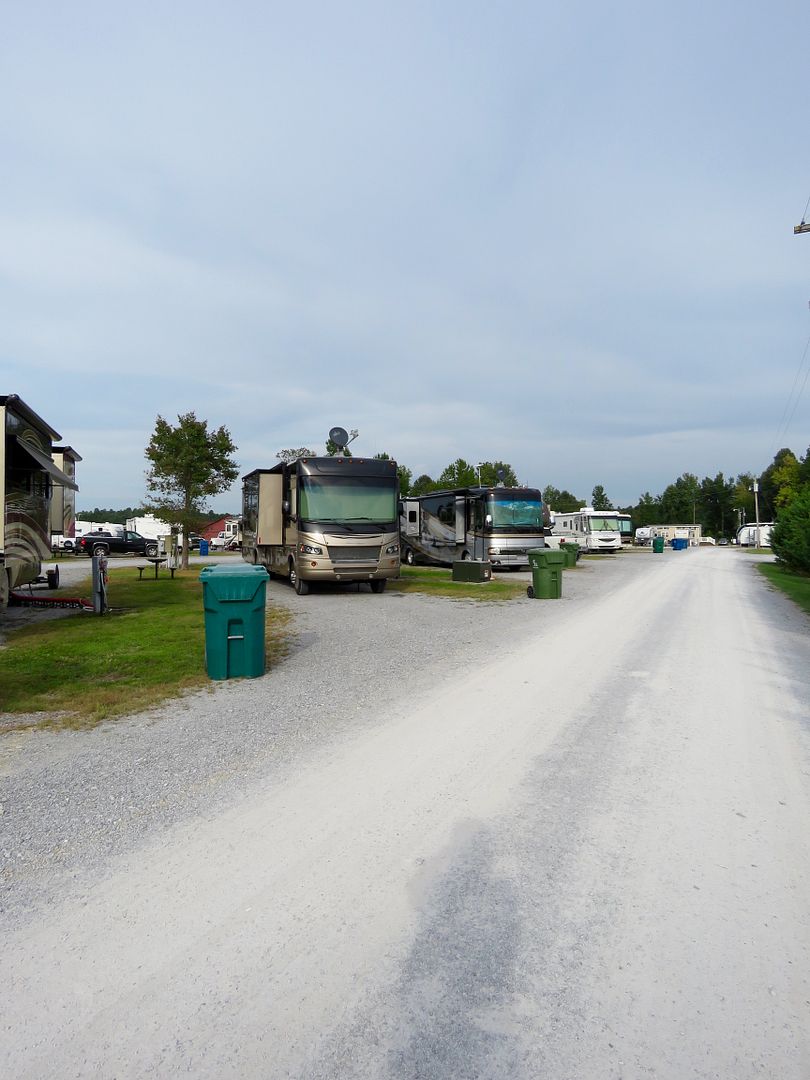 We saw this "tiny house" at the park!
Amenities: The park has wifi and cable TV for all guests. Wifi was fine in the morning, but slow in the evening. There is a communal area with shaded seating for the use of guests.
The laundry facilities have 5 washers (2 out of order) and 8 dryers (also 2 out of order), although the room is quite small. We did do our laundry here.
Propane is sold onsite.
There is a beautiful large, fenced in, off-leash dog park with a pavilion and rocking chairs. Our doggy, Sadie, loved it! A small lake can be seen from the dog park.
The nicest amenity here is the swimming pool. It was very nice (and refreshing in the terribly hot/humid weather) with a barbecue area and lots of shaded seating.
Cost: $199/week with Good Sam Discount
Management: The people in the office were very nice. We were escorted to our site which is always convenient. Supplies, ice, and wood are sold at the office. There is also a nice, shaded area with tables/chairs in front of the office.
General Comments: Most of the park is gravel except for the dog park and area near the lake and there are no shaded lots. There are many year-round residents here with some sites that are not well-maintained. Also, right next to the park is a large auto auction business where there are lots of wrecked cars in the back lot. For us, though, the price and location worked out well.