We returned to the
Wind
Canyon
Trail
in Theodore Roosevelt National Park (South Unit) for
sunset
. The
colors
at this time of day on the surrounding terrain was very beautiful.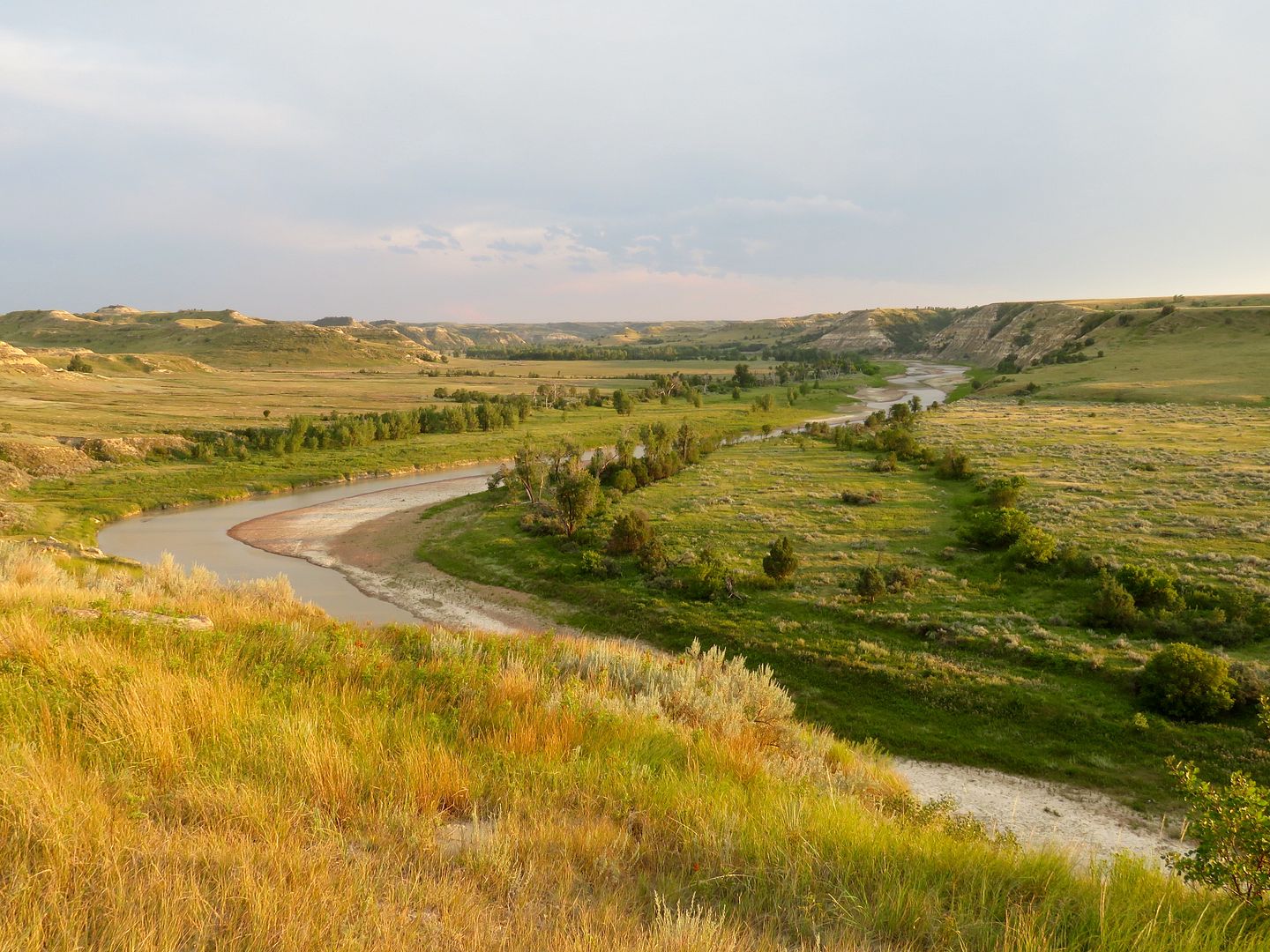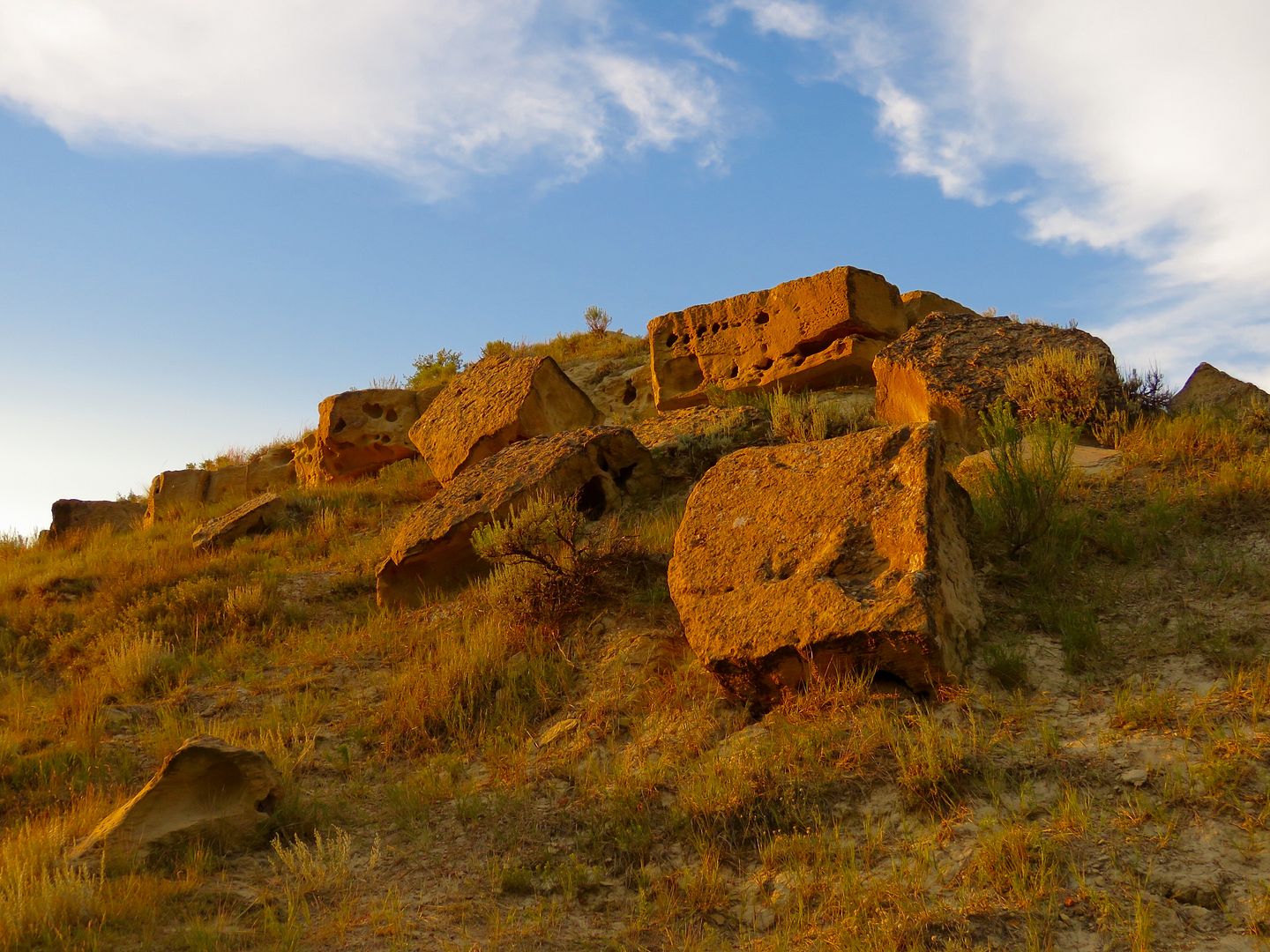 On the plain in the distance we spotted these wild horses.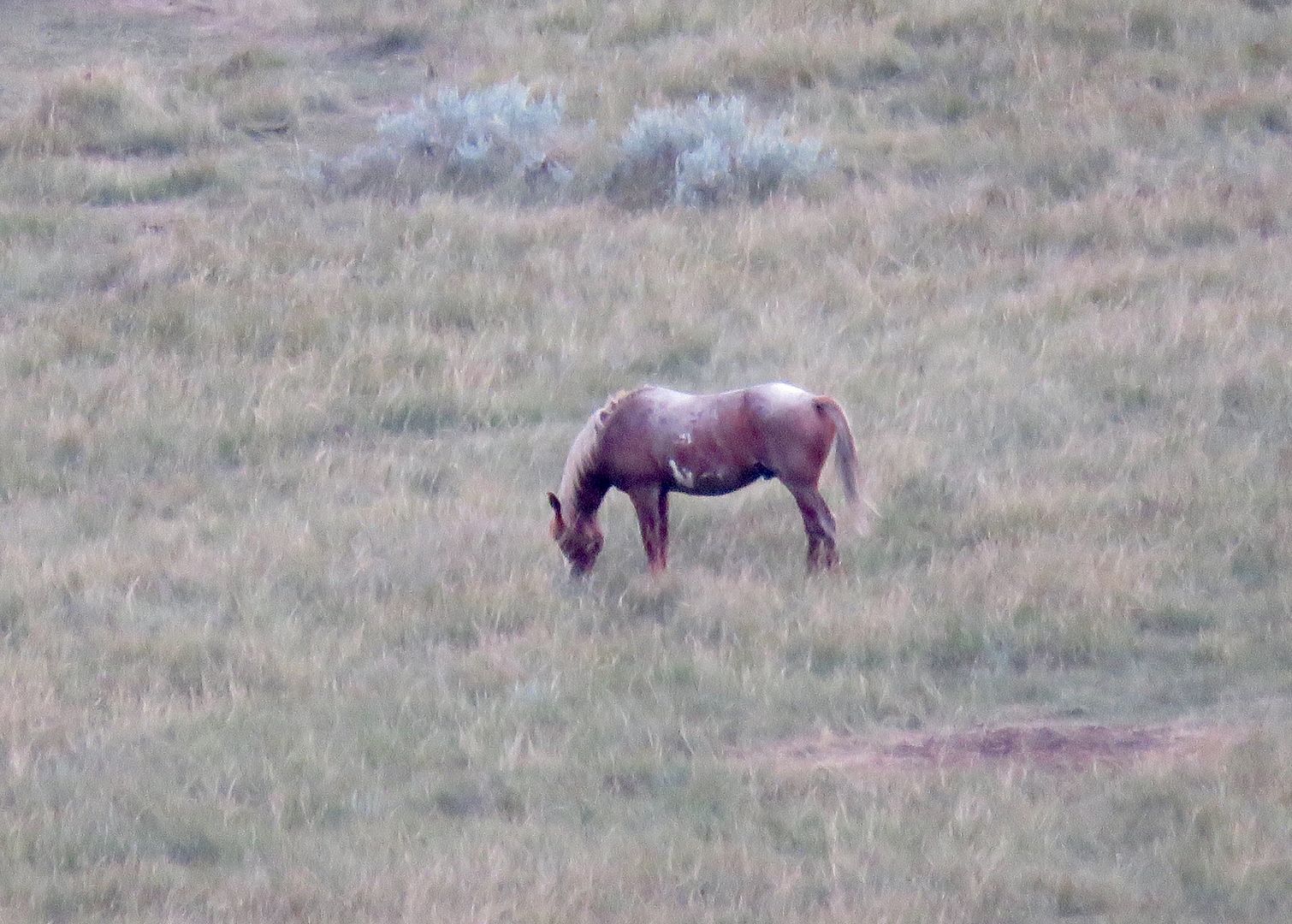 Although it was cloudy along the horizon, we still enjoyed the colors of the sunset.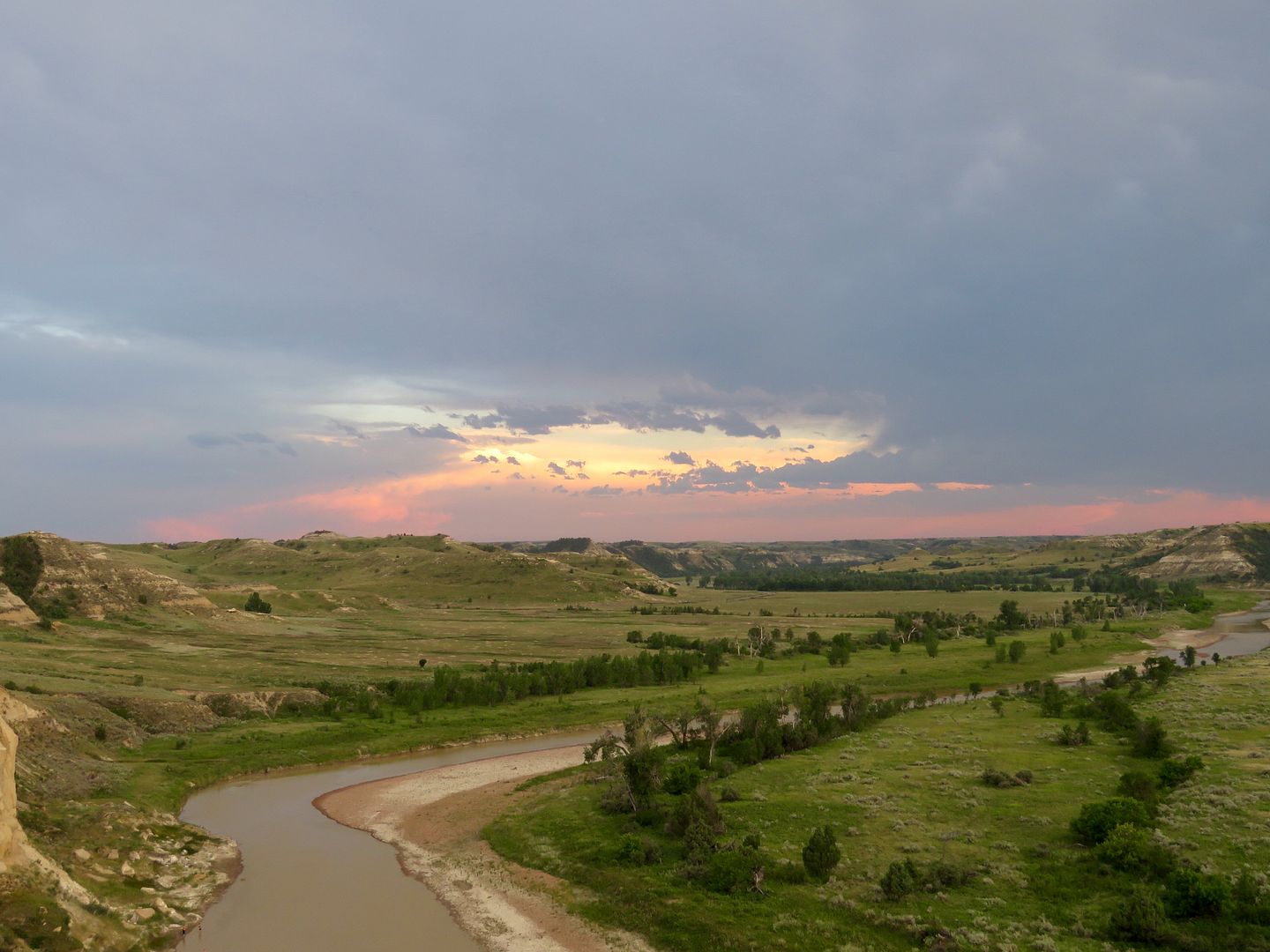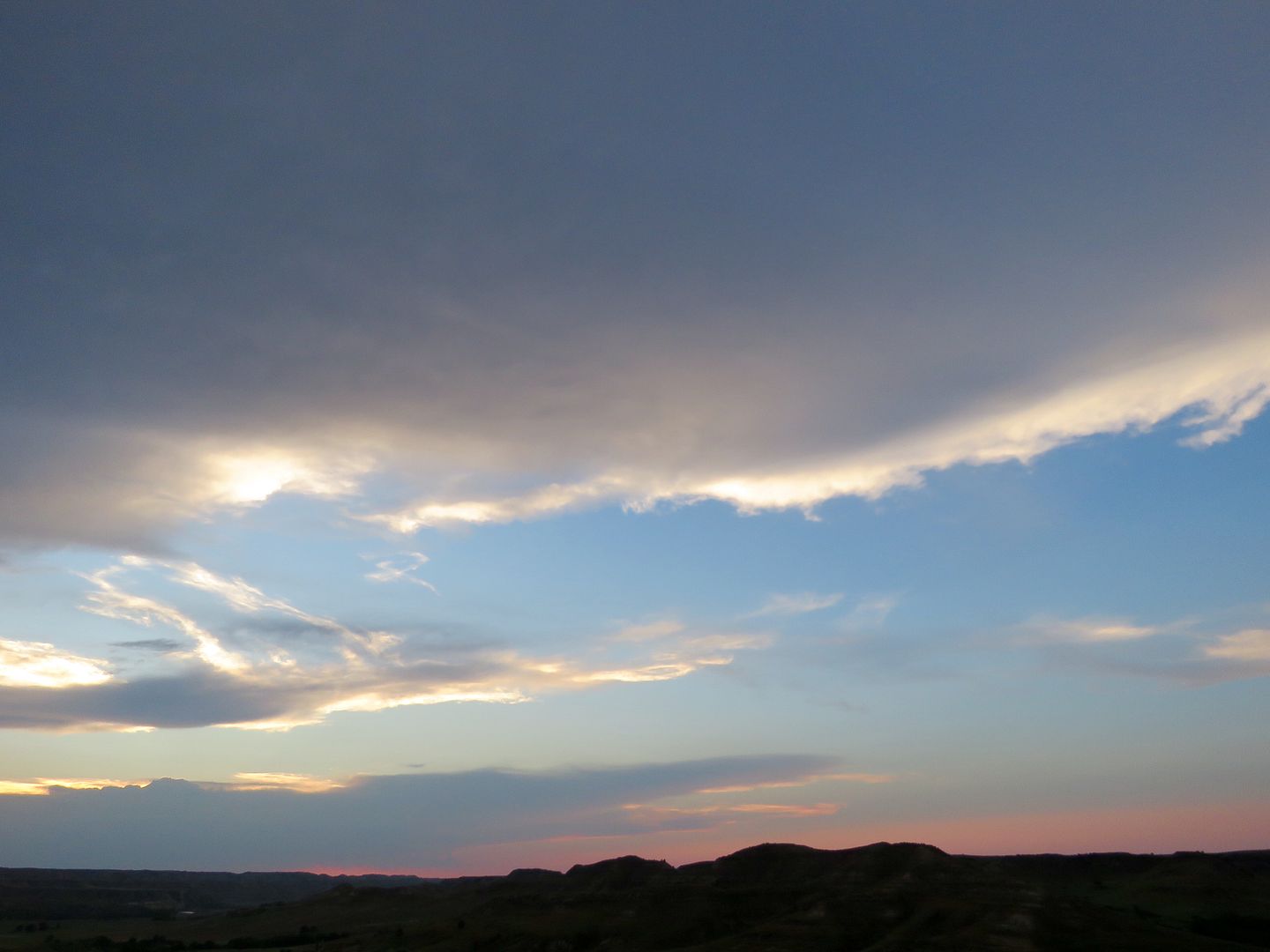 As we were preparing to leave, we saw these three bison cows and their calves running across the plain. They would stop every once in a while for the babies to nurse, and then take off at a run again. This is one of the things we find so very special about our National Parks.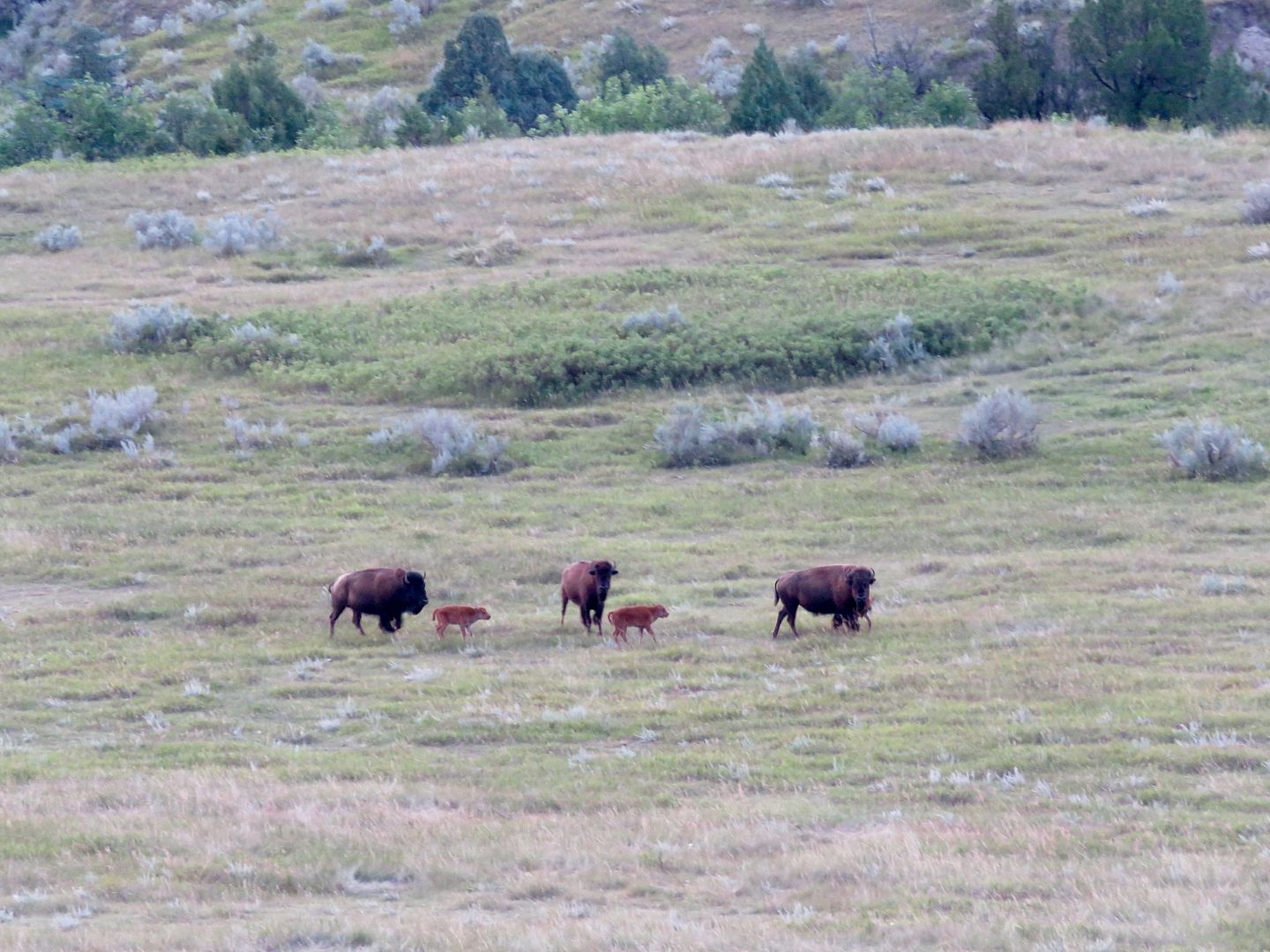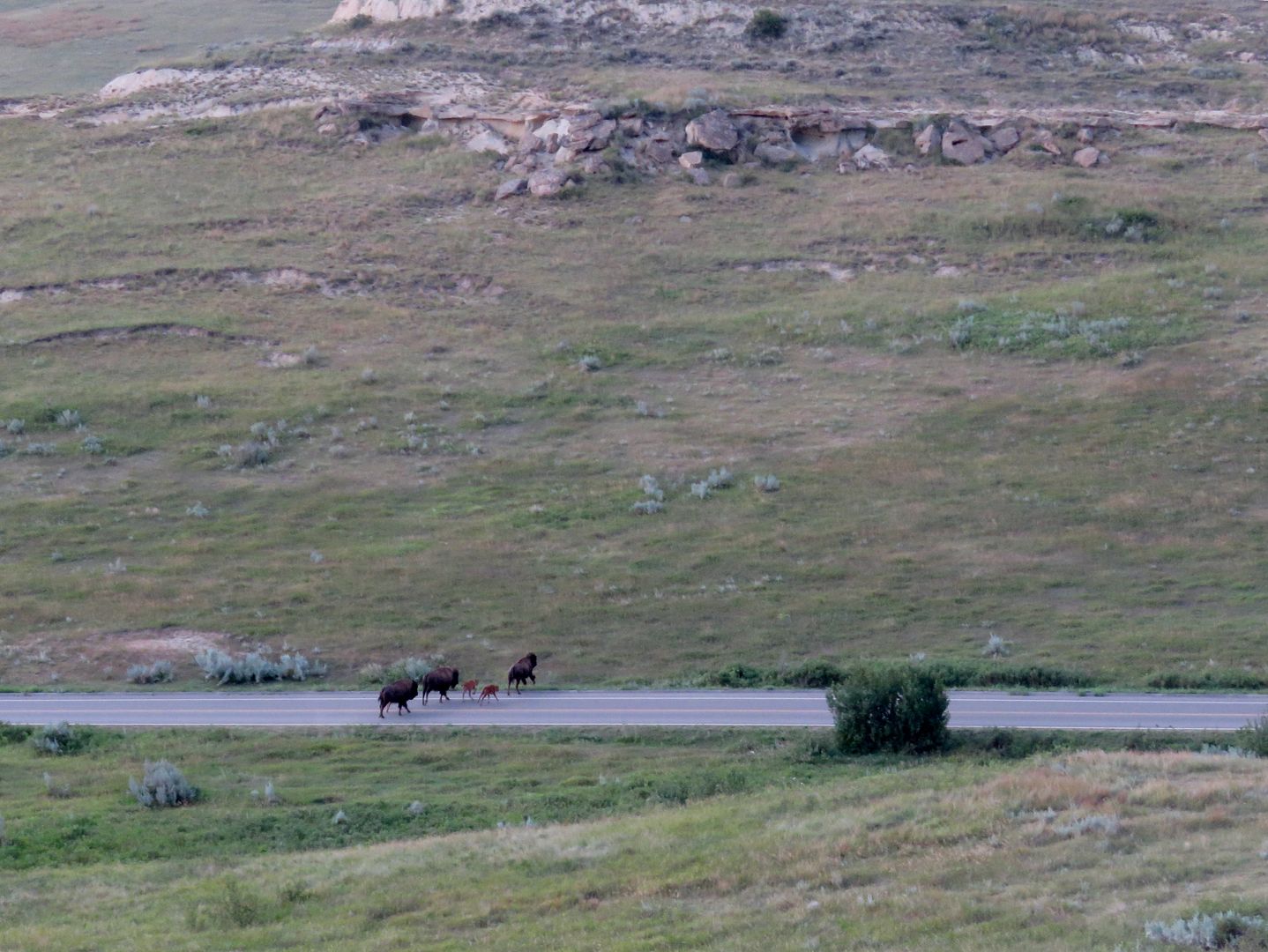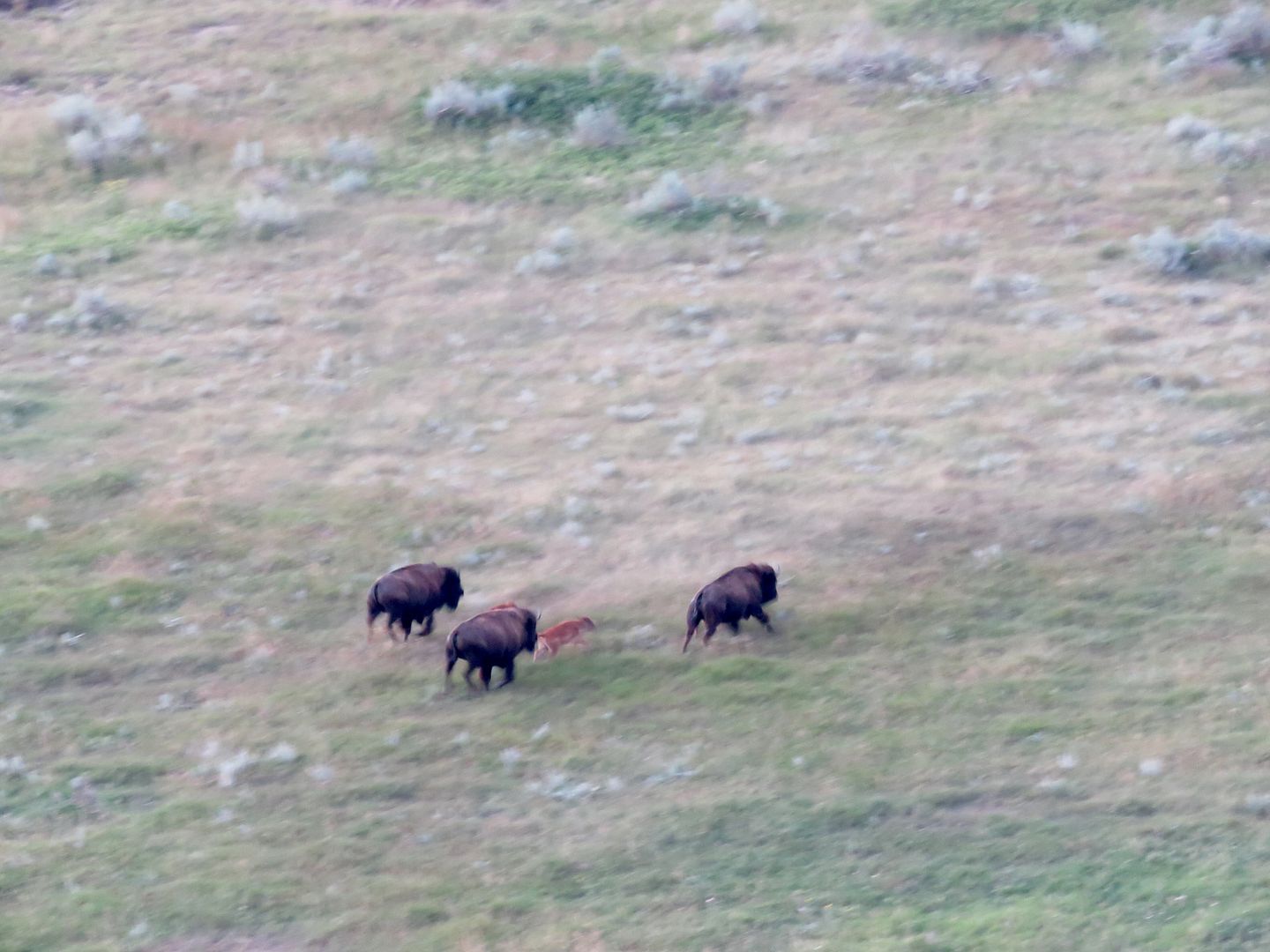 Awesome!