Rating: 4 on a scale of 5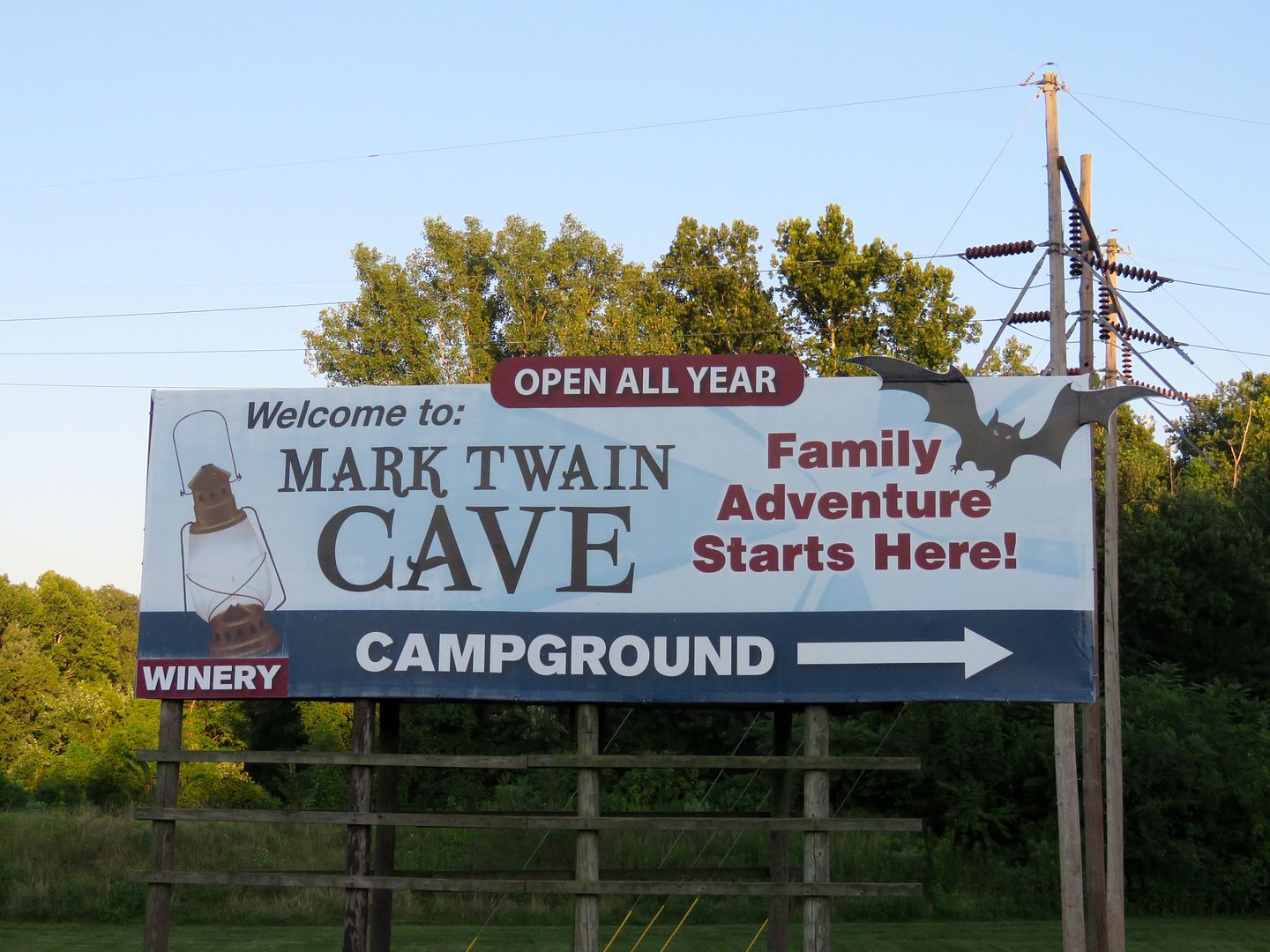 Location
: The Mark Twain Cave Complex (where the campground is located) has lots of things to do and is a great destination in and of itself. In addition to tours of the Mark Twain Cave, you can see Cameron Cave, visit the Cave Hollow Winery, eat at the Mark Twain Restaurant, or participate in fun family activities at Sticks, Stones & Bones. Other Mark Twain attractions in the Hannibal historic district are only a few miles down the road. The Bear Creek Rendezvous (a gathering of Native American and pioneer-related activities/vendors) was held the weekend we were there. It was great to be able to walk to the area where it was held. The trolley that stops at the Mark Twain attractions in the area also makes a stop here, so those in RVs without cars can easily see the sites in the area.
Lot size: We had a very nice full-hookup, back-in site, that was on the perimeter of the campground with nice shade trees. Our site was nice and wide with plenty of room for our motor coach, tow dolly and car. Picnic tables and fire rings are at each site as well. Some of the pull through sites have no shade, so we were very happy with back in site (#21) here. There are also lots of tent sites at the campground.
Amenities: The wifi here was relatively fast (especially on weekdays when there are fewer people in the campground). There is no cable TV but we were able to pick up air channels. In the same building as the bathrooms, the laundry room is very small with just two washers and dryers.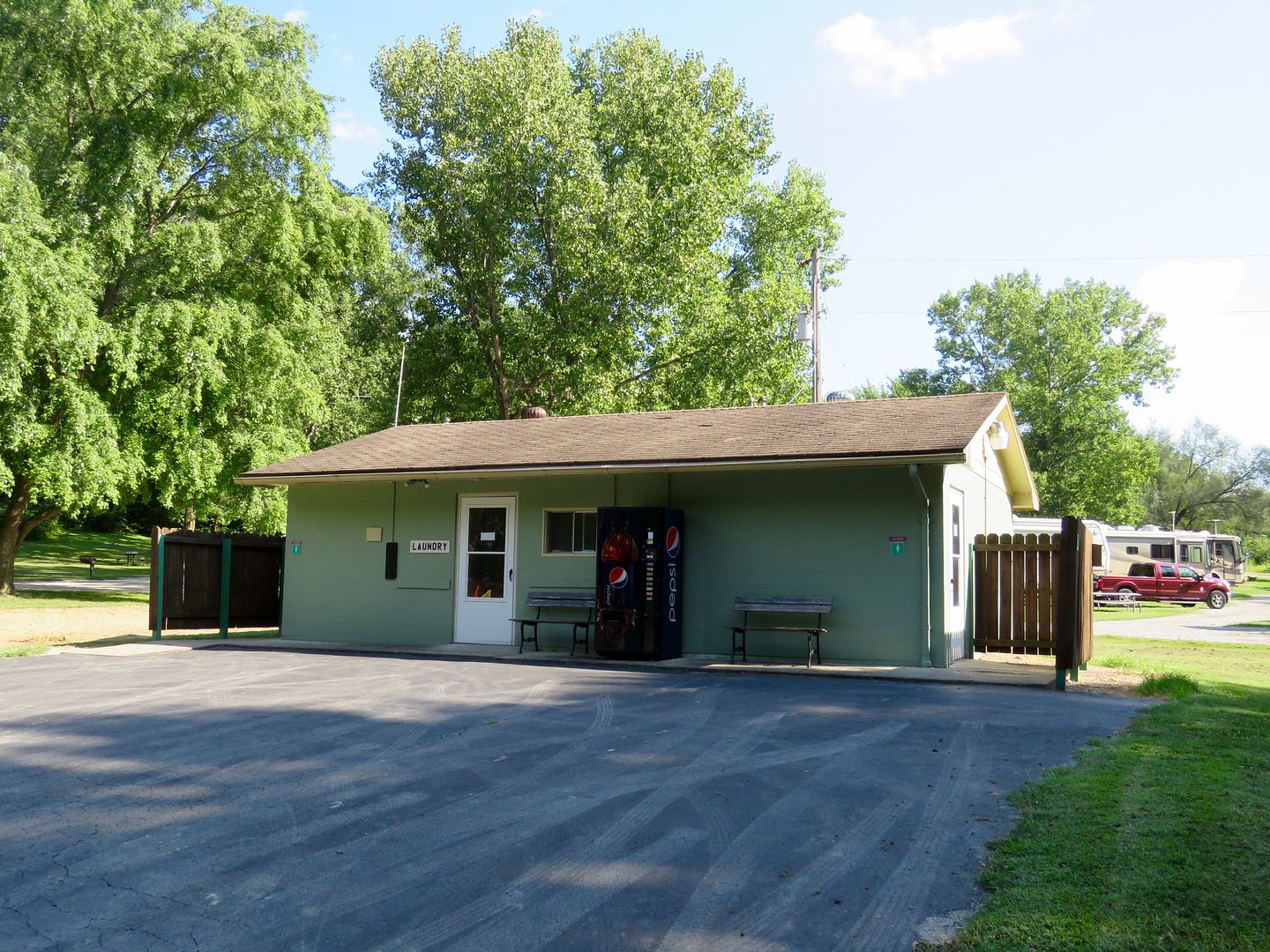 The large Tom Sawyer Pavilion (with electricity) is available for group activities.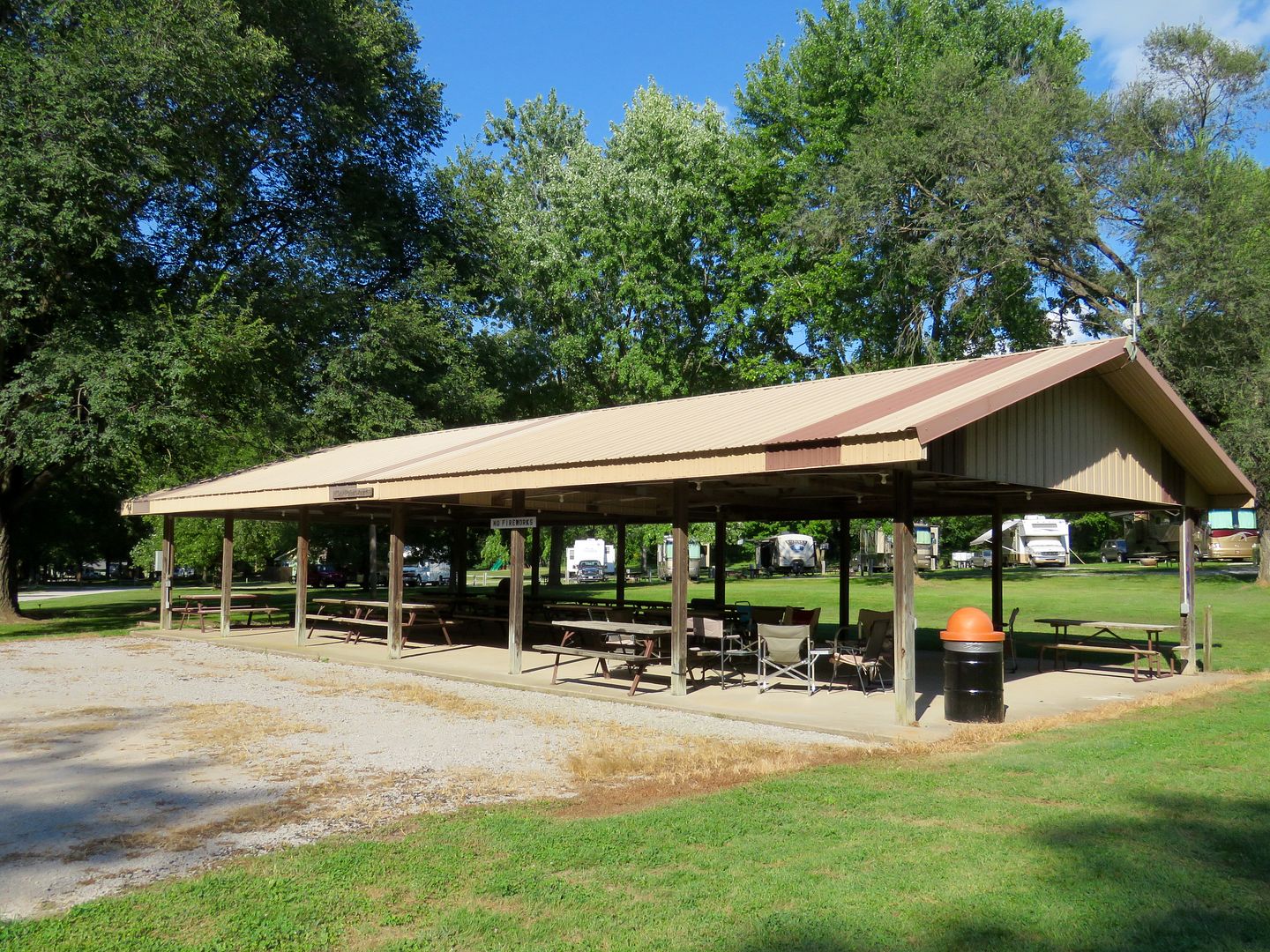 There is a nice playground, basketball hoop on gravel, and horseshoe pits.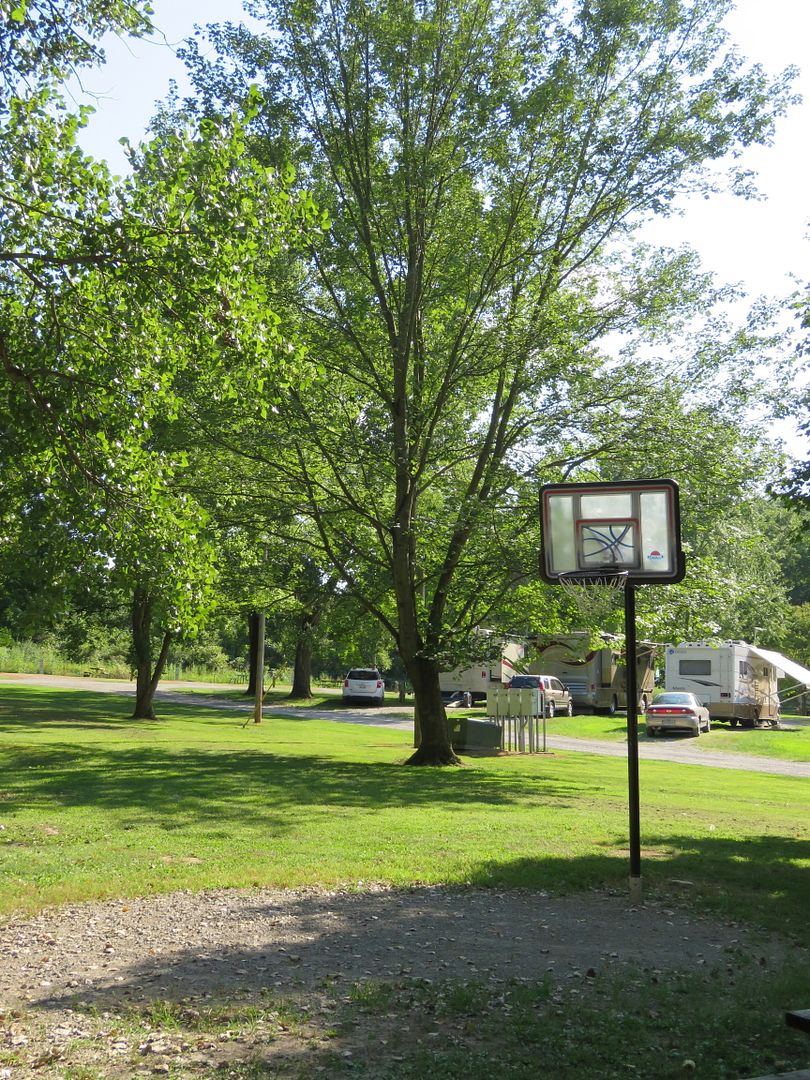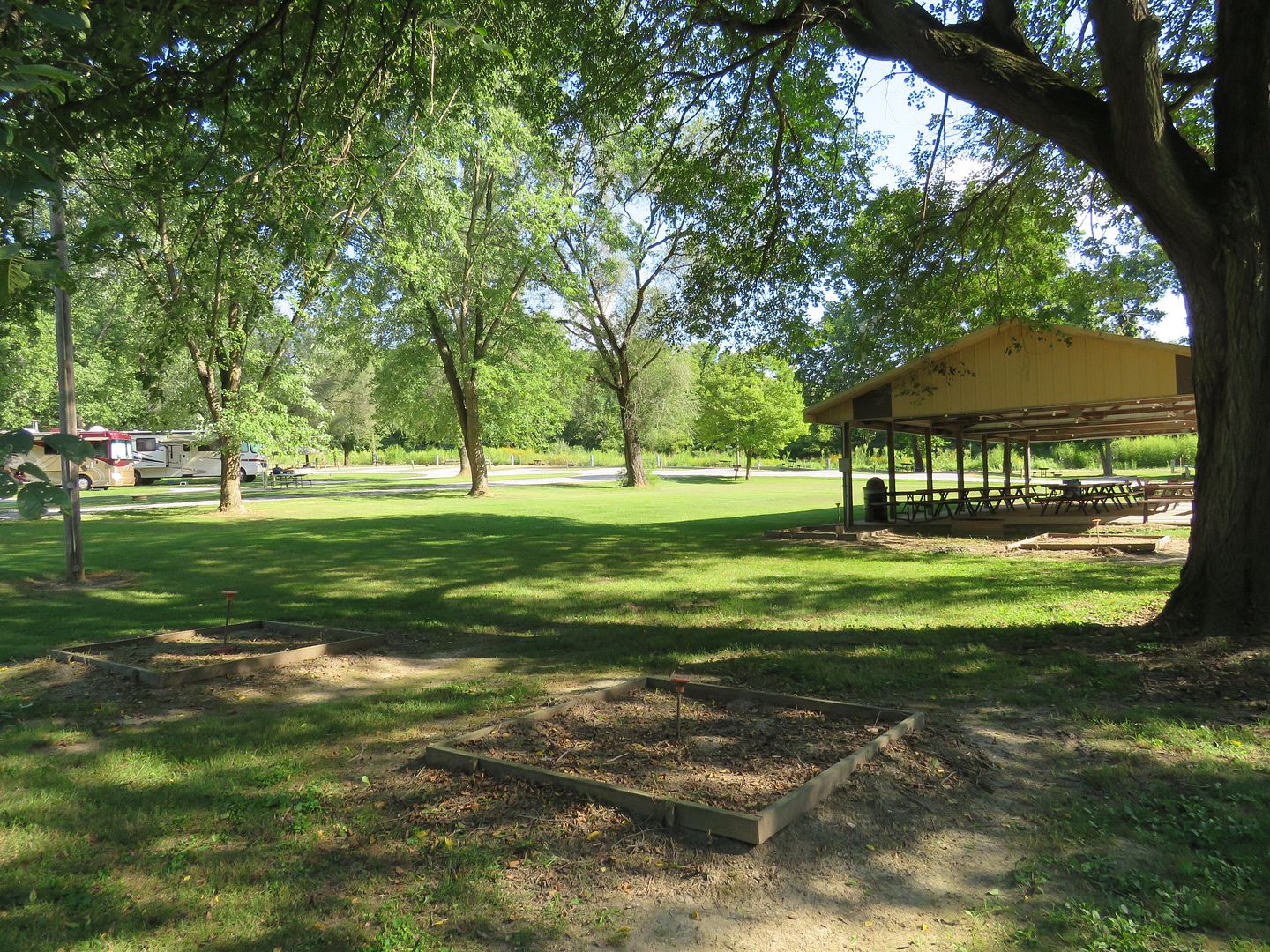 Cost: $209/week rate
Management: All of the folks here are very nice. Our check was quick and uneventful (just the way I like it). Firewood and ice are sold in the office along with a few other camping or souvenir items.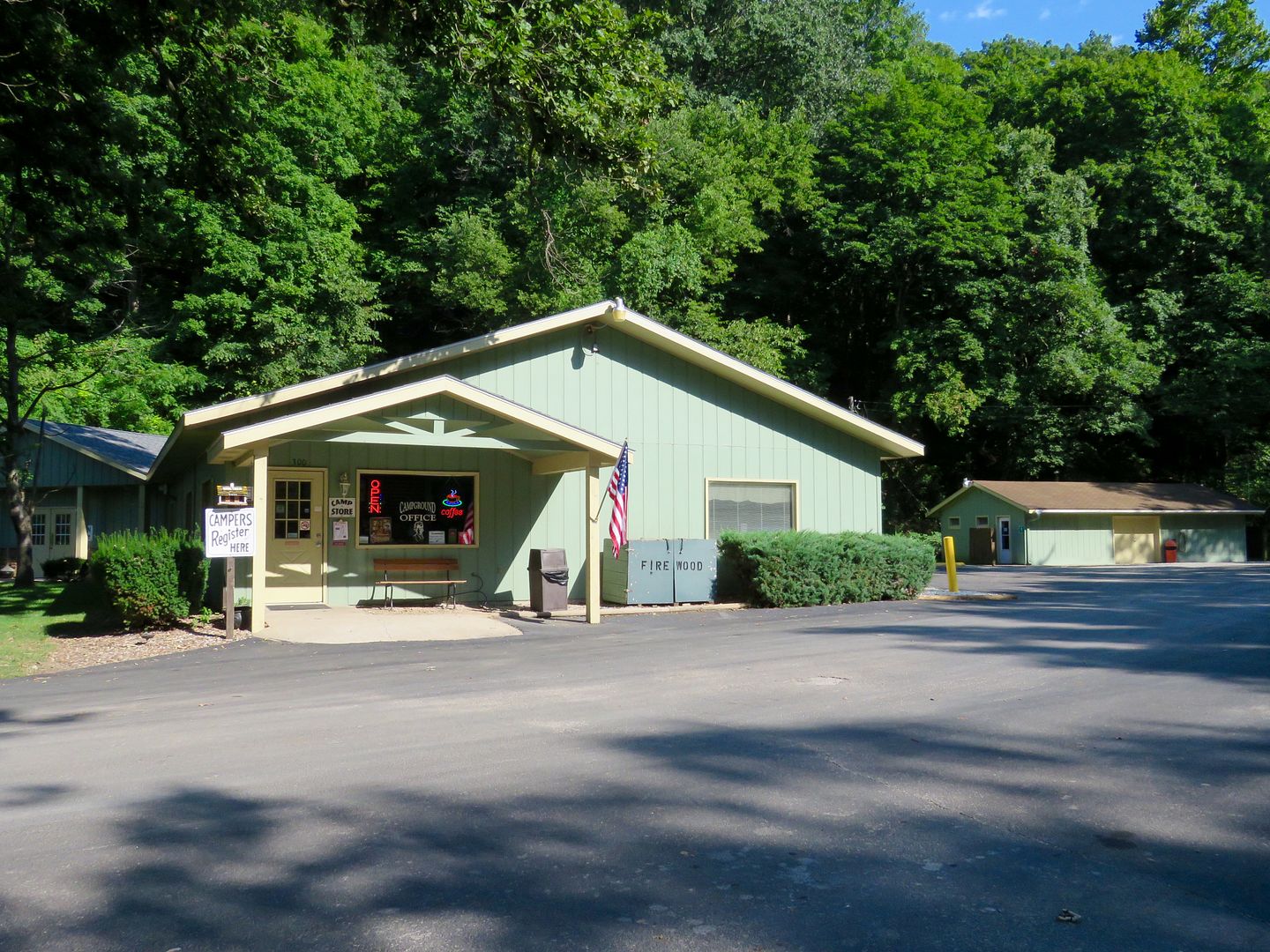 General Comments: We really enjoyed our stay here. There's lots to do and see in Hannibal and it was nice to be able to walk to a couple of things right here near the campground. Also, we met several lovely families that were also staying here. Overall, a very pleasant stay. Thanks to our friends, Ed and Marilyn Dray, for recommending this place. It worked out very well for us. We would definitely stay here again if we are ever in this part of the country.