Rating
:
3
.
5
on
a
scale
of
5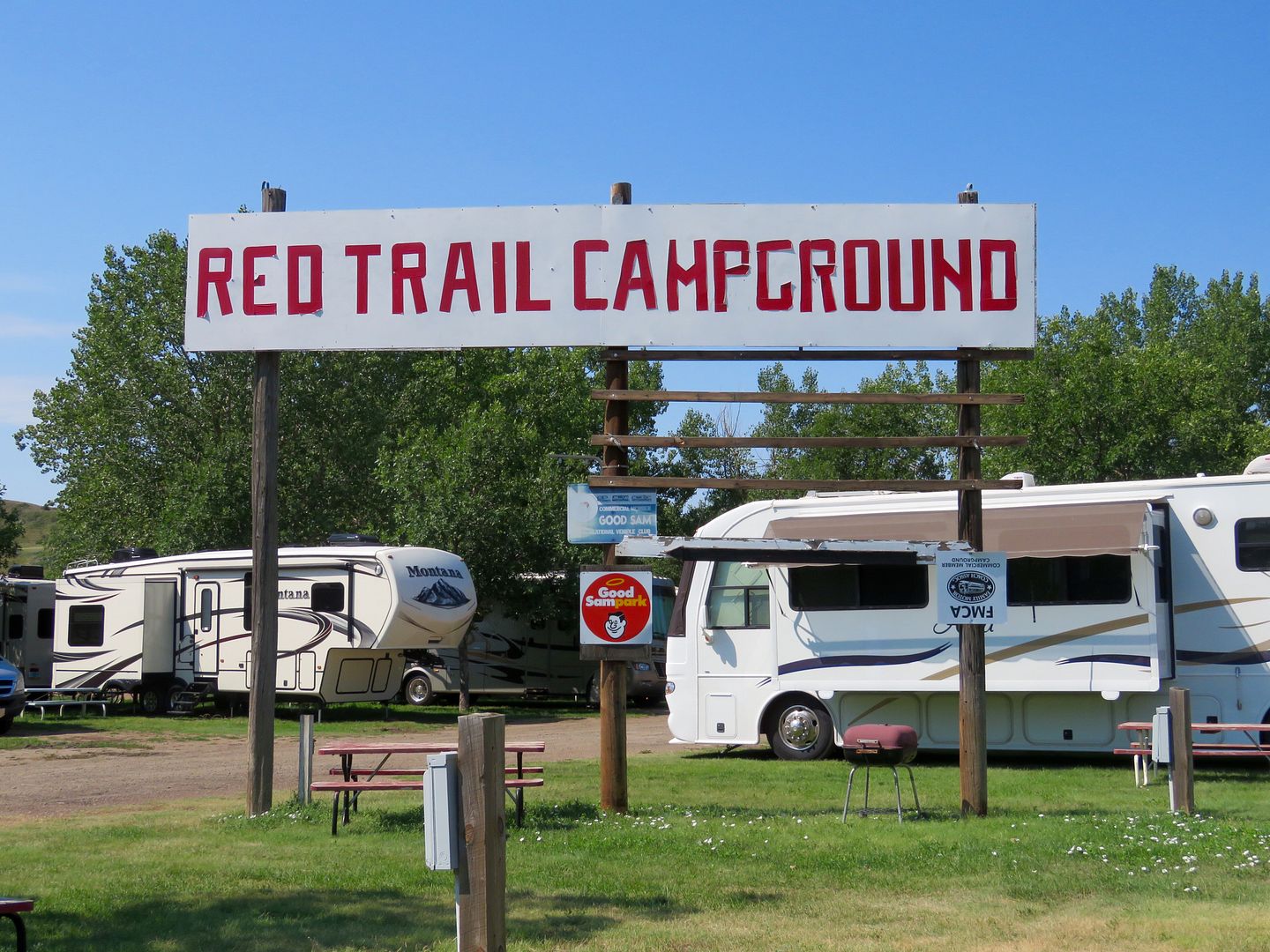 Location: This is the perfect location to visit the South Unit of Theodore Roosevelt National Park as the entrance is only about a mile away. We also travelled to the North Unit (about 1.25-hour drive) and the Knife River Indian Villages National Historic Site (1-hour drive) from here. You can even walk to the lovely, historic town of Medora from the campground. There is one other campground in town and the Cottonwood Campground in the national park (no hook ups), so there are not many RV parks in this park of the country.
Lot
Size
: We had a good sized back-in site (site Q) with full hook ups that was against a hill. We had plenty of room for our tow dolly and car. The one issue was that when it rained, it was quite muddy (but it only rained two nights when we were there).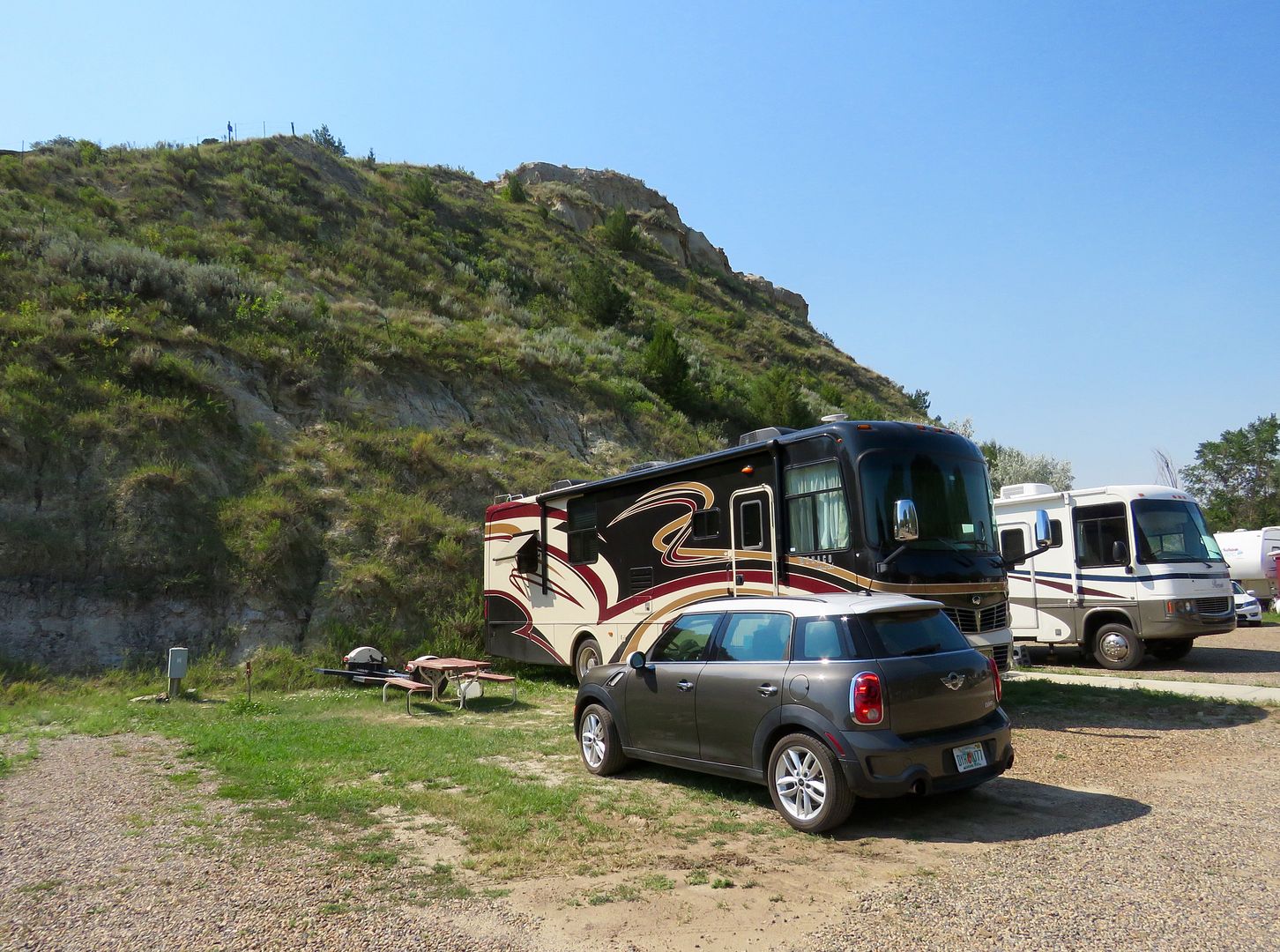 Amenities: Cable is an extra $2/night (which we paid) but wifi (decent speed) is free. The office has souvenirs, some groceries, and RV/camping supplies. The laundry room was a bit small, but had 4 washers and 4 dryers that accommodated our needs. There is also a nice playground for kids. There are both RV and tent sites available here.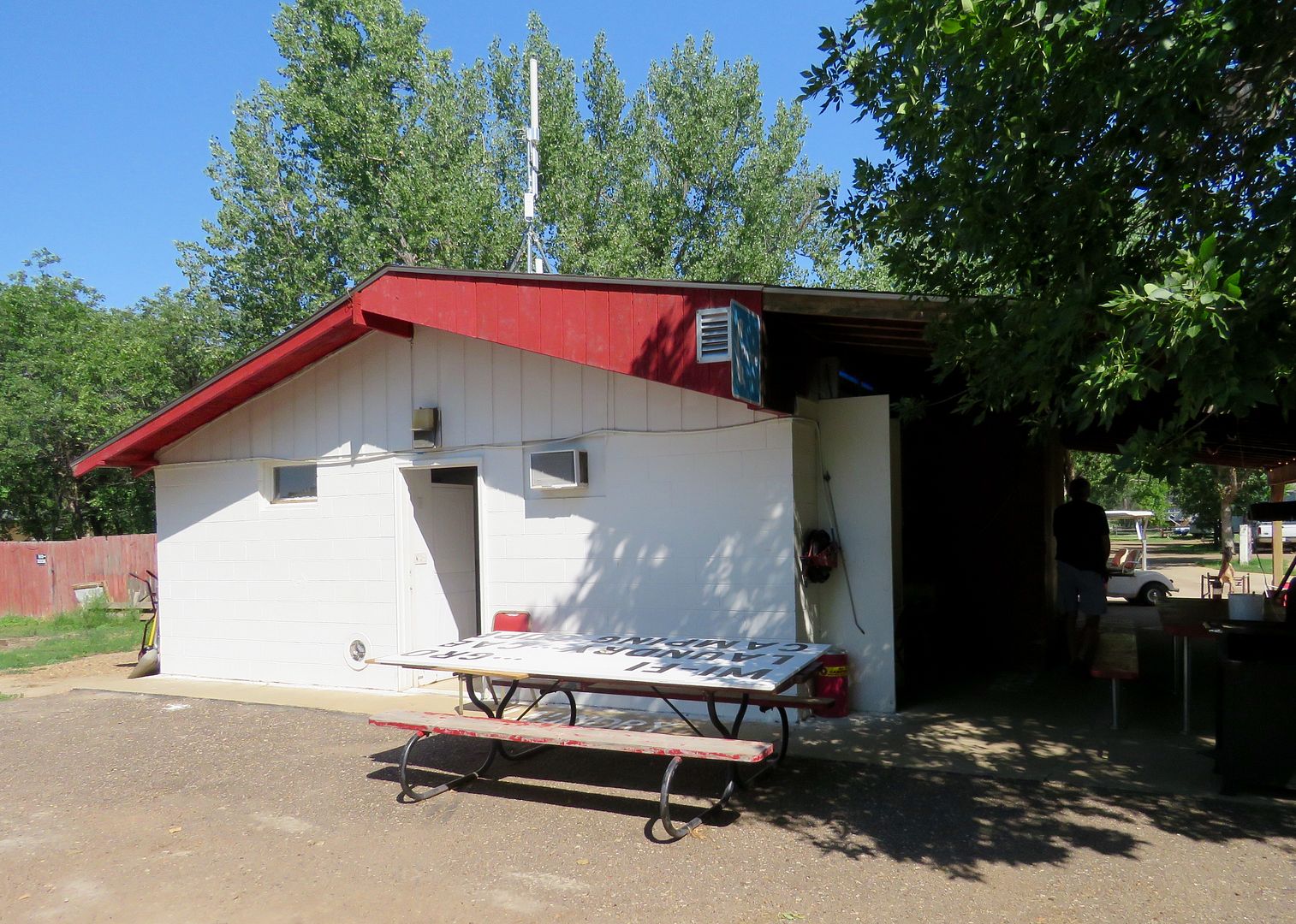 Cost: $209 for one week (including $14 for cable) and $33.50 for the extra night (including $2 for cable).
Management
: This park is owned and managed by a couple with 3 kids. They were fantastic! The office is open
from 9 am to 11 pm
during the summer season. We called when we were on the road and they were able to accommodate our arrival a day earlier than our reservation. We arrived after
9 pm
and it was great to have someone lead us to our site and help John when he backed into our site. We subsequently decided to stay an extra night, and we were able to stay in our same site. We very much appreciated their flexibility in accommodating our needs.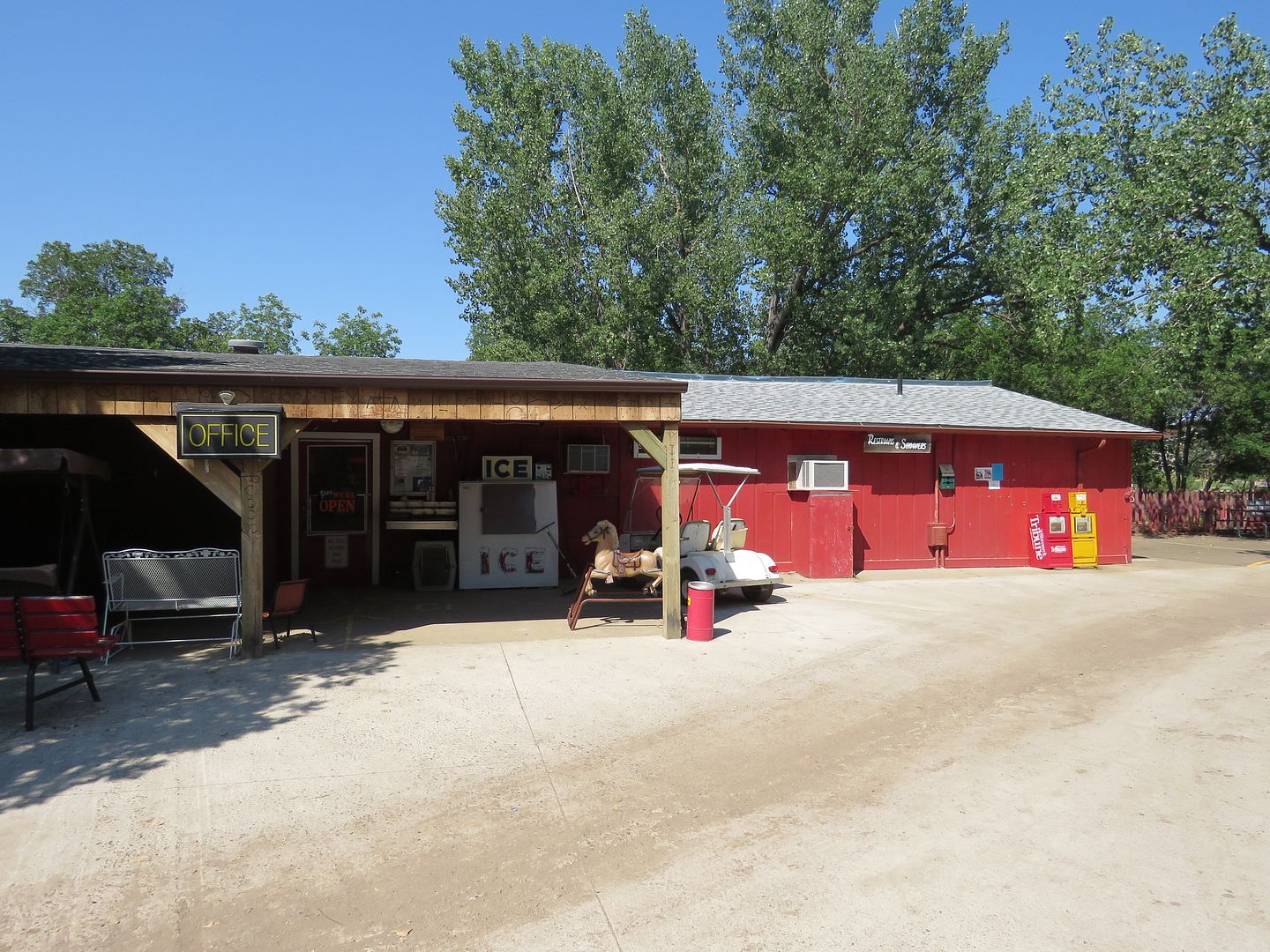 General Comments: We would stay here again as the folks that run this place are great and the location is perfect.