Falls Park is a public, 123-acre, urban park that feature the Falls of the Big Sioux River.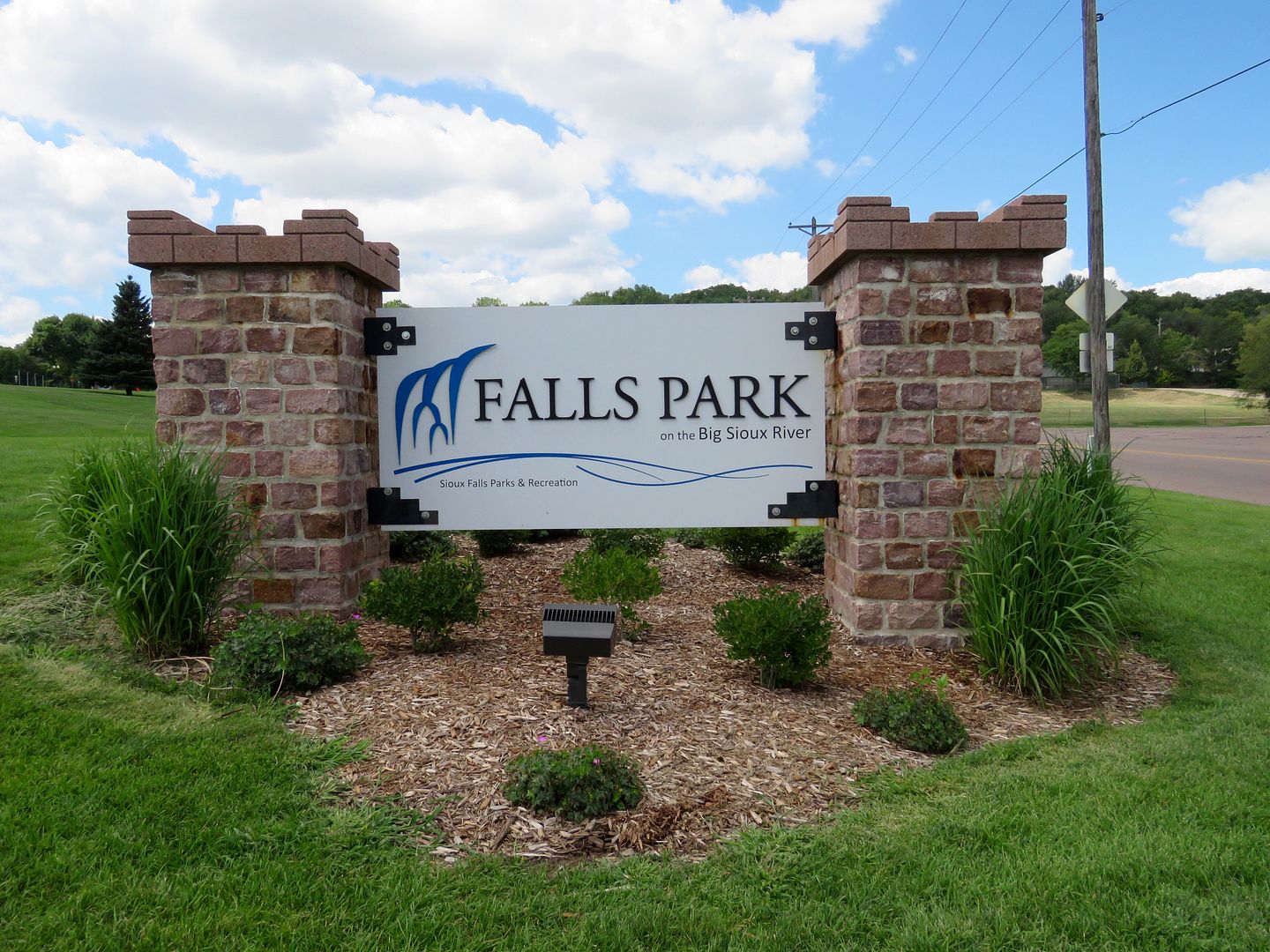 The Falls have been central to the region for centuries beginning with Native Americans through current times. The area was the center for industry and recreation since the founding of Sioux Falls in 1856. The park has a Visitor Center and Observation Tower (four stories), picnic areas/shelters, bike trail, historic displays, sculptures, and a restaurant.
Our first stop was at the Visitor Center where we picked up some information about the city of Sioux Falls and the surrounding area. There is an elevator or steps to the observation deck. As you can imagine, there are great views of the park and surrounding area from there.
Of course, our doggy, Sadie, was not allowed in the tower, so she and John waited for me near the falls. Also shown is the Falls Overlook Cafe that is located in the old Sioux Falls Light and Power Company hydroelectric plant (built in 1908).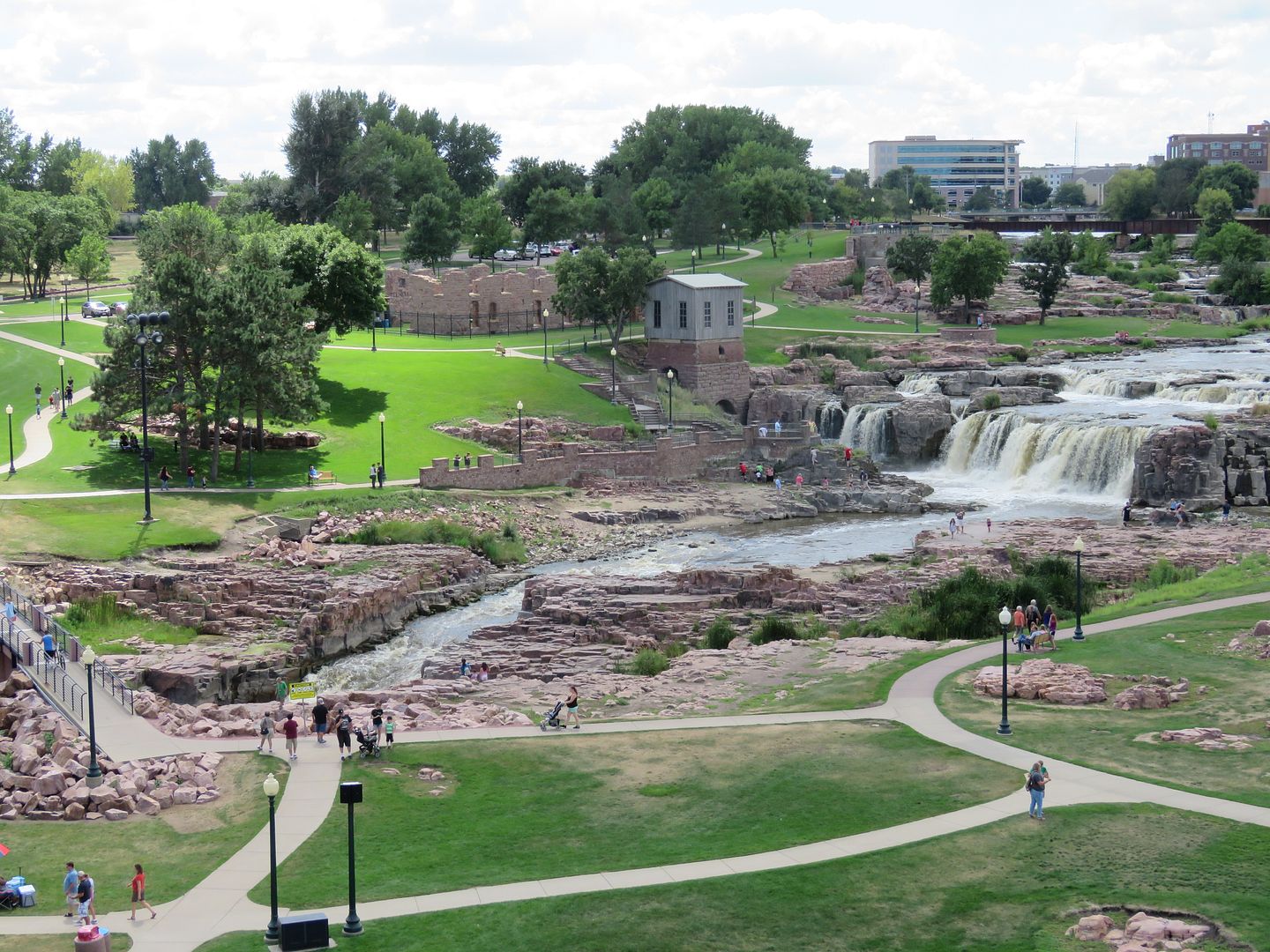 Sadie made a new friend, Caspian, too. Like Sadie, he is an Australian Shepherd but about 5 years younger than our Sadie. They enjoyed sniffing each other and we had fun talking with his owners!
We walked around the quartzite rocks to get a closer look at the falls. There a couple of bridges and observation decks on both sides of the river.
The Queen Bee Mill ground wheat into flour using the power of the falls. The 7-story mill was completed in 1881 and was one of the largest in the Midwest with the most advanced equipment available at that time. It featured a 100,000 bushel grain elevator, a warehouse that could hold 10,000 barrels, a turbine house, a gate house, and a cooper shop (to make barrels). The mill was equipped to produce 1,200 barrels of flour a day.
The mill required a lot of water and wheat, and there was too little of both. It closed after only two years of operation. Various owners attempted to make it a profitable business, but none were successful. After the building burned in 1956, the top five floors were removed. The ruins are now used as a performance venue in the park.
Below is a view of the remains of the building as well as the Turbine House (used to power the mill).
We continued to explore the park and saw lots of people (couples, friends, families) enjoying the beautiful day.
This place is a must-see if you visit Sioux Falls!