Following is a list of stuff that we now consider must-haves for our RVing lifestyle.
Command hooks and picture hanging strips
- These sturdy hooks are really nice to provide spots for hanging clothes in the bedroom and bathroom; frying pan, cutting board, hot pads in the kitchen; keys and Sadie's leash in the entryway; etc. Easily removable without damaging the wall, these are a must have. Also, we have hung several pictures and even a large plate using the hanging strips and they are secure even when driving.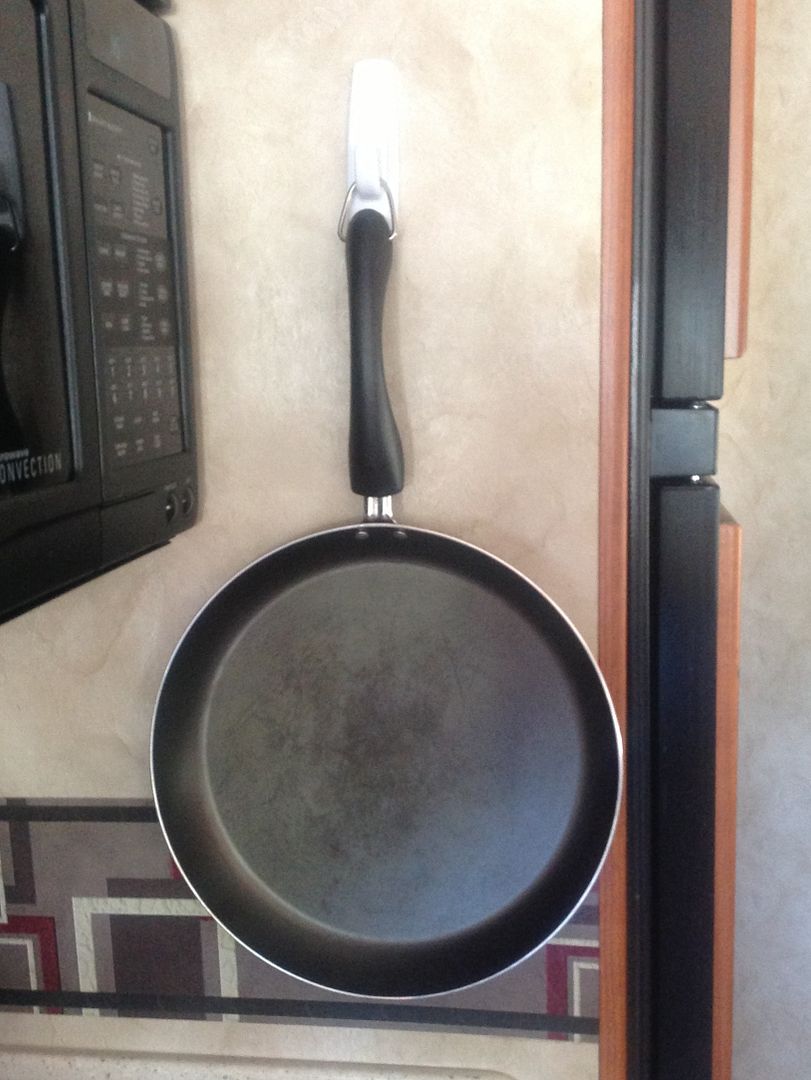 Electric tea kettle
- I sold my Keurig that I used religiously to make tea (all kinds). It just takes up too much space, so I sold it before we left PA. We purchased an electric tea kettle to heat up water for my morning tea. Now I love it and I am not missing my Keurig at all! John likes instant coffee (if you can believe that!) so it works great for both of us. Even when we had the Keurig he drank instant coffee - go figure.
Crockpot
- We had a large 4-quart crockpot that we used frequently when we lived in the house. Again, too large for our motorcoach we sold it, and downsized to a small crockpot that we now use quite often. It's perfect for meals for two with easy prep and clean up. After a busy day of hiking or sightseeing, it's great to come to a prepared hot meal!
Brita pitcher
- We have used Brita products for years for our drinking water. The one we had at the house was much too large for our motor coach refrig. After buying bottled water for a couple of weeks (which I hate because of all of the plastic waste), we found a really nice smaller pitcher that fits nicely in our refrig. With a filter on the potable water hose and the brita pitcher, our drinking water tastes great!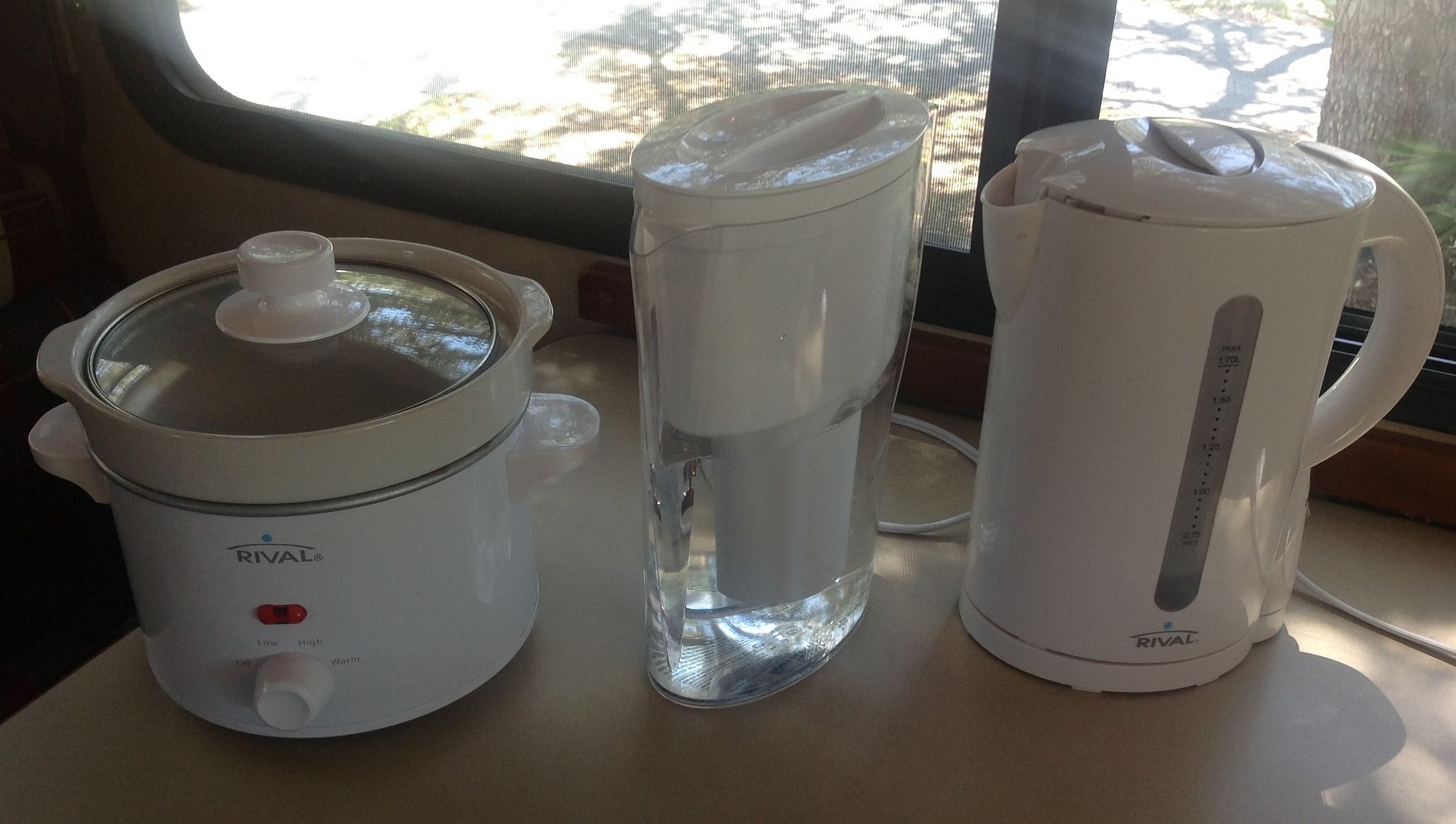 Dish rack
- We use the one we had on our boat. It is quite small and folds up into a very compact item, but can hold lots of dishes and utensils. Very useful. Also, we had a full set of non-breakable dishes including some serving dishes that we brought from the boat.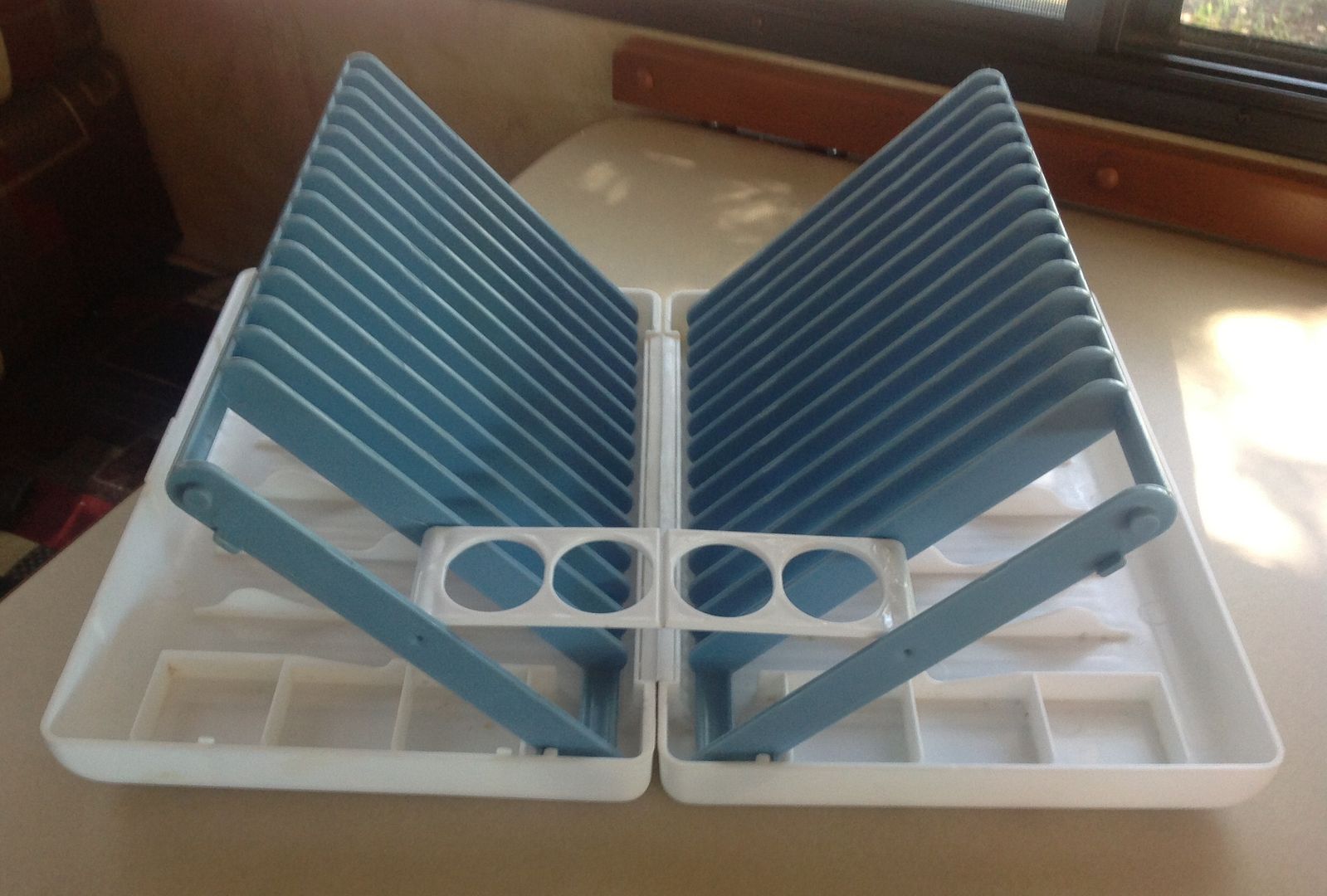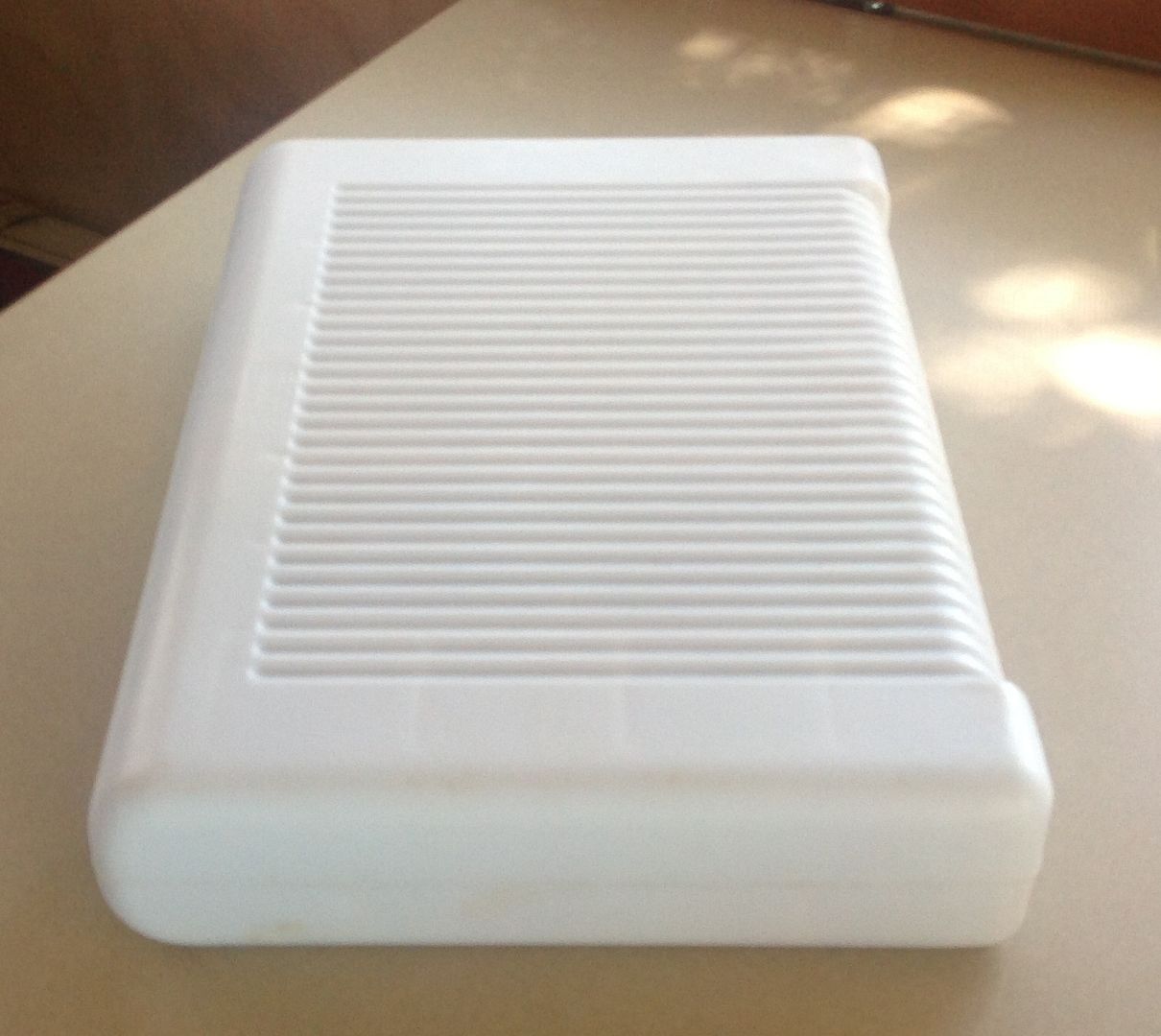 Paper plate holders
- I ran across some heavy-duty, paper-plate holders at TJ Maxx. These really come in handy, because you can reduce your clean up time by using these. An added bonus is that you can use those cheap paper plates because the plate holders provide the stability to hold a plateful of food. We don't use them for everything, but they are great for sandwiches, etc.
Wine
- For years I have drunk my favorite chardonnay, Clos du Bois, that I was able to purchase at a great price in Maryland when we lived in Nottingham, PA. Carrying around bottles of wine and finding this particular brand is just not realistic. So, yes, I have gone the route of boxed wine. After trying several brands (most of which really sucked), I stumbled across the Black Box brand of chardonnay. Honestly it is very good and easy to refrigerate and store. I hope I will be able to find it in other locations!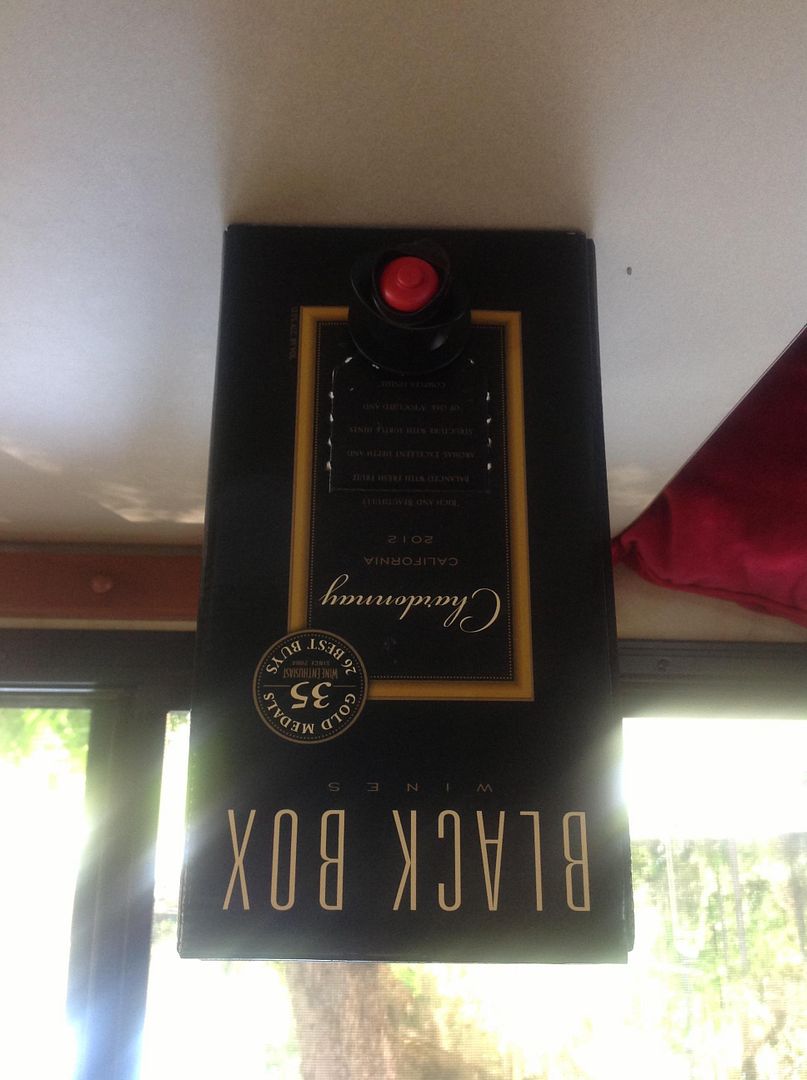 Plastic bins
- We purchased a bunch of plastic bins with handles on the front (for easy removal) and baskets to store stuff in our overhead bins. Everything from spices, games, books, CDs, candles, etc., can be easily organized. The real bonus is that stuff doesn't roll around when we're driving.