Our first walk on an Atlantic Coast beach since last August when we were at Dewey Beach, DE. It was so wonderful to be in the sunshine at the seashore after the brutal winter in Pennsylvania this year. We took a stroll out to the end of St. John's County Pier followed by a nice long walk with Sadie on the beach.
One of the best parts about this beach, other than the sheer beauty of it, is that it is pet friendly...meaning that dogs are allowed any time! Dogs have to be leashed and, of course, owners are responsible for cleaning up after them (from a poop perspective).
We continue our walks each day, weather permitting! So nice...
The pier: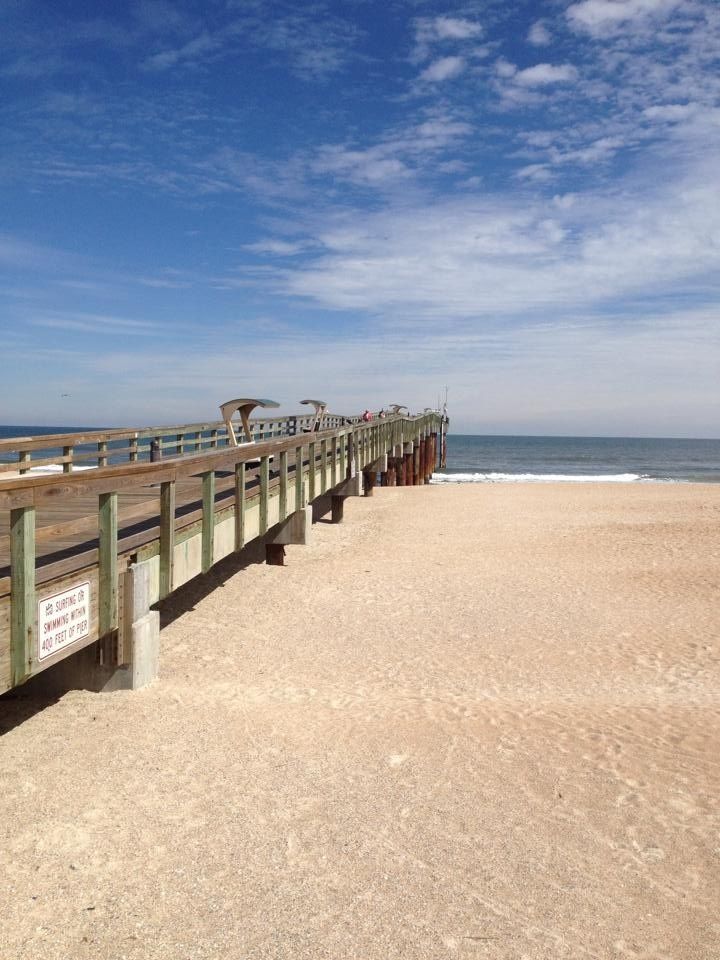 My handsome husband: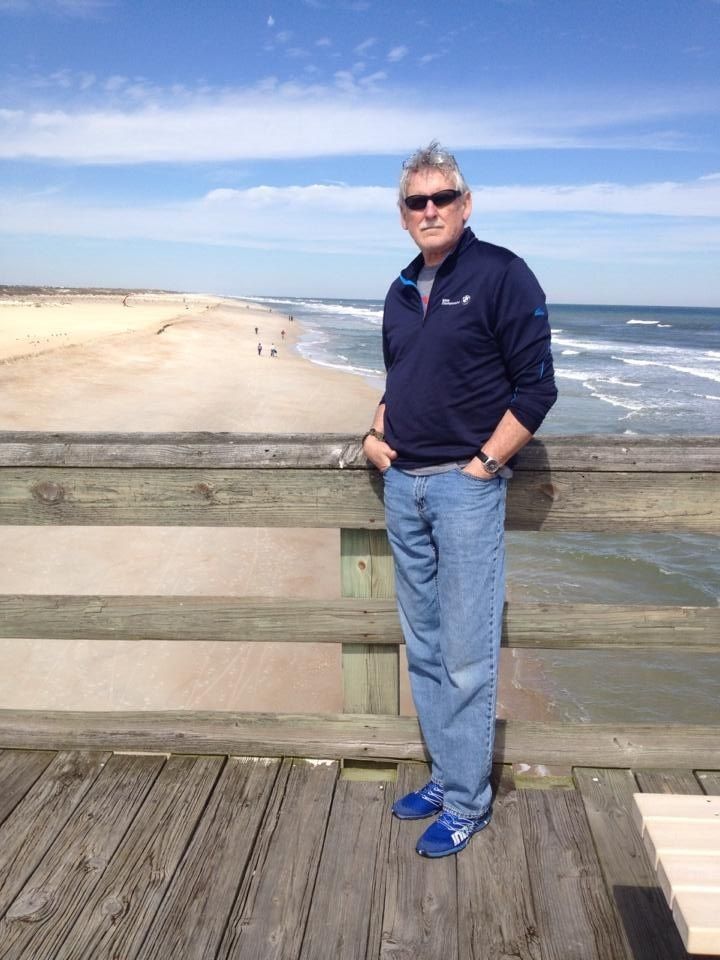 Sadie and I: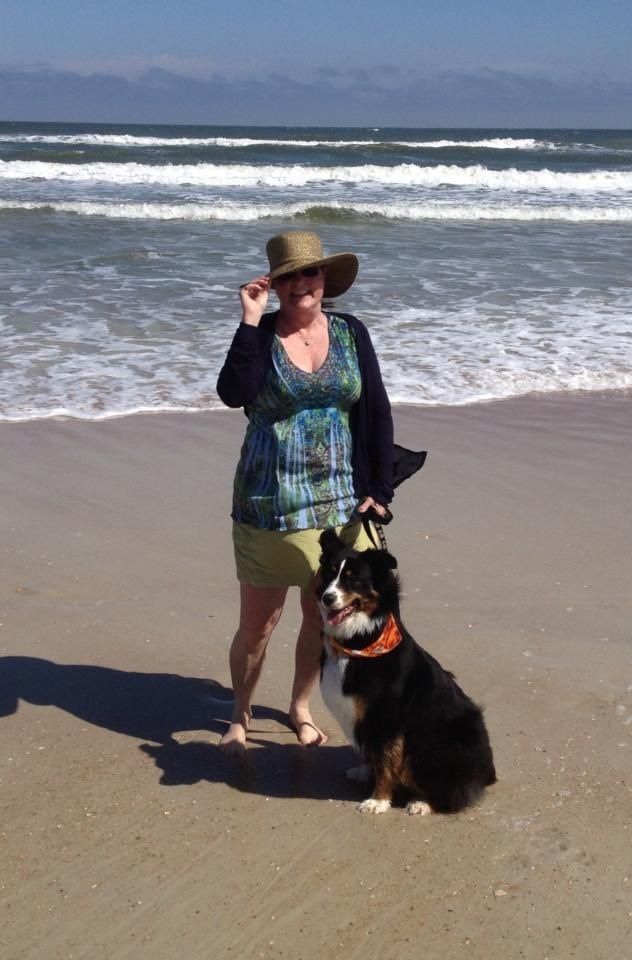 A friendly pelican:
Sadie (checking out the beach!):