This museum had some interesting (and valuable) displays. However, when we were there the place was packed with school children on field trips (and I mean packed). The place is quite small and there needs to be better planning for general admission tickets and group tours.
A 400-year old treasure chest.
A pistol from the era that would be given to a crewman marooned on a deserted island as punishment for some infraction. One bullet was provided ... theoretically to enable the poor soul to end his misery.
An example of another form of punishment often used by those pirate rascals.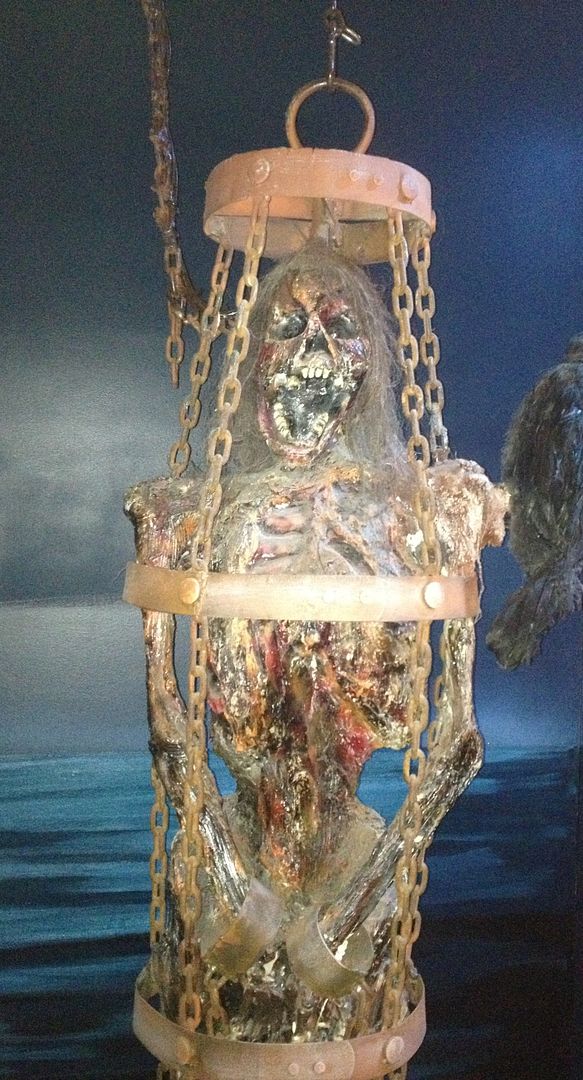 Sunken treasure found on shipwrecks. This one with gold trinkets and silver coins. The second photo is of jewels.