This refuge is part of the US National Wildlife Refuge System and is located on the western coast of Florida. It was established in 1979, primarily to preserve the river delta system that was being destroyed by commercial timber firms.
The Suwannee River and nearby bottomland hardwood swamps, pine forests, cypress domes, tidal creeks, and vast salt marshes provide habitat for thousands of creatures each year. It provides foraging habitats for shorebirds as well as nesting for wading birds (ibis, egrets, herons, wood stork) and raptors (bald eagles, ospreys) in summer. Other species found in the refuge include deer, wild turkey, bobcat, alligator, racoon, river otter, eastern indigo snake, and gopher tortoise.
Another point of interest in the refuge is the 28' tall, 5-acre, midden (shell mound), provides archealogical evidence of ancient human habitation in the area. Early native cultures recycled their debris (mollusk shells, bones, broken tools) to fortify the mud flats where they lived, fished, and raised their families. This was a common practice along most of the Gulf Coast thousands of years ago.
Shell remnants.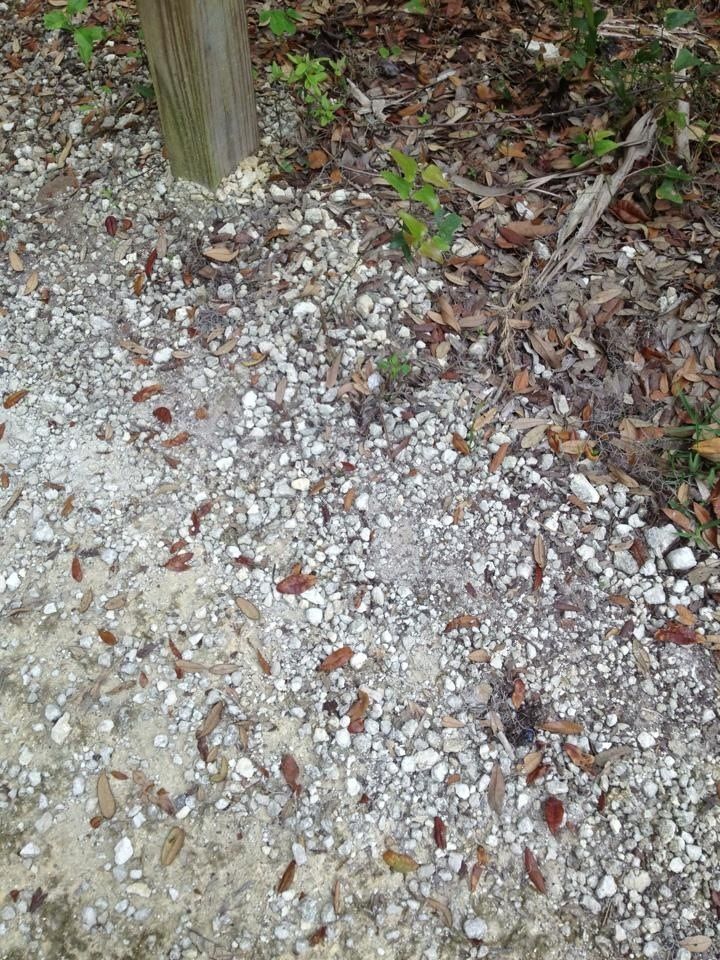 Primary activities in the refuge are hiking, wildlife viewing, boating/kayaking, and fishing.
We packed a picnic lunch and hiked various trails (Shell Mound, River Trail & Bottomlands Boardwalk and Dennis Creek) and checked out the Shell Mount Pier where folks were fishing. We were able to take Sadie with us as well (always a bonus).
Area near pier.
There was a lovely observation gazebo where we saw a bald eagle (very cool), several herons, and various other birds. It is a peaceful and beautiful setting with well-marked trails and boardwalks across swamp areas.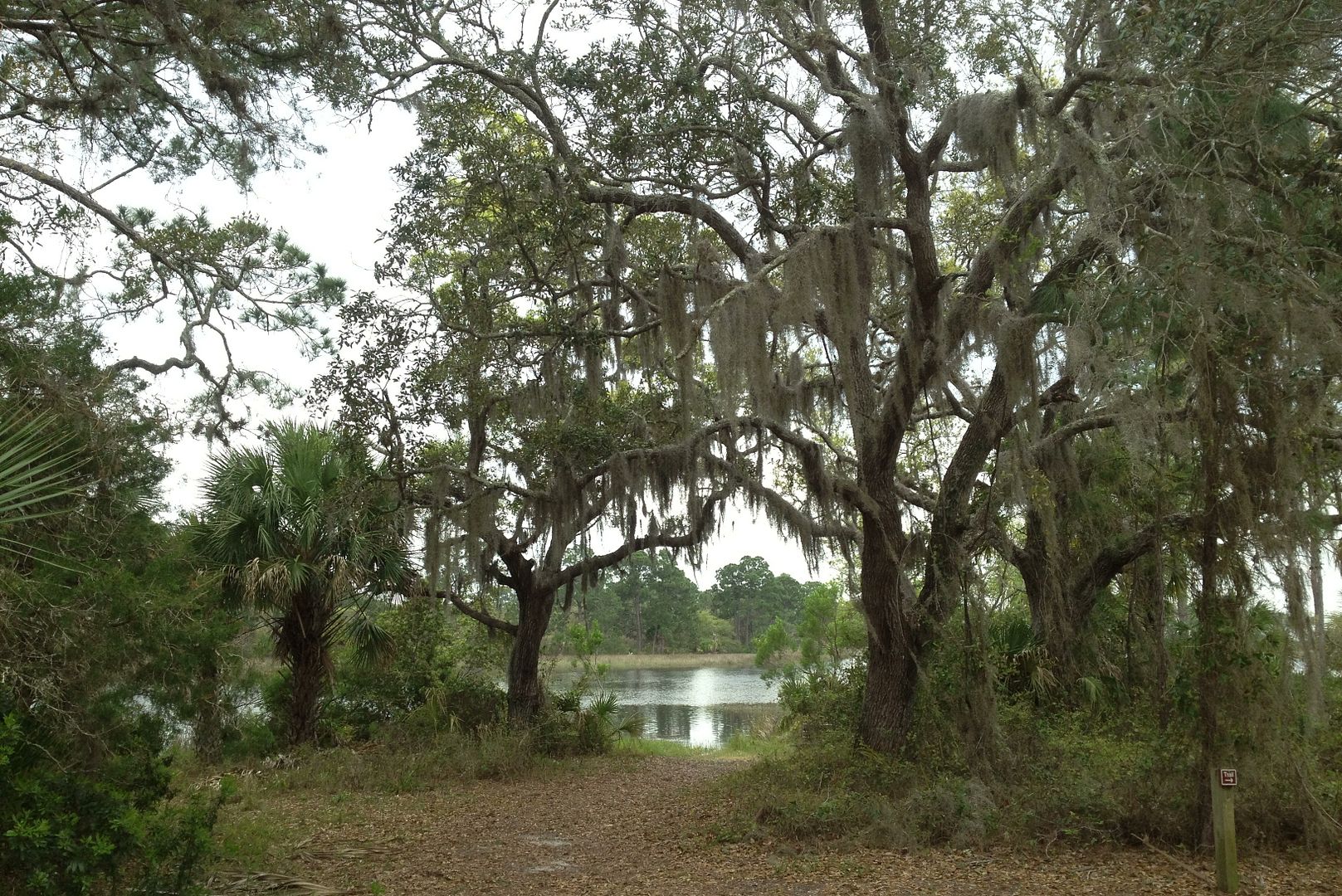 This place is definitely worth a visit if you are in the area.