Along the Magnificent Mile, the fabulous shopping district in downtown Chicago, is the historic Chicago Water Tower. There is a small park around the building named for
Chicago mayor, Jane Byrne.
Built and designed by William W. Boyington, construction was completed in 1869. The purpose of the Water Tower was to house a large water pump to draw water from Lake Michigan to be used for firefighting. The building is 154' tall and the pipe was 138'. It has become a well-known landmark in Chicago as it was the only public building in the burn zone to survive the Great Fire of 1871. It was designated an American Water Landmark 100 years after it was built.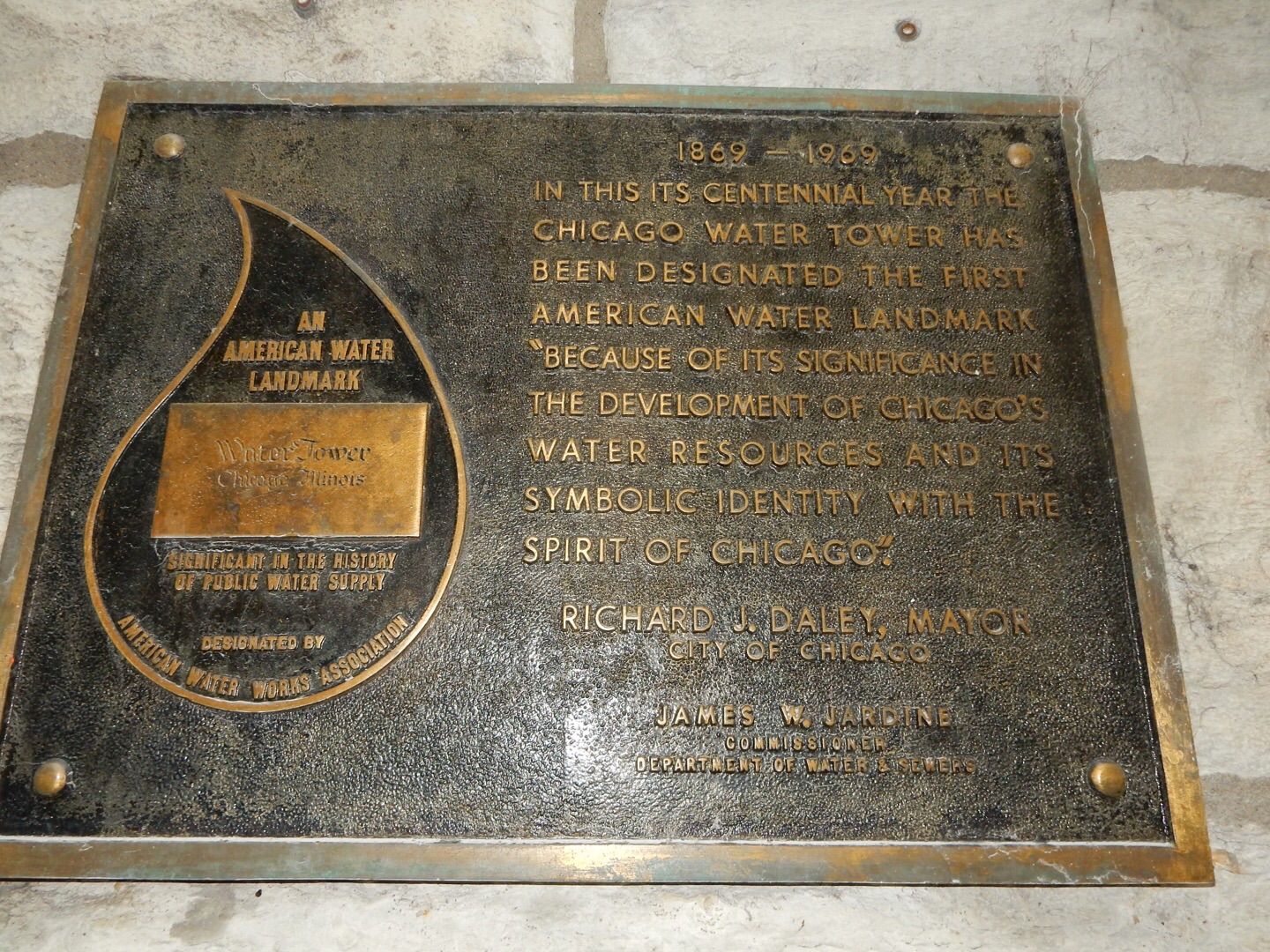 Today it is managed by the Chicago Office of Tourism as an art gallery. An exhibit of photography entitled, Charlie Trotter: Chef, Artist, Thinker, was on display when we visited. The photographer is Kipling Swehla who has collaborated with Trotter since 2004. There were large photos of some of his famous dishes: Salmon Three Ways, Grilled Prawns with Curried Cucumber-Yogurt Sauce, and three more.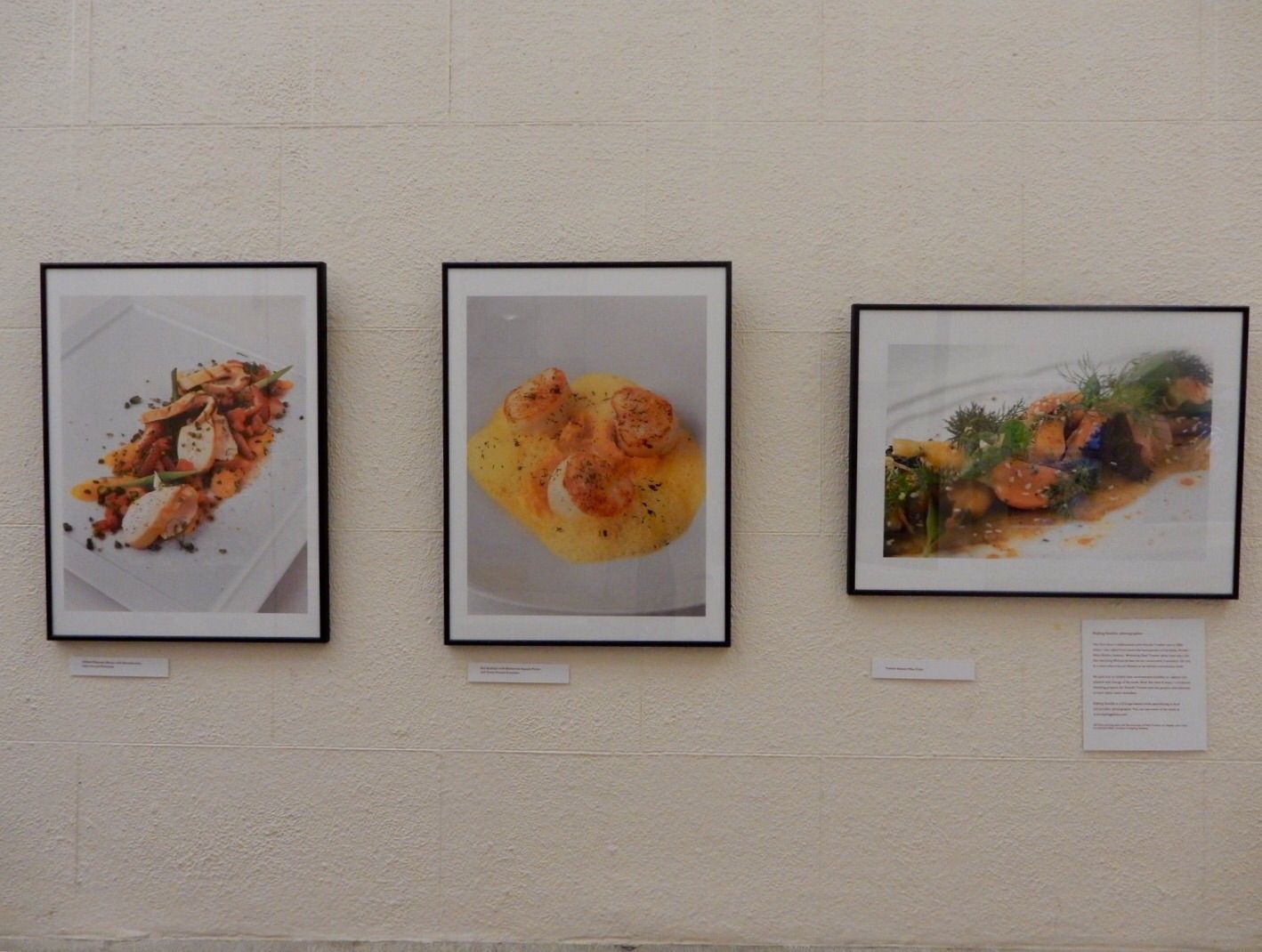 Here are the 17 books authored by Trotter and a photo of him with his two very best friends and fellow chefs, Norman Van Aken and Emeril Lagasse.
Across the street from the Water Tower is the Chicago Water Works Pumping Station. Also designed and built by Boyington in 1869. It continues to serve its original purpose today.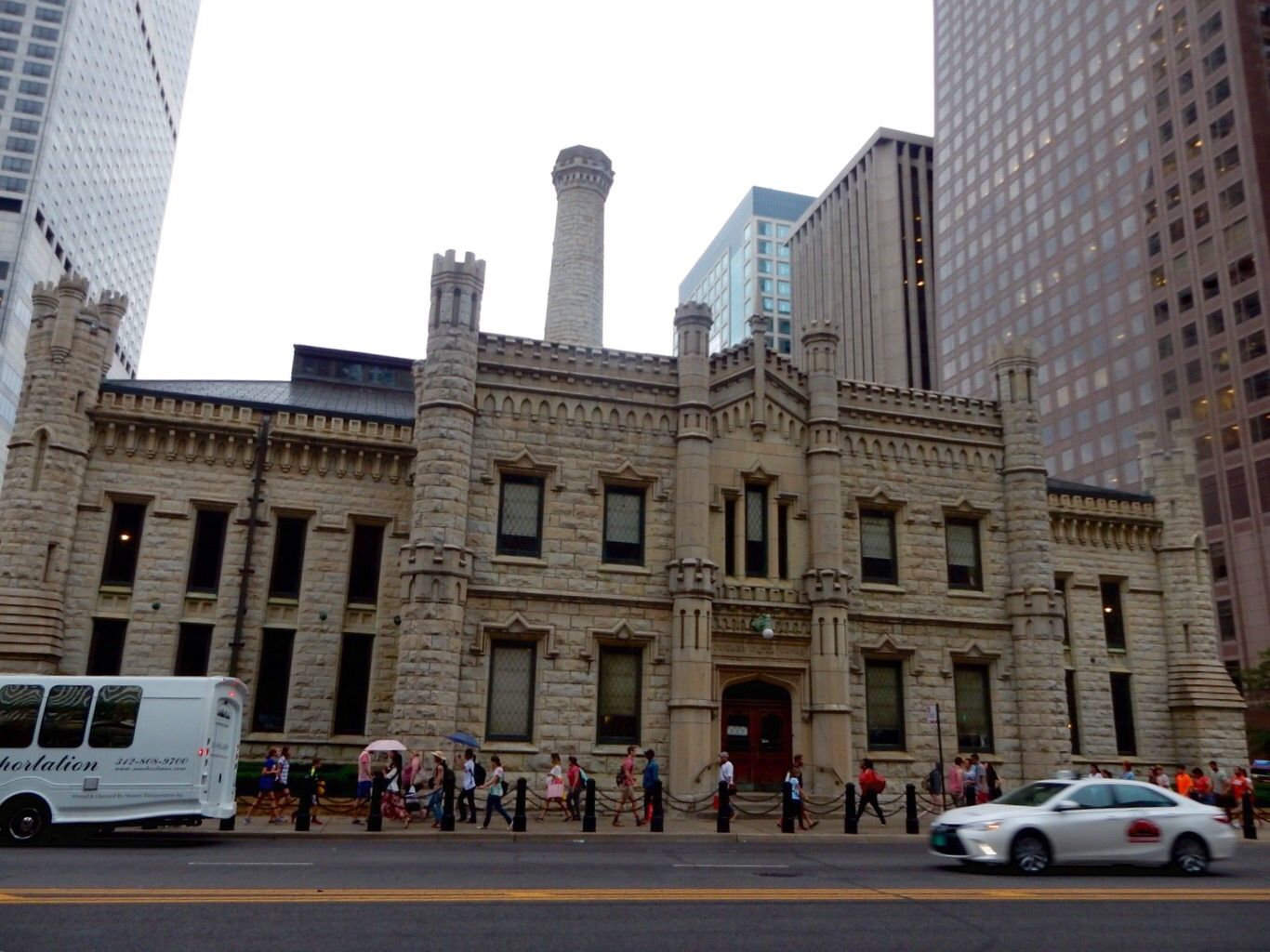 Also located in the building is the highly-respected Lookingglass Theatre founded by David Schwimmer (of Friends fame) and others in 1988. Here are some photos of the lobby, too. I took the photo of the exhibit of Chicago theatre productions displayed here because Amanda works at both Million Dollar Quartet and Blue Man Group!
Don't miss these historic landmarks if you visit Chicago!