Our niece, Karen, and her husband, Rick, and their daughter, Elizabeth, picked us up for a driving tour of three dams in the area. Our first stop was the Hoover Dam (not to be confused with the huge Hoover Dam near Las Vegas in NV!)
The Hoover Memorial Reservoir is formed by the damming of Big Walnut Creek here. The reservoir is a major water source the city of Columbus, OH, and surrounding area. It was completed in 1955.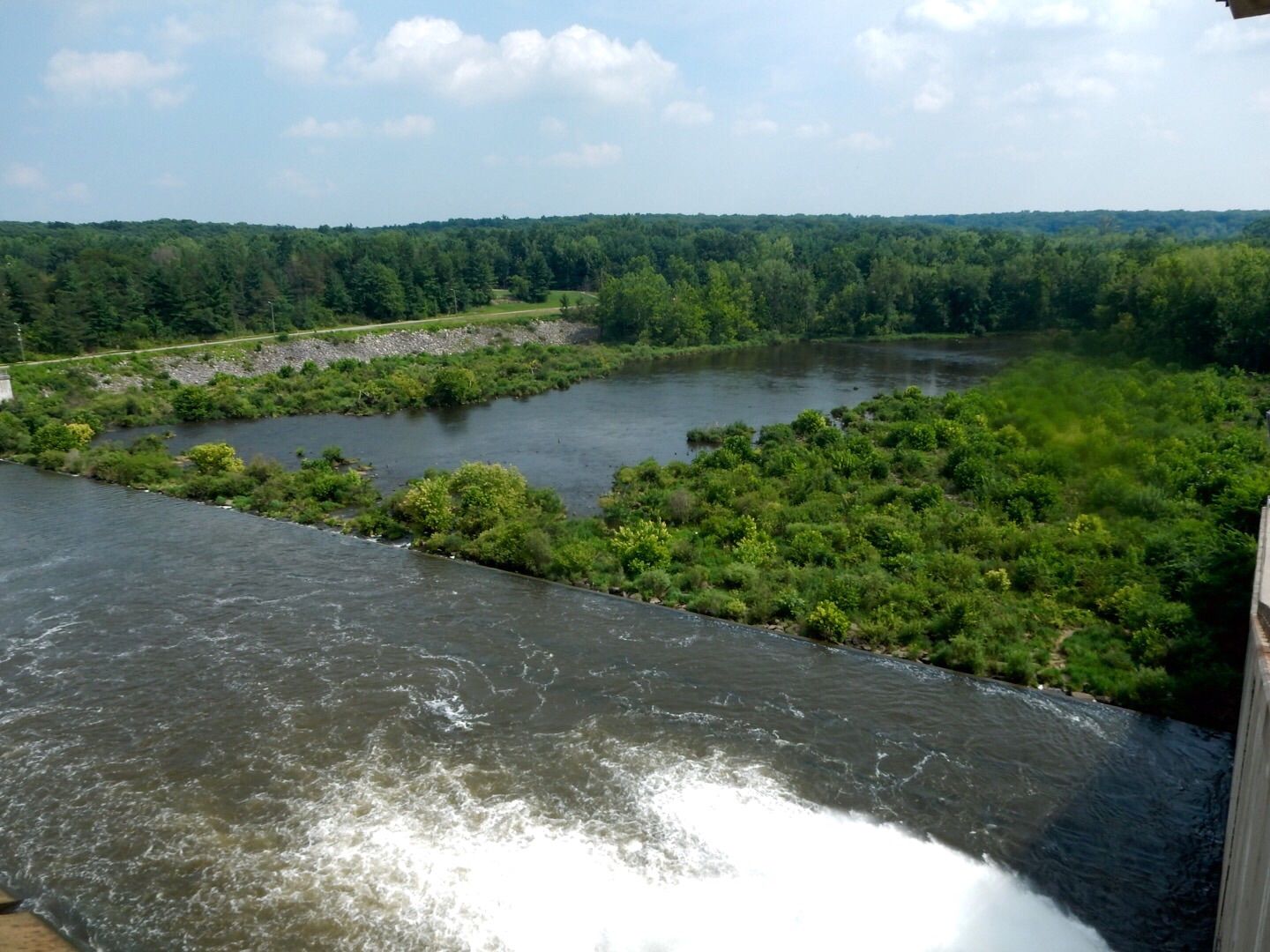 This is a popular recreational area for fishing, picnicking, boating, and hiking.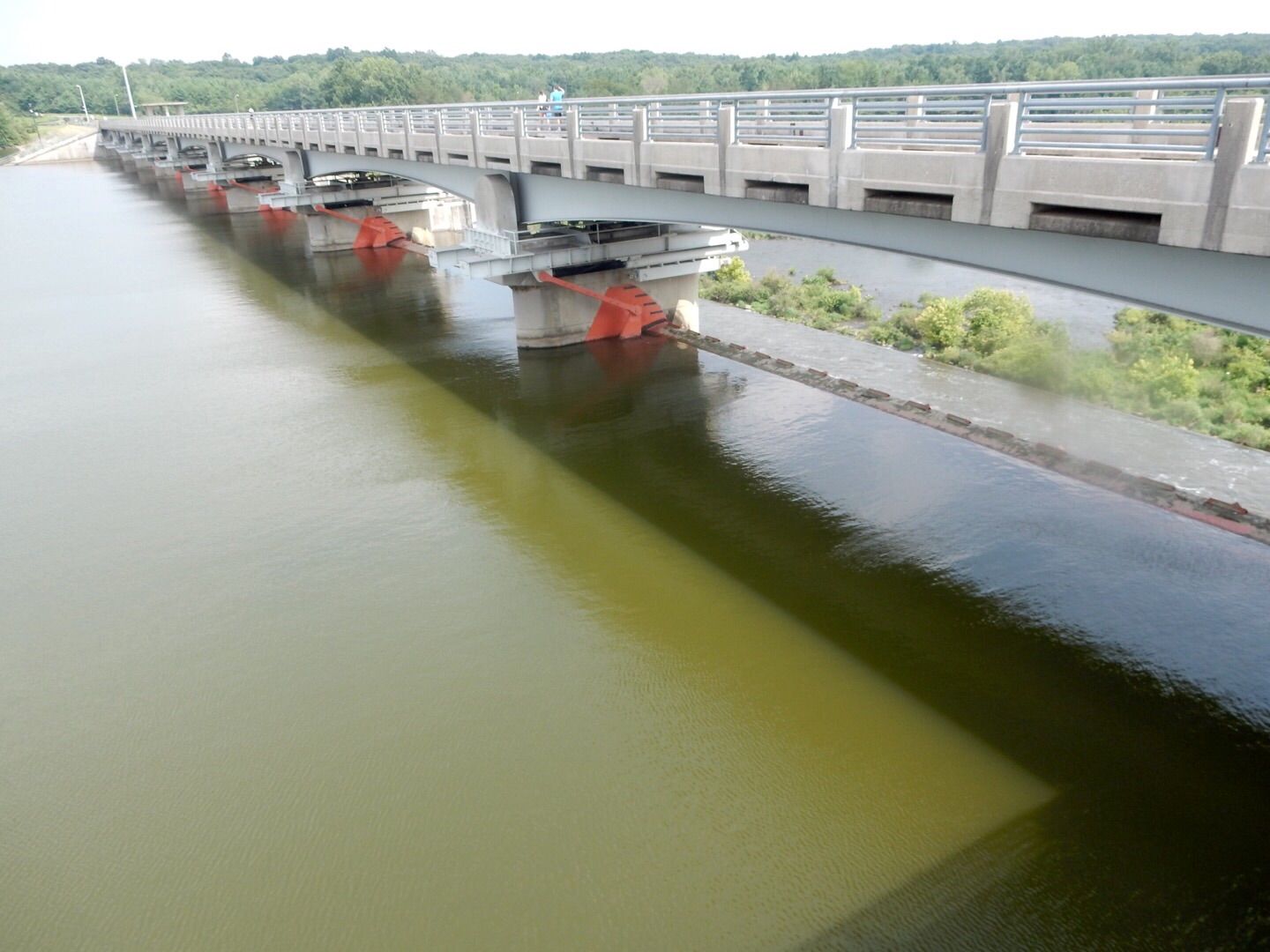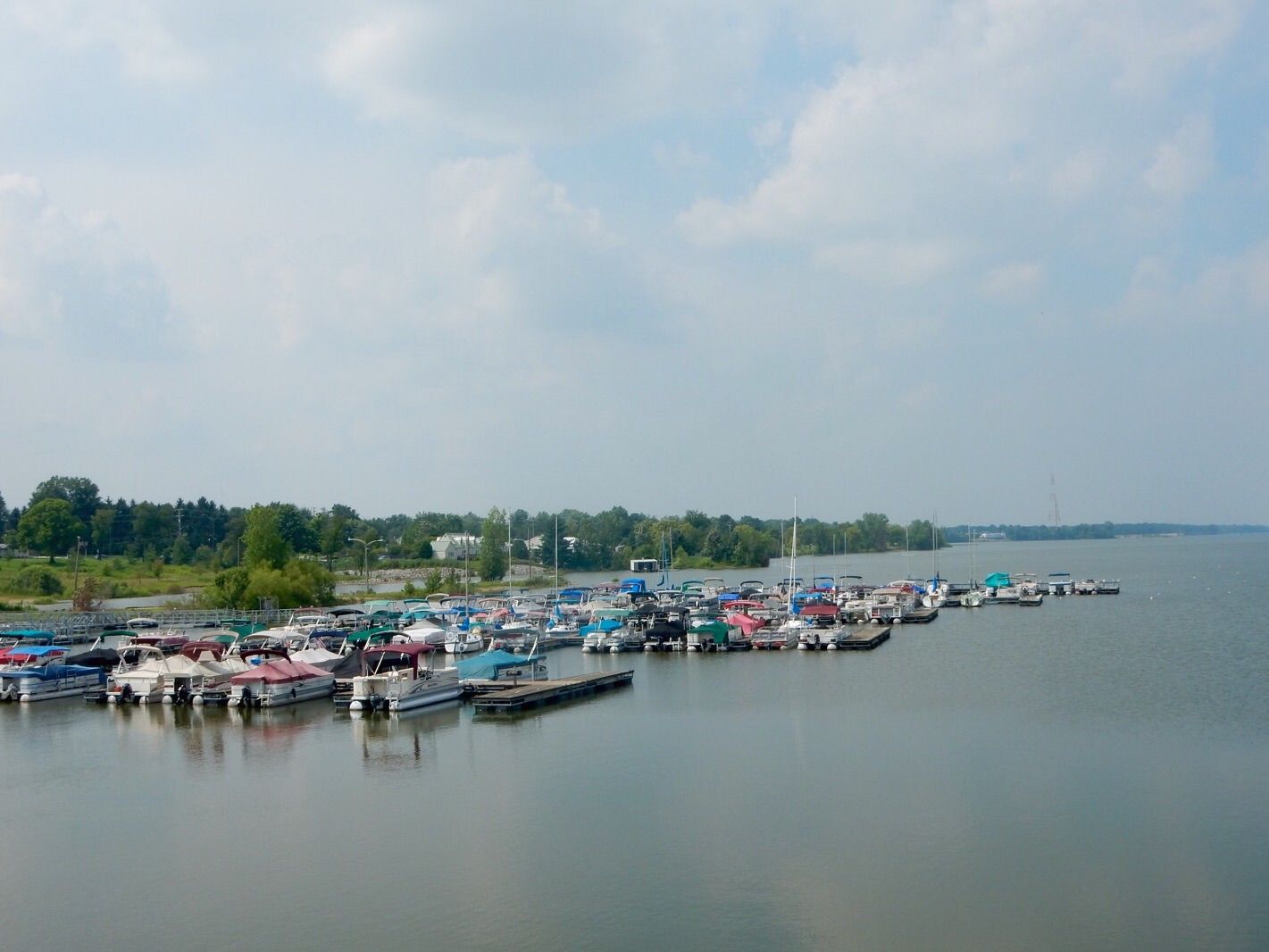 Next stop was the Alum Creek Dam located on Alum Creek, a tributary of Big Walnut Creek. It is a rolled earth-fill embankment 10,000' long and 93' high. There is a park here with a playground, pavilion, rest rooms, and hiking trails.
Our third stop was the O'Shaughnessy Dam located on the Scioto River (near the Columbus Zoo). It is a dam for the O'Shaughnessy Reservoir, another major source for drinking water for the Columbus area. In 1990 the dam was added to the National Register of Historic Places.
Because it was so very hot and humid on this day, we did not do any hiking. Seeing the surrounding recreational parks on the water in the area plus the three dams was fun and interesting. It's always nice to local tour guides tht are locals! This is certainly a lovely part of the country.