We absolutely love this musical! We saw it the first time in Las Vegas at Harrah's, but were looking forward to seeing the Chicago cast perform at the Apollo where it has been playing since 2008. As I have previously said, our daughter, Amanda, is the Deck Chief for this musical. And they were fantastic!
The musical is based on an actual event that occurred on December 4, 1956, at Sun Records in Memphis. This show dramatizes the recording session of early Rock and Roll stars Elvis Presley, Johnny Cash, Carl Perkins and newcomer Jerry Lee Lewis. The entire event was recorded by Sam Phillips (another key character in the musical) in the studio at the time.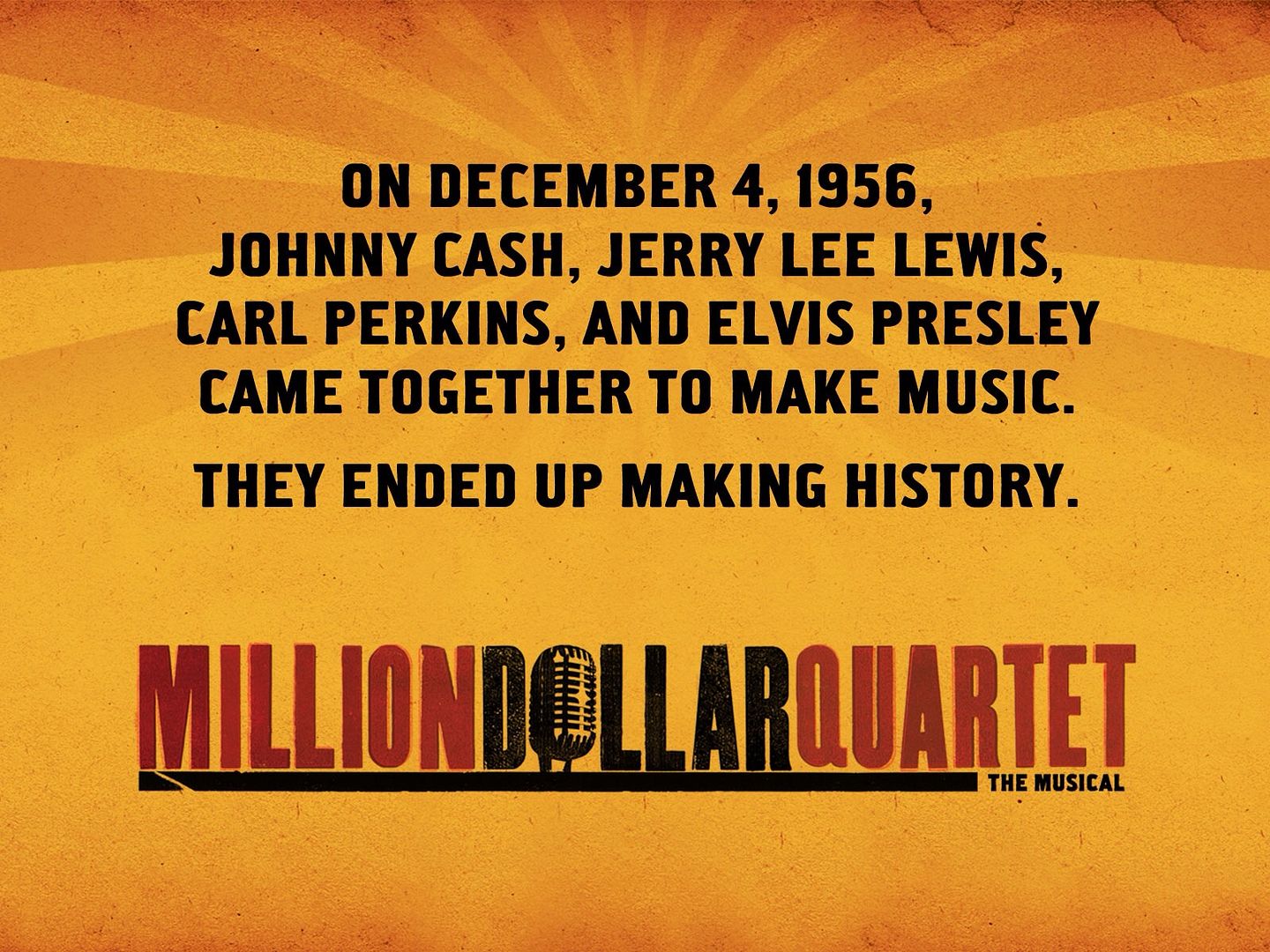 Here is a well known photo of the four actual musicians taken that day at Sun Records.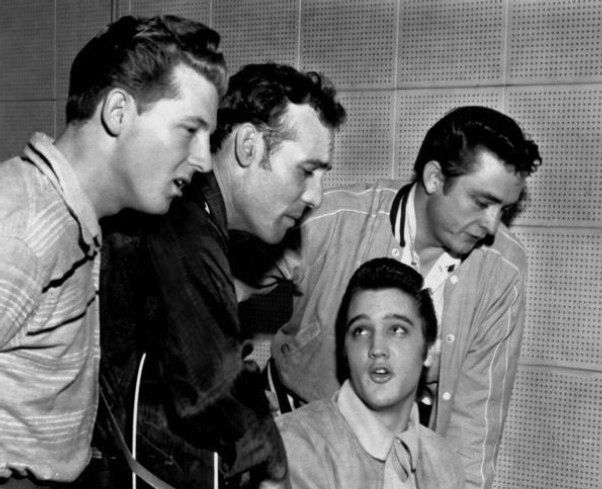 The show played in various regional productions and had a run on Broadway from 2010-2011 and then at the West End (London) 2011-2012. It was nominated for three Tony Awards (Best Musical, Best Book of a Musical, and Best Performance by a Featured Actor in a Musical). Levi Kreis won the Featured Actor award for his portrayal of Jerry Lee Lewis.
The Chicago cast are phenomenal musicians and actors that perform well-known songs of these four music legends. Due to our inside connection (our daughter) we were lucky enough to see them warm up before the show and met them as well (some of the great benefits of having a kid work in theatre!) We also met the stage manager and several other crew members. Very cool.
No photos are allowed on the set, but here's a photo of Amanda and her good friend, Alarie, the Wardrobe Supervisor.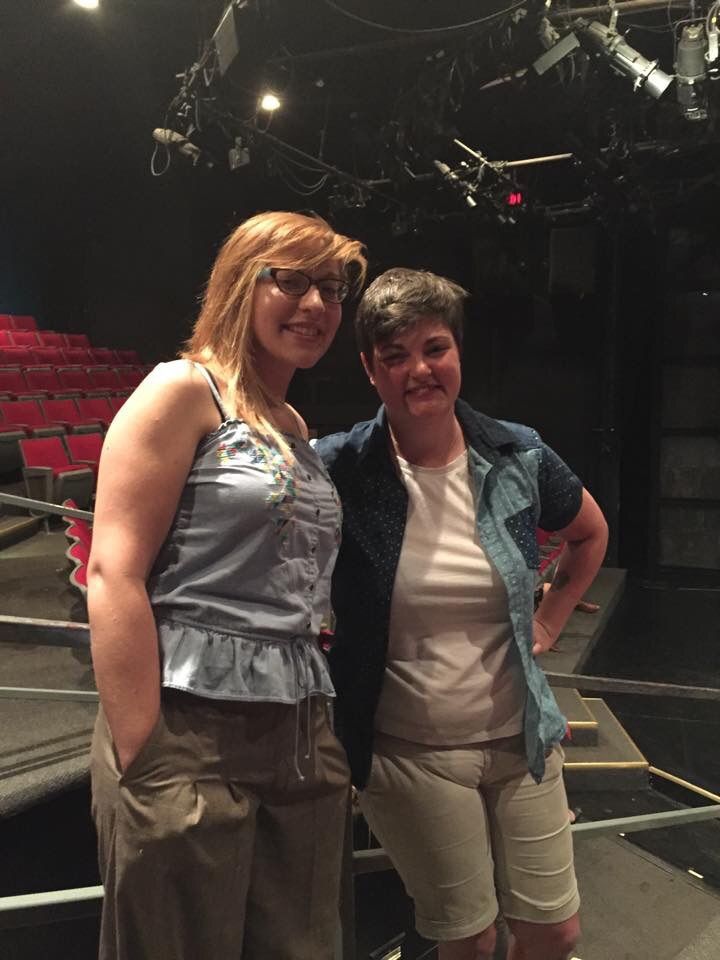 Additionally, we knew all of the songs in the show very well.
Carl Perkins, played by
Shaun Whitley
:
Blue Suede Shoes, Who Do you Love, See you Later Alligator
Johnny Cash, played by
Adam
Lee
:
Sixteen Tons, I Walk the Line, Folsom Prison Blues, Ghostriders
Elvis Presley, played by
Brandon
Bennett
:
That's All Right, Long Tall Sally, Hound Dog
Jerry Lee Lewis, played by
Lance
Lipinsky
:
Wild Child, Great Balls of Fire, Whole Lotta Shakin' Goin' On
Dyanne, played by
Kelly
Lamont
(very sultry!):
Fever
,
I
Hear
Y
ou
Knockin
'
While all of these performers are amazing talents, Lance will make you think you are really seeing a young Jerry Lee!
We love this show and highly recommend it! Go see it if you get the chance, you will not be disappointed. It is a great evening of non-stop entertainment. I know I am biased, but we just loved the Chicago cast. What a great musical!!
Website:
www.milliondollarquartetlive.c
om