Although it was a bit overcast with intermittent rain, we made our way to the John Hancock building to see the panoramic views of Chicago from The Signature Room at the 95th [floor]. 360 Observatory is located on the 94th floor and provides an outside view with a cost of $18/per person. We opted for purchasing a cocktail one floor above at the Signature Room (no admission fee).
The building is 100-stories and 1,127' tall (1,506 to the top of the antenna masts), the fourth tallest building in Chicago and 6th tallest in the US. It is home to offices, restaurants, 700 condominiums, and a parking garage and opened in 1968. It also boasts the highest indoor swimming pool (on the 44th floor) in America.
There is an elevator that takes you straight up to the 95th floor. There was a line at the Signature Room (as this is a major tourist attraction) but we did not have to wait long to be seated. After placing our drink order (plus a Jamaican Jerk Chicken Wings appetizer to share), we strolled around to take some photos through the floor-to-celing windows. And the views of Lake Michigan and the city are, indeed, spectacular!
To the south, Navy Pier is the structure extending into Lake Michigan; the west; and then to the north.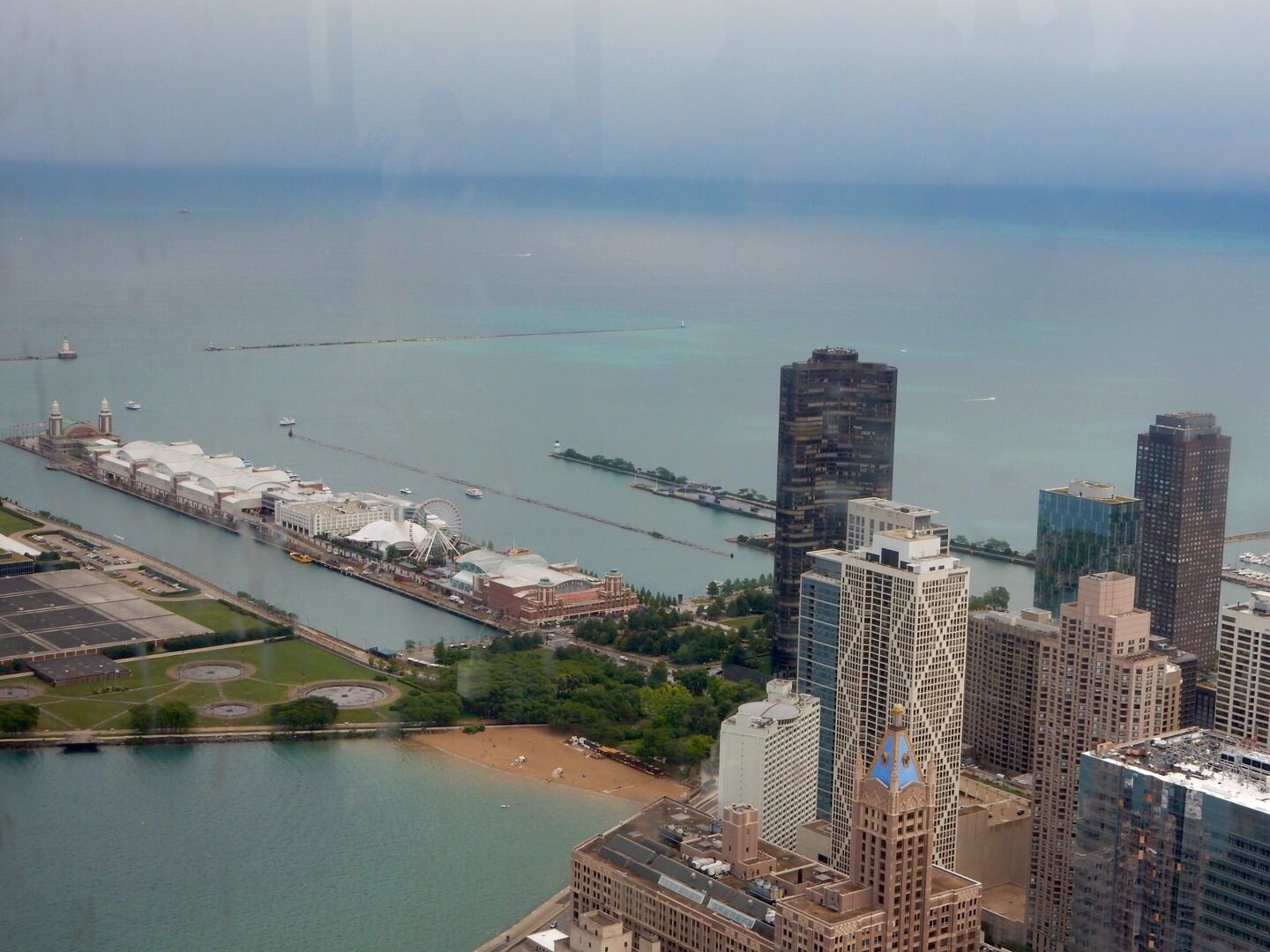 Willis Building (aka Sears Tower) is taller than the John Hancock Center; below on the right.
Check all of the swimming pools on building rooftops.
The Signature Room Bar and Dining Room. Loved the light fixtures!
Our luscious cocktails...guess who ordered the beer. Amanda and Justine and then a pic of John and I.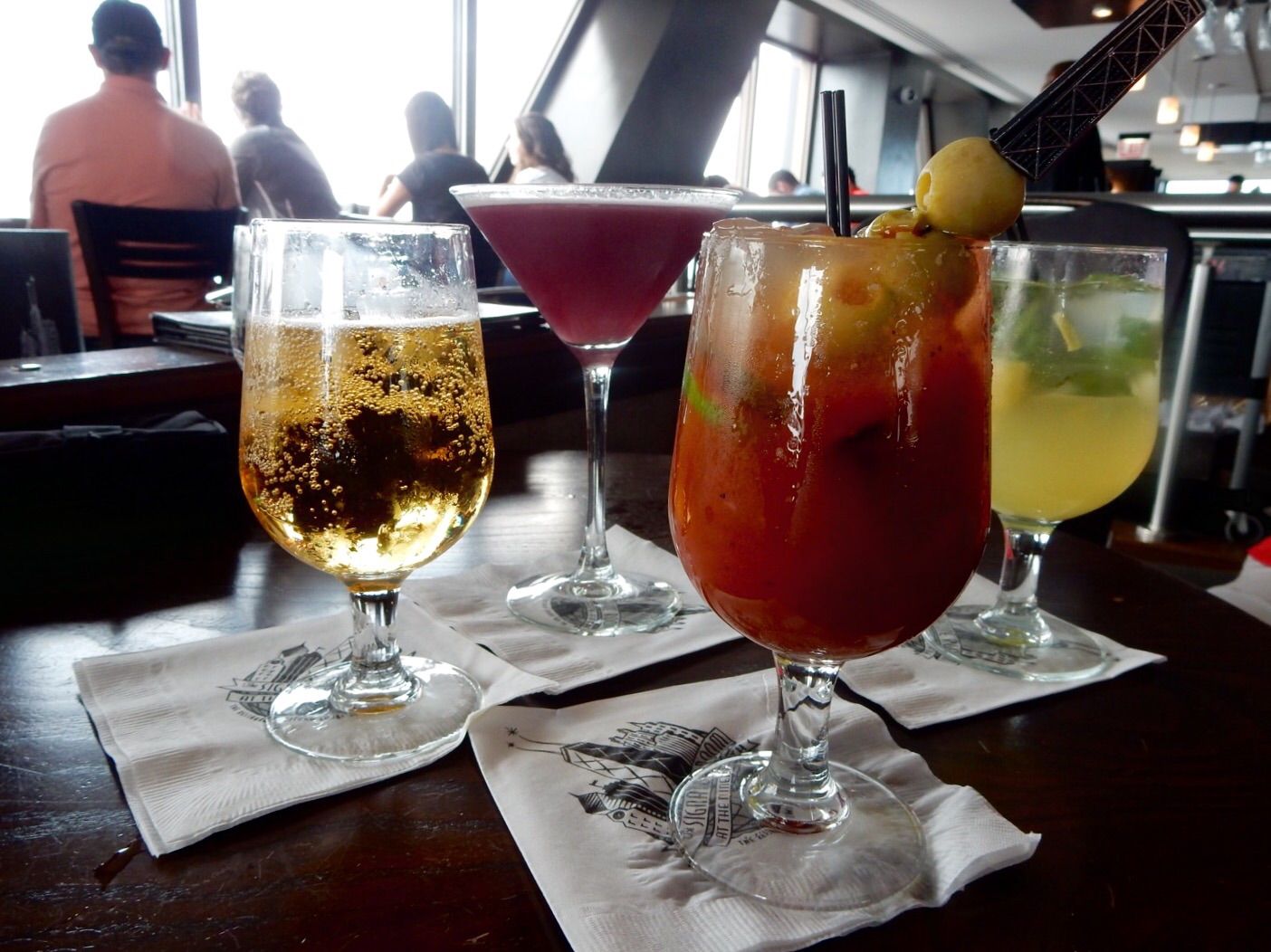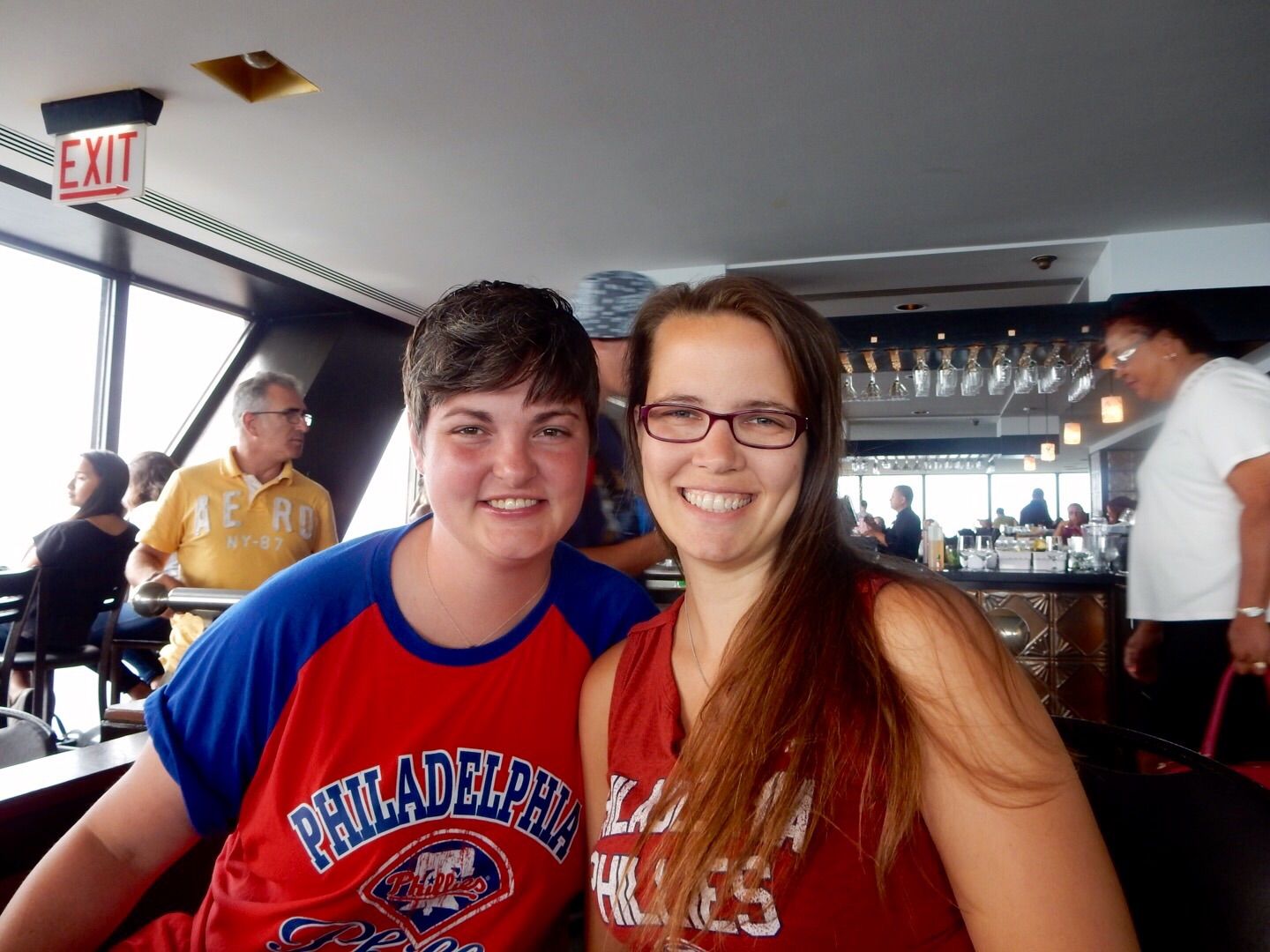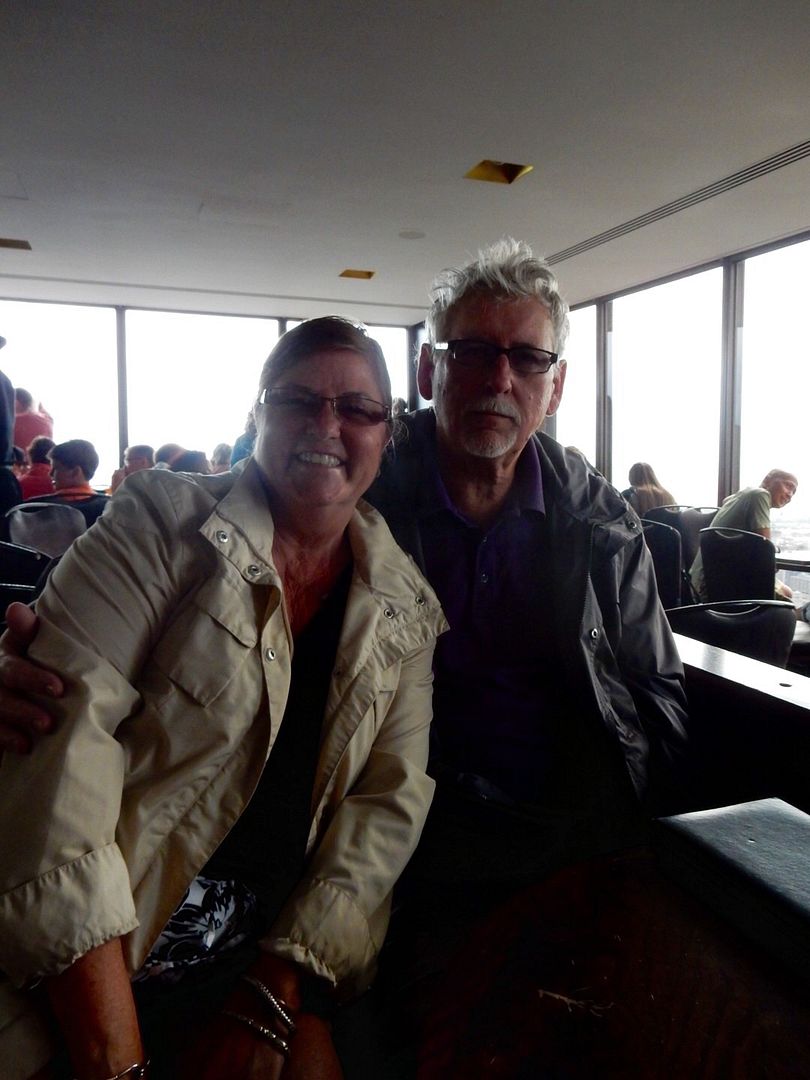 Blue Man Group-Chicago (who Amanda works for) held their annual holiday party here last year. She and Justine said it was fantastic. And fun to see the snow storm occurring that evening from the 95th floor! We enjoyed the summer scenes...
Website:
www.signatureroom.com
This amazing light and water feature can be seen in the first floor lobby of the John Hancock Center. Very cool. And here is a view of the exterior of this huge building.