Listed by TripAdvisor as the second top "Thing to Do" in Springfield, IL, this is the best preserved and most complete of Frank Lloyd Wright's early "Prairie" houses.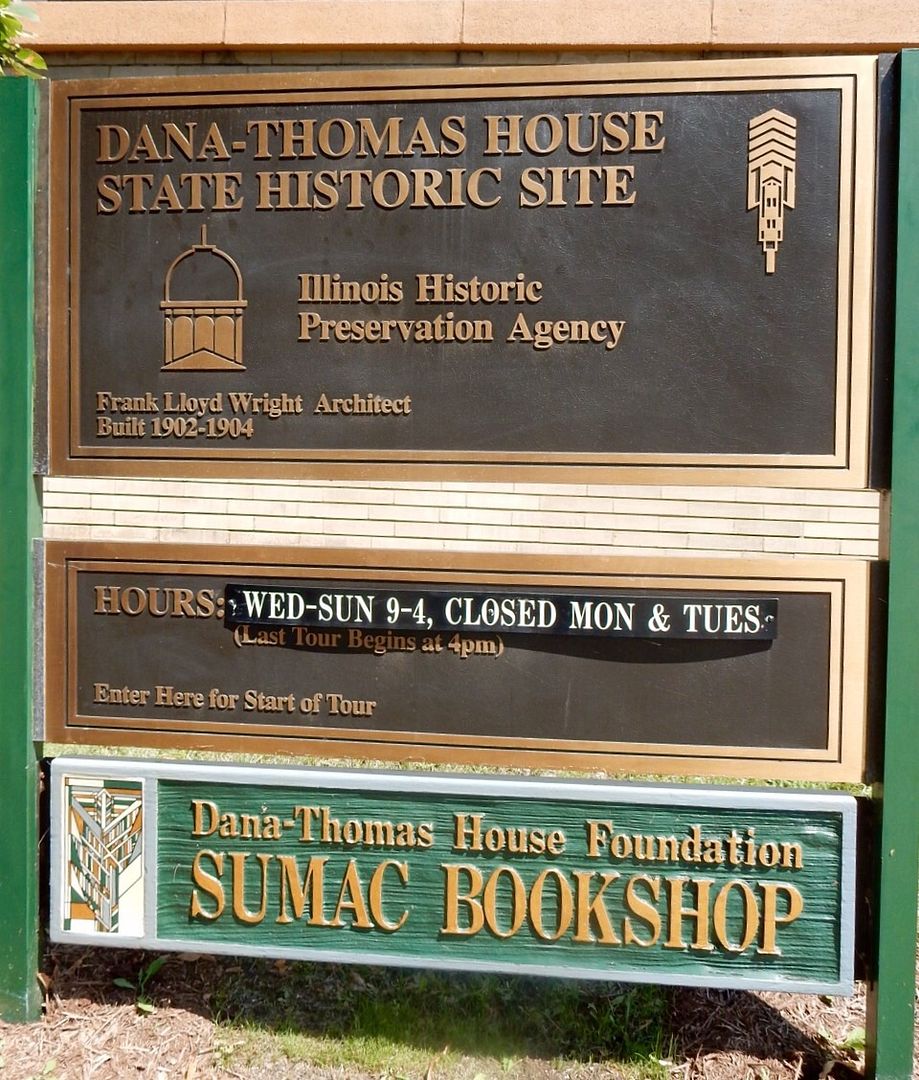 Susan Lawrence Dana, a Springfield socialite and women's activist, retained the already-famous architect, Wright, to design her house. A family home existed on the property and she wanted him to retain a portion of the original floor plan into the new. In the end, only one room (a Victorian sitting room with a marble fireplace). The house was constructed between 1902-1904 and is characterized by low horizontal roofs, wide overhanging eaves, and rows of ribbon art glass windows. This house has many original Wright-designed items including:
100 pieces of white oak furniture;
250 art glass doors, windows, and light panels; and
200 light fixtures and skylight.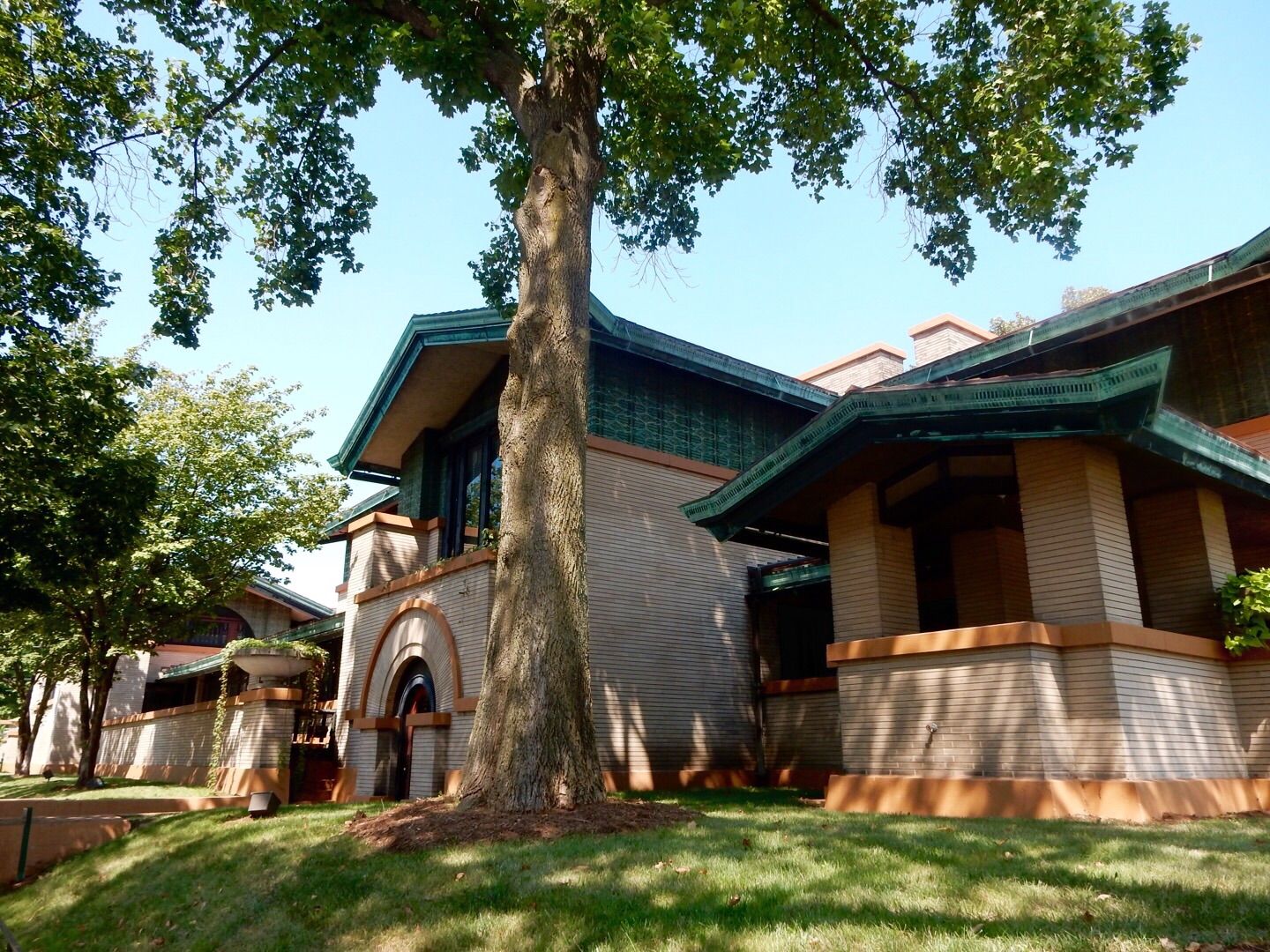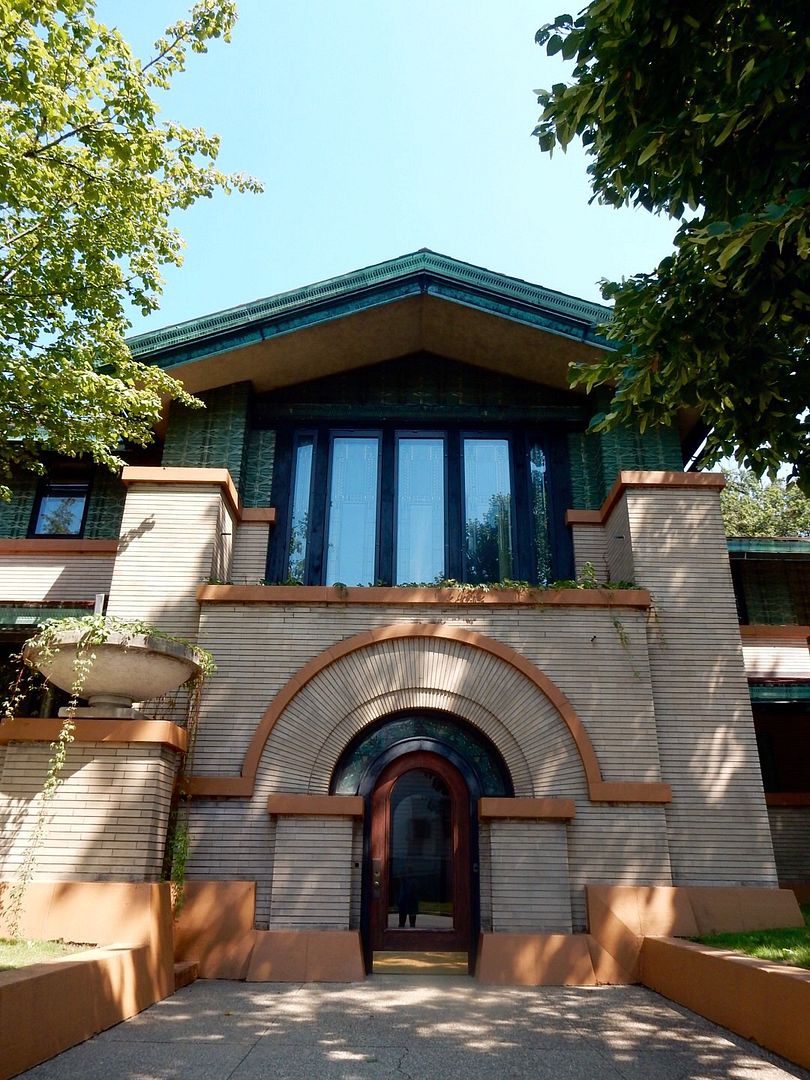 There is a large courtyard with a wall that continues the architectural theme of horizontal bricks. Also, a fish pond is located outside of the conservatory.
Upon entry, there is a raised main living area, open floor plan, and central fireplace and hearth. These were common features in Wright's prairie homes. Although photos are not permitted in the interior of the house, I am sharing some photos I found online.
Check out the fantastic glass in the entryway arch. Wright used two primary themes in the design of the copper (exterior), windows, and lamps: butterflies and sumac (a tree). The butterfly theme is seen here. Also below is a view of the conservatory that was a long narrow space where Ms. Dana kept plants.
The fountain is in the space near the entry and dining room.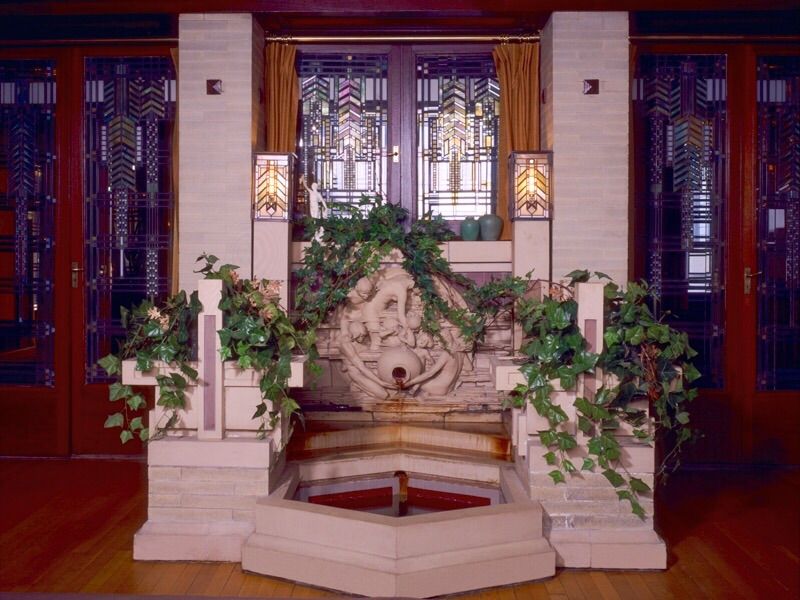 This photo of the living room shows the beautiful furniture (table/chairs), lamp, and windows designed by Wright. There were originally two lamps but the second one was sold at auction a couple of years ago for $1.8M. Wow!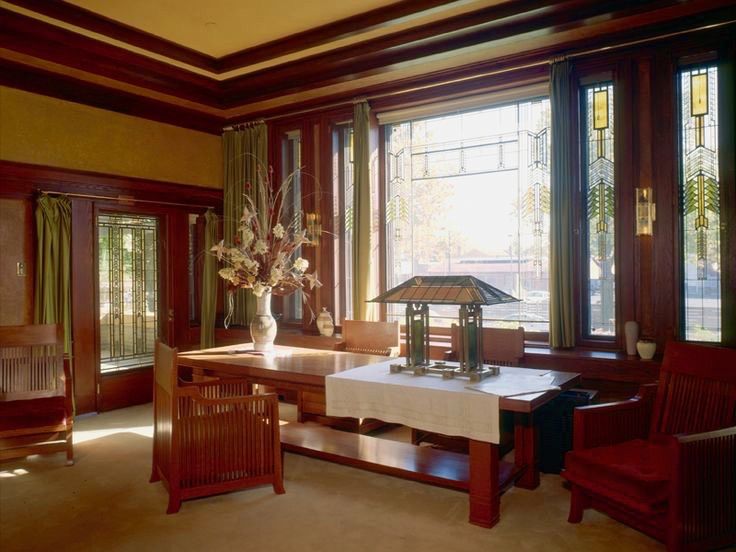 The dining room (with a dining nook at the far end) could accommodate up to 40 guests at the table. Ms. Dana loved to entertain and used this space frequently. Note the chairs, alternating between one with a tall back and the next with a short one. At the time women wore fanciful hats. The design with the small back enabled them to site down for a meal without removing their hat. It also helped the servants in serving plates to the guests.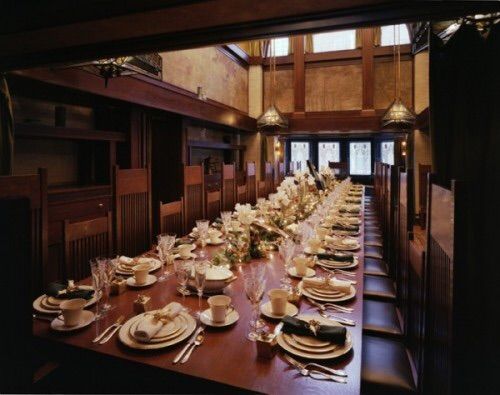 The gallery is shown below. There was a performance balcony for musicians to entertain guests. Note the Wright-designed tables where works of art would be displayed. Wright did not approve of hanging paintings, so he designed these "tables" for viewing of paintings.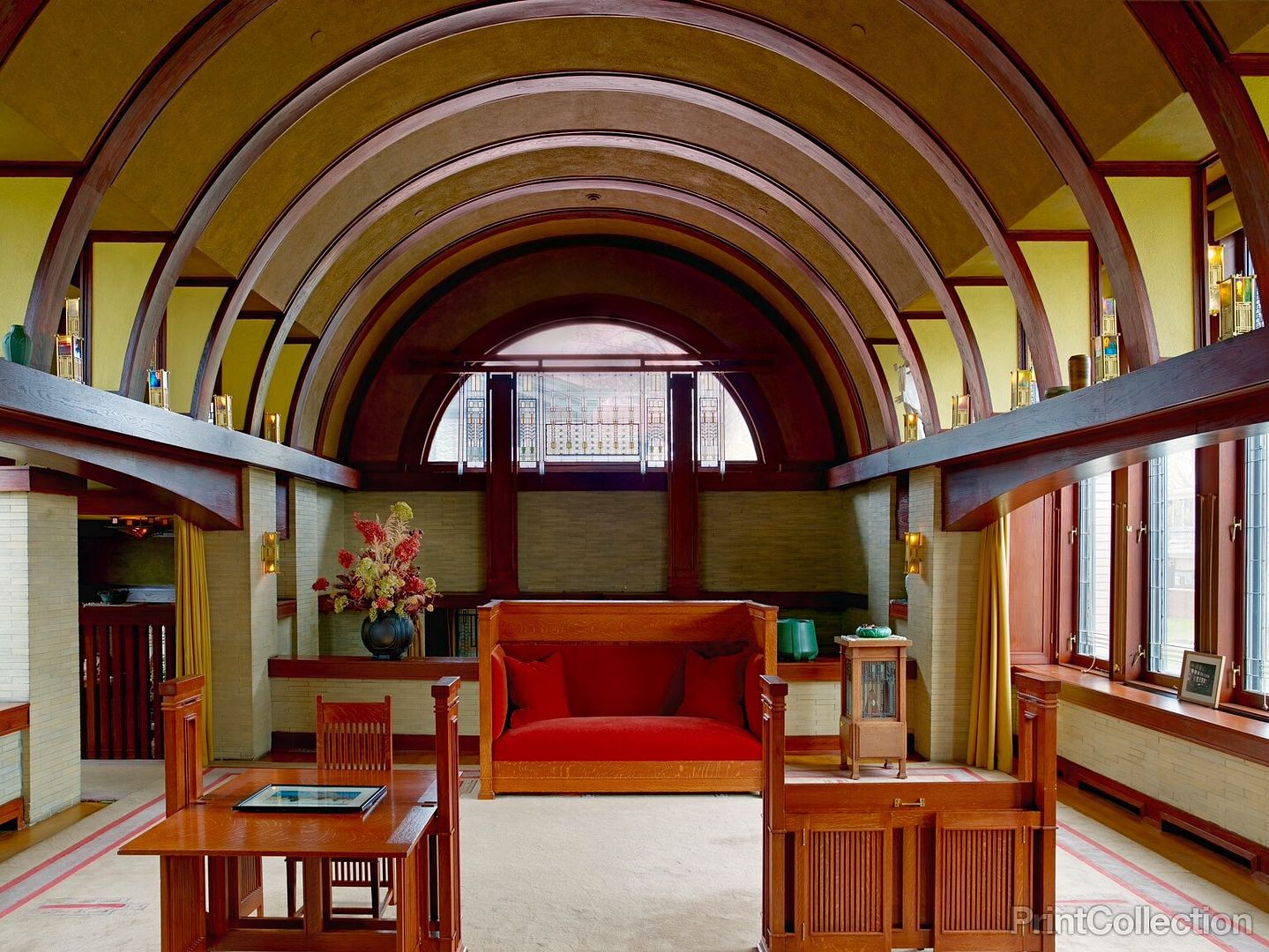 In the basement is a full size bowling alley, billiard room, and coat room. There was also a large walk-in safe to hold valuables on this level.
We had visited Wright's most well-known house, Fallingwater, recently in Pennsylvania. It was really interesting to see this Prairie style home. While the house is so very different, the classic Wright design touch is so evident in each. He had a 70-year long career as an architect and his work was so very different from the norm of the era.
There is no set fee for the tour, but a $10/adult donation is recommended. There is also a lovely, small gift shop where Frank Lloyd Wright-themed items can be purchased. I highly recommend seeing this unique home if you are in the Springfield area.