Rating: 4 on a scale of 5
Location: We spent a week in Columbus, OH, to visit family (my brother and his wife, our two nieces and their families). The location of this campground is about 10 miles from their homes. Other outdoor recreational areas are also located nearby as are shops, restaurants, and various sightseeing opportunities. The location also enabled us to have our family visit us on multiple occasions, which was great!
Lot Size: There are about 130 full hook-up sites here and we had a back-in one on the edge of the park that bordered the woods. We had plenty of room for our RV, tow dolly, and car. Also, when our family visited us there was room for two additional vehicles to park at our lot.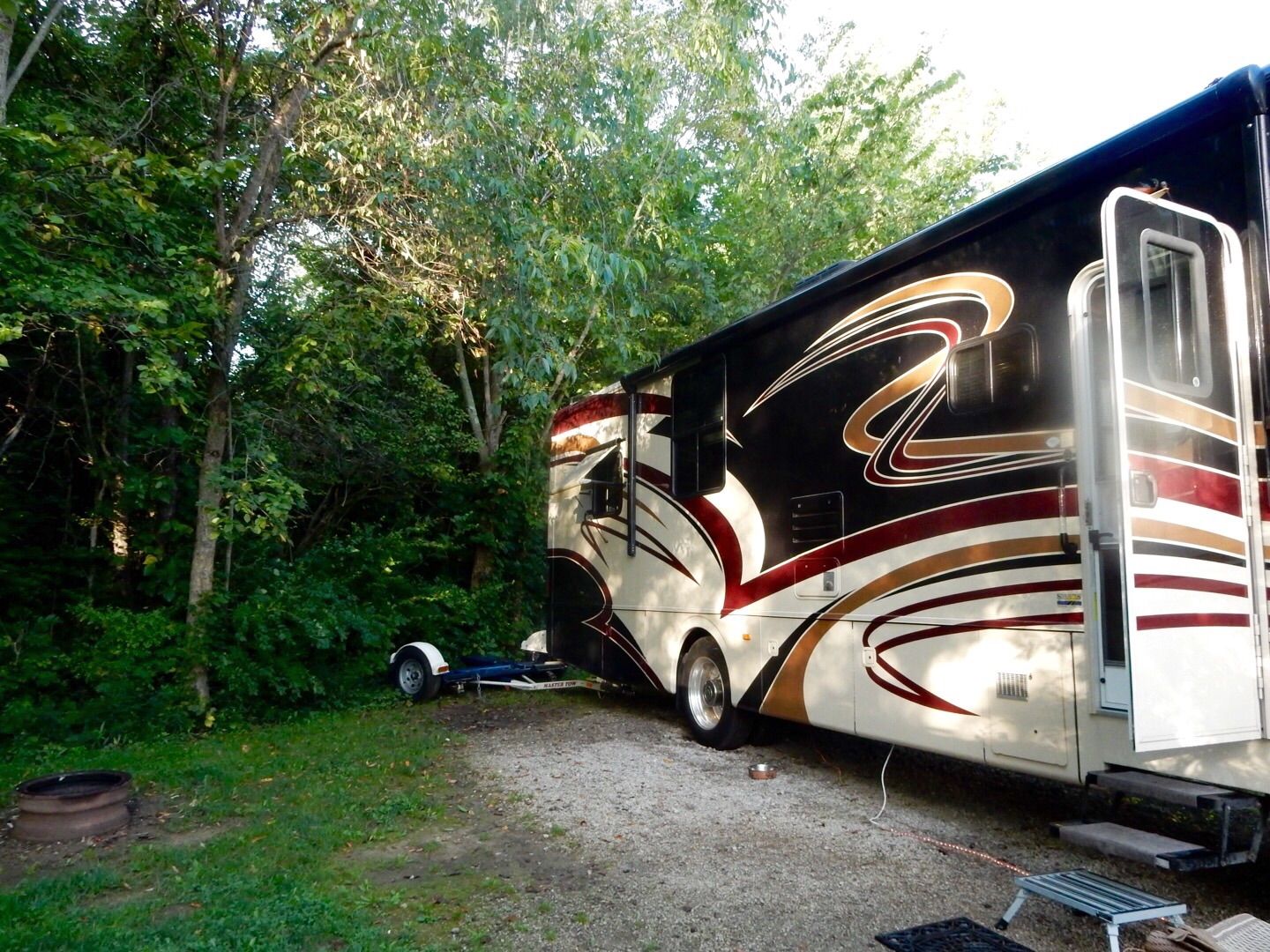 There are also cains for rent here.
Amenities
: This place is loaded with great amenities including a large swimming pool that is open until
8 pm
(with a lifeguard), tennis and volley ball courts, horseshoes, playground, basketball, and shuffleboard.
The campground is also dog-friendly with a nice dog run.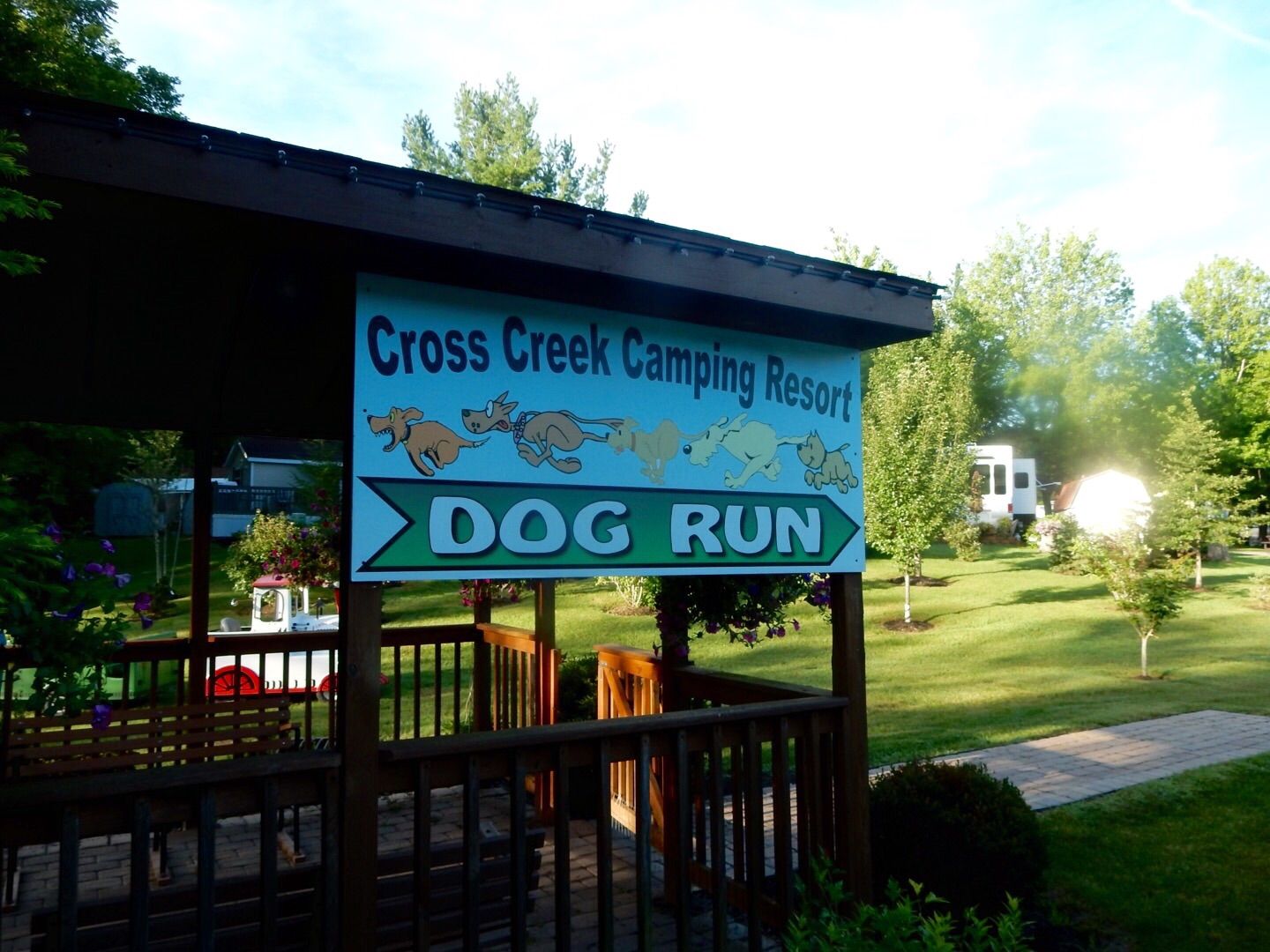 And he's still got it!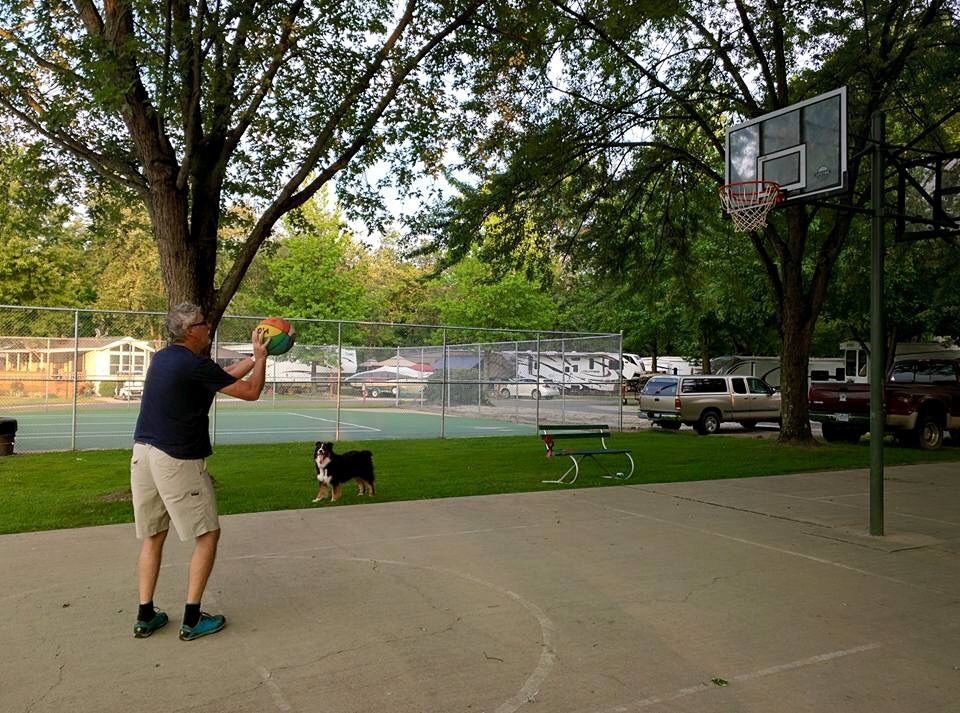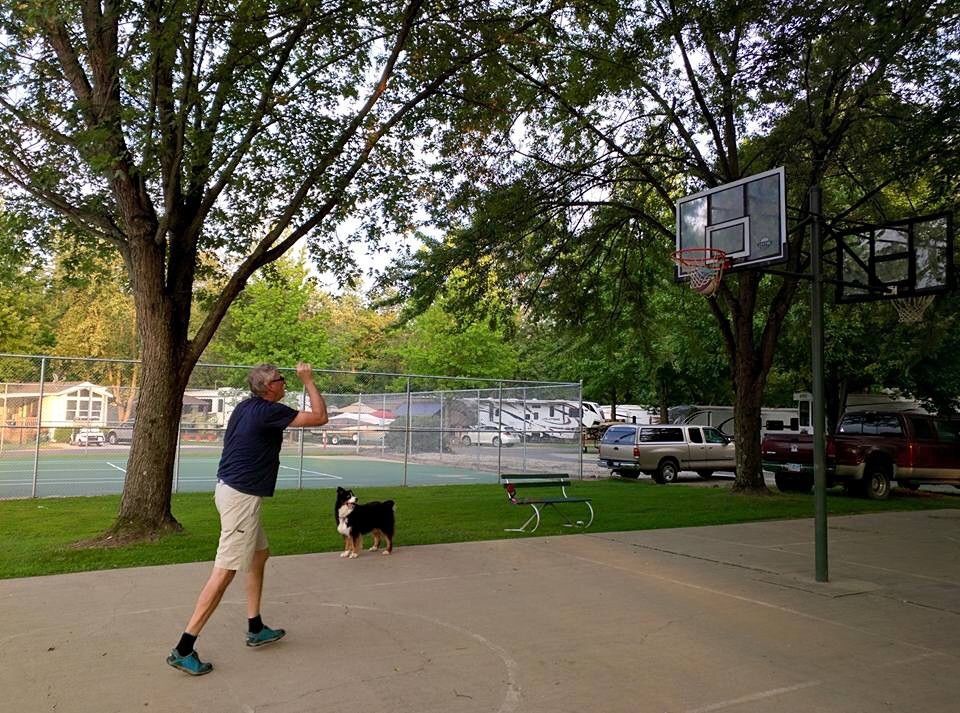 And two points for McGuire, too!
Cost: $260
Management: This is a very well-run resort. Our check in was smooth and efficient. The park is very well maintained and theme-based weekend activities are available throughout the season here.
General Comments: This is a great campground for families. The children of our nieces really enjoyed the playground, pool, and basketball court. Some of the sights are occupied by those who maintain a year-round lot here. Overall, it was a great place to stay while we were in the area. We will likely stay here again.