Resort Review: 5 stars on scale of 5
Location: This resort is located about 6 miles from the town of Cedar Key on Rte 24, which was perfect for us. The attractions in this remote part of Florida are primarily the Lower Suwannee National Wildlife Refuge; the town, dock, and islands of Cedar Key; and several state parks. The RV resort is quiet, peaceful, and serene.
Lot Size: Very LARGE! I do not know if we will find another RV resort that provides such beautiful lots that afford so much privacy.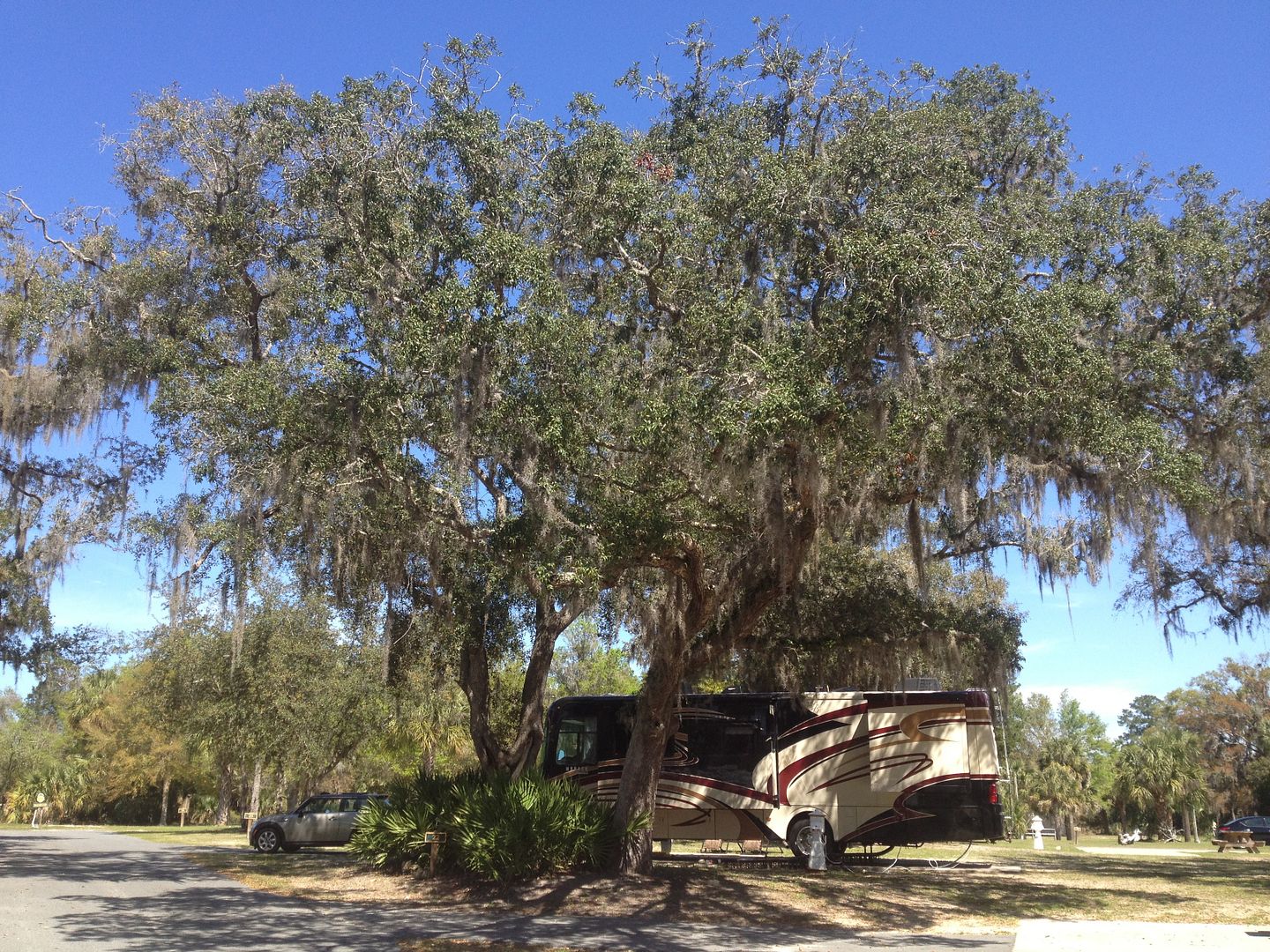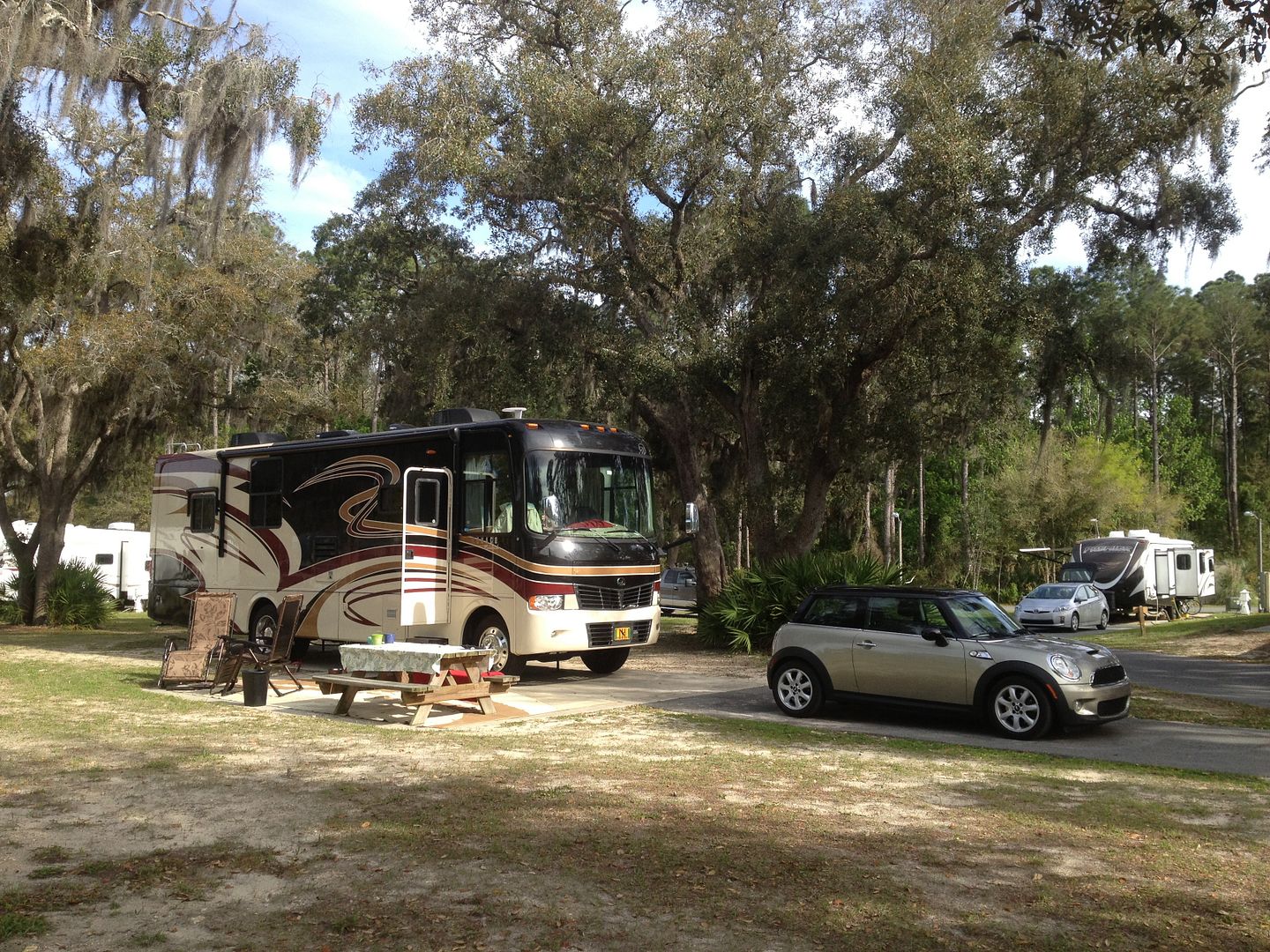 Amenities: Beautiful heated swimming pool (very enjoyable), horseshoe pits, club house with nice kitchen and porches for socializing (movies, large flat screen tv, games, puzzles, etc.), nice pet area including large field for doggy play time with others, a couple of ponds, nice bird watching. Wifi and cable (only about 10 channels) included.
Management:
Wonderful, helpful, caring people run this RV park. They were always very helpful.
Cost: $517.50 + electric ($81).
Comments: If we are in this part of the country again, we will definitely stay here. Connie and Cliff who run the place are great. The resort is immaculate and very well maintained. Laundry (washing machines and dryers - 3 each) are on the back porch of the club house. At first I thought that was a little strange, but I ended up loving the set up (throw some laundry in, go swimming, enjoy the outdoors, and get the laundry done). By the time we left, the bugs were a bother and there was flooding on the rivers, so plan carefully for the time of year you visit Cedar Key. Overall, it was a great experience.
Link to website: www.cedarkeyrvresort.com