As we drove north from Padre Island, we saw a sign for the Bob Hall Pier. Desiring one more look at the Gulf of Mexico before driving north to San Antonio, we pulled into the Padre Balli Park in Corpus Christi.
The pier.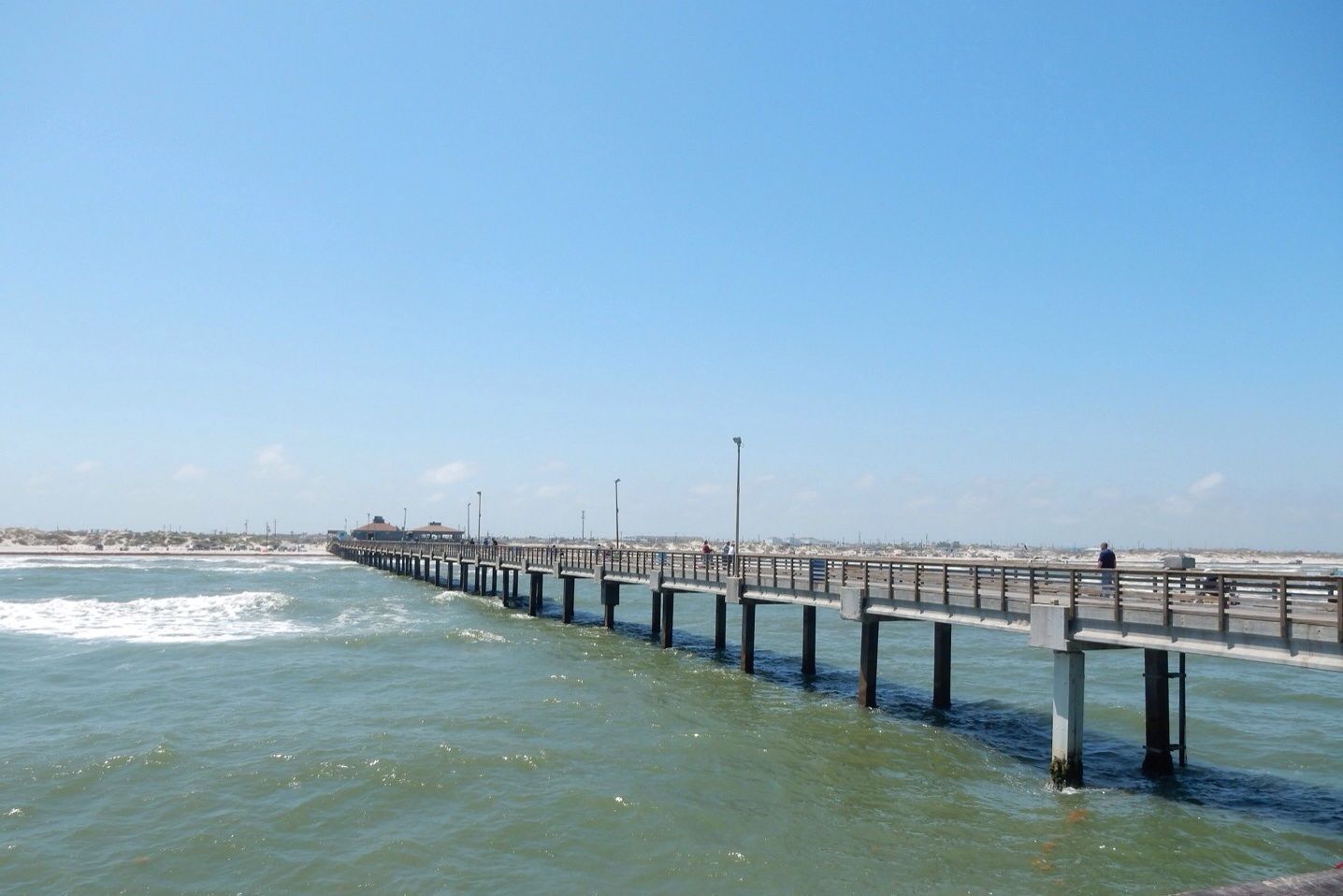 John took this photo... Sadie wasn't allowed on the pier.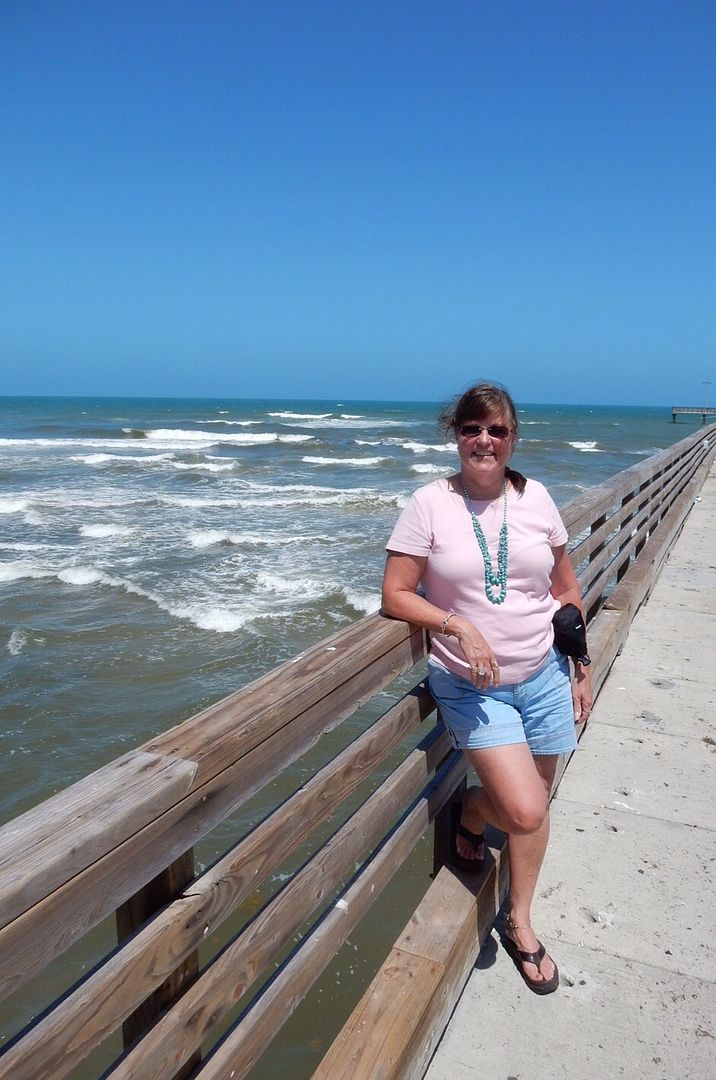 View of the Gulf of Mexico from the pier. Note the seaweed along the coastline. It's soft to walk on and people just step over it and go for a swim.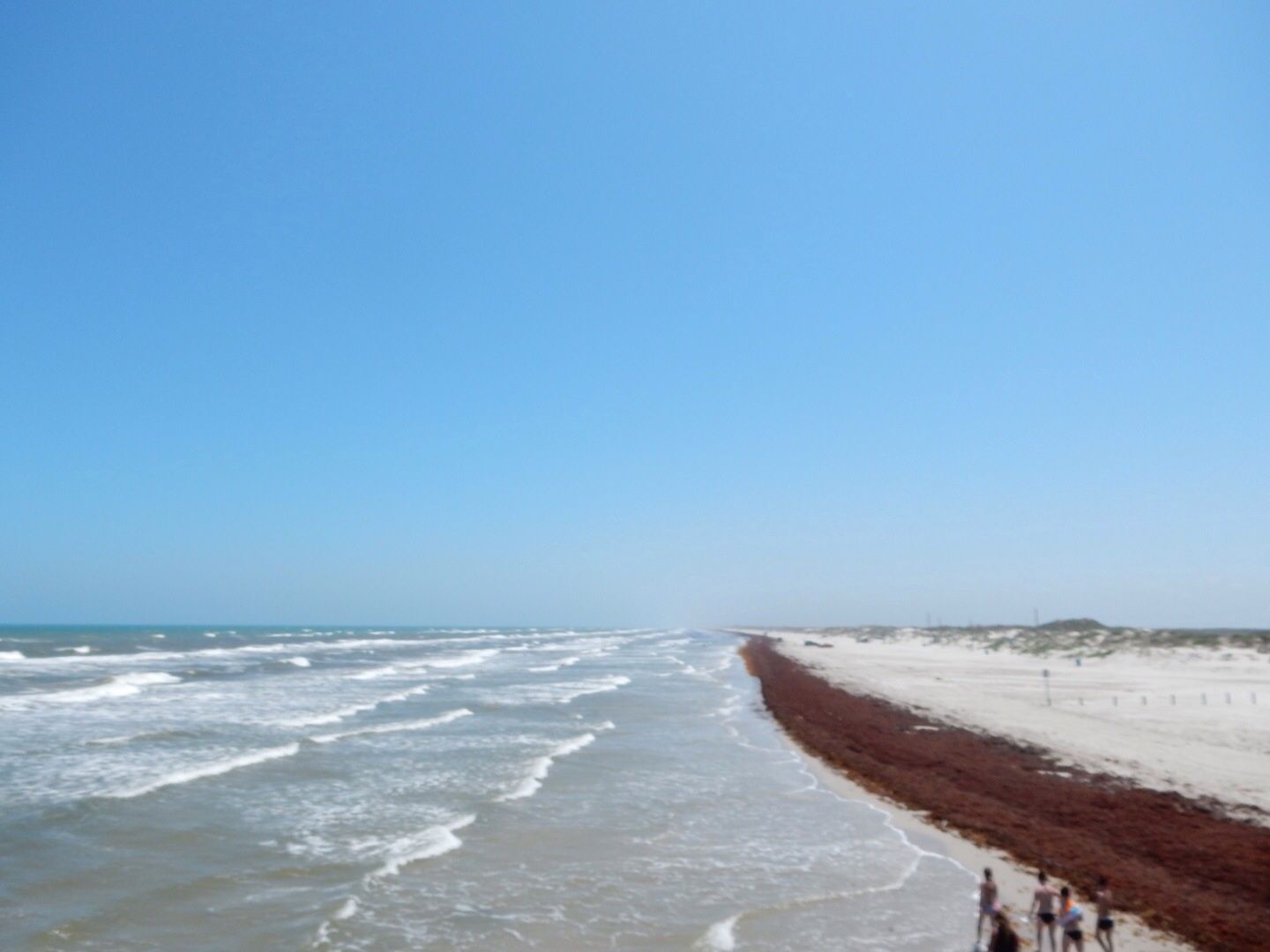 Sights on the pier.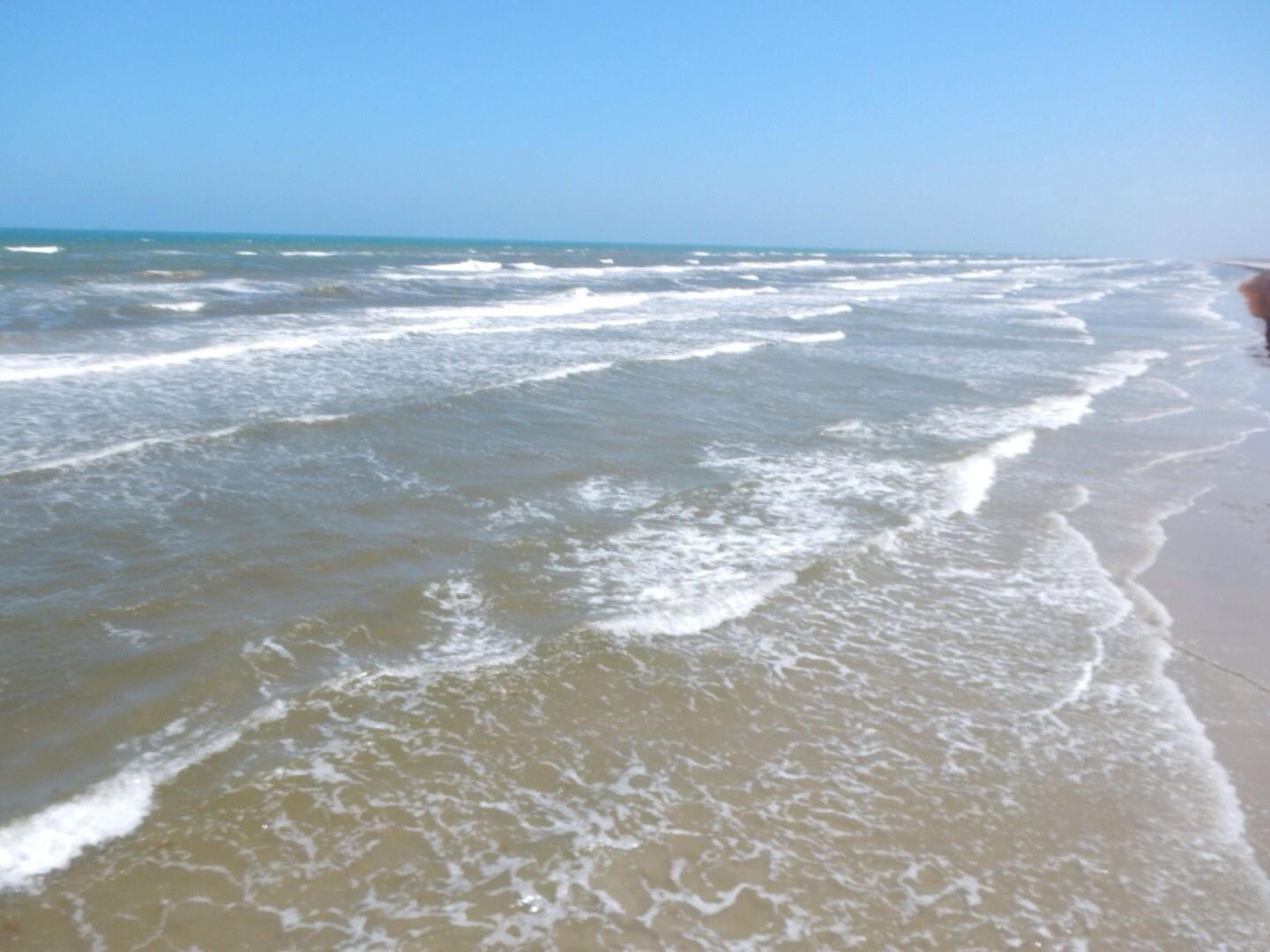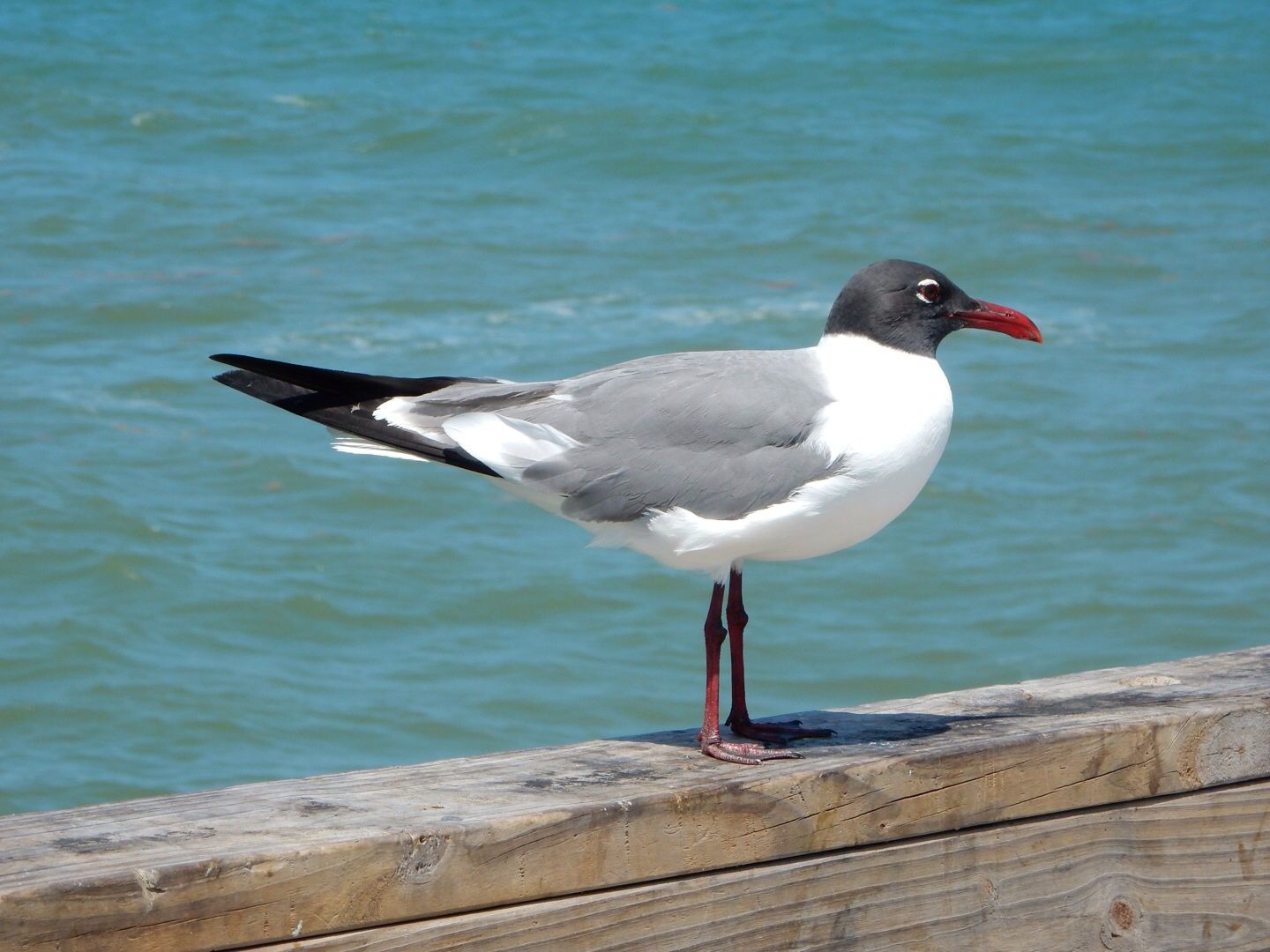 Poor sand shark...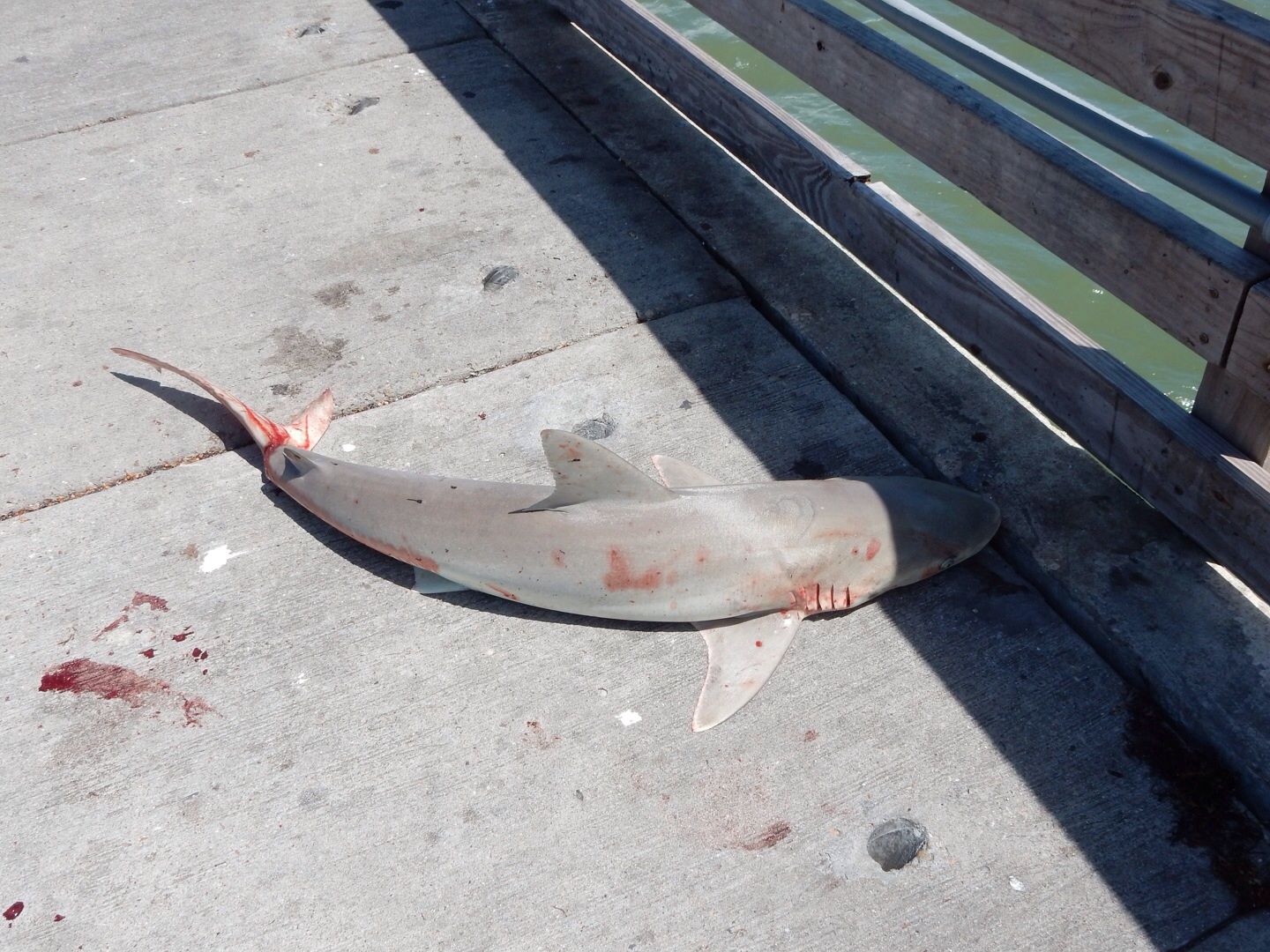 Check out this pelican. We saw him eating a fish (the fish was all squirmy while the bird held tightly onto him).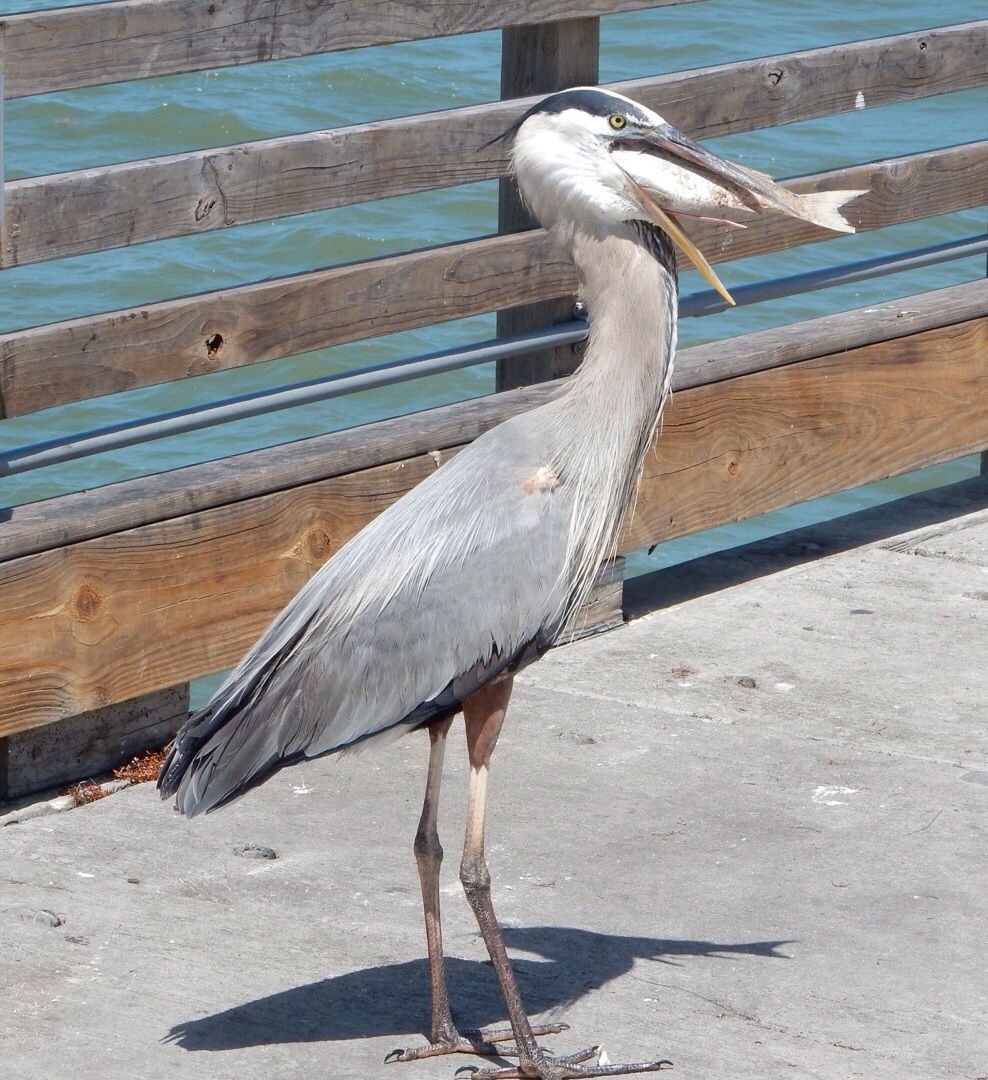 Then there was just the tail of the fish sticking out of his mouth.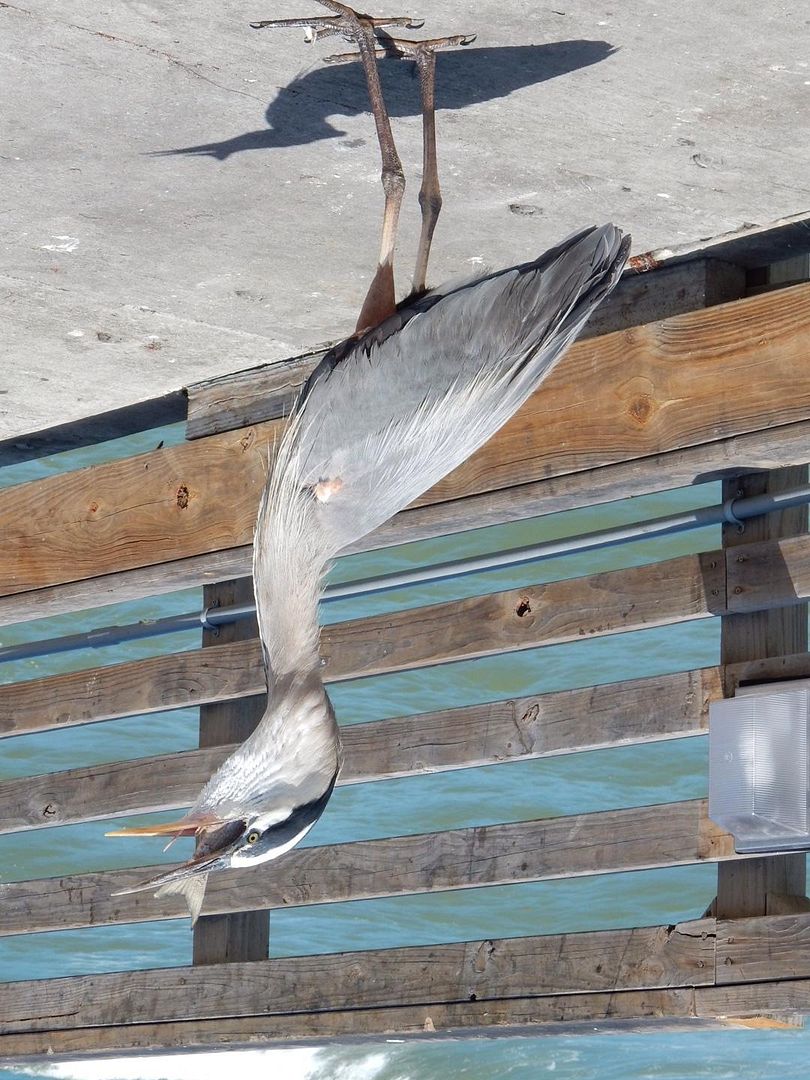 The fish is now in his throat!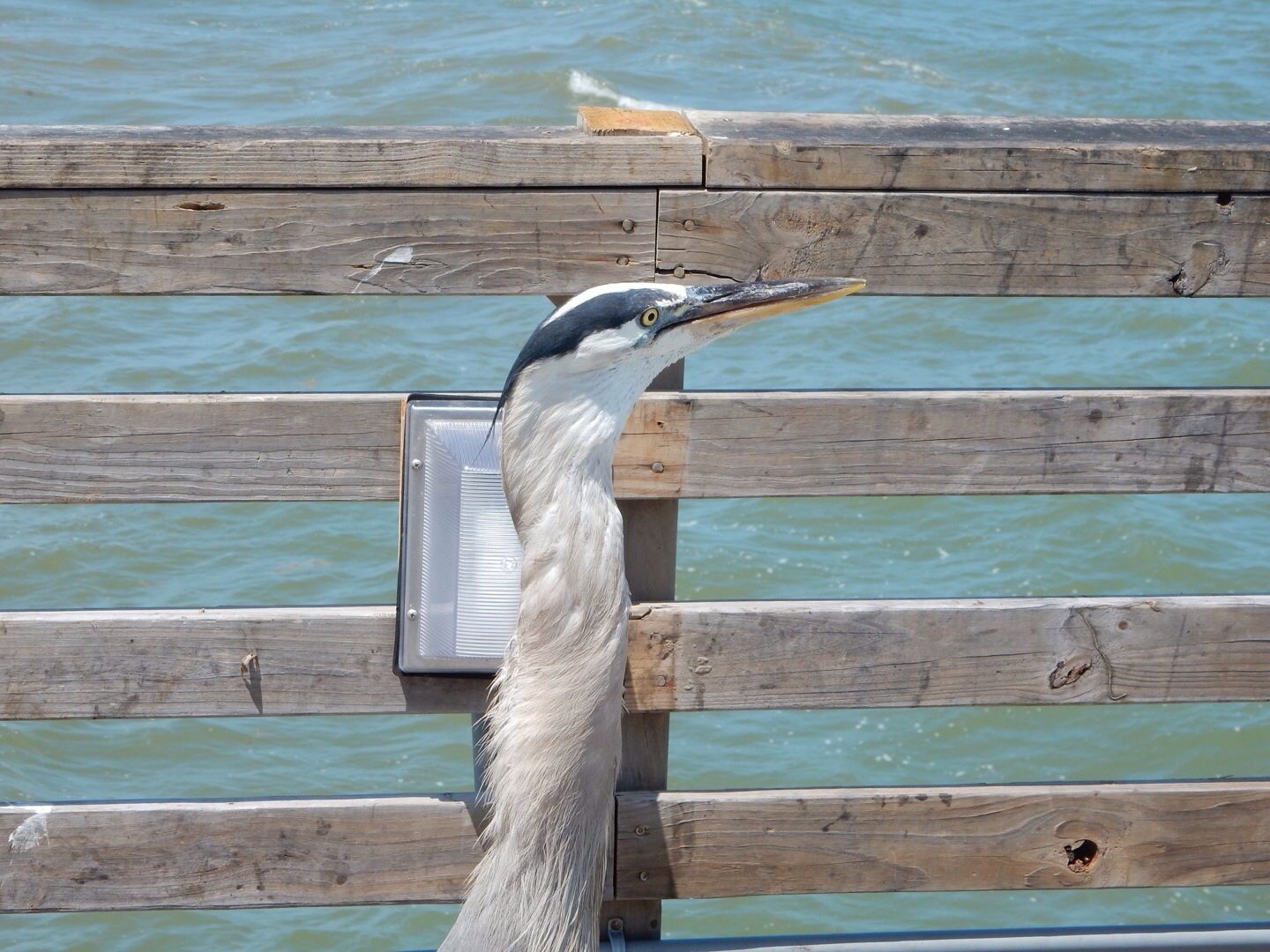 The cost to access the pier is $2/adults and $1/seniors. There is an additional fee for fishing (I think it was $2/per pole).
This is one of the best aspects about retirement. We can just stop and see the the sights. The fishermen and birds on this pier were fun to see! There was also a bar and restaurant on the pier that we would have stopped at if dogs had been allowed on the deck.
We will likely not visit this park again, but it was a very enjoyable stop along the way.