Our departure from Cedar Key, FL, was delayed by one day because John was not feeling well a couple of days earlier. We had called our physician (from PA) and he called in a prescription for him.
Before we left our home town, we had physicals with our primary care physicians, any preventative tests needed, immunizations (shingles), and advised them of our full-time RVing plans. They will continue to advise us telephonically (which will sometimes be to see a physician face-to-face). When we next visit PA, we will make check in with them again. Anyway, the prescription helped and we departed only one day later.
We drove to Mobile. AL, the first day. This was farther than we had expected. Once we were on the road though, it was easy-going. For this 1,060-mile trek, about 800+ miles of it were on I-10, so no real navigational issues. I have an application (AllStays) on my iPad that provides information for truckers, RVers, travelers, etc., regarding rest areas, truck stops, places to stay the night, etc. It is well-known by RVers that WalMart is very RV friendly and most will allow you to spend the night in their parking lot (meaning that it's free for the traveller!) The AllStays app advises the user on which WalMarts will allow overnight stay and which will not (some local laws prohibit overnight stays). Home Depot and Lowes will also allow RV overnight stays.
We followed the standard procedure of receiving permission from the WalMart store manager before settling in for the night. Honestly, I do not sleep well in these settings, but we did see the police patrolling the lot that night. It is also very convenient to stock up on any provisions needed.
The second night we stayed at a Flying J outside of Houston. We had to traverse a tunnel and many bridges, but made very good time. Wind really impacts driving conditions, so John was beat by the time we pulled over for the night. Flying J is a great place for RVs to get fuel as they have designated by RV lanes (where you an also purchase propane) and RV parking spaces.
The third day we arrived at the Admiralty RV Resort and checked in. We had initially planned to arrive in San Antonio May 1, but contacted them and arrived 3 days early. The convenience of staying in an RV resort was the primary reason we made the decision to check in early. We learned that we need to factor this into our planning for the remainder of 2014.
There were some amazingly nice welcome centers and rest areas along the way - not something I am accustomed to in Northeast and East coast areas of the country.
Pensacola, FL, Rest Area
- Very nice walking trail and this awesome A-4 Skyhawk used by the Navy until the mid 1980s.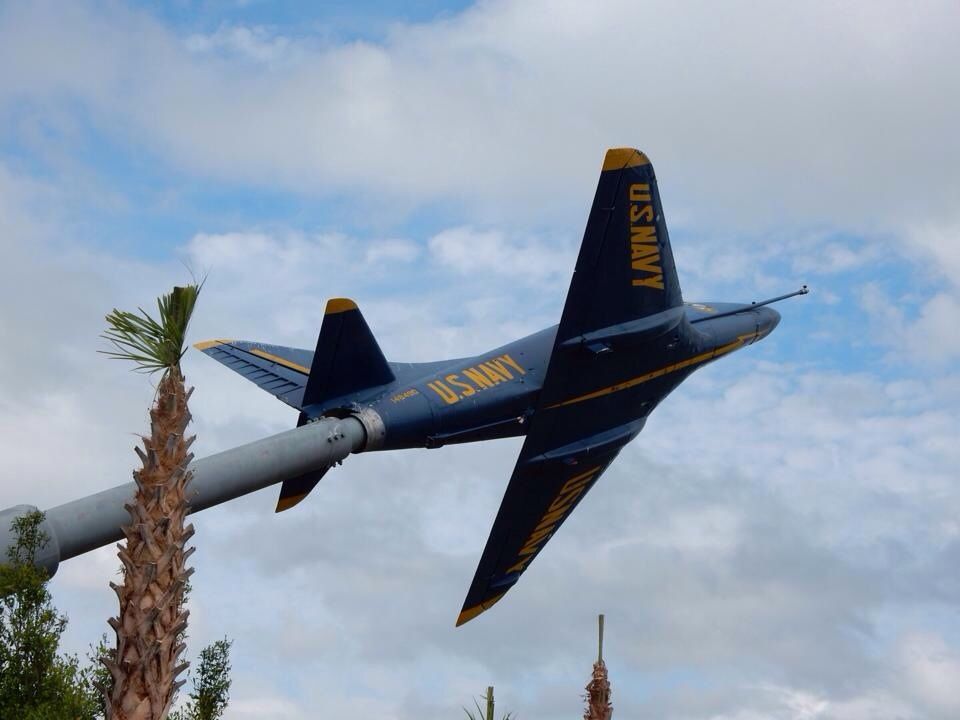 Louisiana Welcome Center
- Beautiful exhibits about the history and natural wonders of the state. And free coffee that John enjoyed. Also, walking trails that Sadie enjoyed (and us, too)!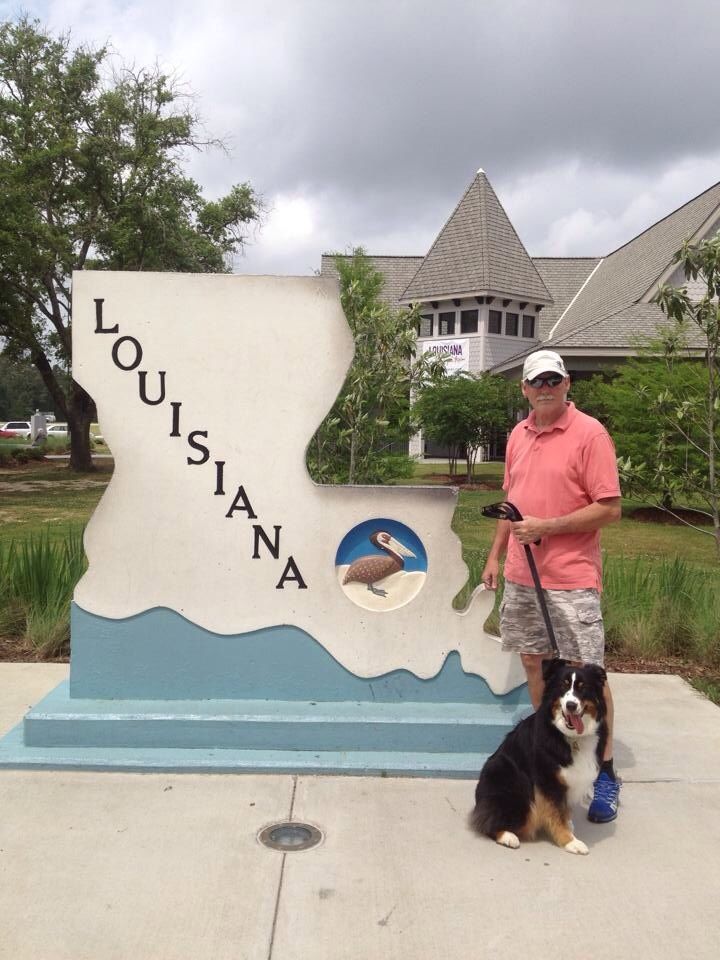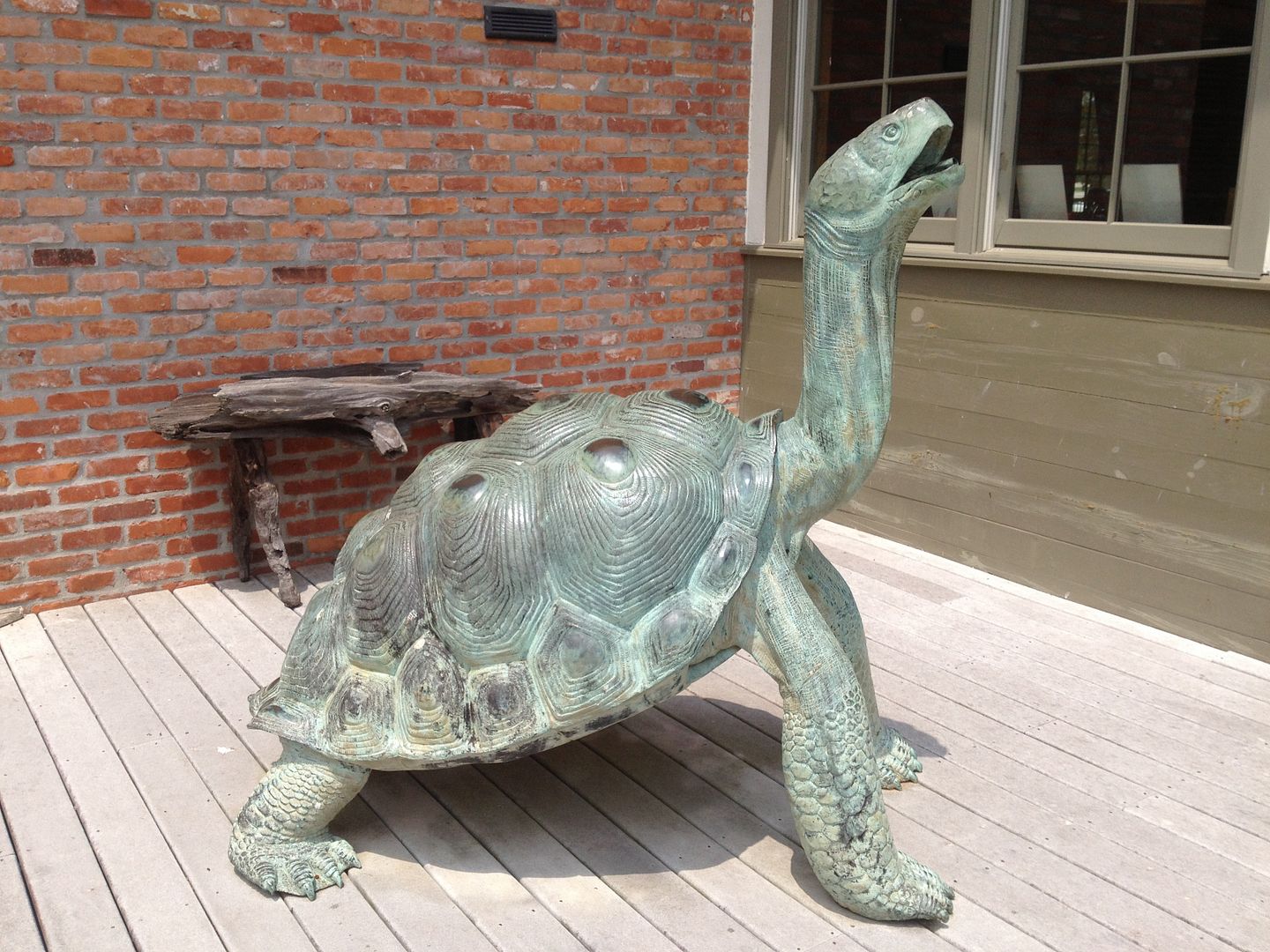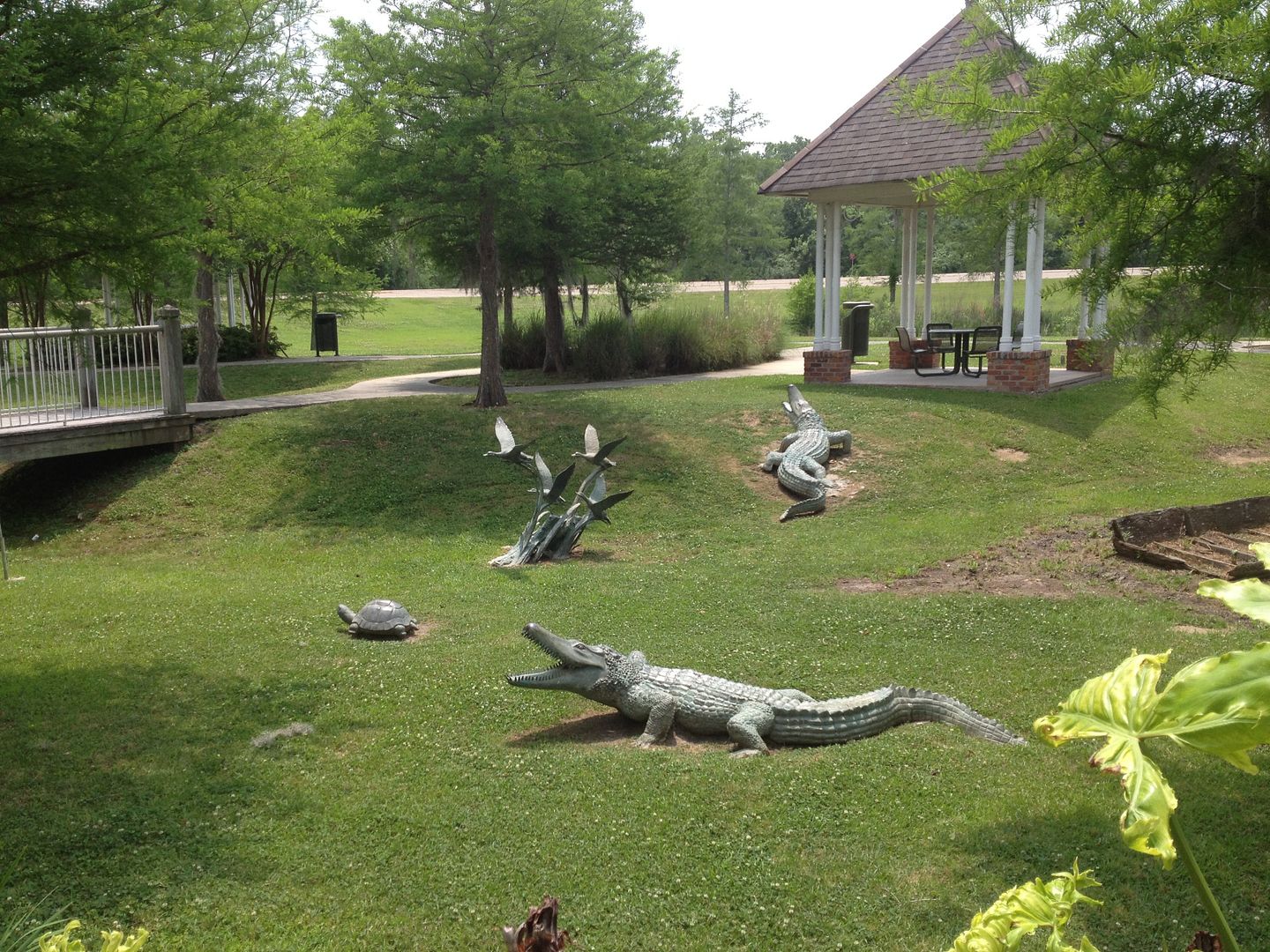 Guadalupe County (Texas) Rest Area
- Several hiking trails with blossoming prickly pears, plenty of lizards, and birds. We didn't see a rattler or scorpion but we were told they can be found in abundance there. Sadie spotted some squirrels that she wanted to chase up a tree!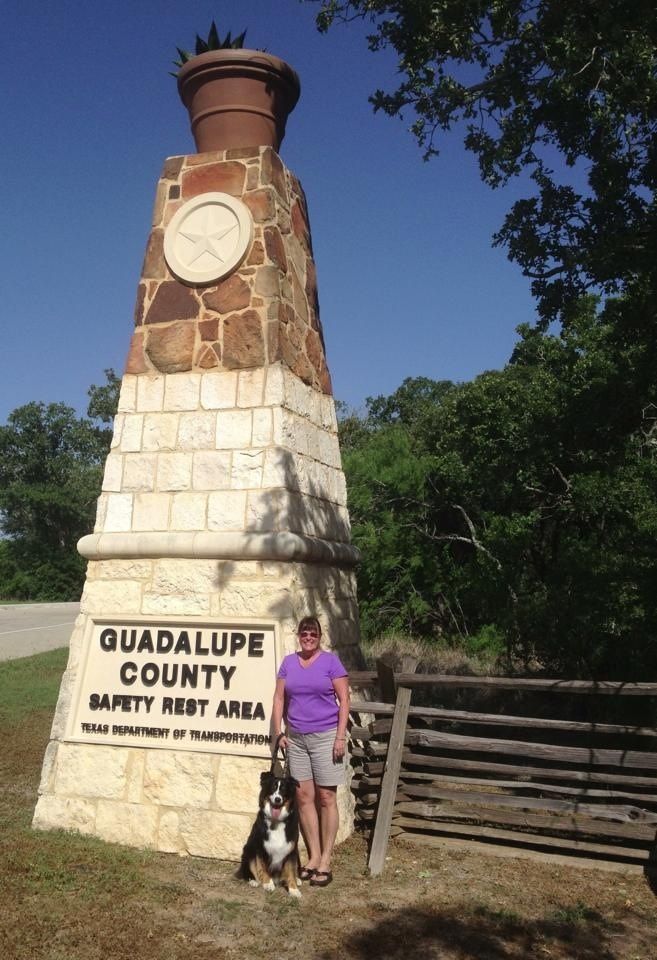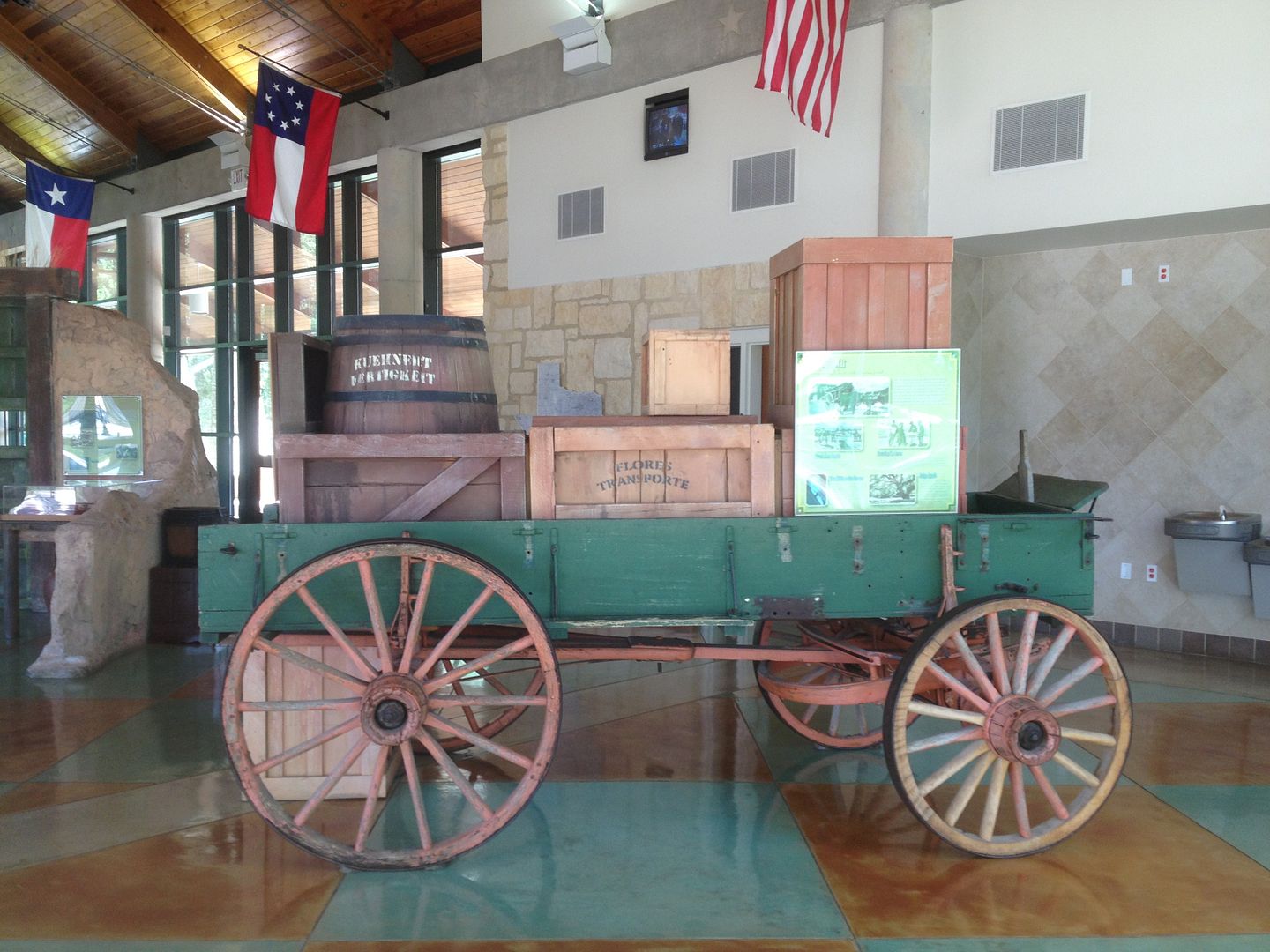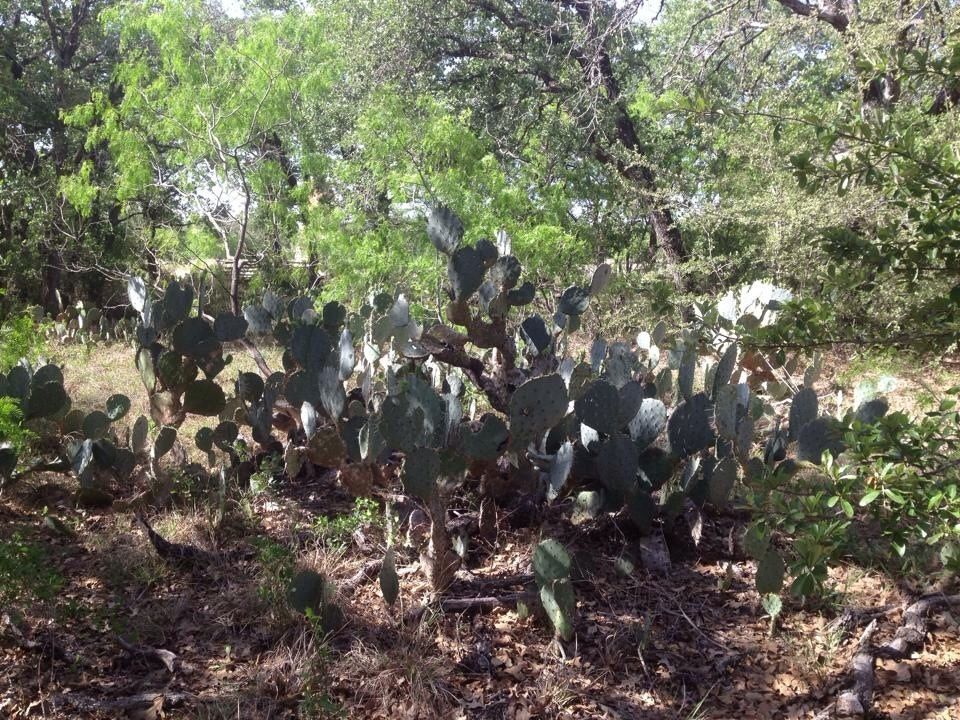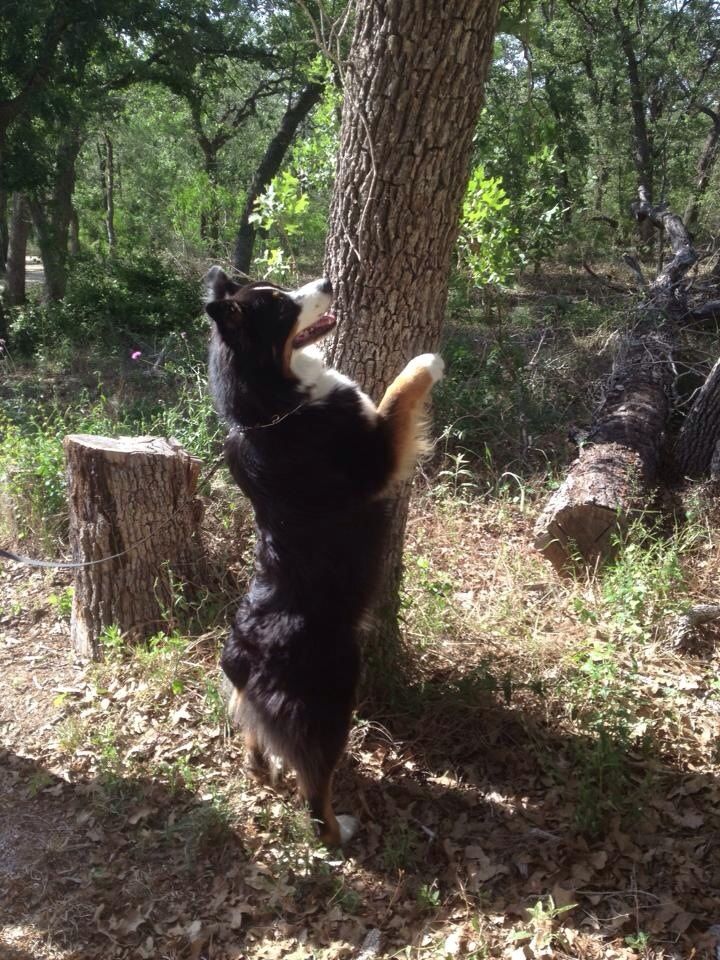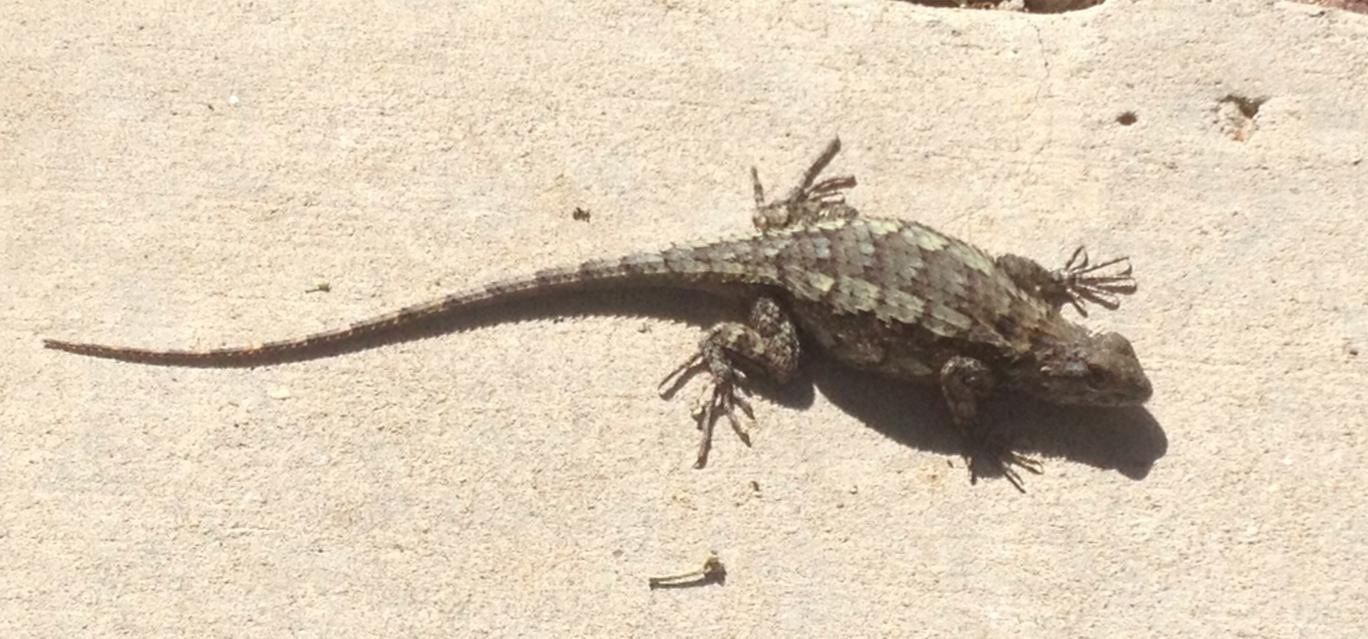 We had only a three-hour drive the third day and checked into the Admiralty RV Resort around 1 pm.