Founded in 1690 in East Texas, it was moved to the San Antonio River in 1731. Espada is the one farthest south of the 4 missions that comprise the San Antonio Spanish Missions National Historic Park.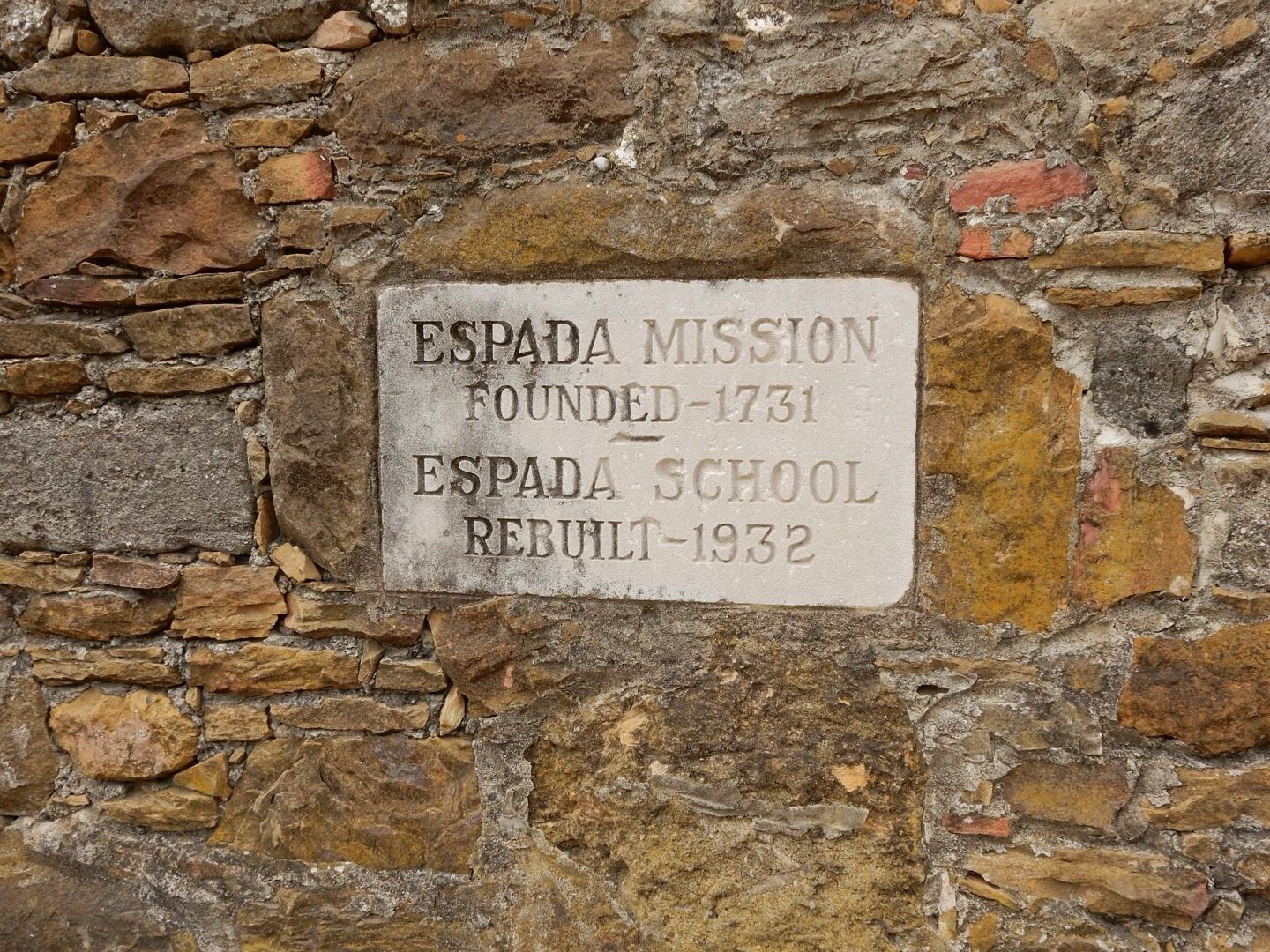 Mission ruins.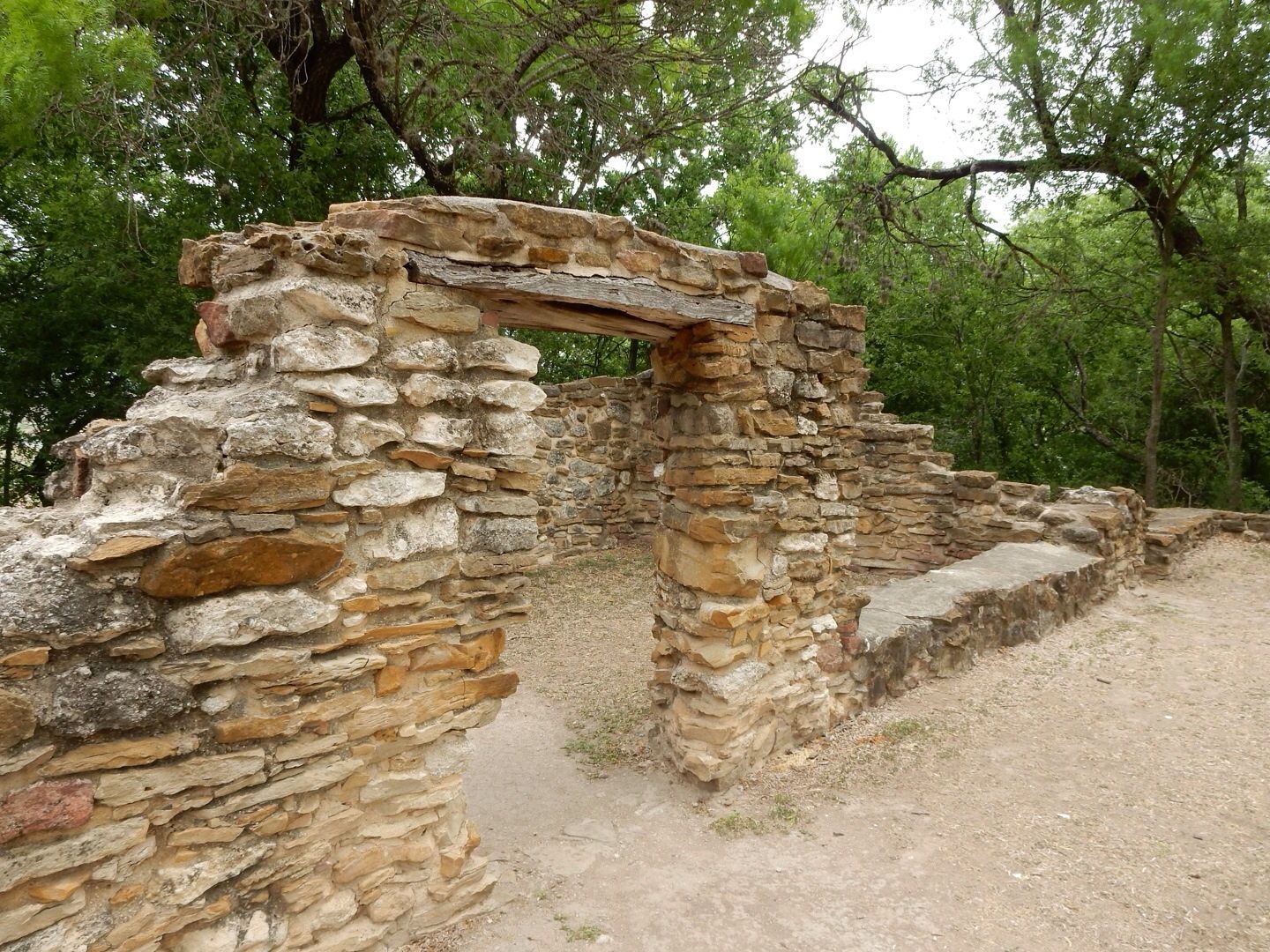 Ruins of interior walls of perimeter. The rooms were the homes for the families of the mission Native Americans.
The church is being renovated so unfortunately we were unable to see the interior.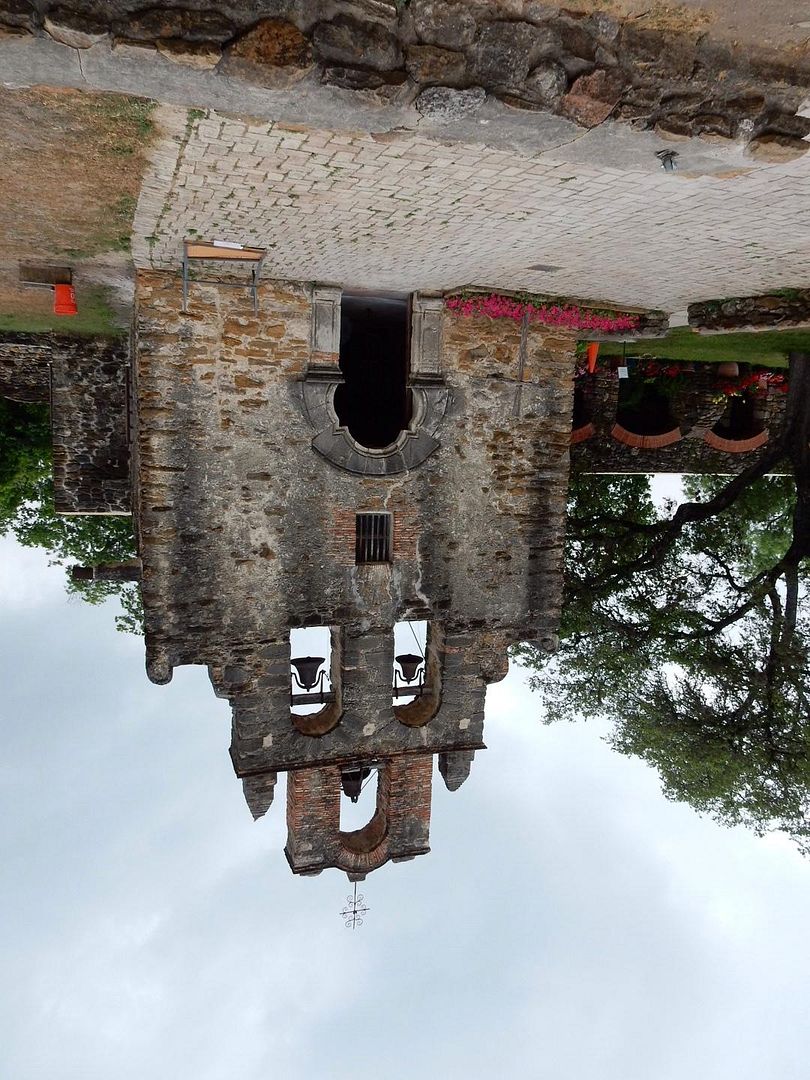 Loom on display that is a replica of those used by mission residents to weave cloth.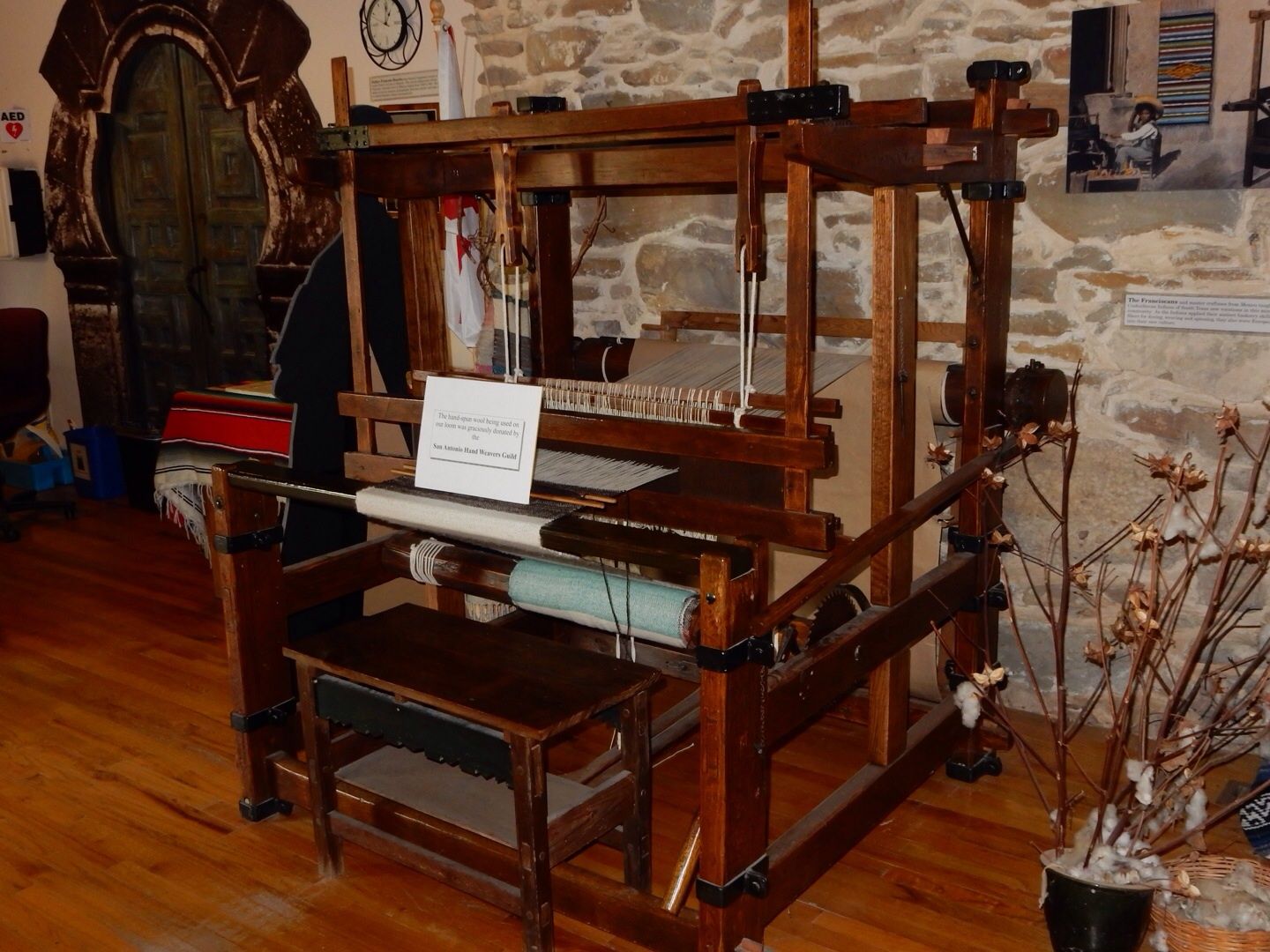 This tree that grows with some of its branches on the ground (I have seen one at every mission!) was of great interest to Sadie.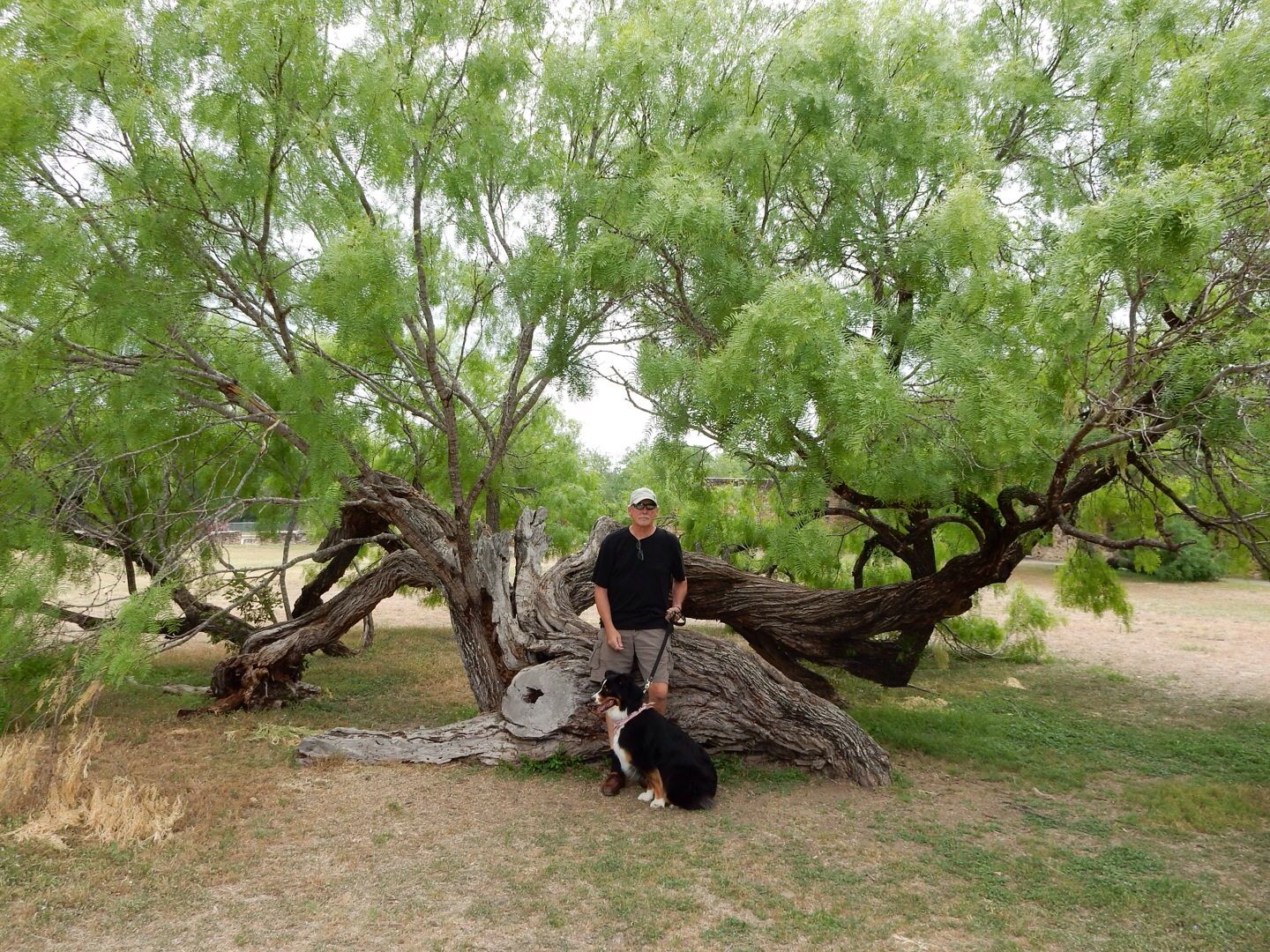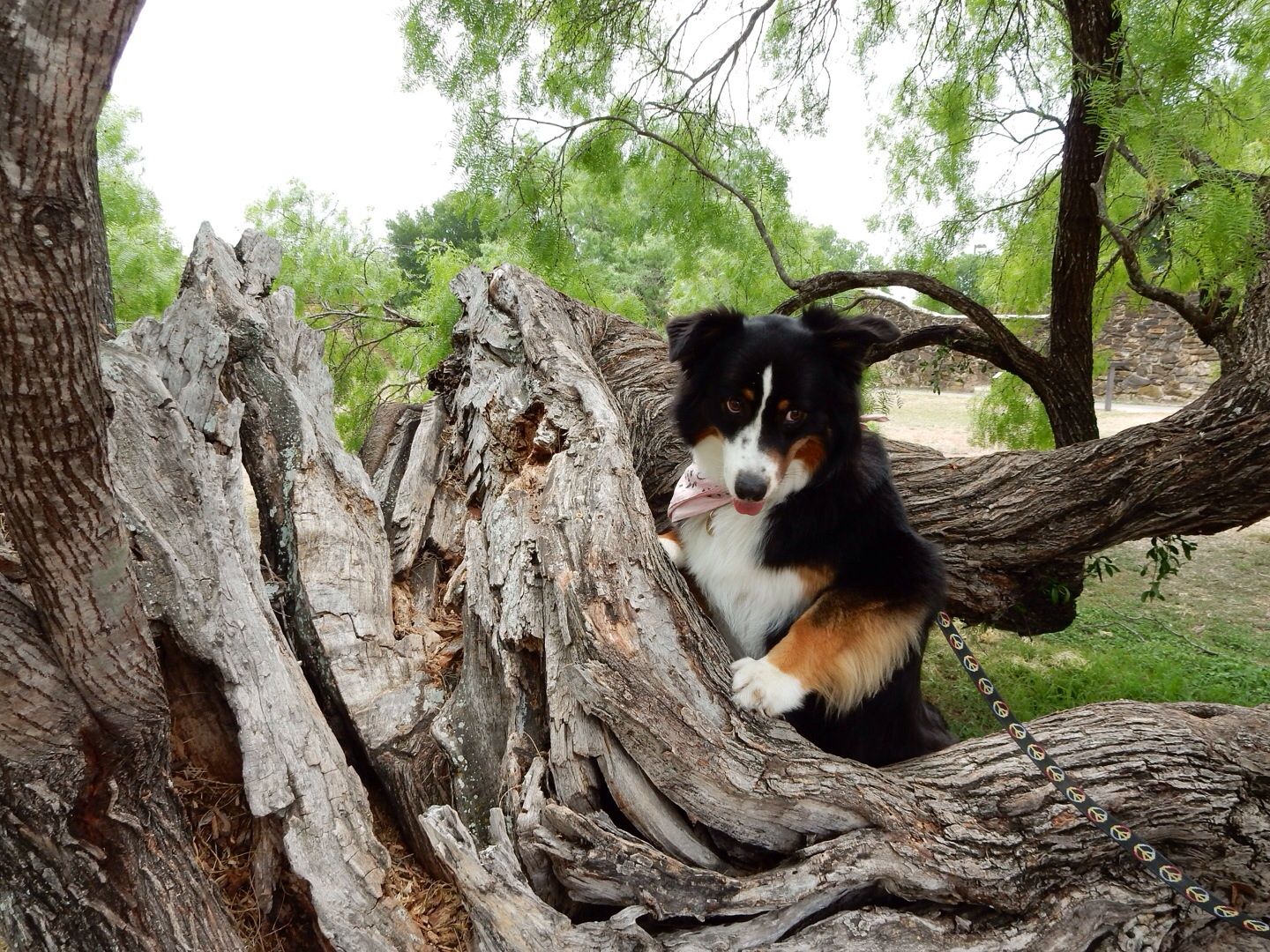 The success of the missions depended on crops. With sparse and unpredictable rainfall, a 15-mile network of dams and acequias (aqueducts) were built that irrigated about 3,500 acres of land. The best-preserved acequai system is at Espada. Farms continue to use this system today.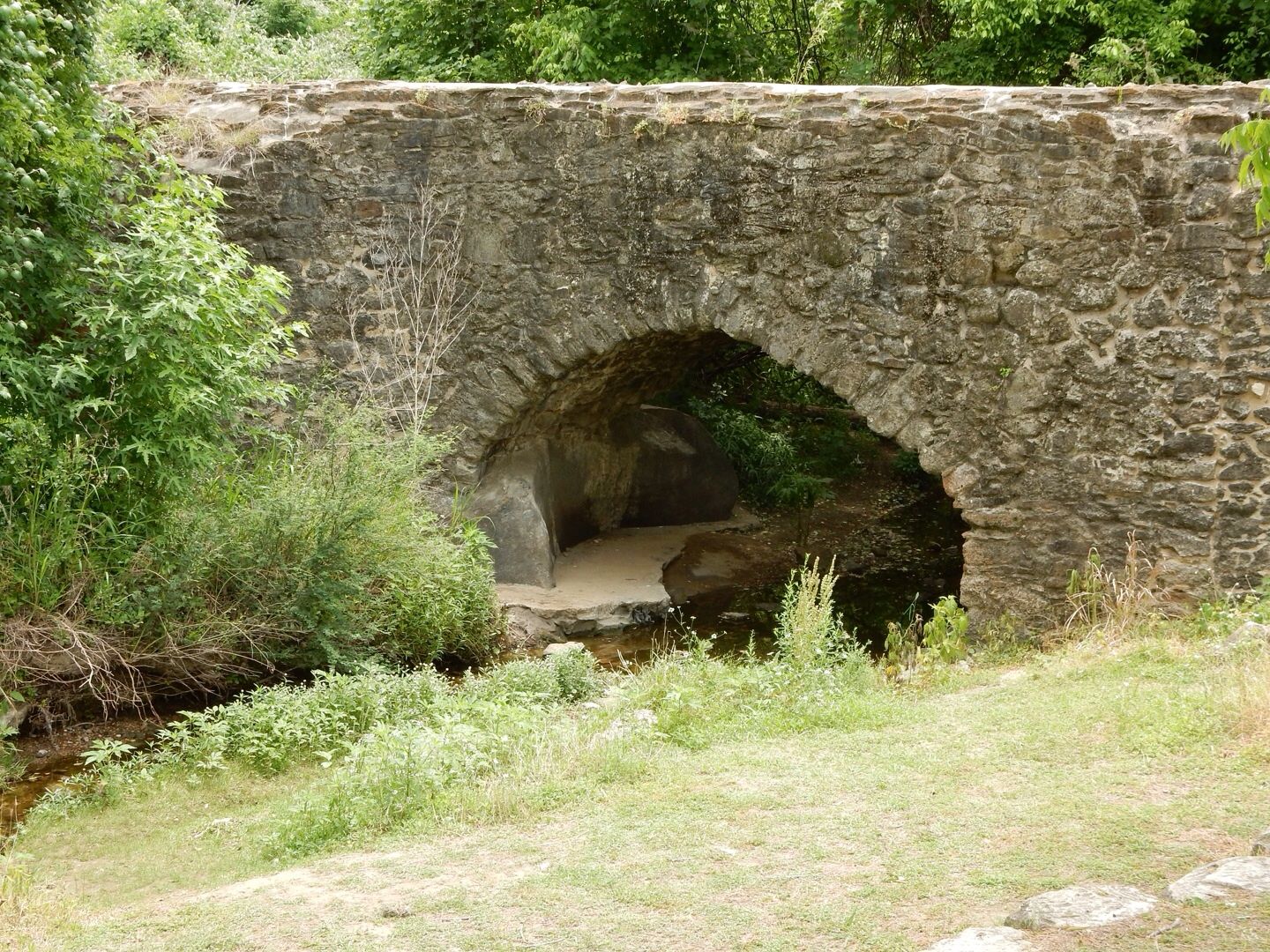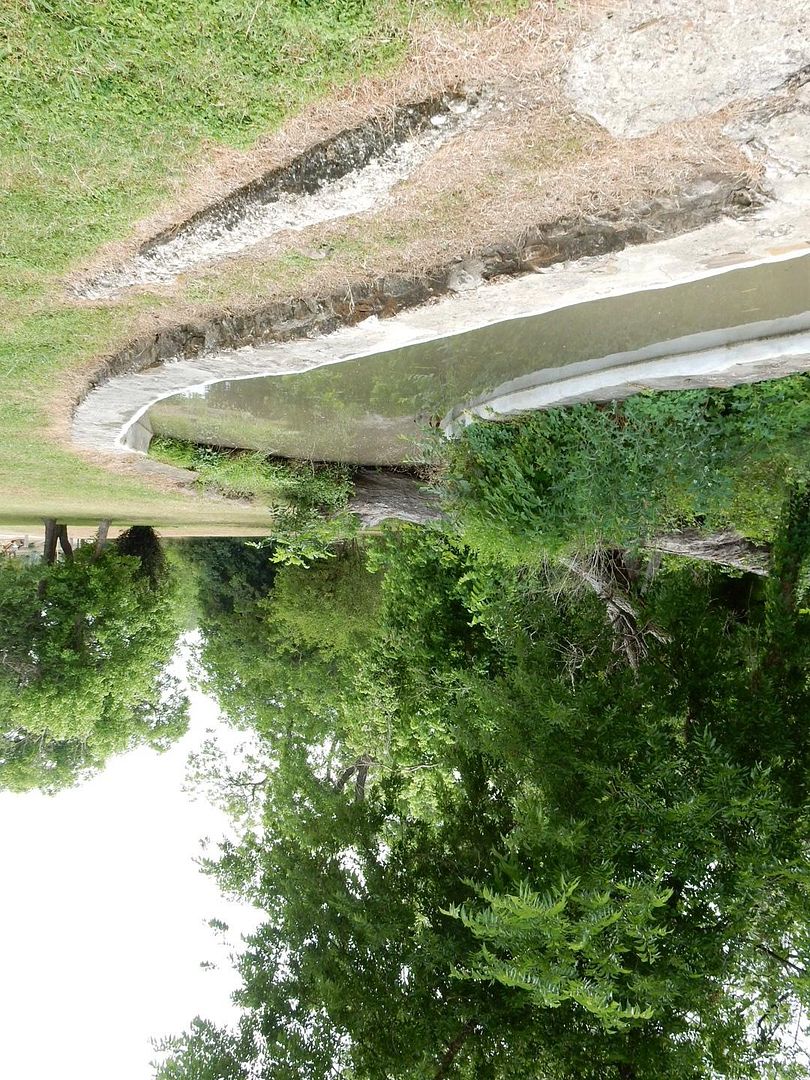 The aqueduct was a mile or so north of the Espada Mission. Admission is free. Dog-friendly on grounds and ruins, but not inside buildings.