We had heard about the famous El Mercado located in Market Square (dating from the 1820s) across from the Spanish Governor's Mansion. The square is the location for many of San Antonio's festivals. On Cinco de Mayo we made our way there to check it out.
There is a Fresh Market where local farmers bring their produce for sale to the public. El Mercado is a large in-door shopping market in old (but renovated) Spanish constructions.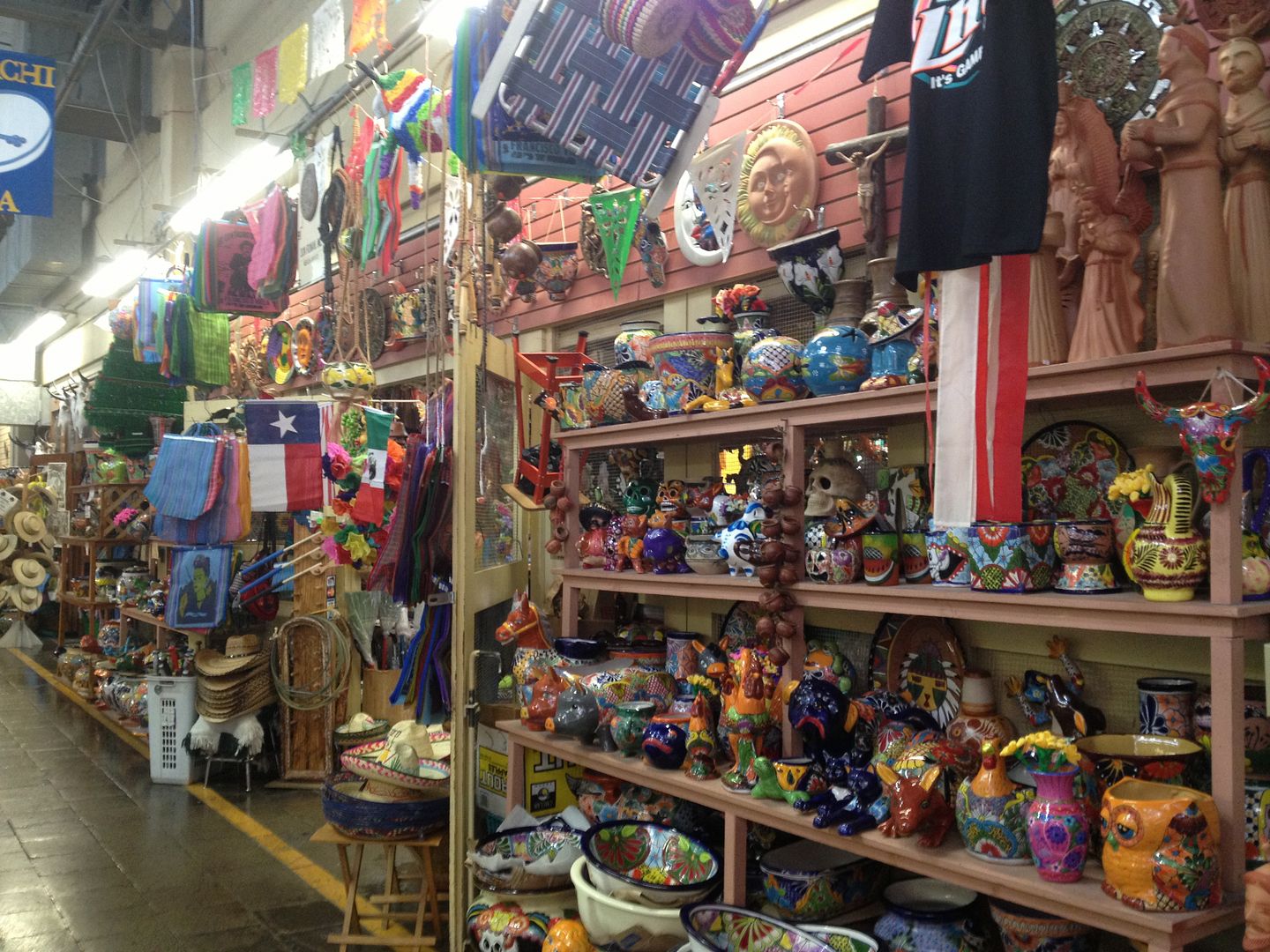 We were on the look out for some value-priced margarita glasses (and had to check out almost every store!) But we did end up finding just what I wanted at one of the shops (hand-blown Mexican-made glasses with reddish rims).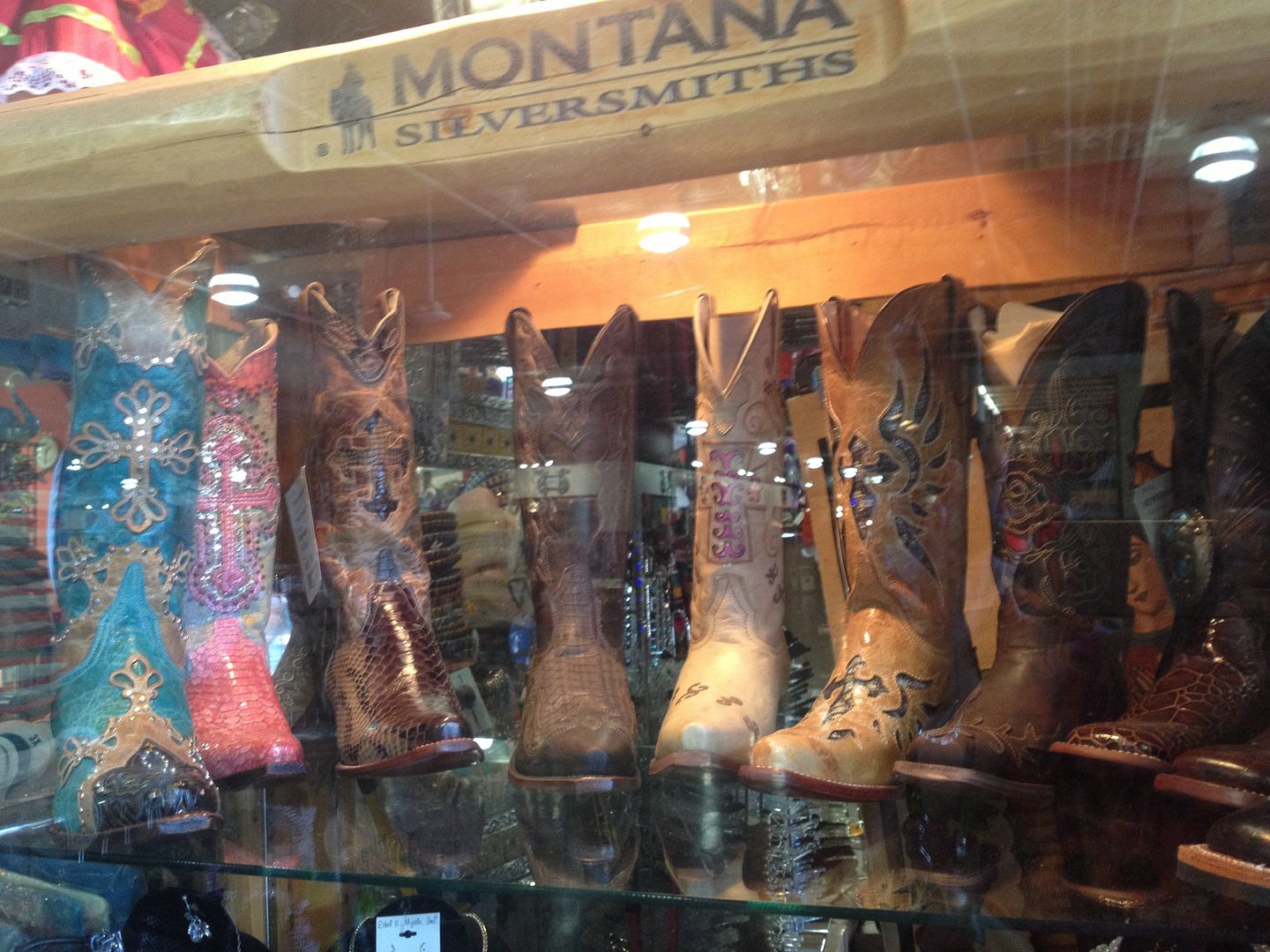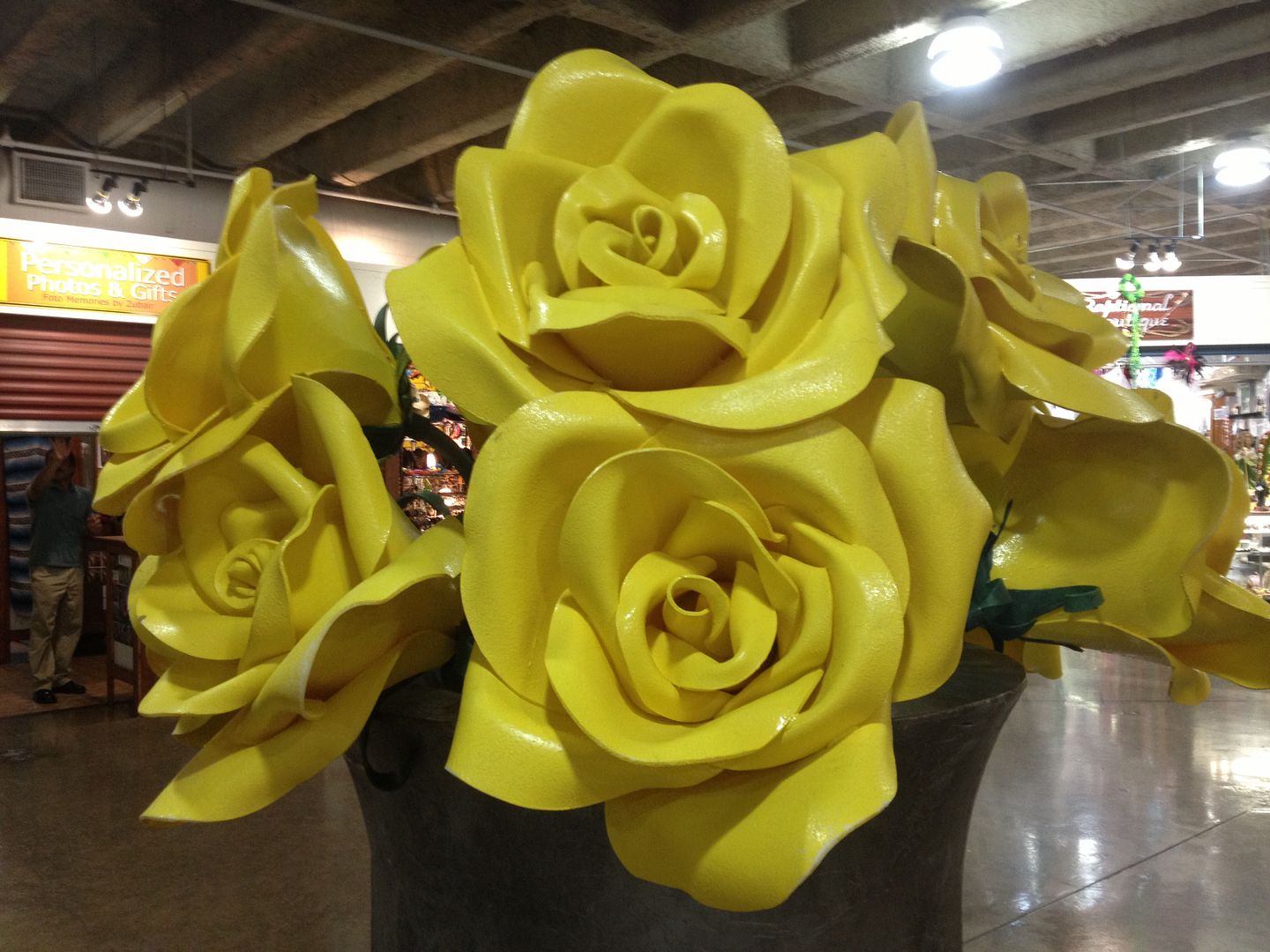 Milam Park: A block away from the market, is a Milam Park. There is a lovely gazebo in this park, walking trails, exercising spots, kids playground, and a large monument to honor Benjamin Rush Milam.
Milam (1788-1835) was a prominent figure in the Texas Revolution. Milam County (Texas) is named after him.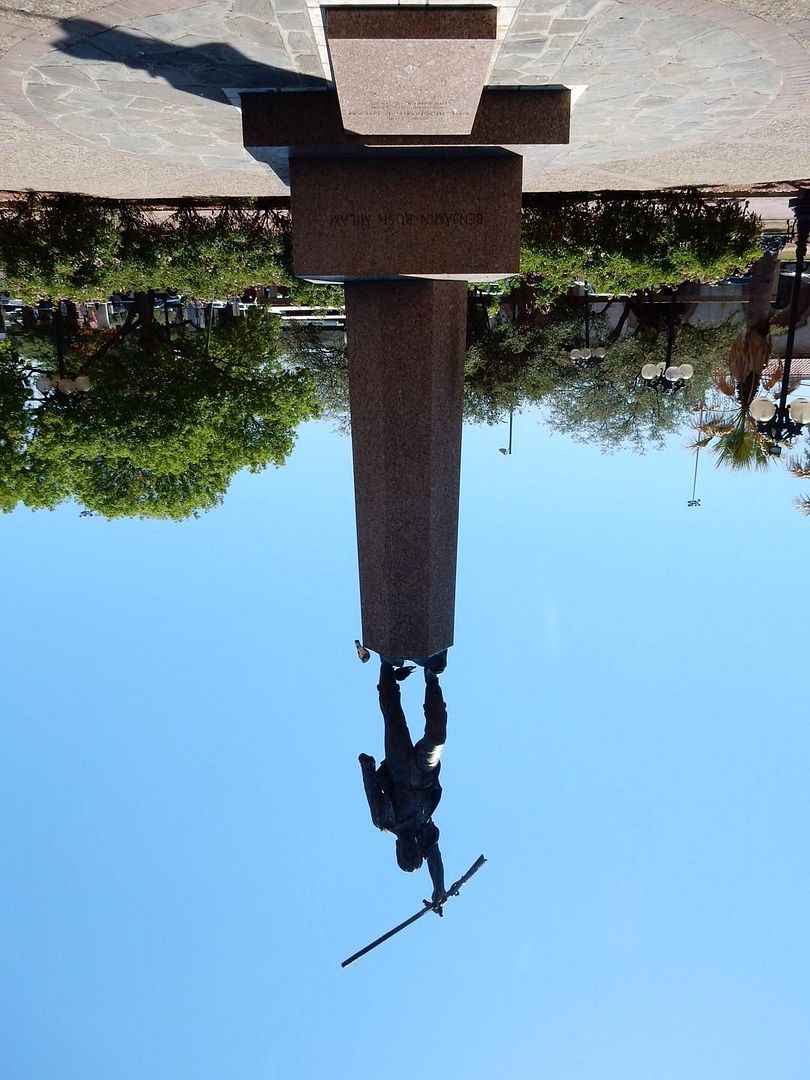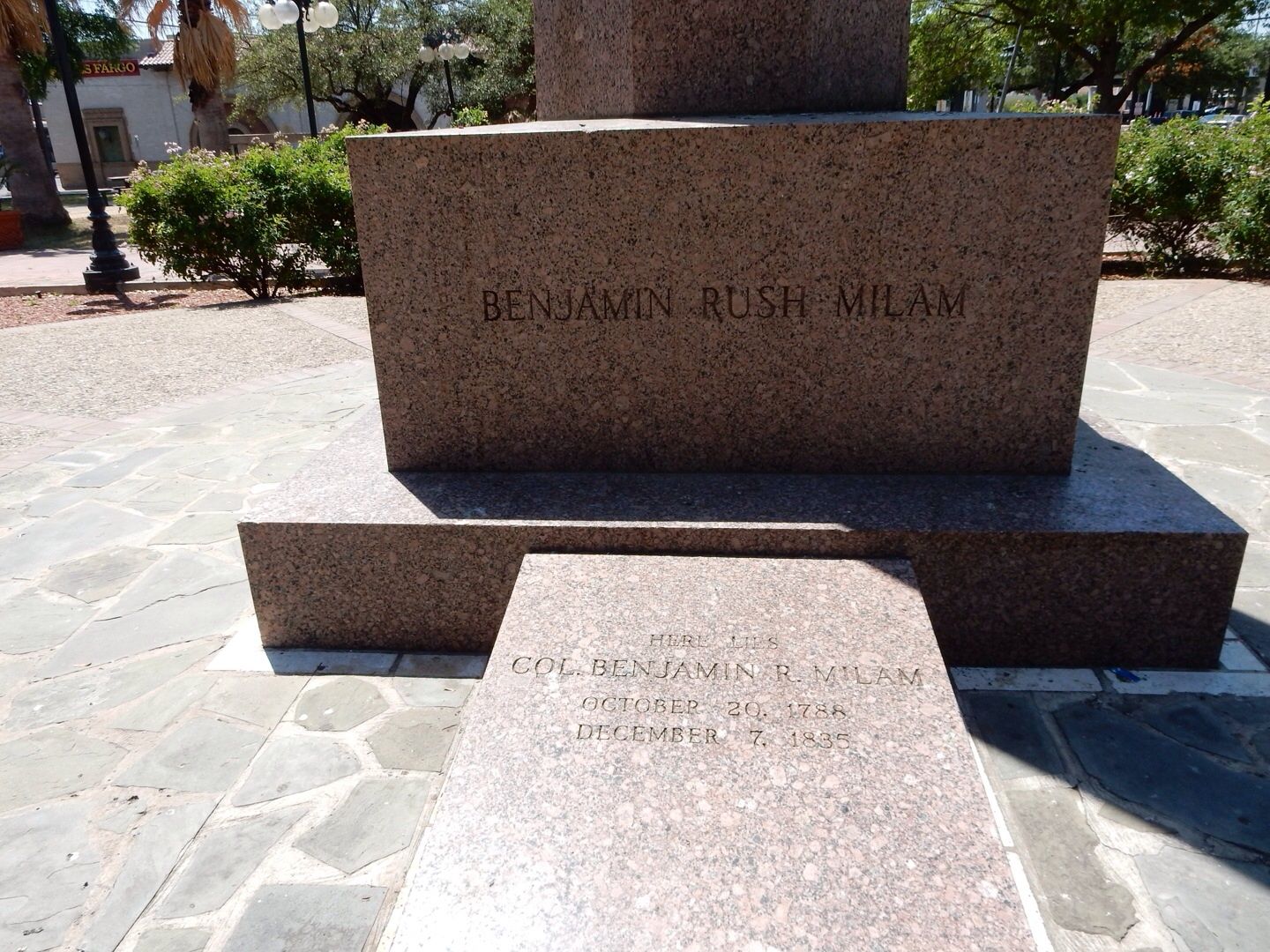 Across from Milam Park was this amazing huge mosaic on the wall of a medical facility (under construction).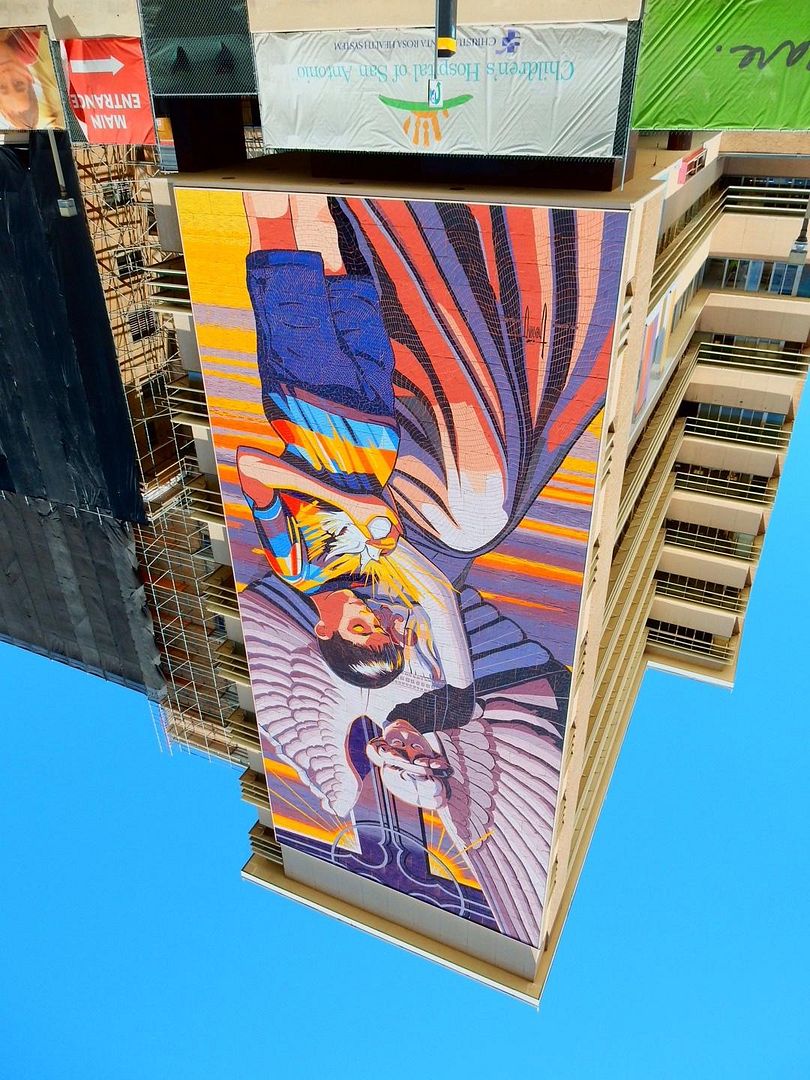 We ended our visit to Market Square with a fabulous Tex-Mex lunch at the famous Mi Tierra Cafe & Bakery.