Here are some of the restaurants we checked out while in San Antonio.
Case Rio:
This Mexican restaurant is located on the River Walk near Commerce Street. We ate lunch here our first day in San Antonio after we went to the Alamo (within walking distance). The River Walk is an incredible place and this spot is so picturesque ... the embodiment for me of this town (or what I know of it thus far).
(I took this photo of the restaurant when we were on the River Barge tour). We sat outside right by the river and enjoyed watching the ducks and birds (scrounging for food).
Cost: $$. Rating: Recommend.
Twin Peaks:
We ended up at this place by chance for lunch on 5/03 after we were unable to access the museums at Fort Sam Houston (supposedly an open base, until 5/01 when security was increased due to terrorists threats or something of that nature). The name is a reference to those two lovely breasts on a woman's body (preferably a very young woman). The servers wear short, tight khaki colored jean shorts and crop tops that tie in the front (exposing deep cleavage dependent upon her endowments). The decor is western with additional references to "racks" with various animal heads with antlers on display. Having said that, our server was a very sweet and attentive young woman that provided really excellent service. We talked with her for quite awhile, and, honestly, would love to see her again. The food was also very good, so overall a (surprisingly) positive experience.
Cost: $$. Rating: Nothing special.
Mi Tierra Cafe:
This famous eatery was established in 1941 and is still managed by the descendants of those that opened it.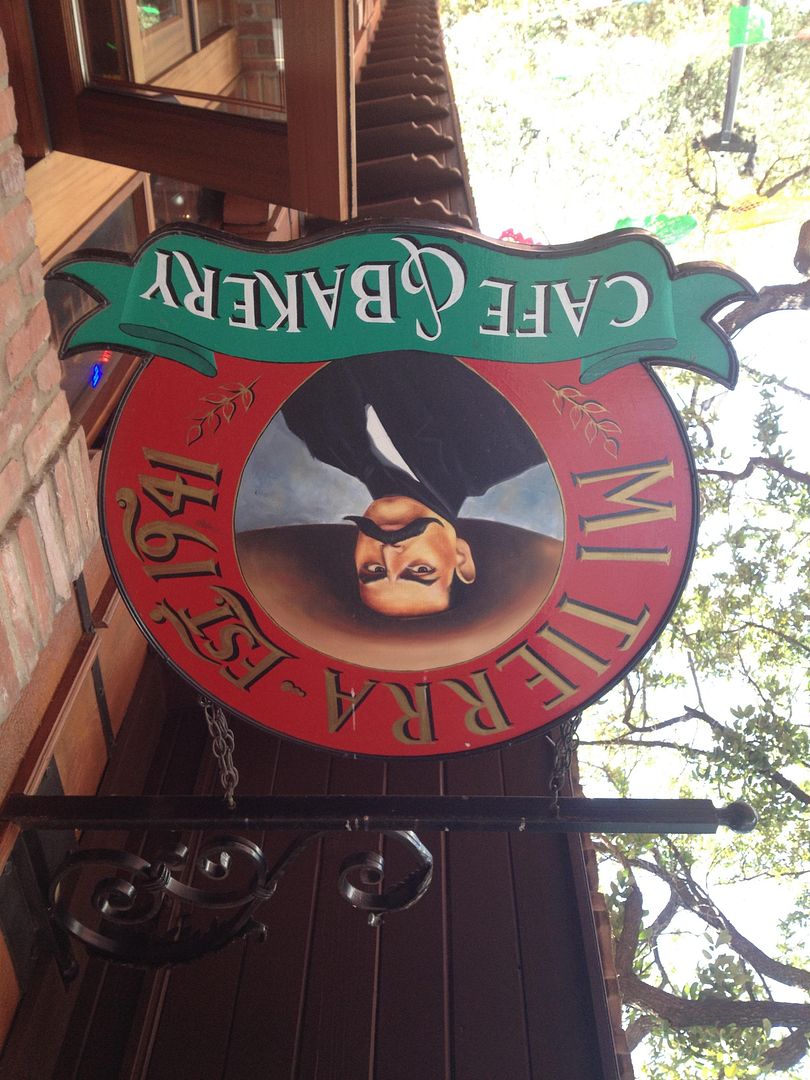 They serve fabulous Tex-Mex food and are open 365 days a year 24-hours a day. We had excellent service and really enjoyed our lunch of chalupas and margaritas (delicious). There is a festival ambiance and the servers are in traditional Mexican attire.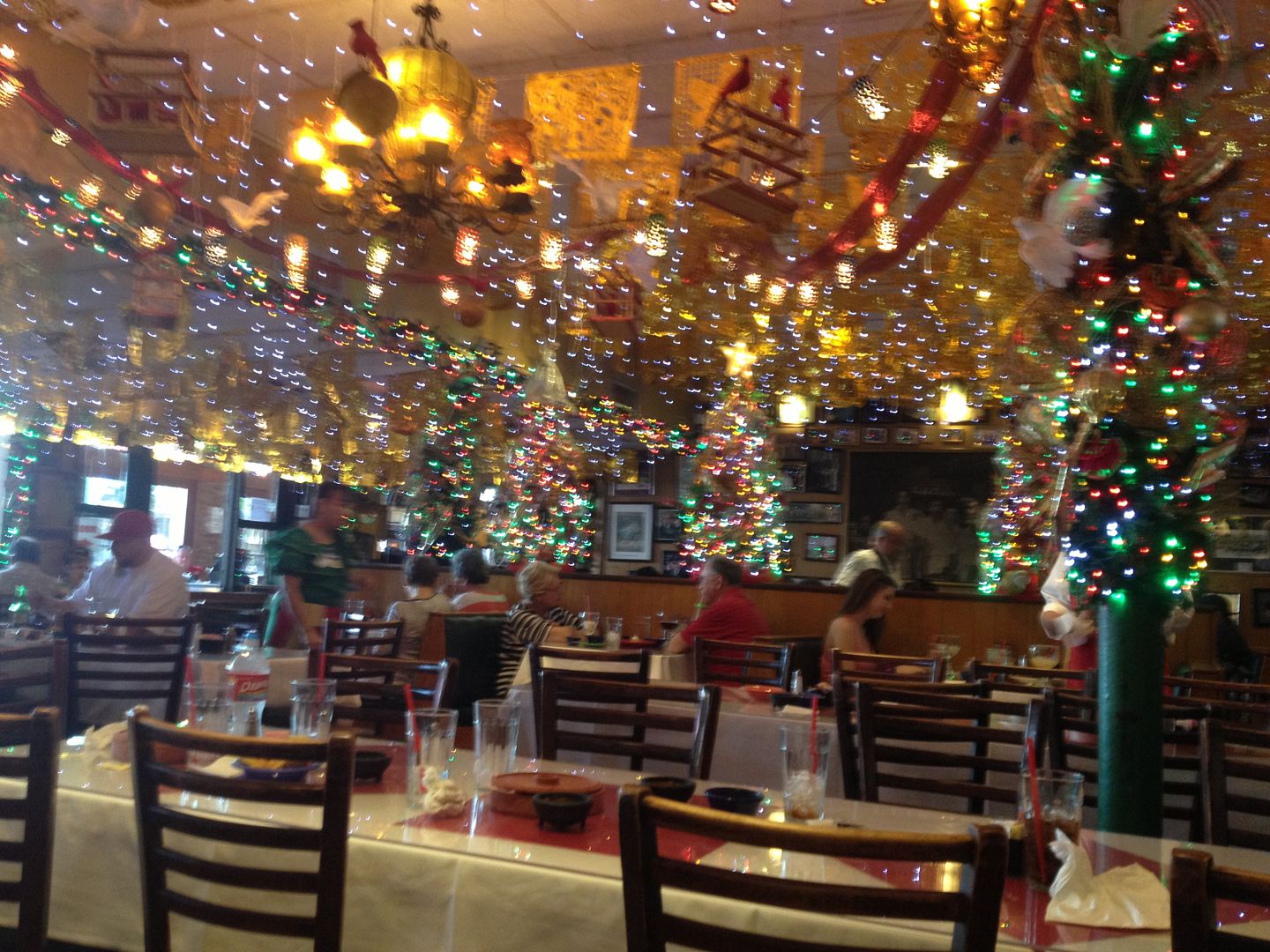 Lots of folks told us to check out this place when we were in San Antonio, and they were so right. Loved this place.
Cost: $$. Rating: Highly Recommend.
Thai Hut (Potranco Rd) :
UrbanSpoon gave this $ restaurant an 88% approval rate. Our lunches of Mongolian Beef and Sesame Chicken were mediocre. Lunch included soup, egg roll, entree though which was nice.
Cost: $. Rating: Nothing special.
Little Rhein Steak House:
We have reservations for Mother's Day Brunch at this highly-rated restaurant on the River Walk. It is a sister restaurant to the well-known Fig Tree. We will provide an update after the 11th!