The 750' Tower of the Americas was built in 1968 for San Antonio's World's, a year-long celebration of San Antonio's 250th anniversary. At the top is a restaurant/lounge and a 2-level observation deck.
Informative historical exhibits surround the interior observation deck as well as maps of the city that indicate the buildings seen from the view at the top.
Entryway to the Tower of the Americas.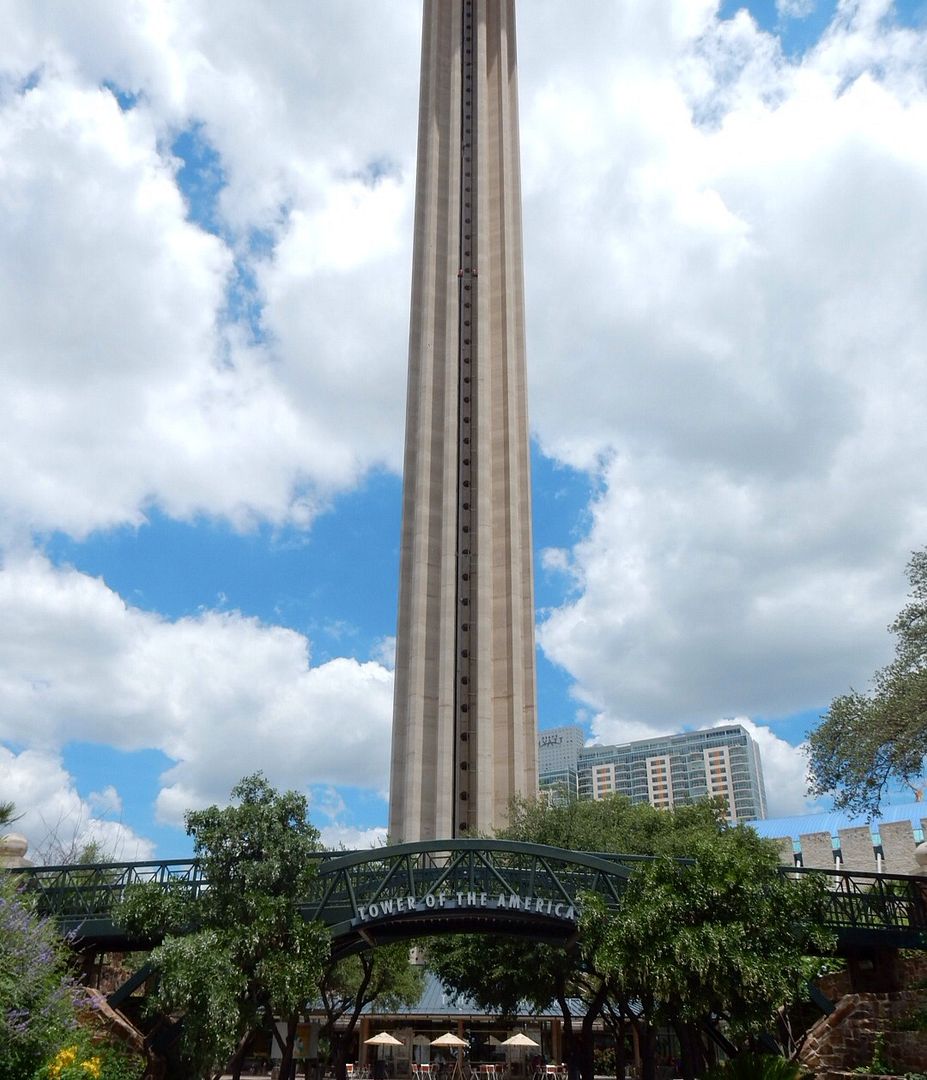 Tickets are $10.95/adults and $9.95/seniors. We had $2/per discount coupon that you can find in many brochures of the city. Admission includes access to the observation decks and/or restaurant for the entire day. It also includes a 4-D,15-minute movie experience about the many aspects of Texas.
View from the observation deck.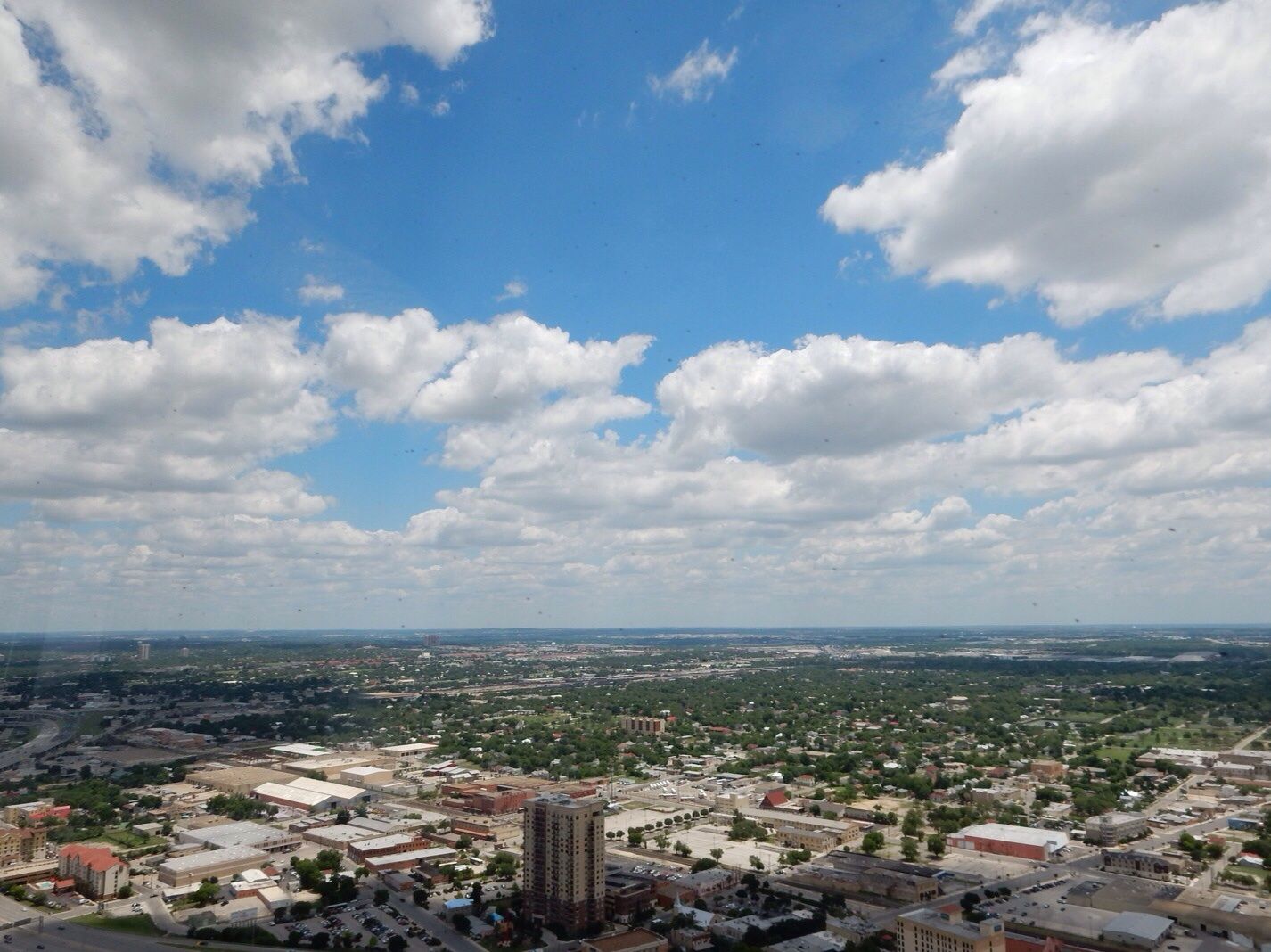 Alamadome in lower right of photo.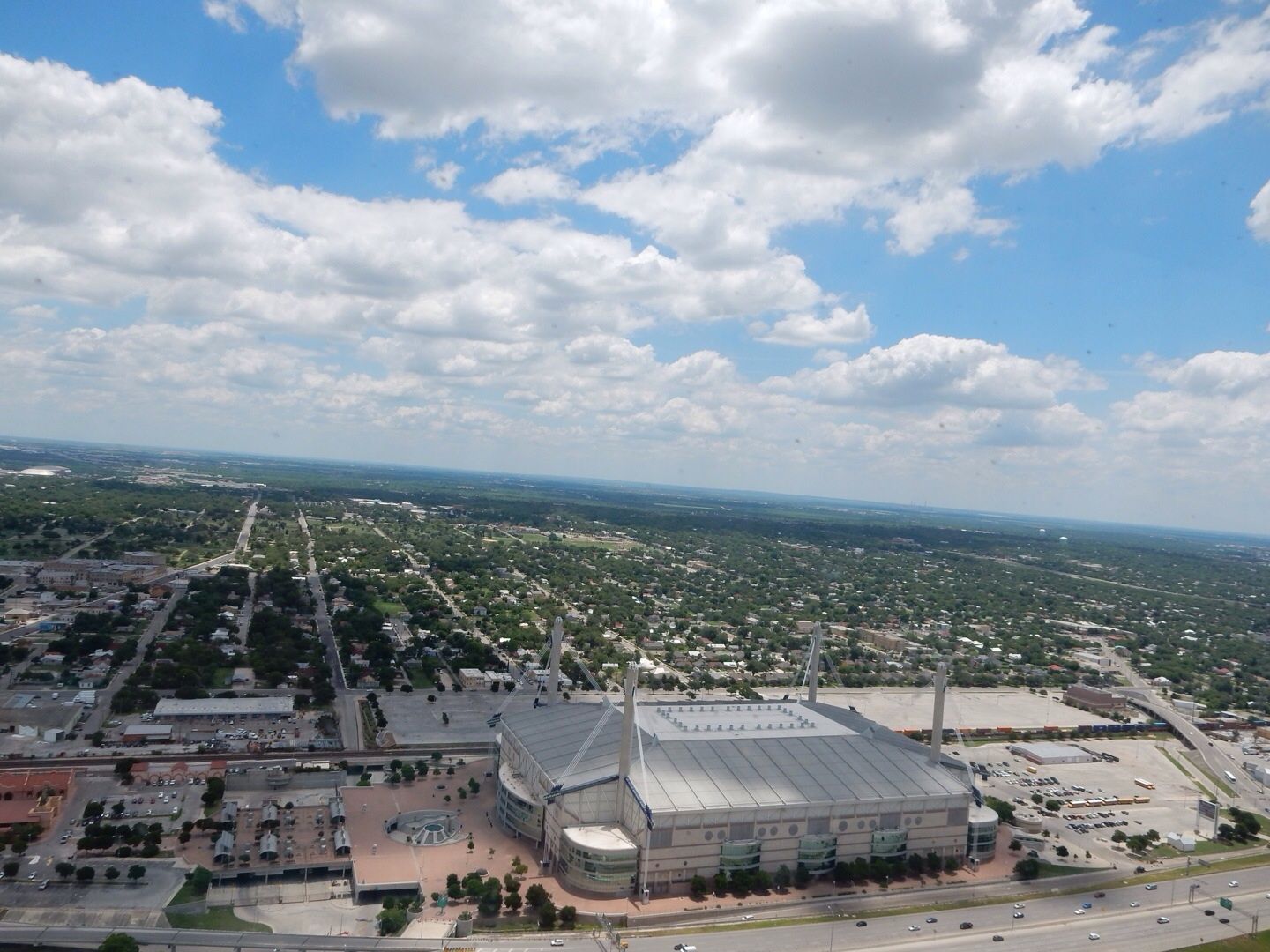 Stopped in for a drink and snack at the lounge. Very enjoyable and comfortable ambiance.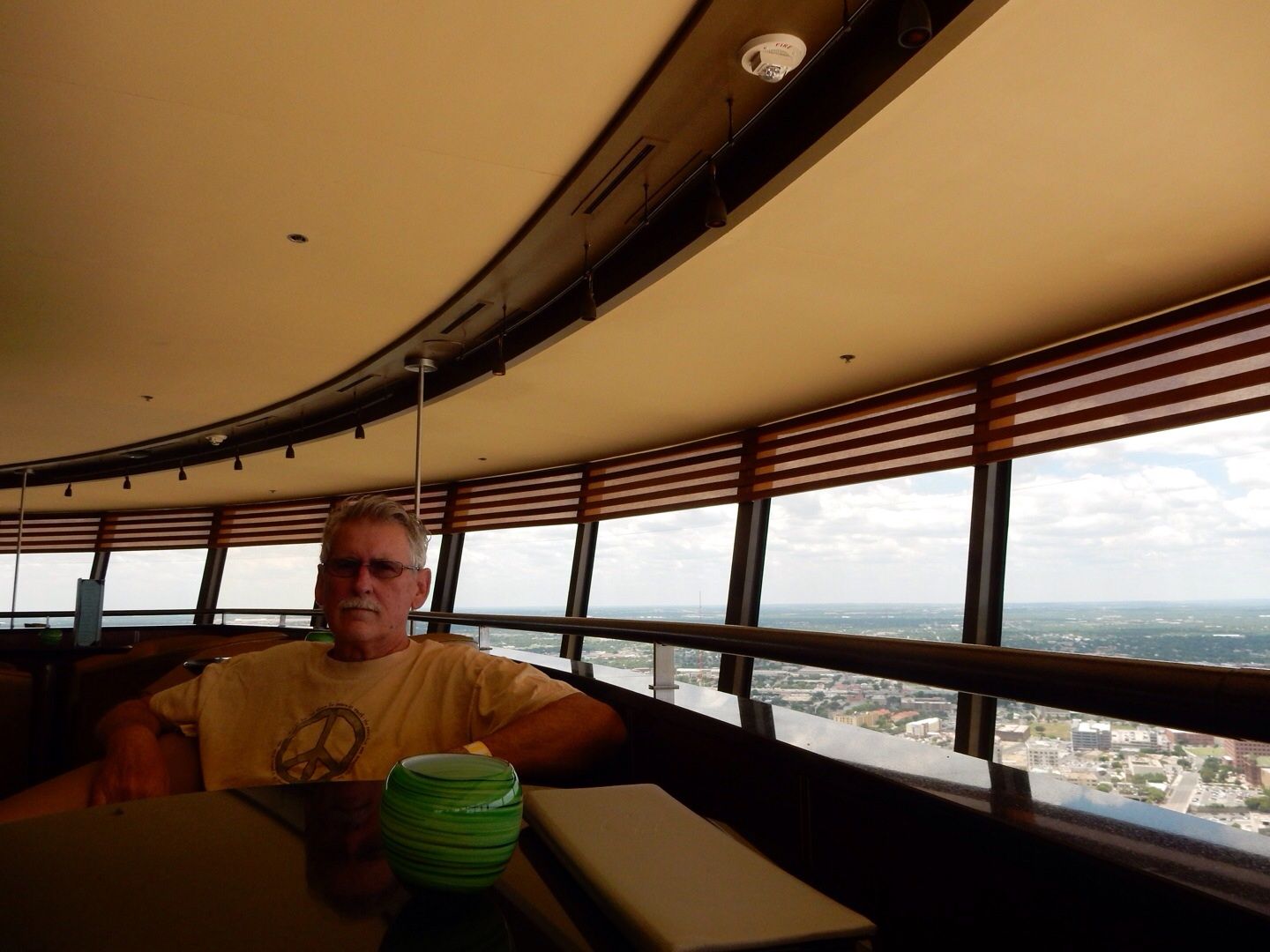 Photo taken from the elevator (access to the observation deck is via elevators with glass walls).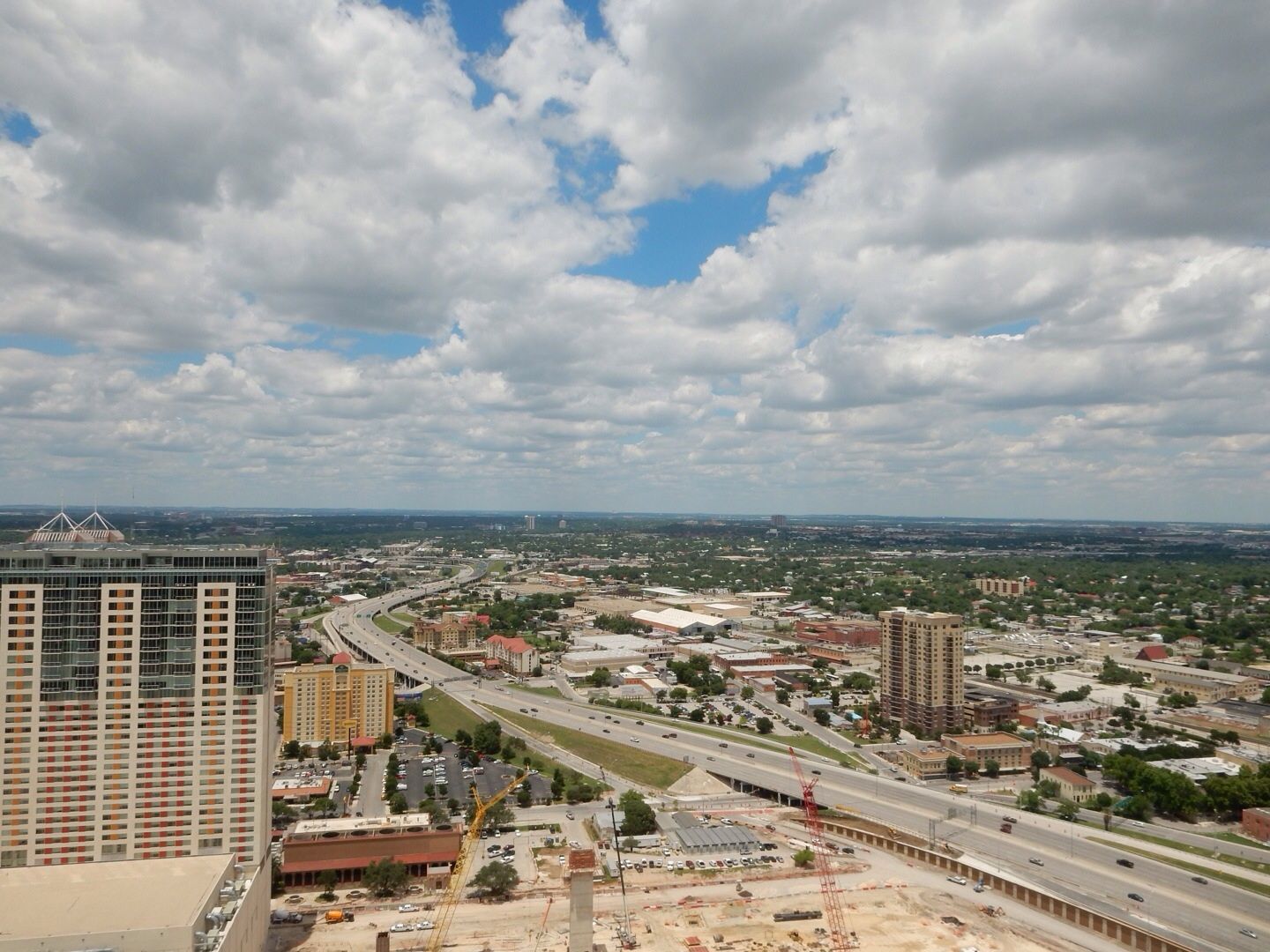 Gardens and fountain at the base of the tower - added in 1988.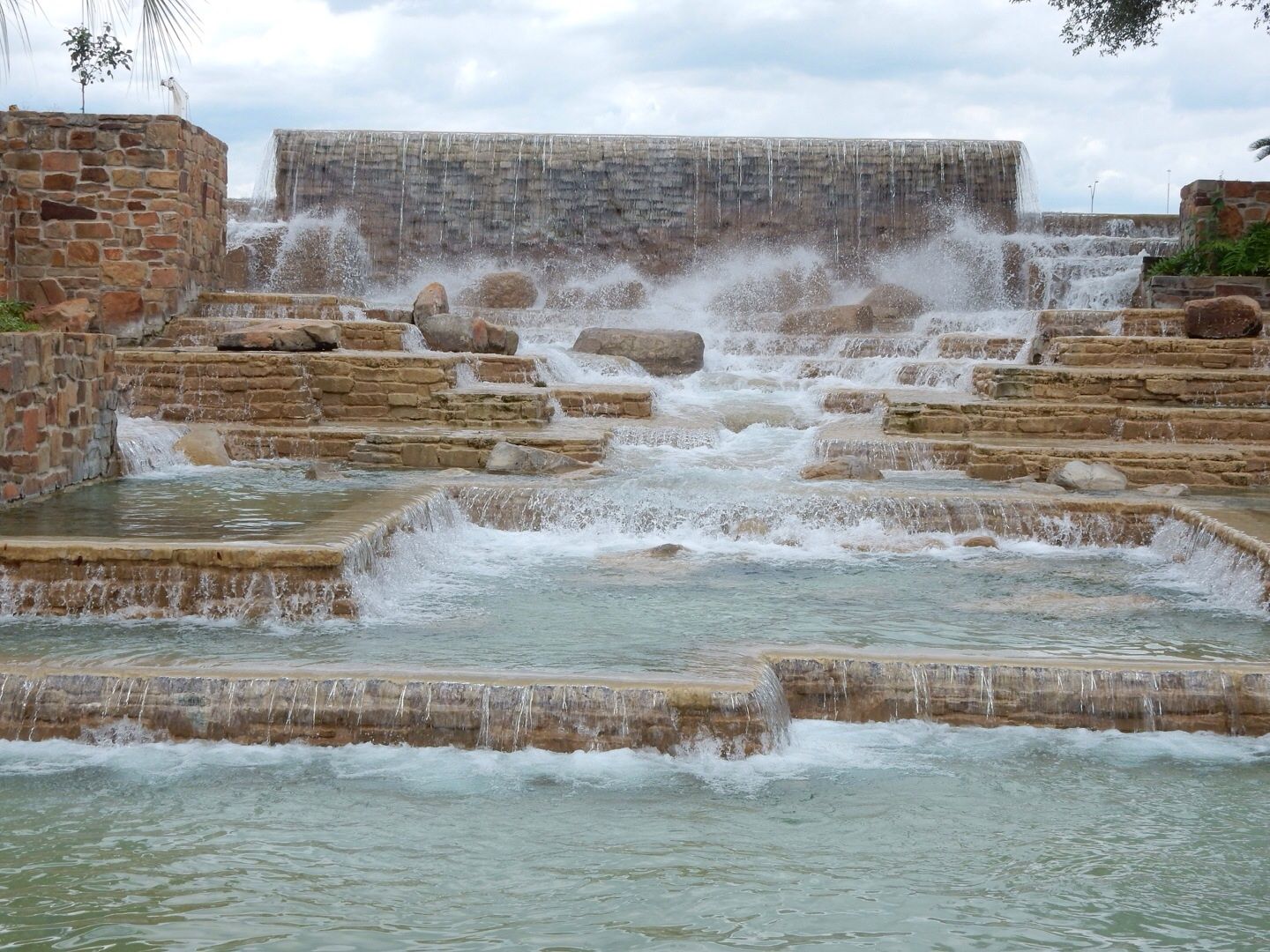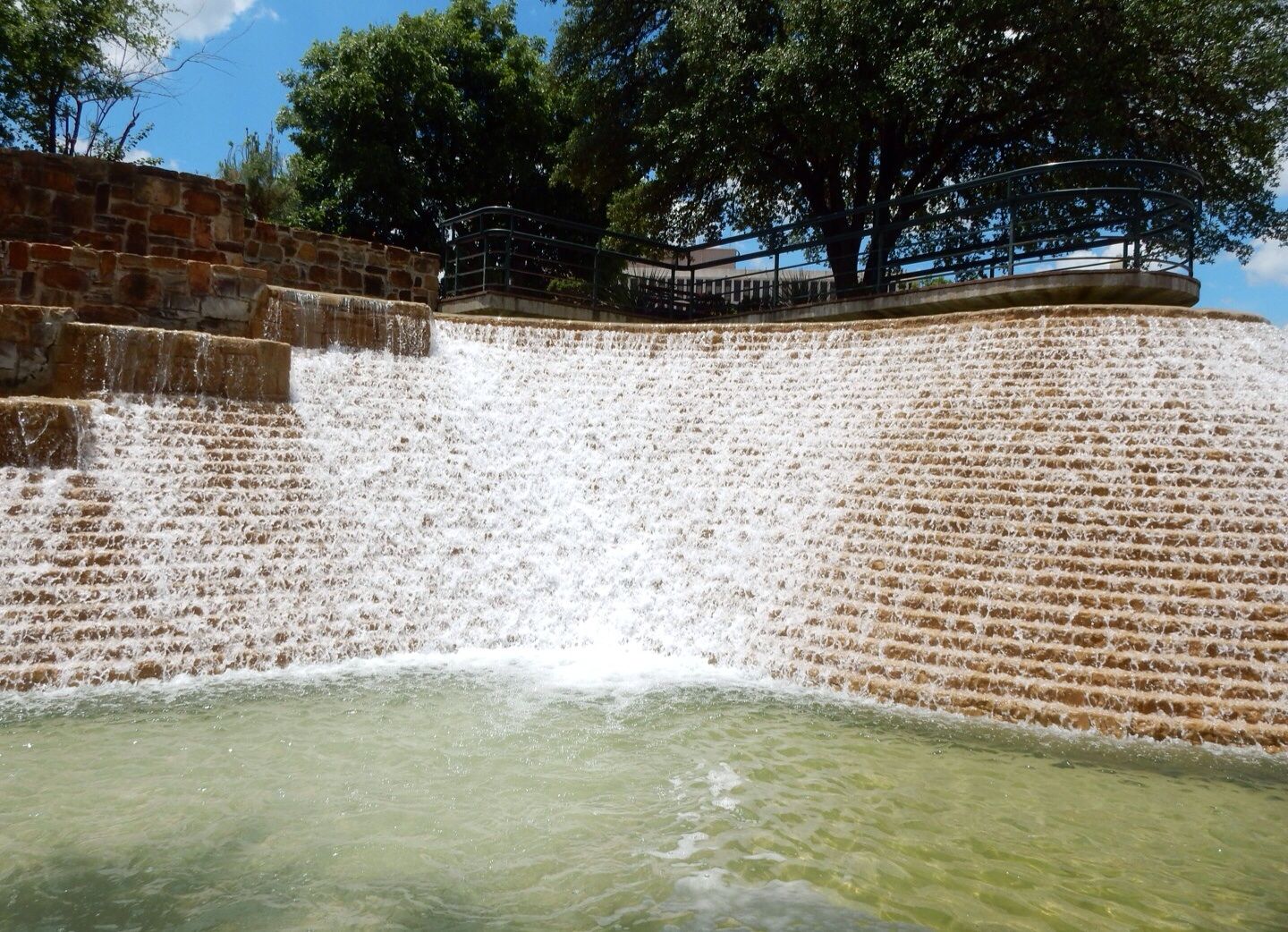 Quack. Quack.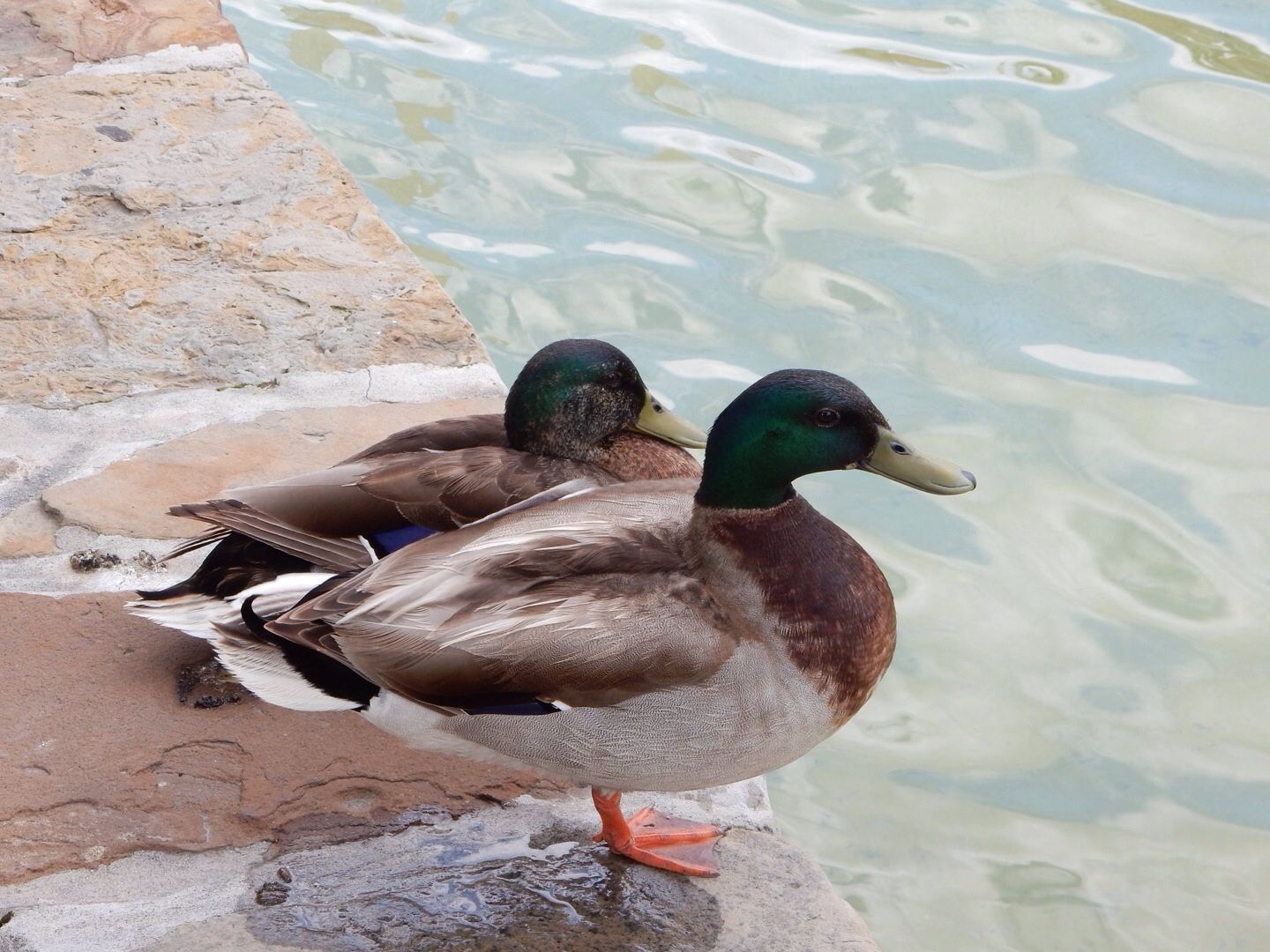 View from below.
One more...
The Institute of Texas Cultures is nearby (walking distance), but we did not have the time to check it ut. Enjoyed this final tourist stop in San Antonio before we depart for Amarillo on the 5/31.