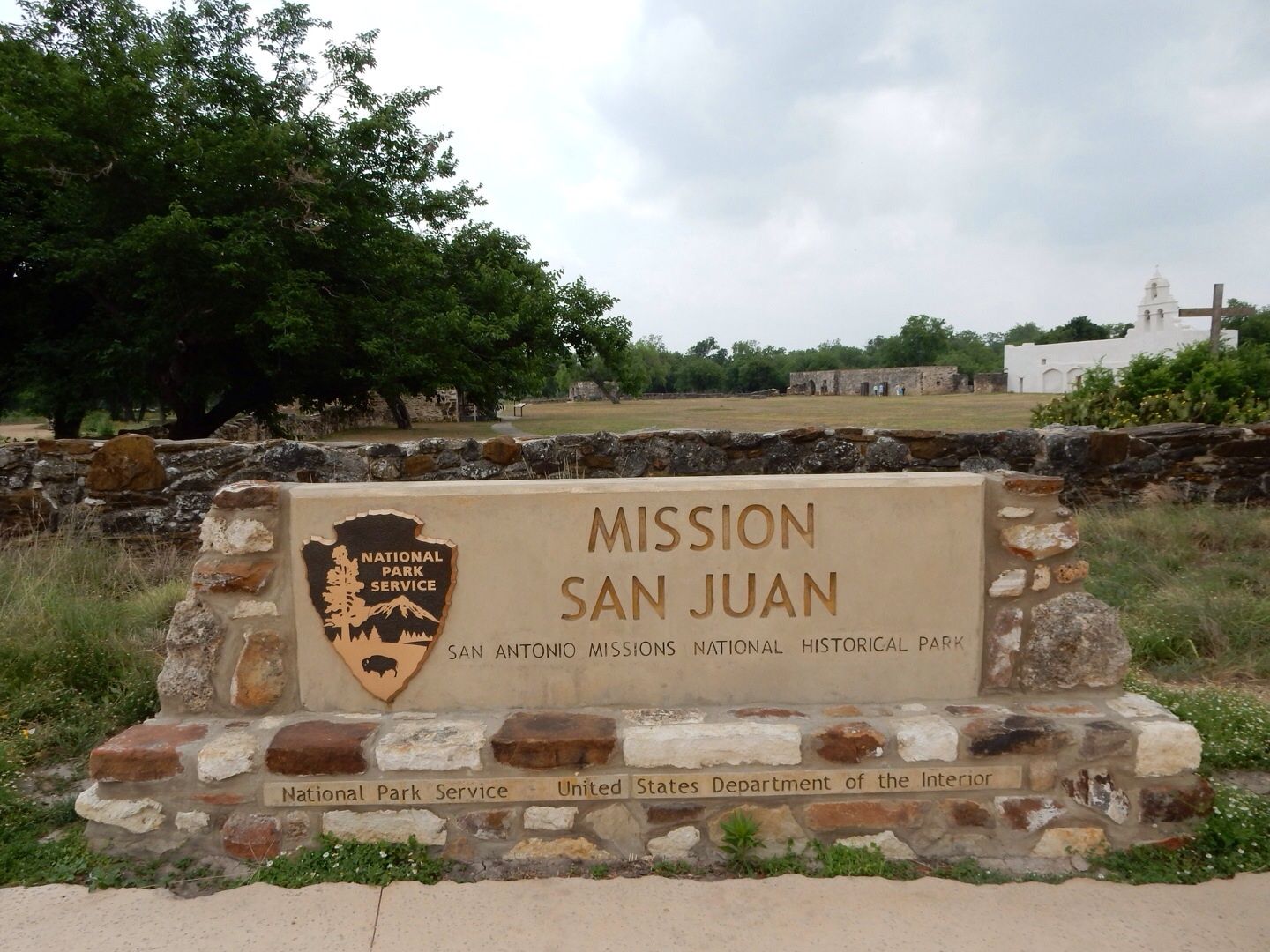 San Juan Capistrano is the third of the Spanish Missions we visited. It is a mile or so northeast of Mission Espada. Like Espada, it was originally established in East Texas and moved in 1731 to this location. The fertile farmlands and pastures made it a regional supplied of product to the other missions. In the early 1760s there were reportedly 3,500 sheep and nearly the same number of cattle. Each mission was self-sufficient, but they also supported regional trade of surplus items.
At the entrance: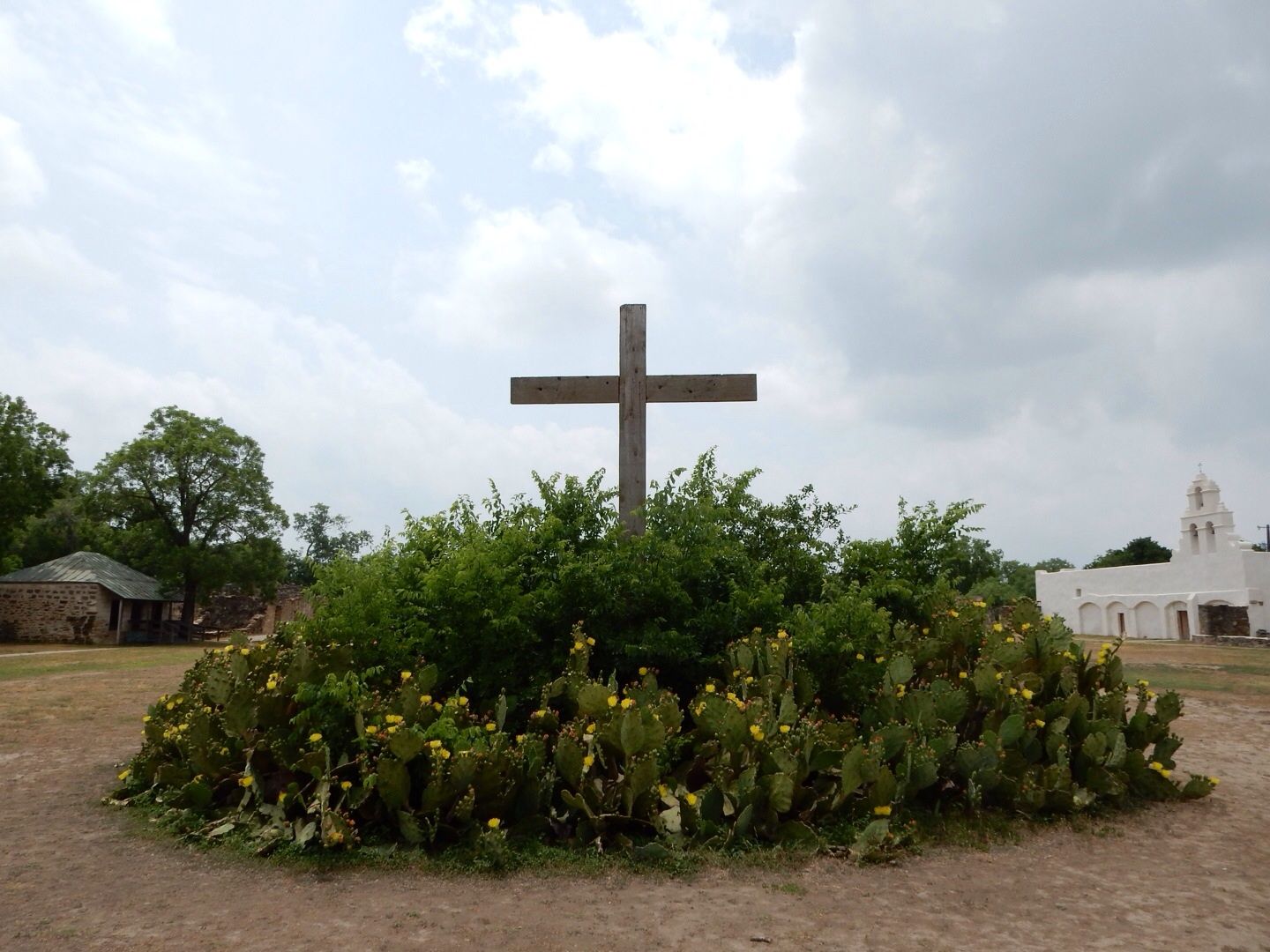 The prickly pears surrounding the cross were amazing! The photo does not do it justice.
This is the entry gate. All visitors were carefully scrutinized and had to produce their travel papers. The keeper resided in a room next to the gate and was expected to be available 7x24!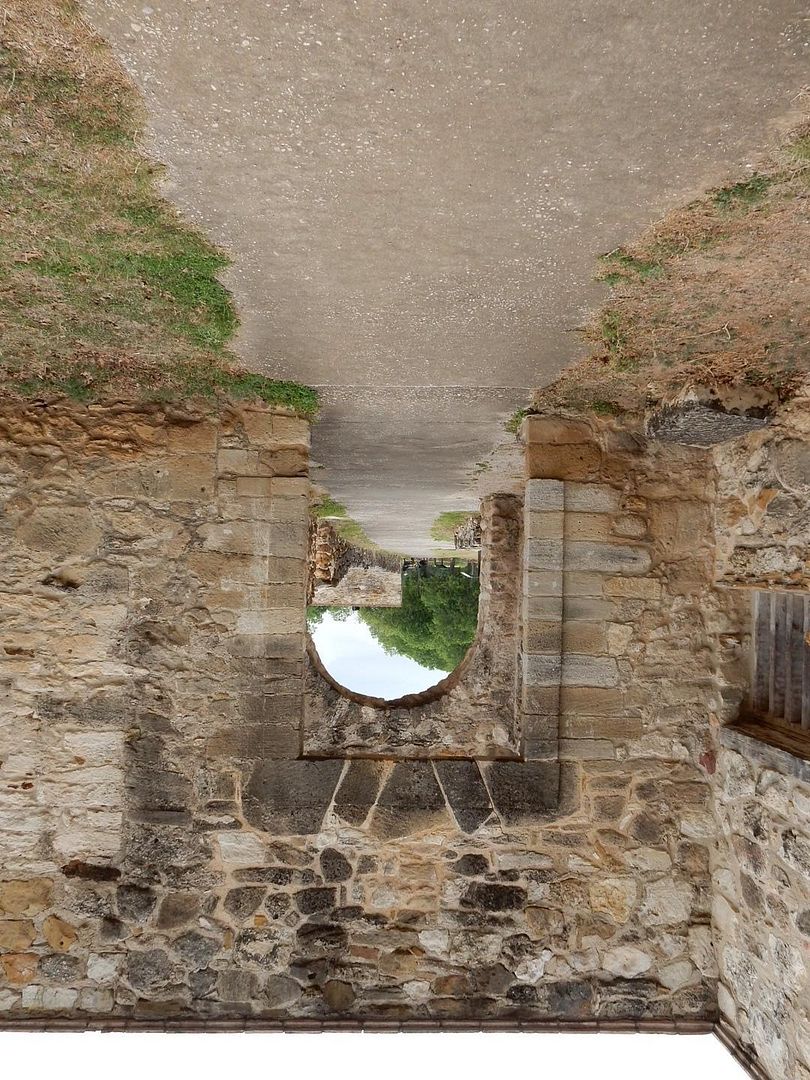 Ruins of the interior walls of the mission.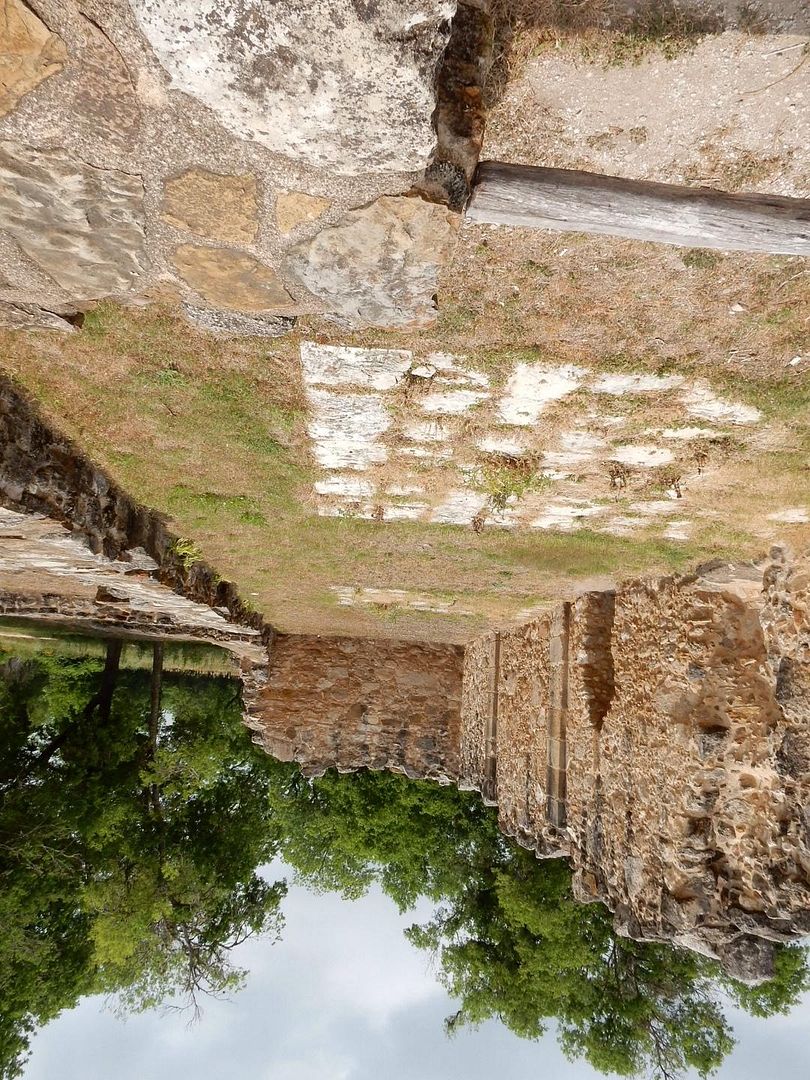 The Church (services still held here on regular basis).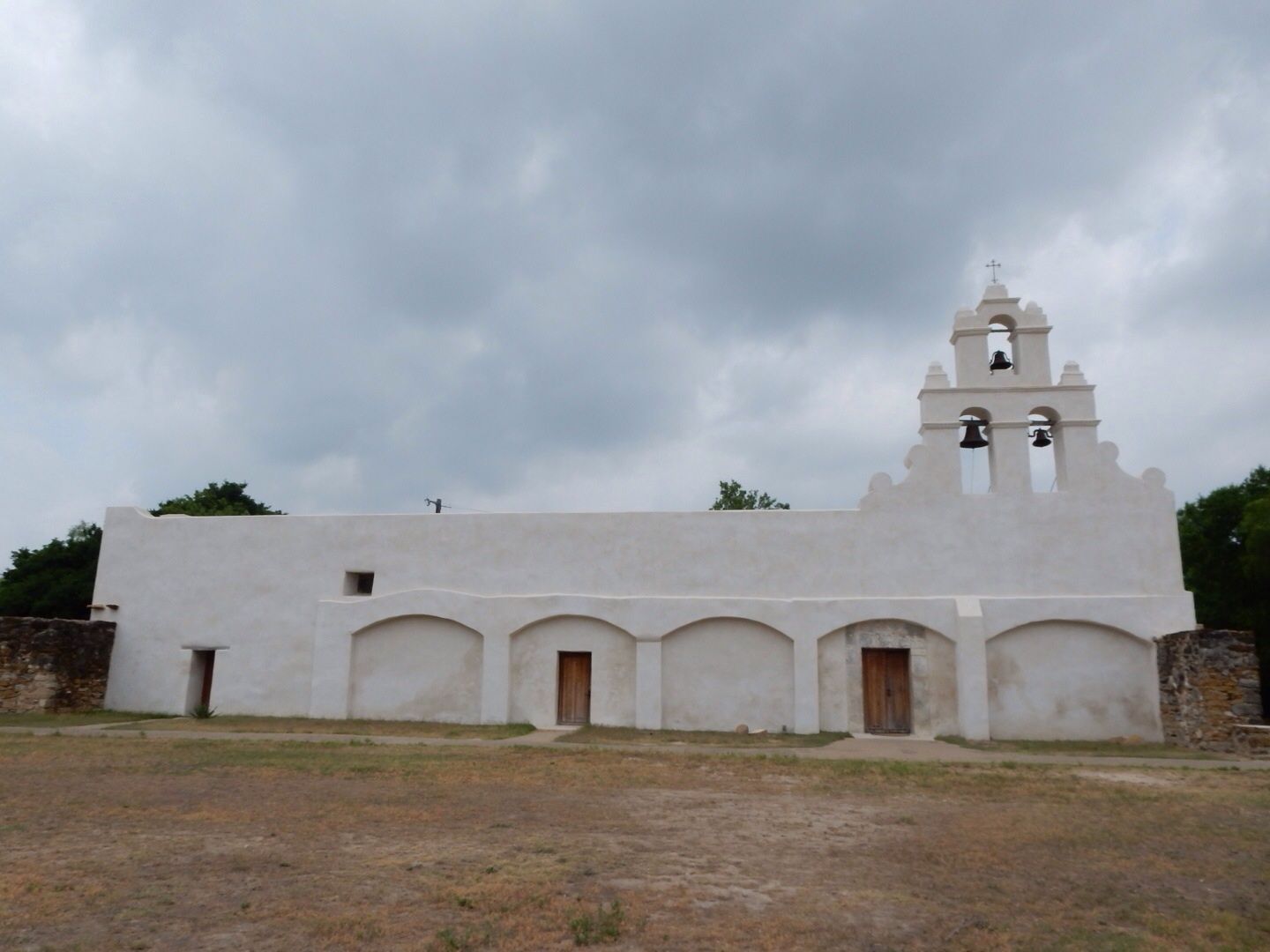 Interior.
See the building behind the trees? That is marked as a "private residence." John learned from the park ranger that the parish priest lives there (that's a little crazy!)
As with all four of the Spanish Missions, admission is free. It is also dog-friendly. We saw a sweet stray dog there who keeps coming back even though the rangers have attempted to run him off. He just minds his own business and stays far enough away from everyone so as not to cause any trouble.