Today, we just couldn't stay away from the park. Stormy weather was predicted so we did not go hiking. Instead we drove the Trail Ridge Road up to the Alpine Center (we had been there a few days ago) and then the Falls River Road to the Alluvial Fan area.
The beauty along the Trail Ridge Road is spectacular. We enjoyed the second trip up to the Alpine Center as much as the first one. Here are a few photos from today's drive. All were taken at or near the Alpine Center.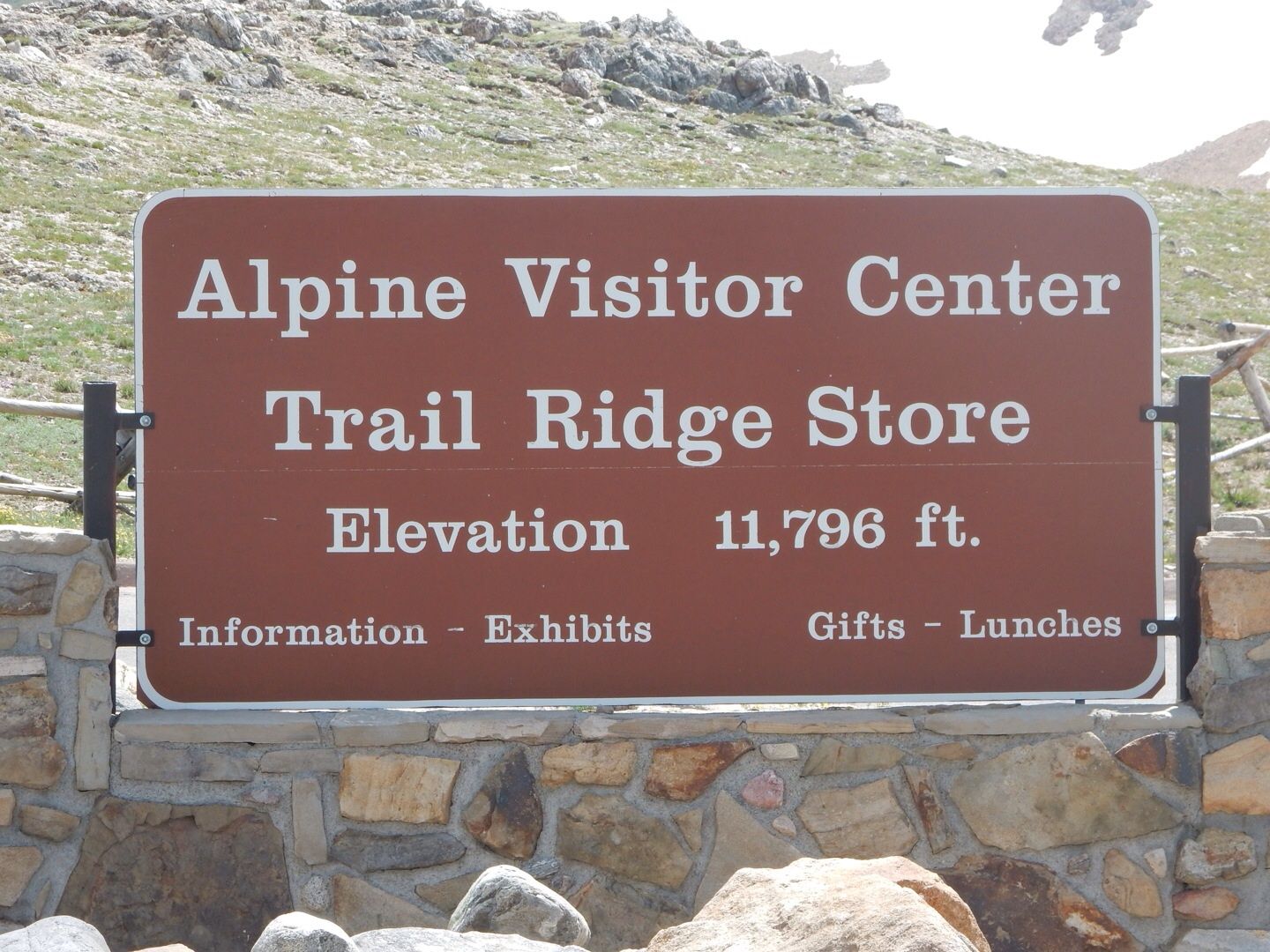 View to the south from parking lot of the Alpine Center.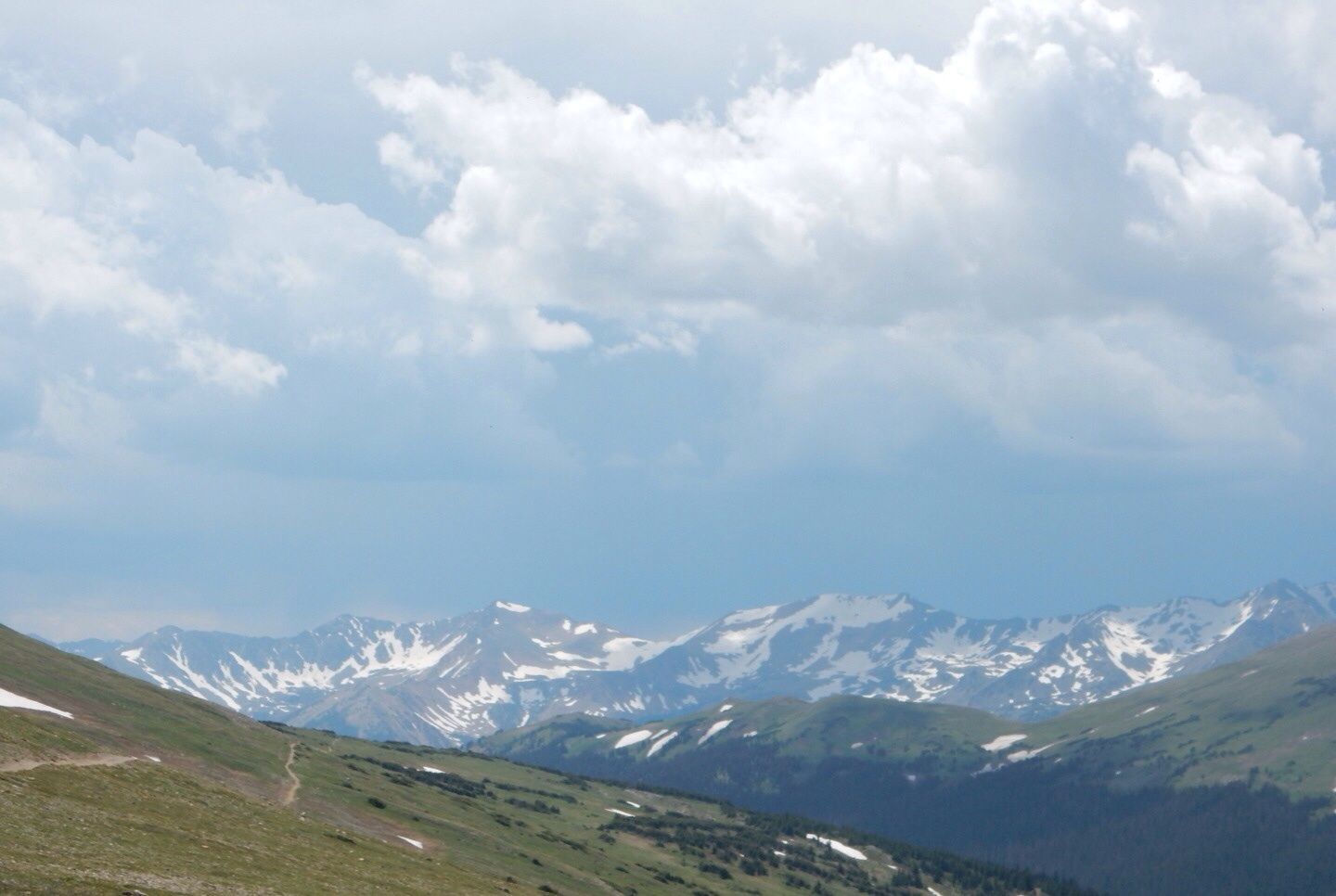 Gore Range.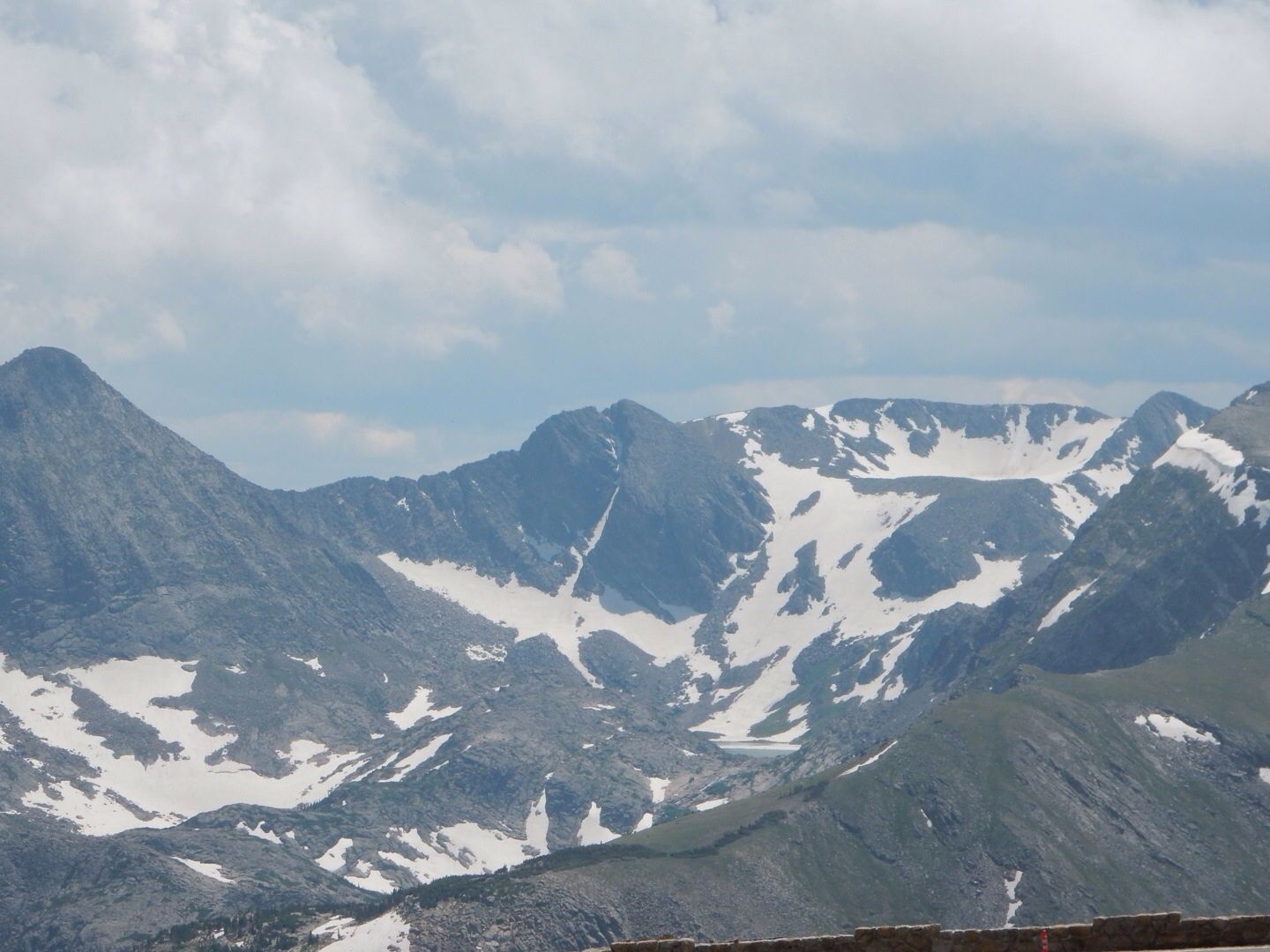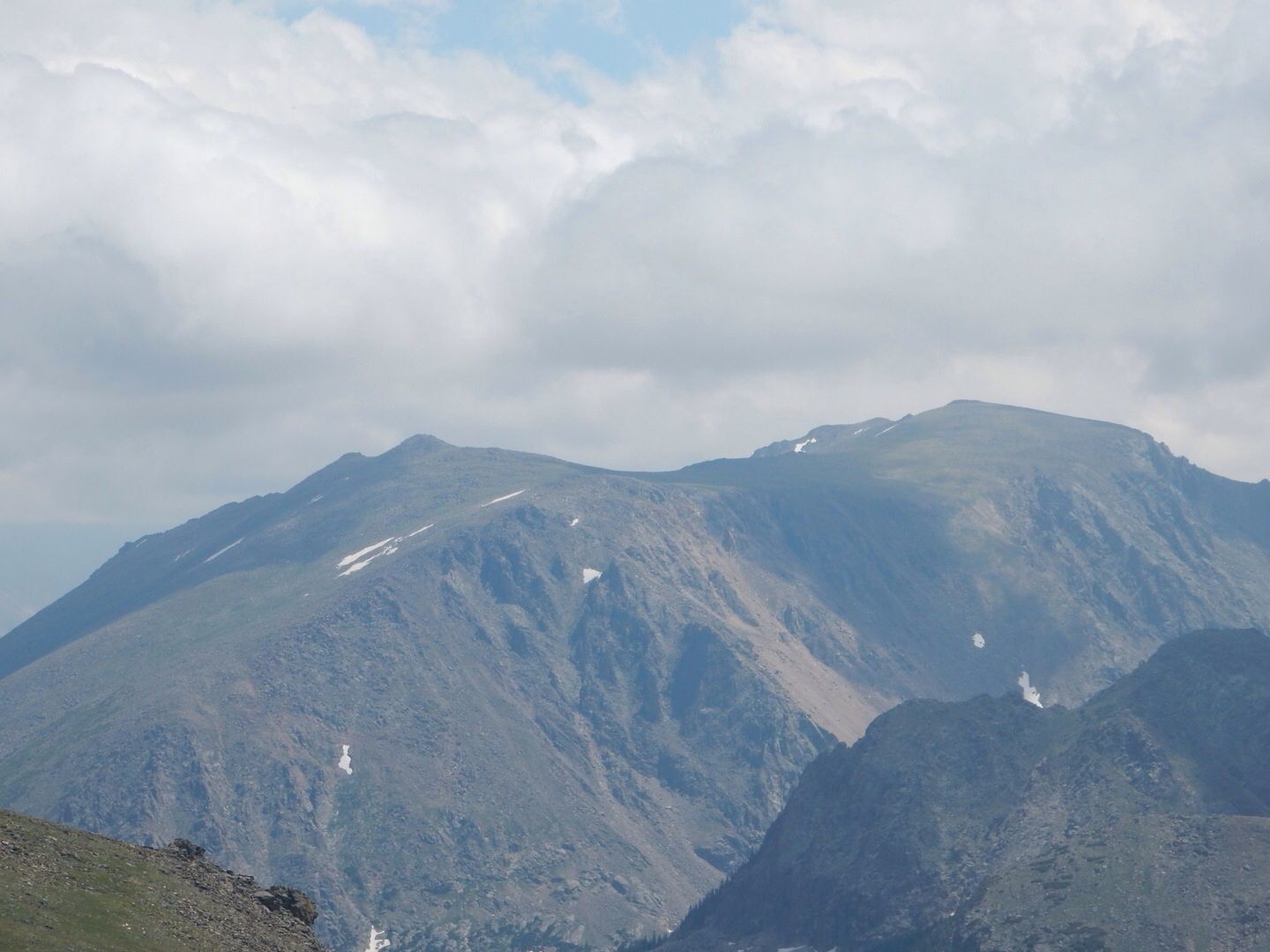 Rock Cut ... loved this photo of the rock on the left side of the road. There is also one that looks very similar on the right. The altitude here is about 12,000'.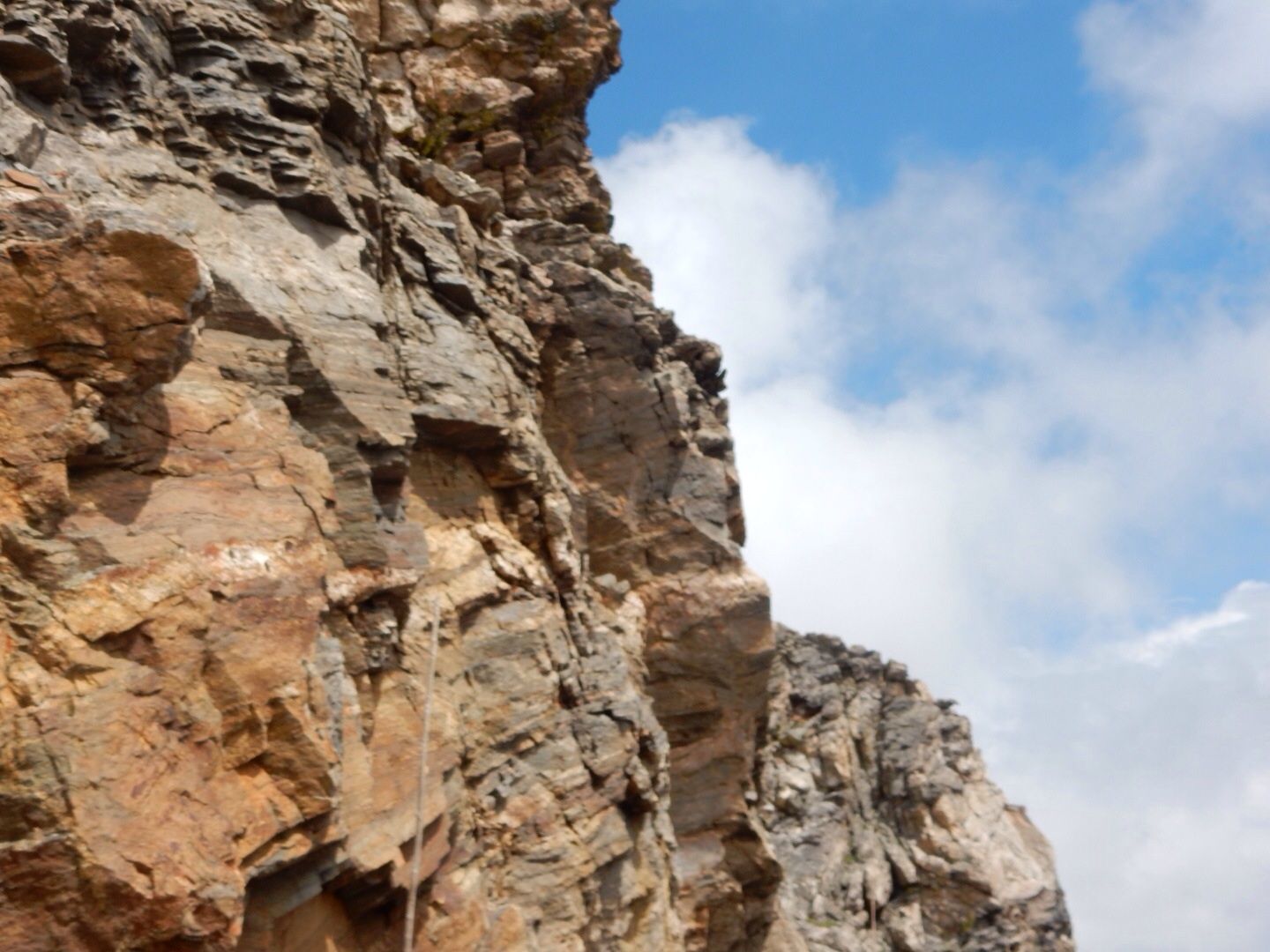 We drove down the Trail Ridge Road to Deer Ridge Junction (elevation 8,930') where we took a left towards the Fall River Road. After a few miles, we turned left toward the Alluvial Fan location. Park your car and follow the road (west). Only foot traffic is permitted on the road at this point,
View of the Roaring River.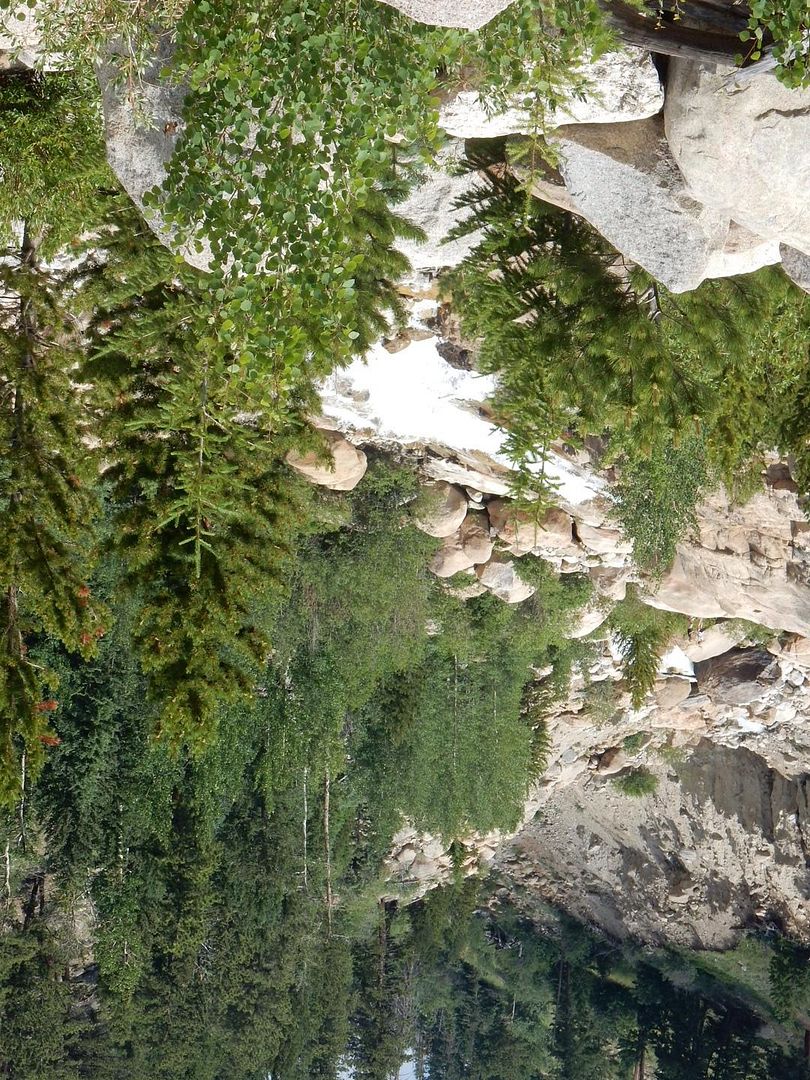 1982 Flood marker.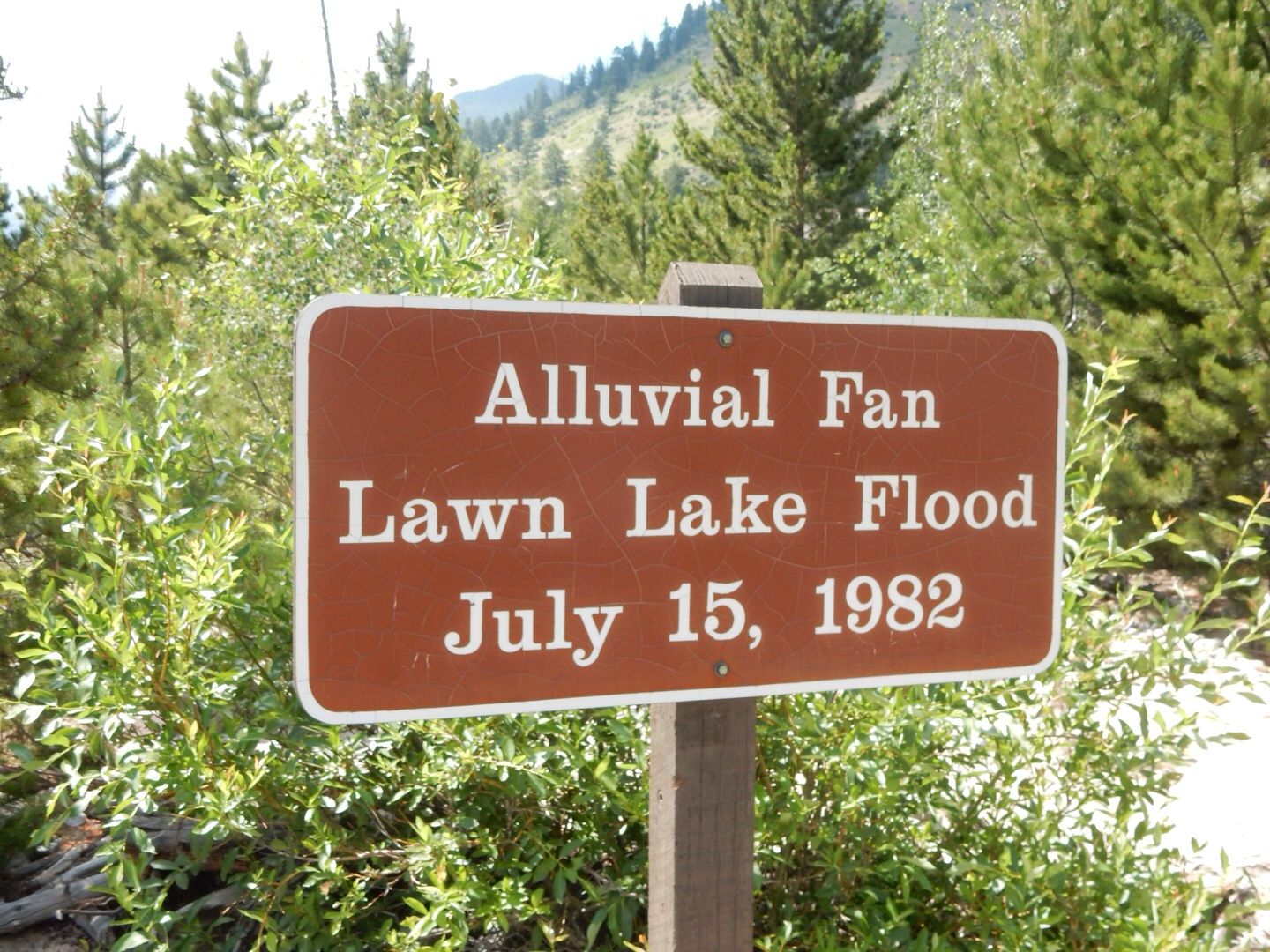 A dam, built prior to the creation of the park, burst in 1982 releasing a flood into the Roaring River. This created a torrent that brought trees, boulders, mud and debris all the way to the Main Street of Estes Park. In some areas at Alluvial Fan, the debris at this location is up to 44' deep! Today, trees and grasses are starting to grow in the area and wildlife is returning.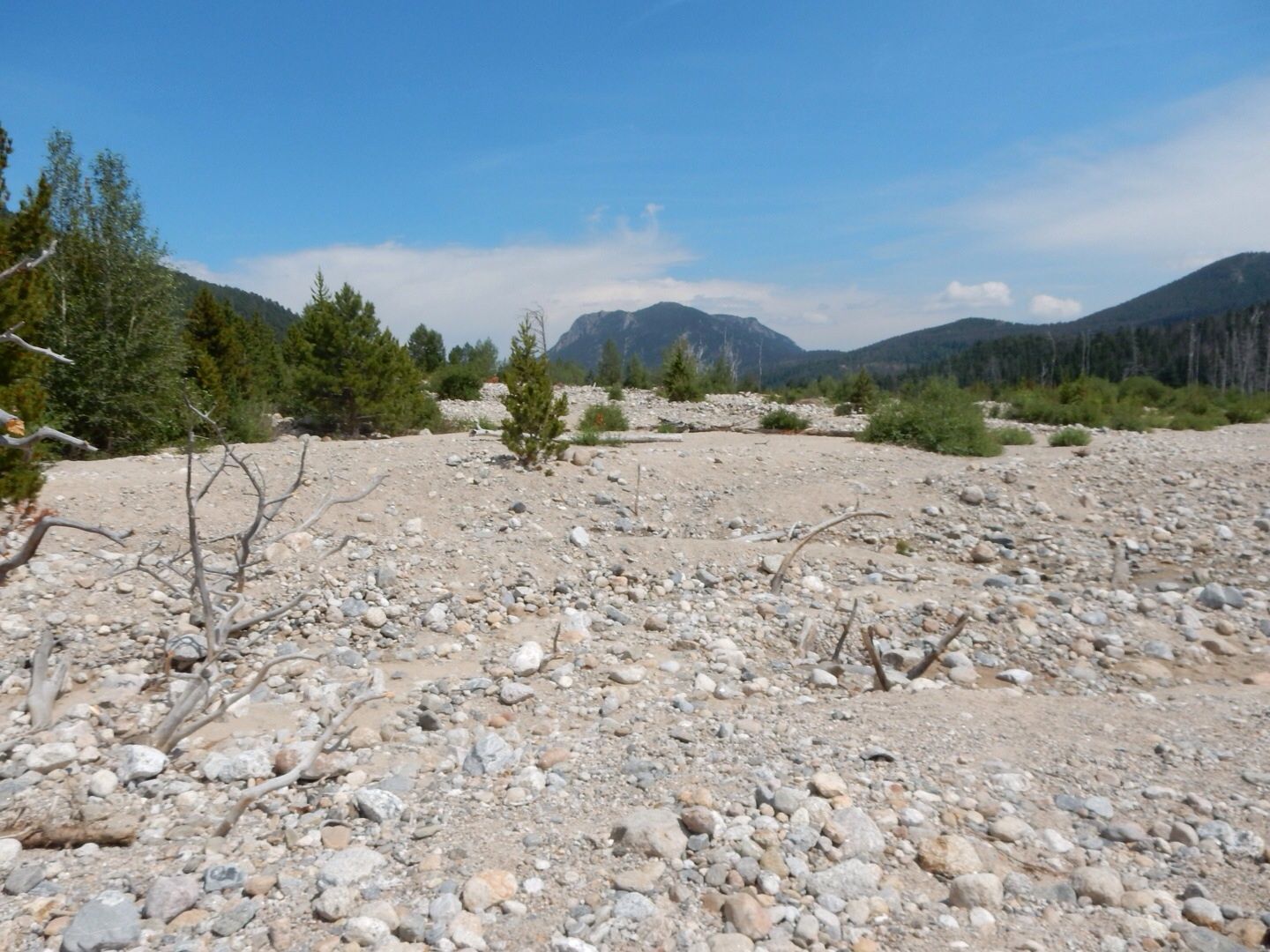 See remnants of the road (and the sign that is 90% buried) from the 1982 flood.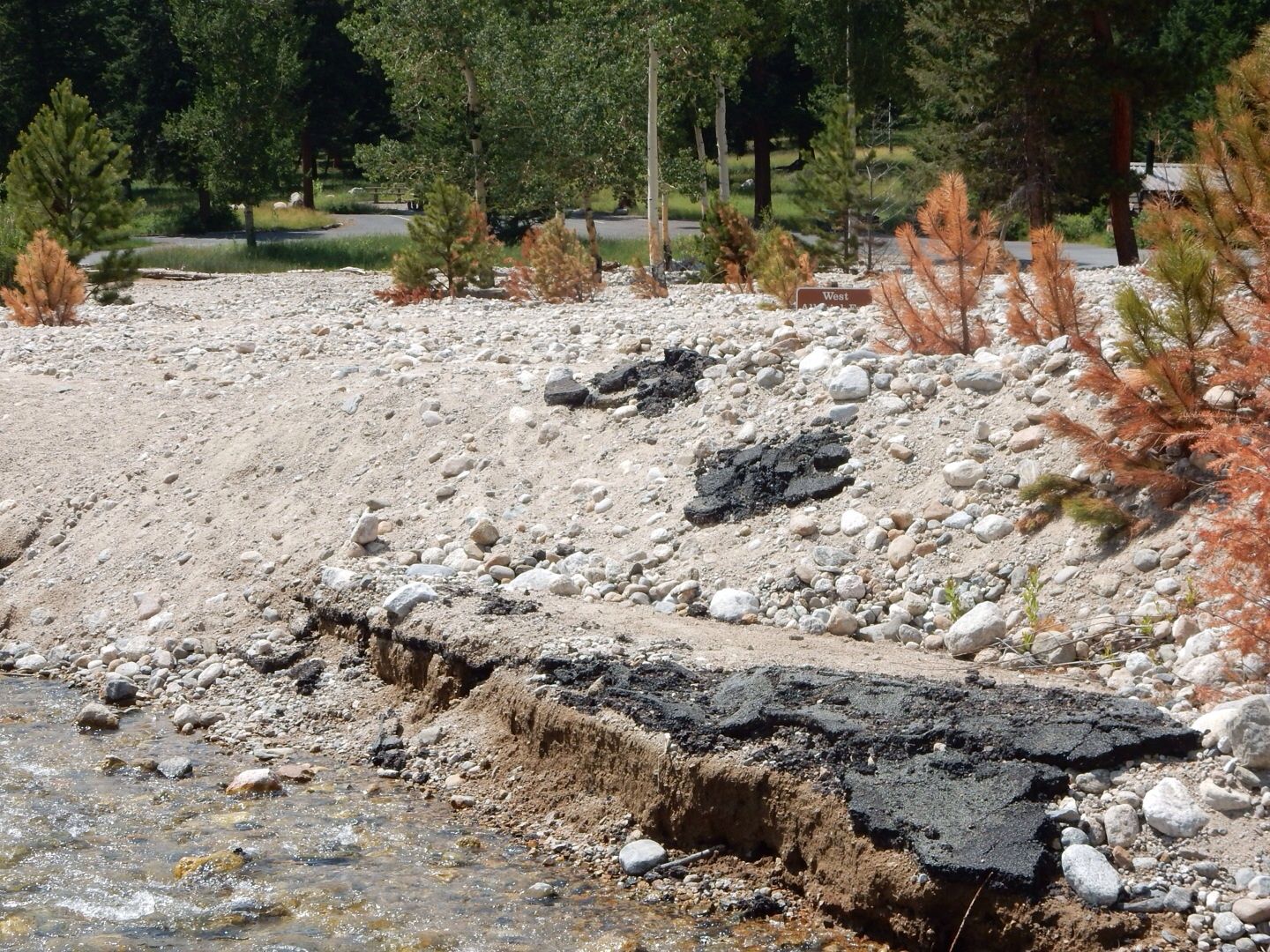 The Old Falls Road here was rebuilt until September, 2013 when Fall River flooding (due to torrential rain) caused significant damage and again closed the road. Repairs will begin soon and it is expected to re-open in 2015.
Here's a look at the road that was destroyed by the flooding of the Fall River.
We walked along the Fall River and I took of my shoes to dip my toes into it. Yikes, that river was sooooooo cold!! John was going to take a picture of me with my feet in the water, but I couldn't take it.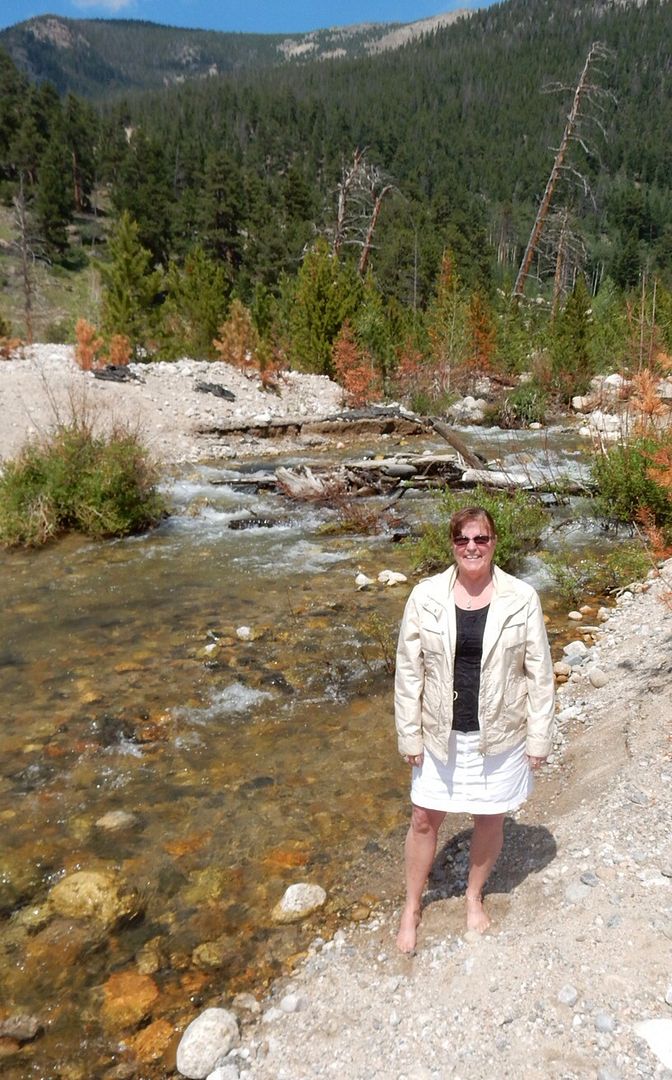 Downstream view of the Fall River.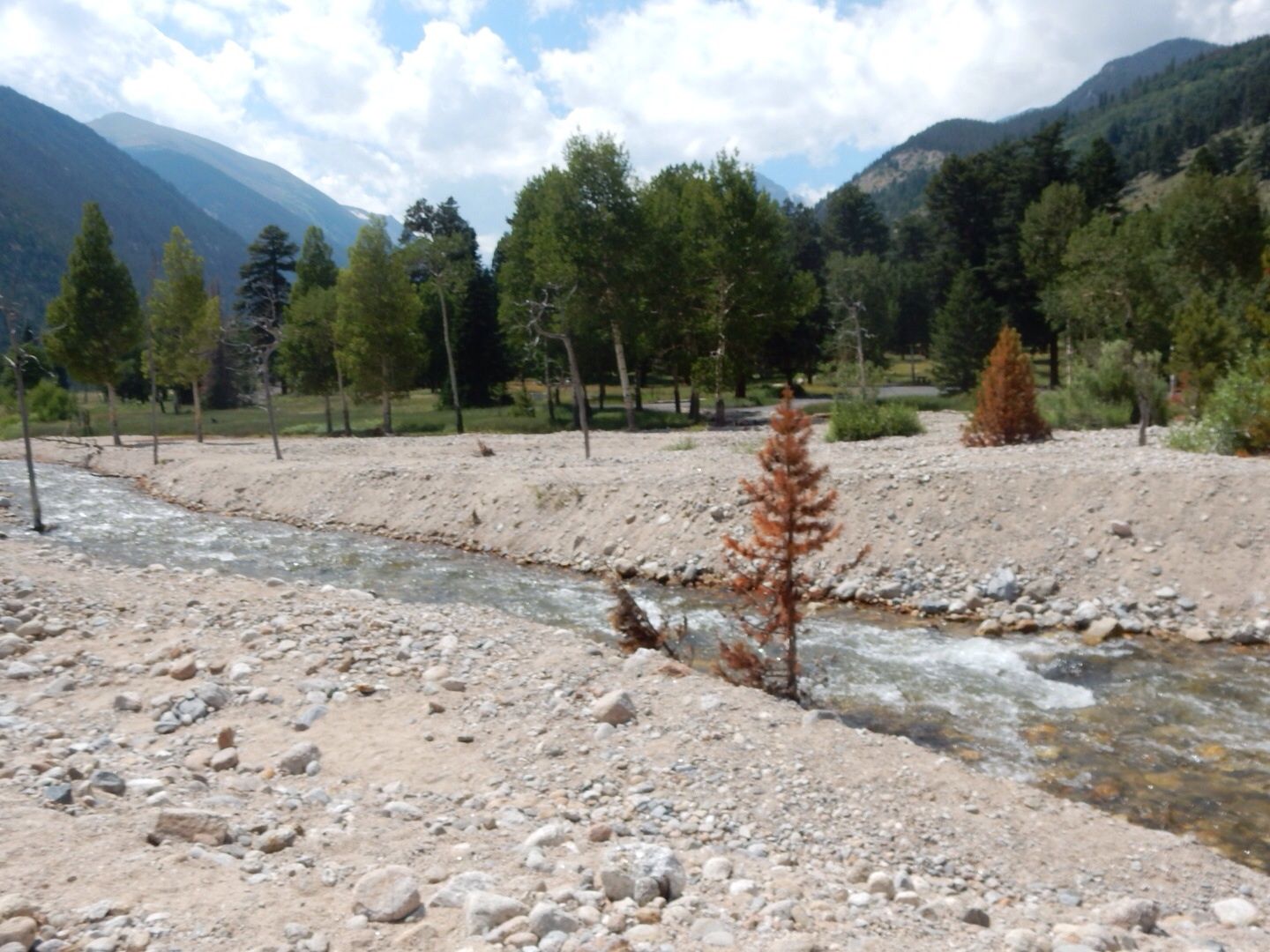 The diversity of sights to see in the Rocky Mountain National Park is phenomenal. I am starting to understand the magnetism of this place. Absolutely beautiful!
As I have described in previous posts, the admission fee to the park is $20 per day per vehicle (or an annual pass can be purchased). John has a senior pass so we get into all National Park Service locations at no cost. What a deal.
Website:
www.nps.gov/romo