Alert: Extensive road construction underway en route to this national monument. Expect to wait while one-way traffic is allowed through the construction zone. At this point, the road is dirt/gravel for several miles. There is also construction at the parking lot and near the Visitor Center with limited parking.
--------------------------------------------------------------------------------------------------------------------------
In the Black Hills of South Dakota around 1900, Frank and Albert Michaud were prospectors that discovered (along with their friend, Charles Bush), a hole in the rocks in Hell Canyon. They found a cave full of sparkling crystals and they filed a mining claim, but they found no minerals of value. They then tried to make the cave a tourist attraction. While the business was not a success, it brought attention to the cave resulting in it becoming part of the National Park System in 1908.
In 1959, Herb and Jan Conn, rock-climbing enthusiasts, were asked to explore the cave (only about a mile of the cave had been mapped). Over a 20-year period they led over 700 trips and 6,000 hours exploring and mapping Jewel Cave. They discovered over 65 miles of cave and others have continued their work to explore over 170 miles of known cave. Based on scientific studies of winds and barometric pressure in the cave, it is estimated that only 5% of the cave his been explored to date.
Jewel Cave is named for the many rooms and passages covered with calcite crystals known as dogtooth and nailhead spar, but further exploration of the cave has uncovered other rare and unusual formations including scintillites (unknown until discovered in Jewel Cave), hydromagnesite balloons (fragile silvery bubbles), and moonmilk (powdery substance looking like cottage cheese).
There are various tours available: Discovery Tour (20 minutes), Scenic Tour (1.25 hour), Historic Lantern Tour (1.75 hours), or Wild Caving Tour (3-4 hour tour). To quality for the Wild Caving Tour you must be able to crawl through an 8.5" by 24" opening and wear the appropriate garb (old clothes, knee/elbow pads, gloves, ankle-high boots, etc.)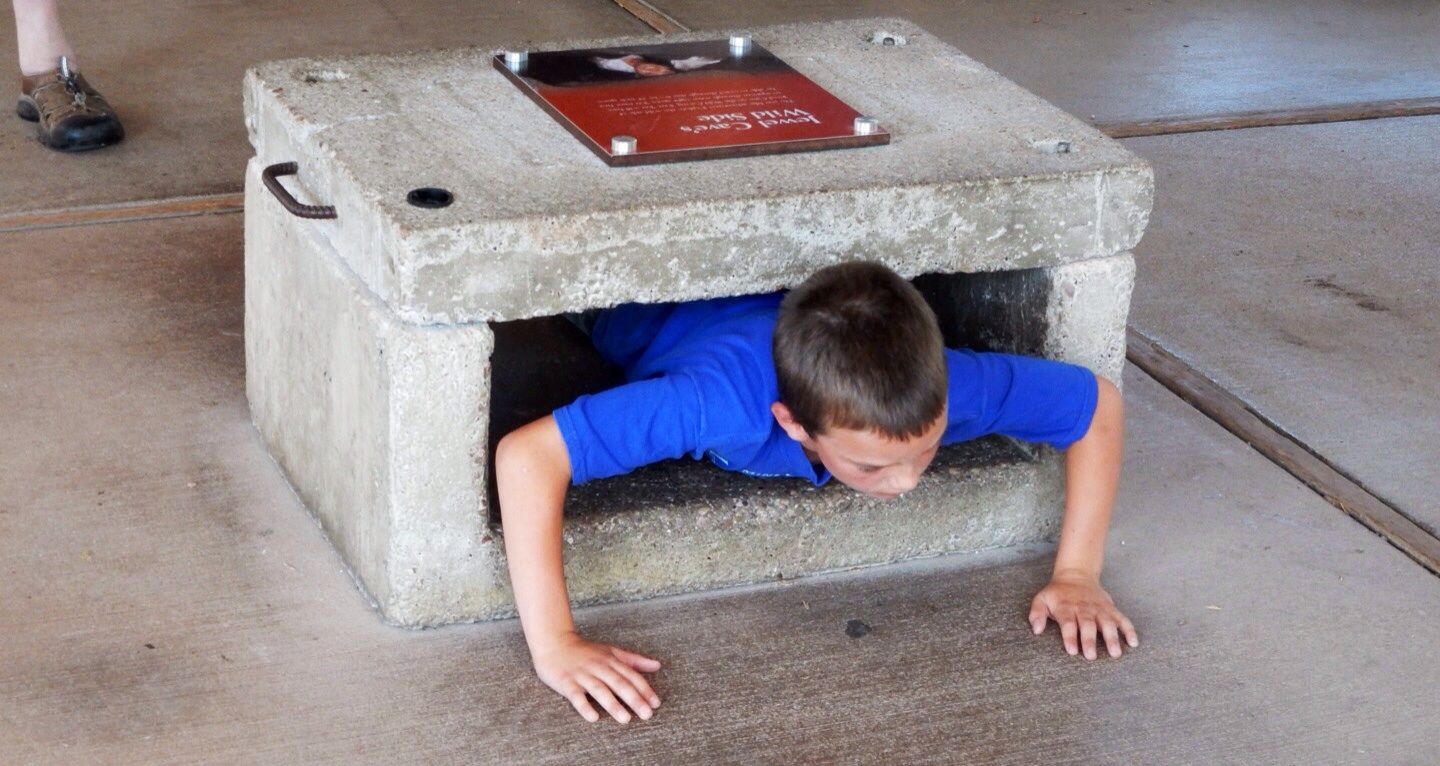 It's 49 degrees in the cave, so be sure to bring a jacket and wear close-toed shoes regardless of the temperature outside.
Some photos from our tour: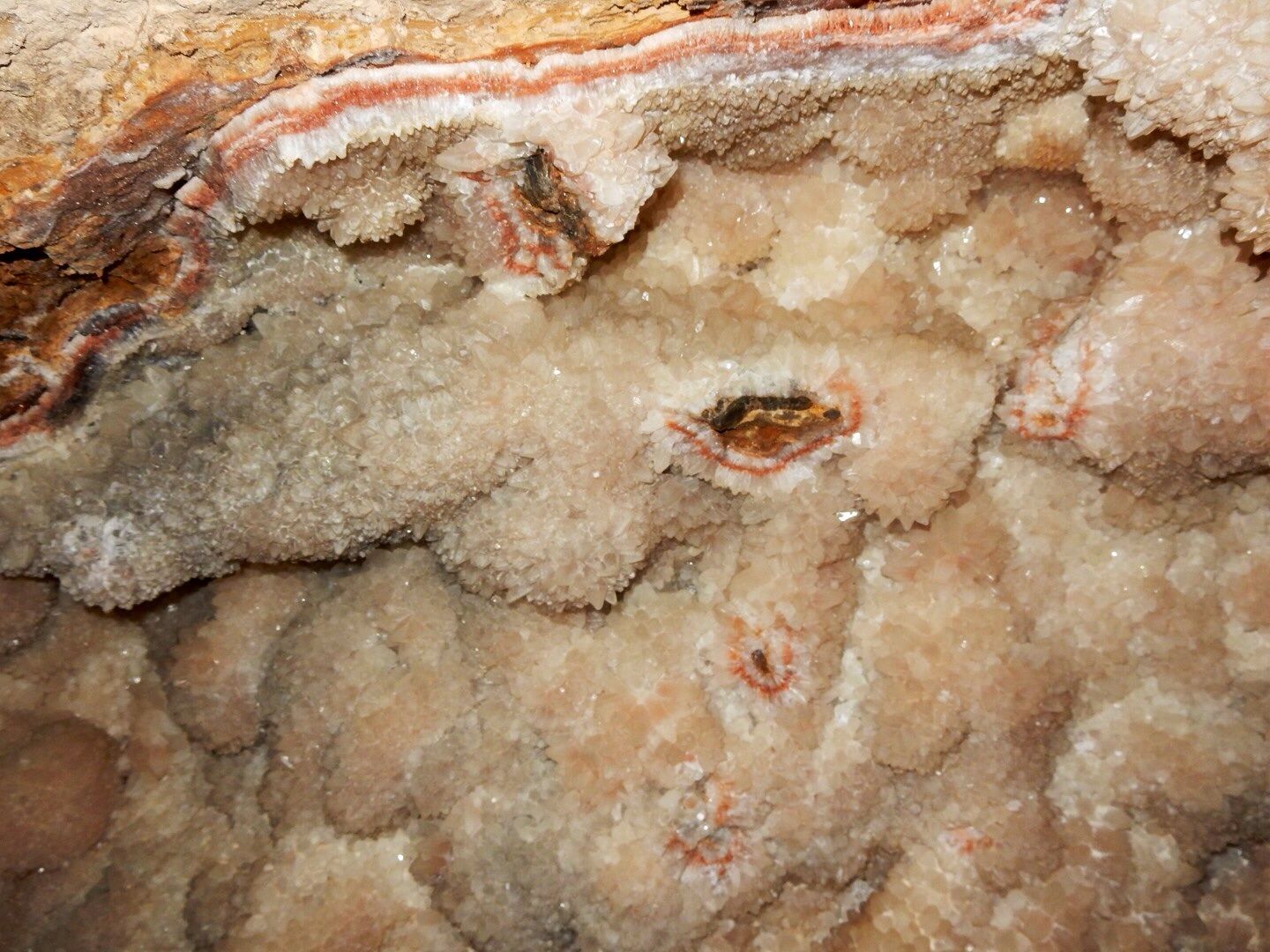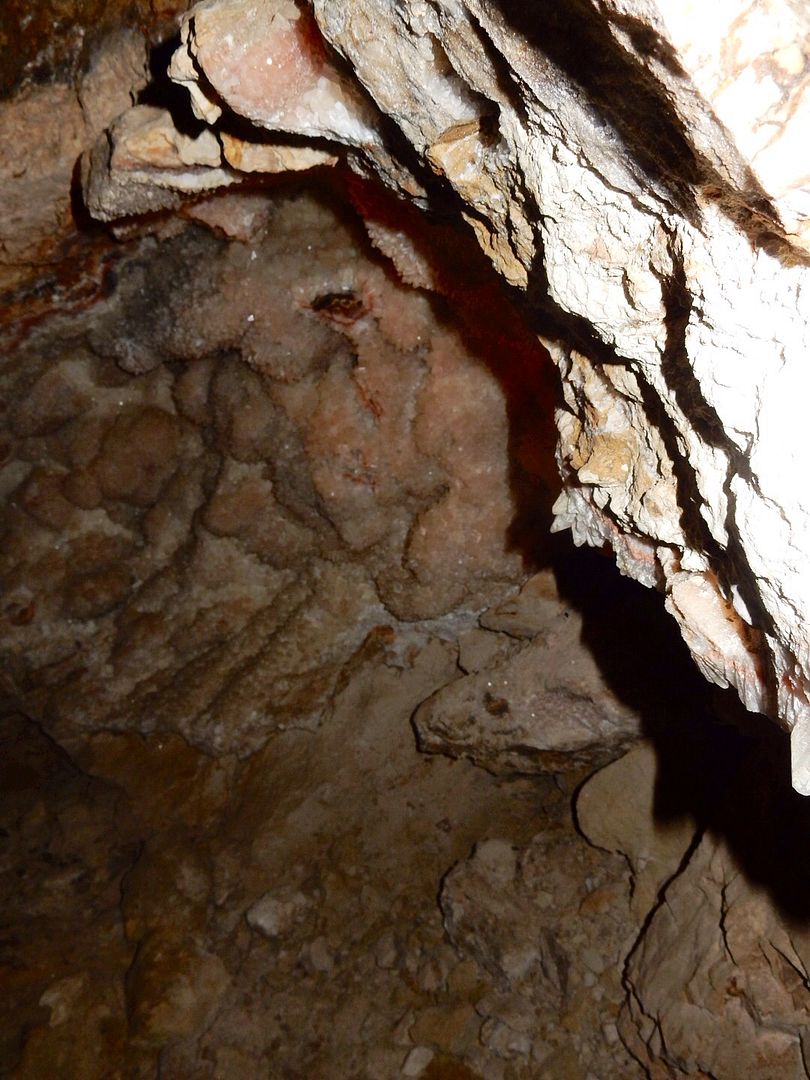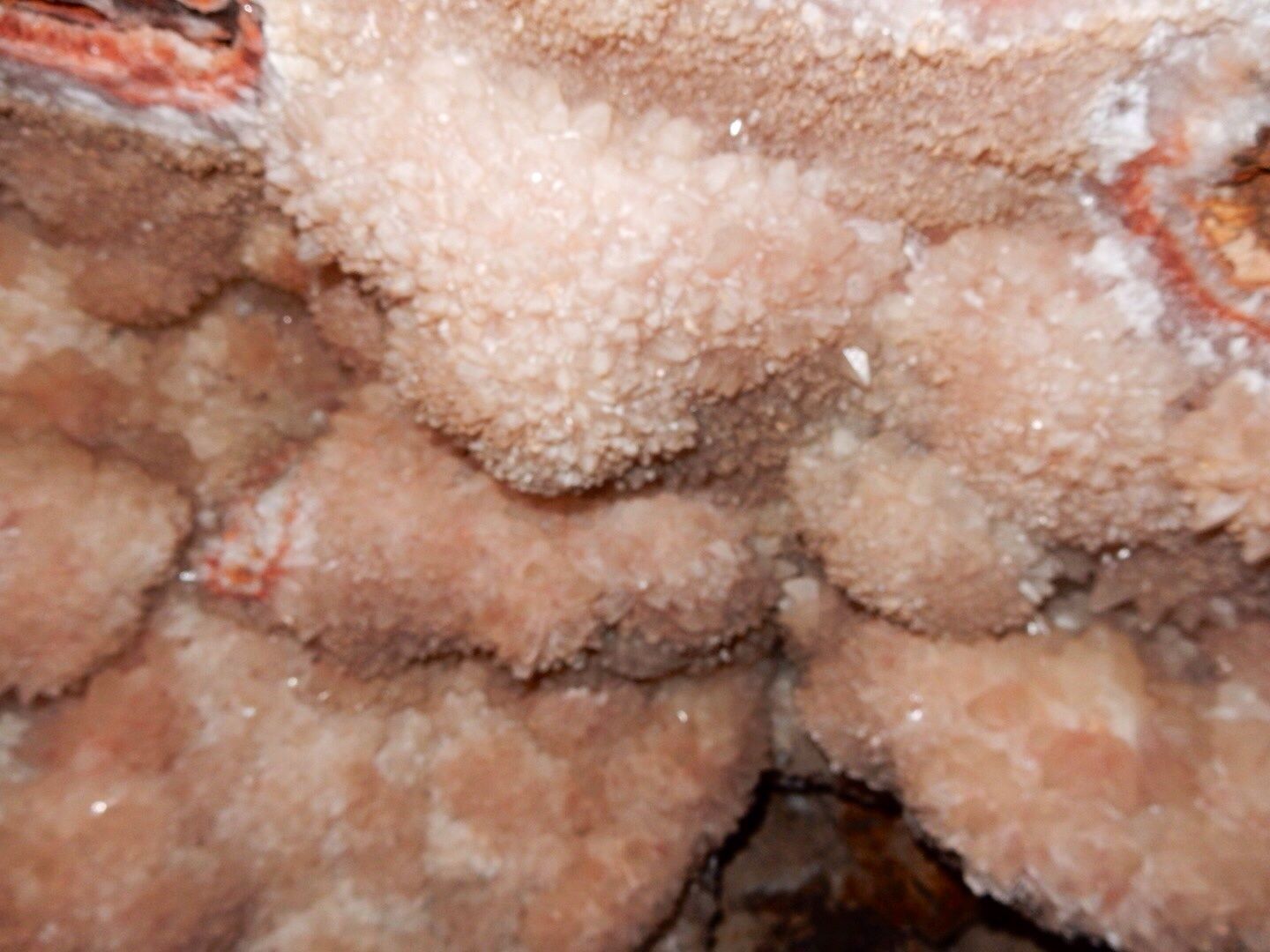 Views from the observation deck of the ponderosa forest above the cave.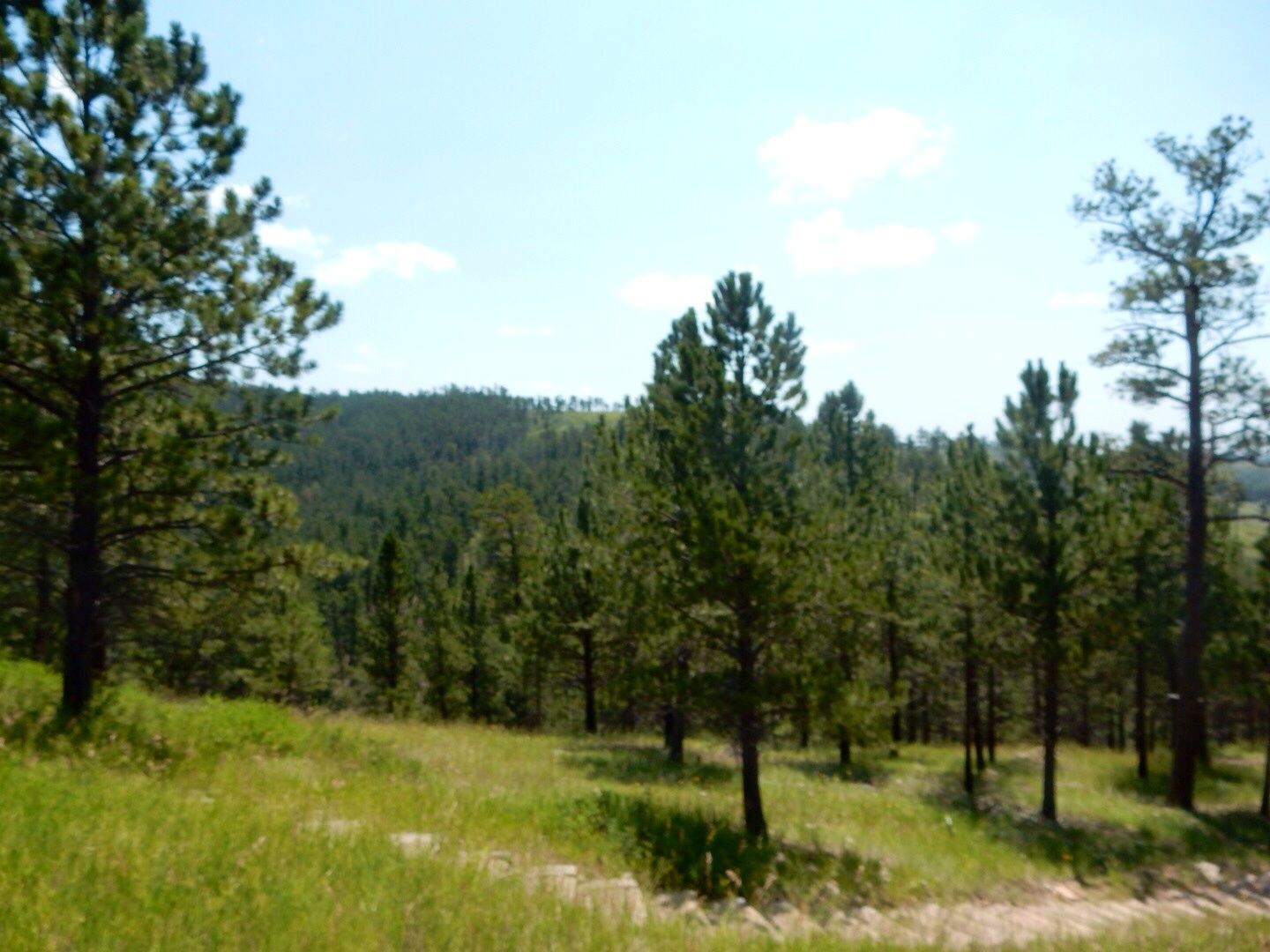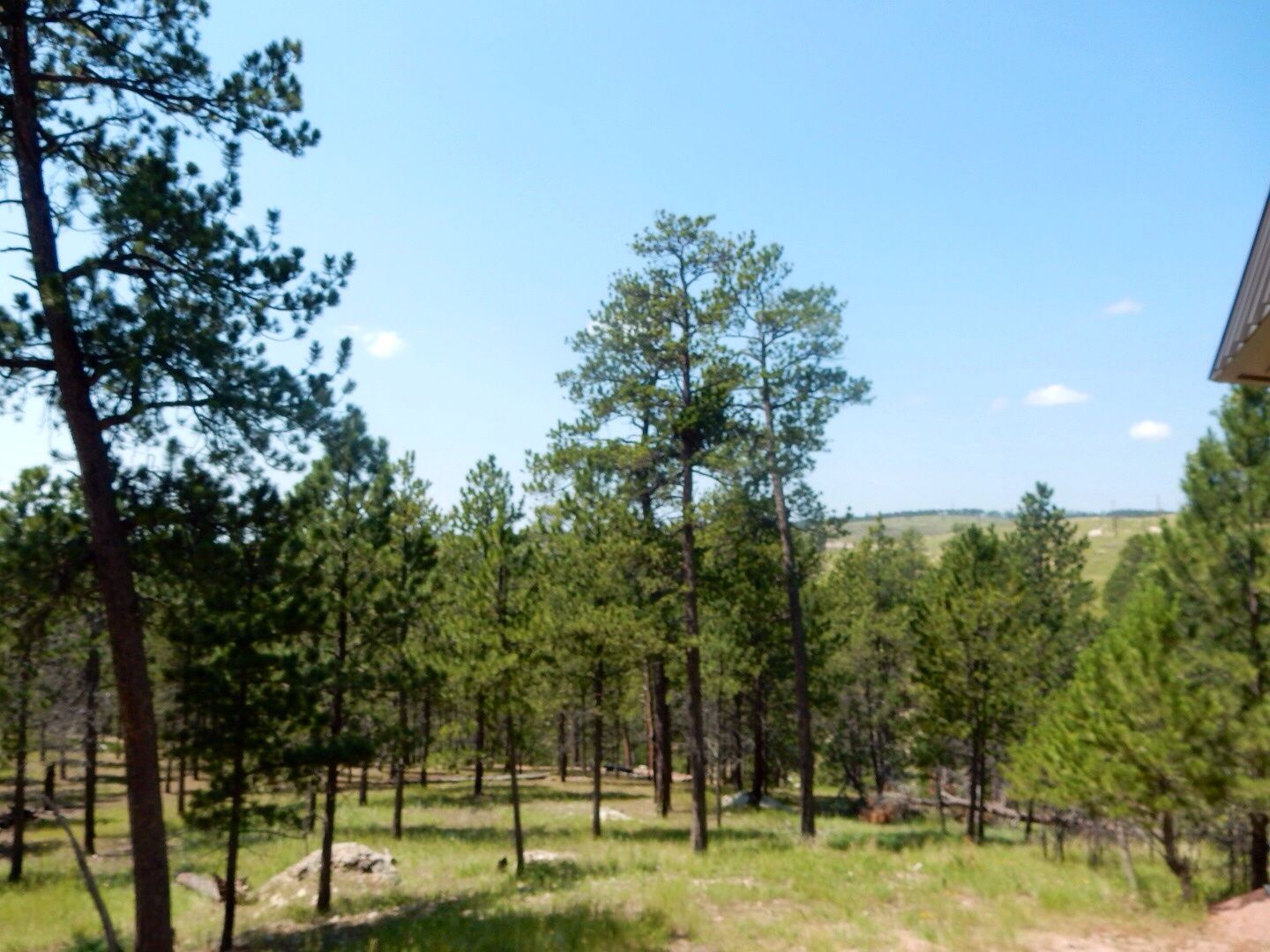 About 20 miles from Jewel Cave is the Wind Cave National Park. There continues to be speculation that the two caves may, in fact, be one. Exploration continues although access to the far reaches of Jewel Cave can take days to reach.
Admission to the Jewel Cave is based on which cave tour you select. The Discovery Tour is free if you have a National Park Service pass.
Website:
www.nps.gov/jeca