Resort Review: 4 stars on a scale of 5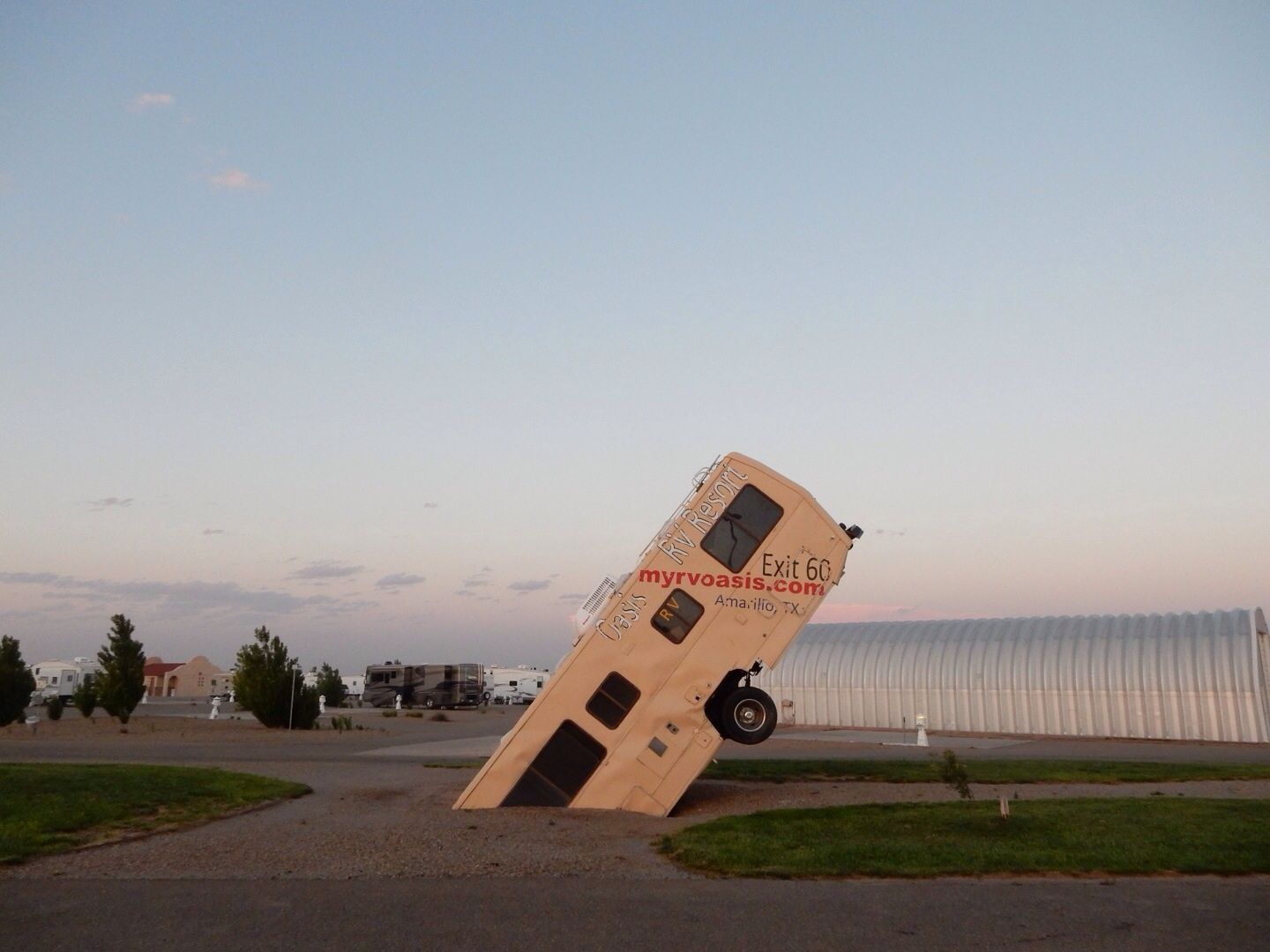 Location: The park was right off of I-40 and very convenient for visiting the sites we wanted to see around Amarillo. The major problem we had with this site was the high winds (weather, of course, is not within the purview of the management of the resort!) However, if we are in Amarillo again, we will look for a more protected location. Our motor-coach awning over the large slide out was ripped one night due to wind gusts. Others in the part experienced extensive damage to their slide outs. The bath houses and laundry facilities provided shelter for the storm/tornado warnings.
Lot size: There was lots of space between us and neighbors. There was plenty of room for our tow dolly and car at our site. Here's a photo of our lot.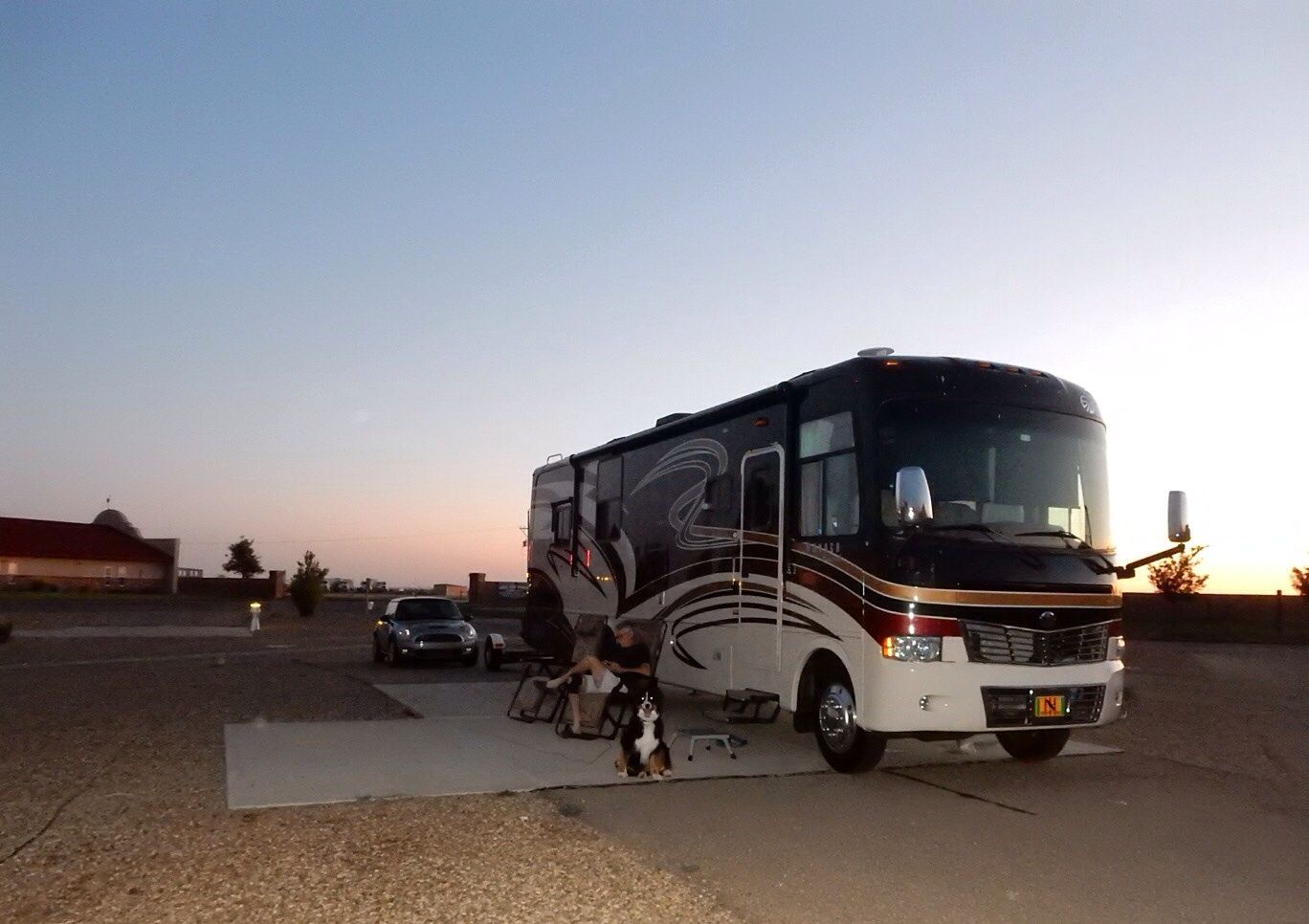 Amenities: The pool here was beautiful and usually pretty much deserted. Very nice bath house facilities as well. The hot tub was the nicest we have seen thus far in our travels...a real delight. Laundry facilities were quite limited (not many machines and very close quarters), however.
Cost: $180 for the week.
Management: Cordial and helpful, particularly with dinner arrangements at the Big Texan for John's birthday. They order pizza (delivered) daily for those in the park interested in purchasing one. Plenty of brochures in the office for information on surrounding attractions.
Comments: The terrible winds with lack of shelter anywhere in the park for the motor coach is the primary reason for the score. Otherwise, a great place about a mile from the famous Cadillac Ranch outdoor sculpture.