We loved the spectacular views of this beautiful gorge created by erosion and the Arkansas River from Sublime Point. There was a forest fire that burnt 8,000 acres including the park at the Royal Gorge in June of 2013.
Today, they are rebuilding the park and provide only bus tours on the weekends. Park rangers drive the buses and serve as tour guides. It includes a ride over the highest suspension bridge in the U.S., 1,053' above the Arkansas River, to the observation deck at Sublime Point.
That patch of green near the center of the photo is the Arkansas River.
Closer view...
Canyon wall.
Other side of the bridge. Note the railroad tracks next to the river. Also, we saw many rafters on the river.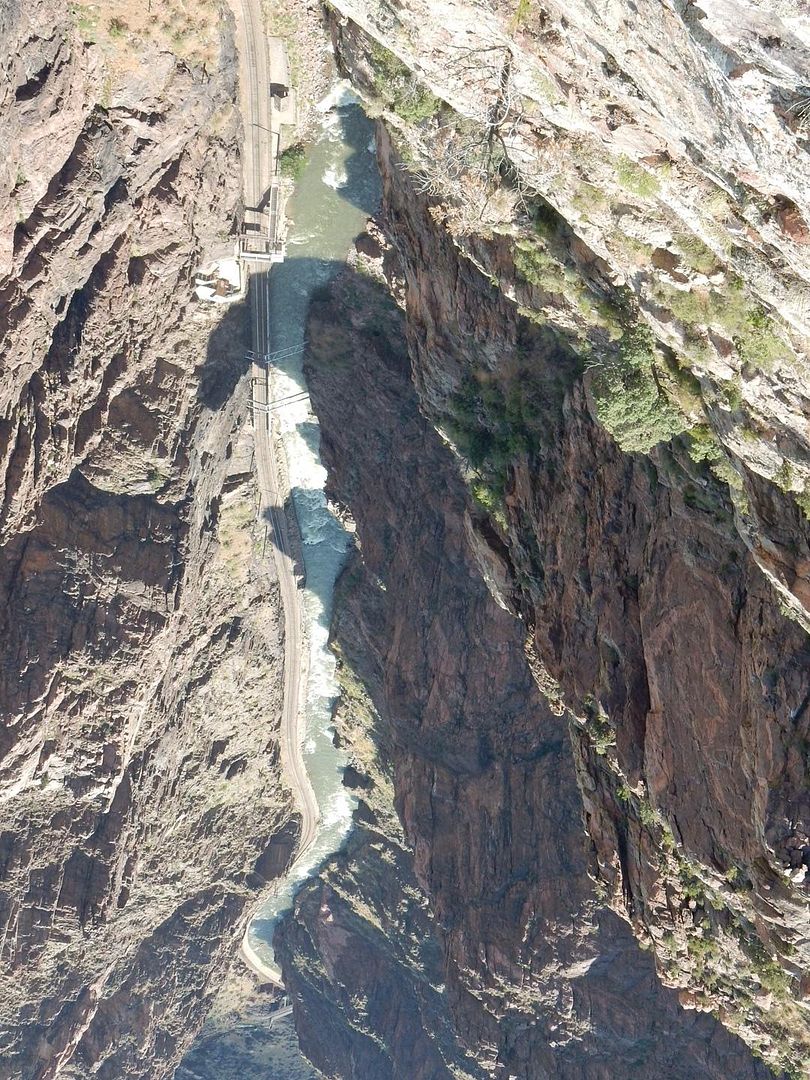 The suspension bridge.
Another view of the bridge.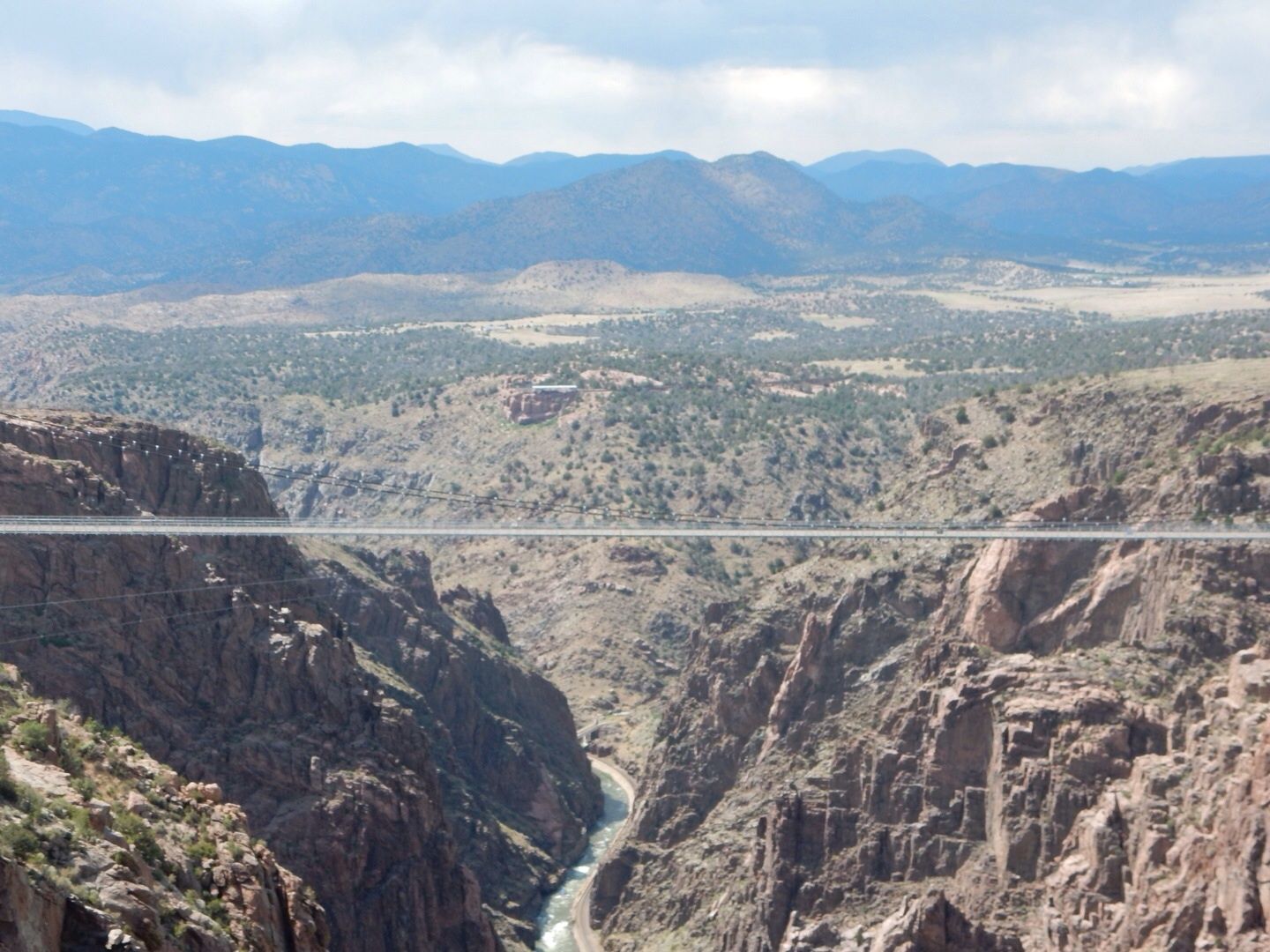 The Plaza Theatre - miraculously spared during the fire.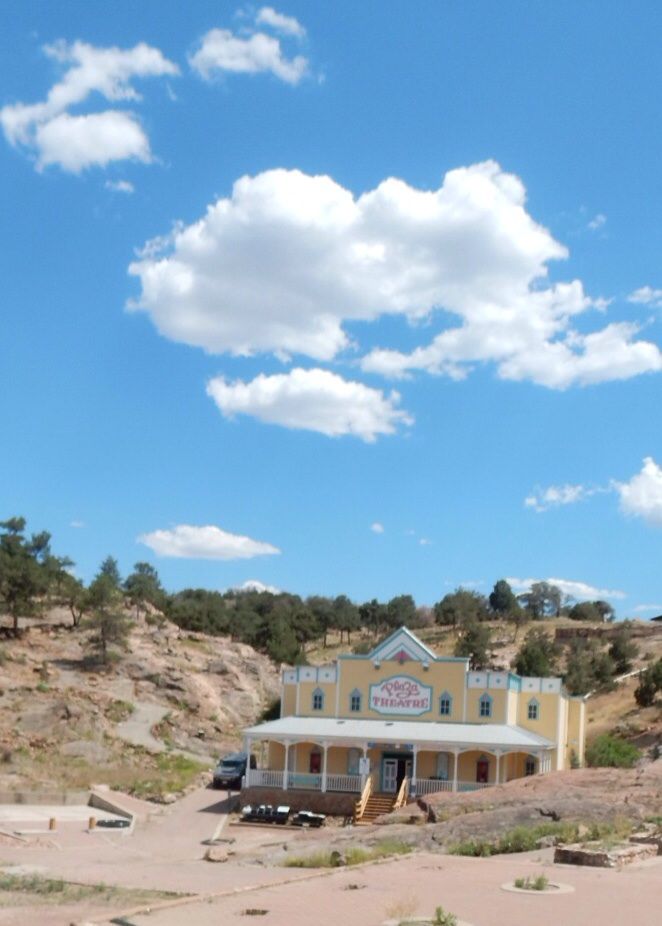 Helicopter rides also available @ $50 per person. Can you see the chopper?
One of the observation decks.
A very nice couple we met while enjoying the view. They are from Oklahoma and they provided us with some great travel tips for that part of the country.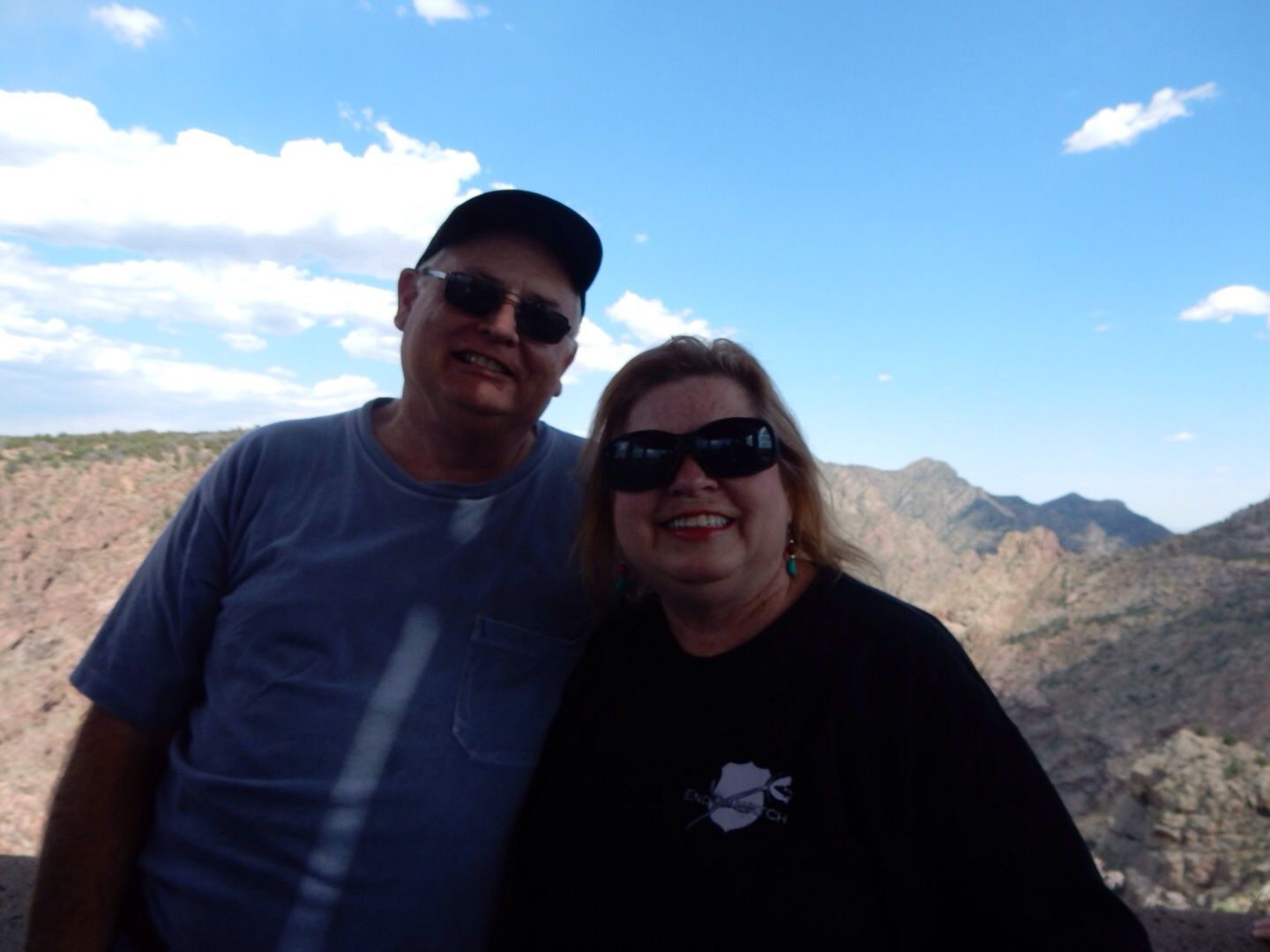 The cost for the tour was $10 per person. The tour bus takes you across the bridge to the observation point there. There is a small place to get drinks, popcorn, etc. There is also a crazy ride ($25/per person) where you get strapped into a harness-type device (by yourself or with one or two others) and you swing high over the canyon (like a pendulum). We did not try this (although I would have enjoyed it!) Return buses run every 10 minutes or so, so you can enjoy the scenery as long as you want from the observation deck.
The website provides information on the progress of the rebuilding of the park, as well as when guided tours are available during the summer of 2014.
Website:
www.royalgorgebridge.com