The history of discovery of the Cave of the Winds:
In 1869 a recent settler, Arthur Love, to Williams Canyon discovered an opening in the rocks that eventually would be named Cave of the Winds.
Two young brothers, John and George Pickett, were exploring Williams Canyon on a scouting trip in 1880. They found a small shelter cave, crawled through a tunnel and emerged into a large chamber.
George Snider, a stonecutter from Ohio, began extensive exploration of the cave in 1880 that led to the opening of the site to the public in 1881.
Electrical lights were installed in 1907 ... one of the first caves to be lit by electricity.
Geological background:
The limestone of Cave of the Winds was formed almost 500 million years ago during the Paleozoic geological era.
About 70 million years ago the inland seas over the Pikes Peak region began to recede and the remaining limestone was uplifted forming part of the Rocky Mountain range.
The system of rooms and passages began to form 4-7 million years ago.
After the water level dropped, the passageways and rooms were opened up to air and beautiful cave decorations began to form.
Tours:
Discovery Tour/Orange: 3/4 hour; $20/adults (This is the one we did.)
Lantern Tour/Yellow: 1.5 hours; $30/adults
Caving Tour 101/White: 2 hours; $45 all ages
Cave of the Winds map.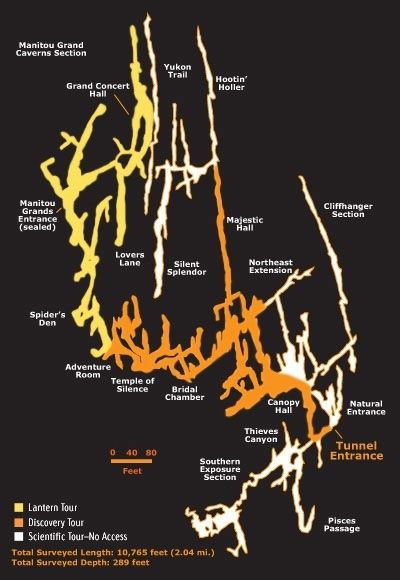 There are many areas throughout the tour that involve narrow and low passageways. At 6' 4" John had to duck for a large portion of the tour. We saw beautiful rock formations throughout. Our guide, Chris, was informative and did a great job fielding all of the questions from the group.
Photos taken in the cave.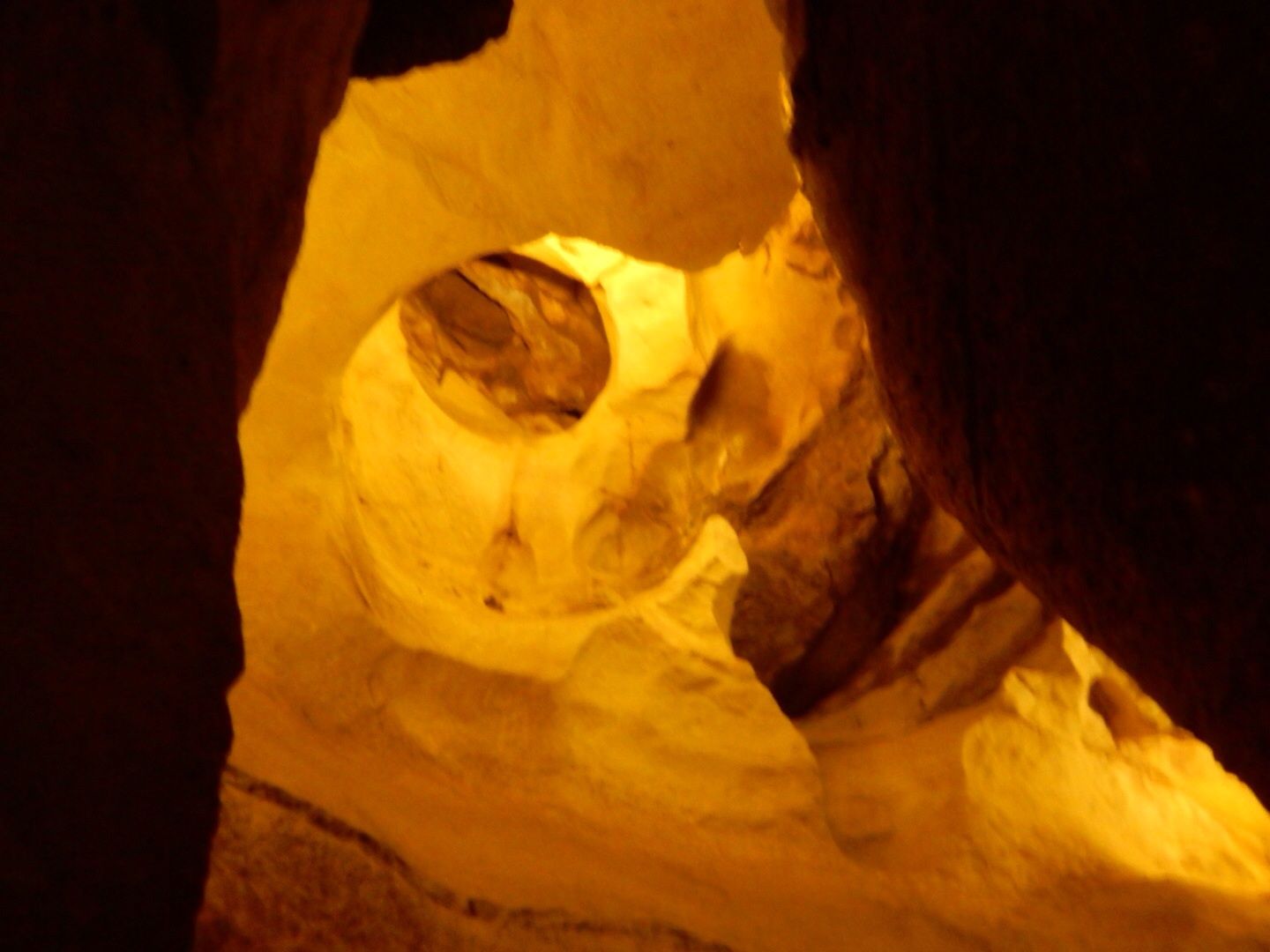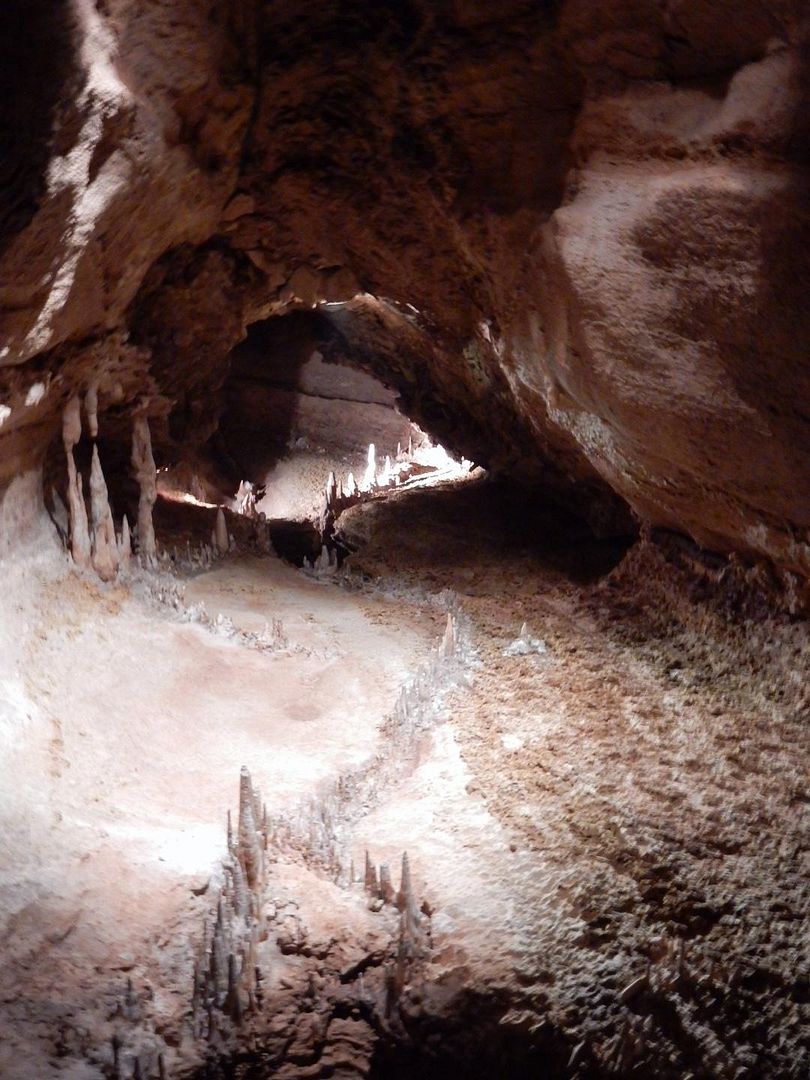 In addition to the cave tours, there is an array of "adventure activities" including the Wind Walker Challenge Course (a three-story obstacle course overlooking the cliffs of Williams Canyon), a zip lines, gold panning experience, etc.
We enjoyed this experience, but it was similar to other cave tours we have done in the past. The history was interesting and there are some impressive cave formations within.
John and Sadie after the tour.