Today we made our way to the Rocky Mountain National Park to hike the Bierstadt Lake Trail. Ed and Marilyn had recommended this to us as it is not as crowded as some of the other trails along the Bear Lake Corridor.
Bierstadt Lake was named after Albert Bierstadt, a late 19th century painter who earned fame for his depictions of the American West. Commissioned by the Earl of Dunraven, Bierstadt came to Estes Park in 1876.
The trailhead is about 6.5 miles from the Beaver Meadows Entrance on Bear Creek Road. During the busy summer months, you may need to take the hiker shuttle from Glacier Basin to the parking lot. Due to the cloudy weather, we were able to get a parking spot today.
The round trip is 3.2 miles including the trail around the lake. The starting elevation is 8,862' and the highest elevation on the hike is 9,451'. The trail is a moderately steep climb on switchbacks through open hillsides of sage, grasses and wildflowers. Aspen line portions of the trail with some thick stands along the way. Around the lake is a forest of lodgepole, spruce and fir trees.
The beginning of the trail.
View to the east on the trail up to the lake.
Aspen stand as seen from the trail.
View of the Continental Divide from the trail on the way up.
Finally made it to the top of the trail! I was huffing and puffing at that altitude even though the climb was only 1.2 miles!
We took the trail around the lake. Here are some photos of this beautiful setting.
The view to the west at the Bierstadt Lake.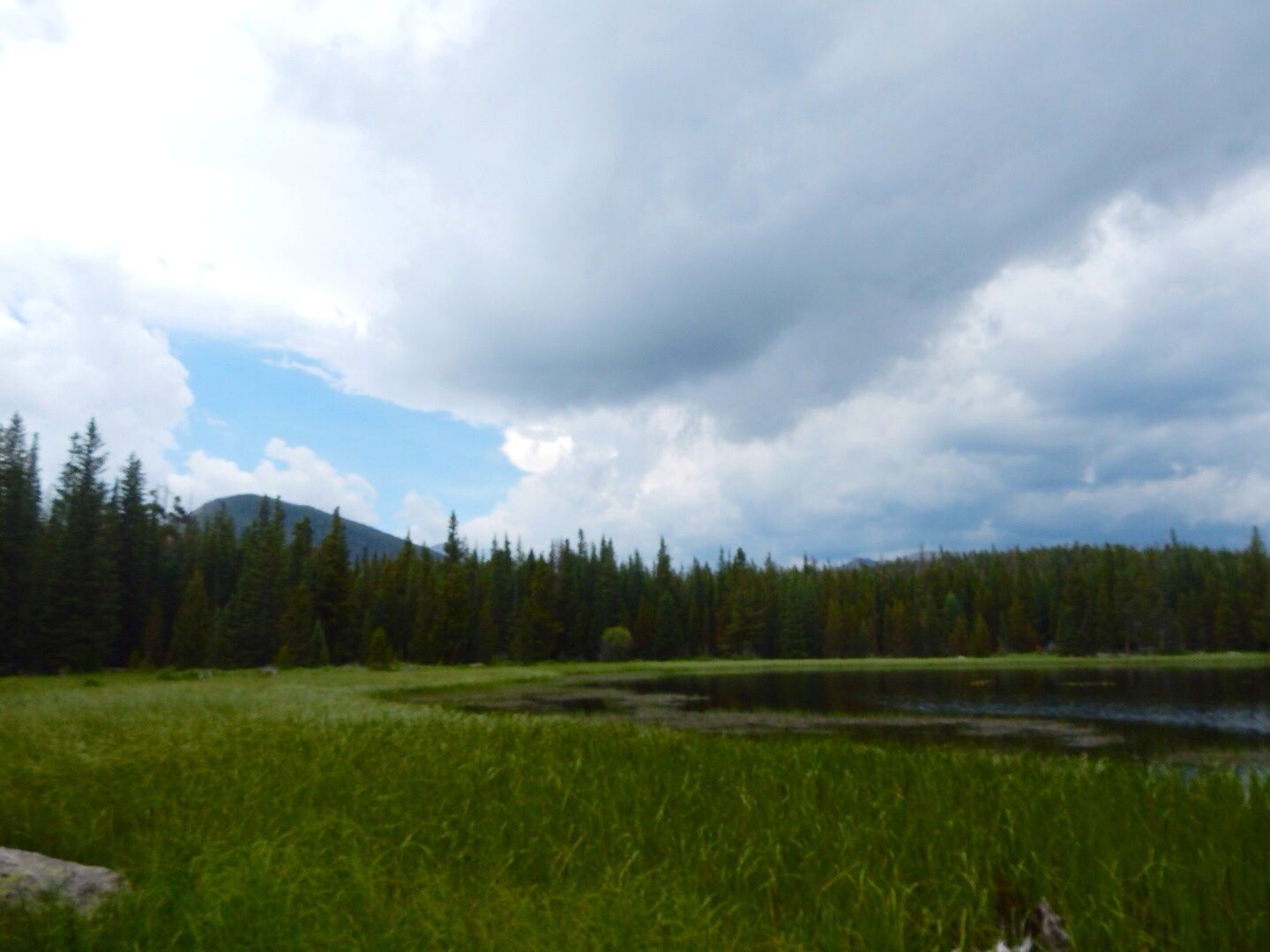 And view from the east end of the lake is of the Continental Divide. Very picturesque.
Some water lilies in the middle of the lake.
Trail as we were hiking down to Bear Lake Road.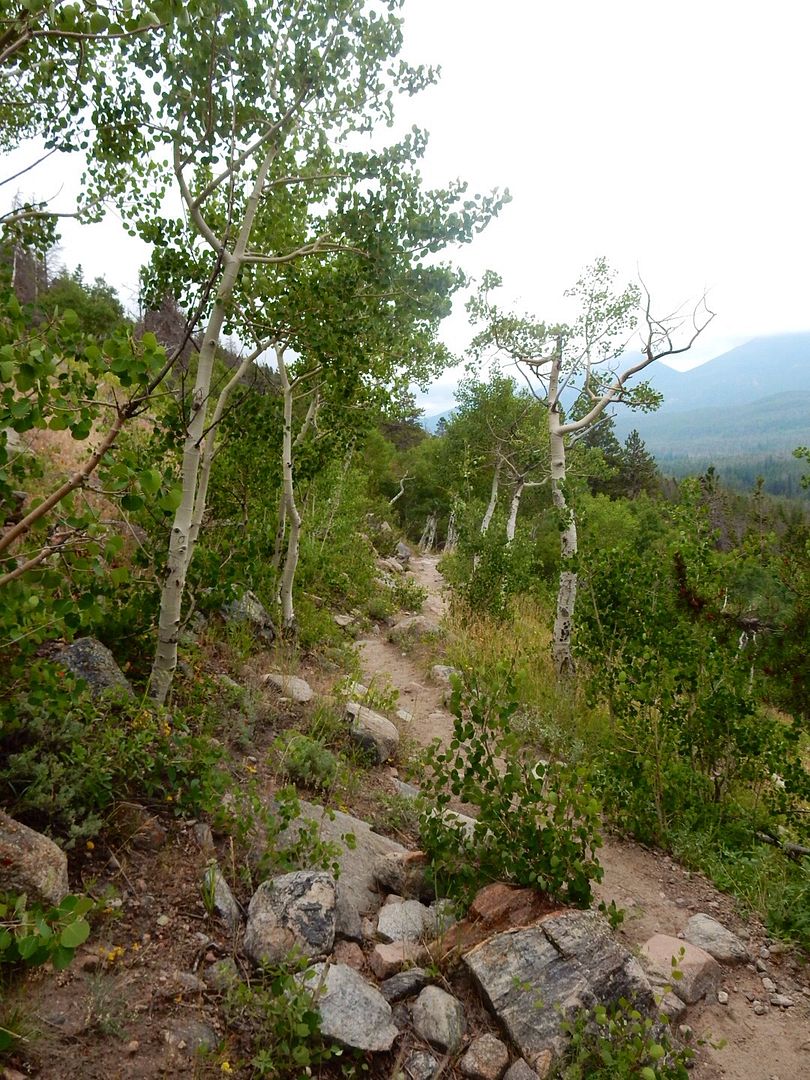 The hike down was so much easier than the hike to the top! We thoroughly enjoyed the trip up and down the mountain and the views of Bierstadt Lake were spectacular.
On the drive out of the park, we saw these two majestic elk on Bear Lake Road.
As I have described in previous posts regarding the Rocky Mountain National Park, the admission fee is $20 per vehicle per day (or $40 for an annual pass). John has a senior pass ($10) that gets us into all National Park Service locations for free.
Website:
www.nps.gov/romo