What an amazing tourist attraction this place is! There are billboards for hundreds of miles in all directions advertising the place ($400,000 is reportedly spent on this type of advertising alone annually).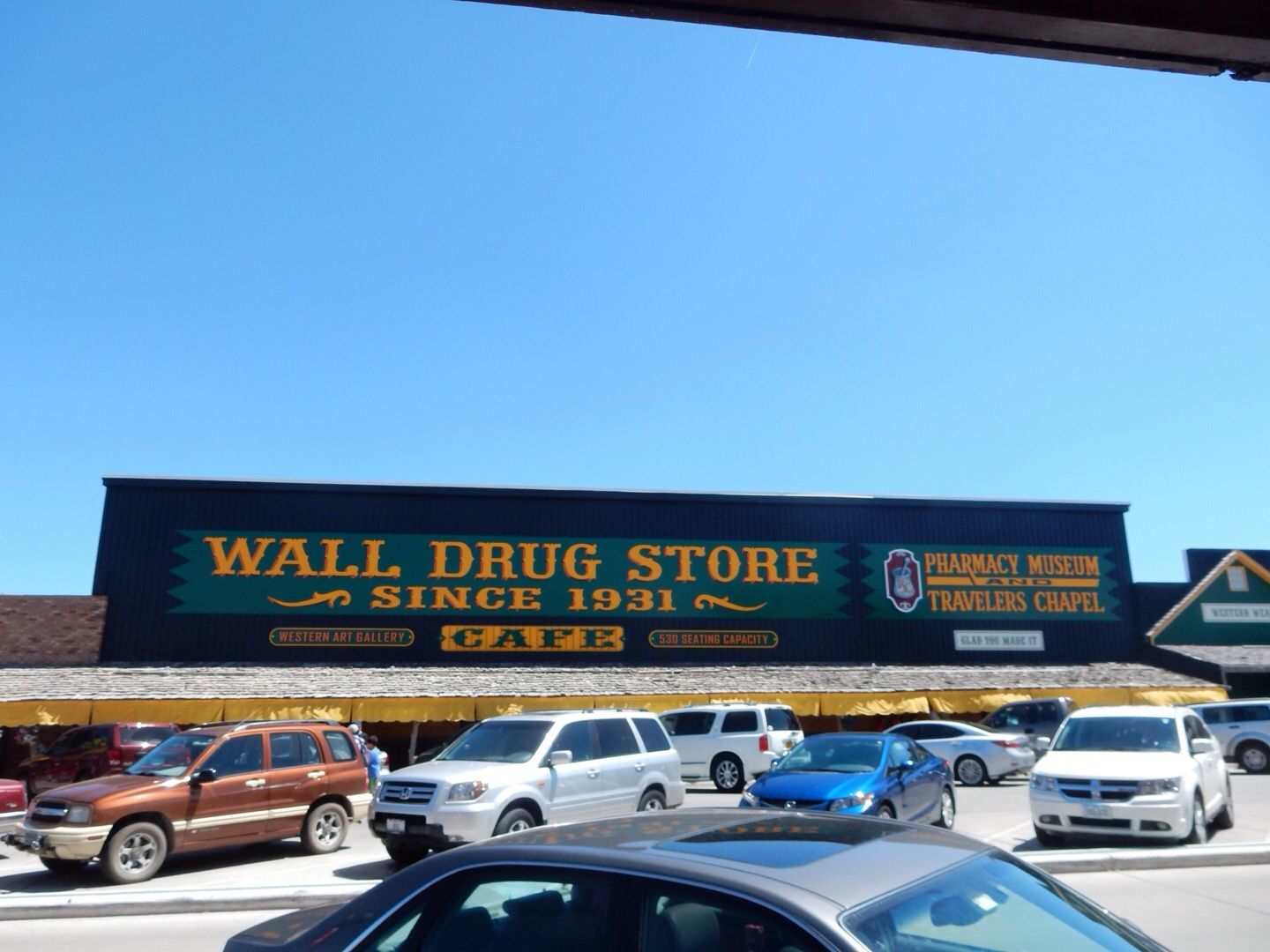 Here's the story of this place:
Ted and Dorothy Hustead bought the only drugstore in the small town of Wall (population 236) in 1931. Ted was a pharmacist.
Five years later they still had very little business, when Dorothy suggested one hot July day that they offer free ice water for travelers. Mount Rushmore had recently been completed and tourist were traveling through Wall to see this National Monument.
They put up signs (similar to the Burma Shave idea) and almost immediately hot, thirsty travelers started coming to the Wall Drug Store. Before they knew it, those travelers starting buying other things at the store.
Building a reputation based on giving people something they need, served with good humor, great service and good deals, the Wall Drug Store has grown to a block-size, mall-like emporium with many free attractions as well as stuff to buy, food to eat, and games to play!
Up to 20,000 people visit per day in the summer.
It's also famous for the "Miles to Wall Drug" signs that have been placed all over the world, including outer space!
A cafe, Sioux pottery, Black Hills gold, Western wear and gear, modern and Western books and art, camping supplies, rocks and souvenirs of all kind can be found.
Wall Drug's Back Yard is an area for kids (young and old) to play.
It is still run by descendants of the Hustead family.
Here are some photos of this crazy place. The front porch and entrance to Wall Drug Store.
Entrance to art gallery.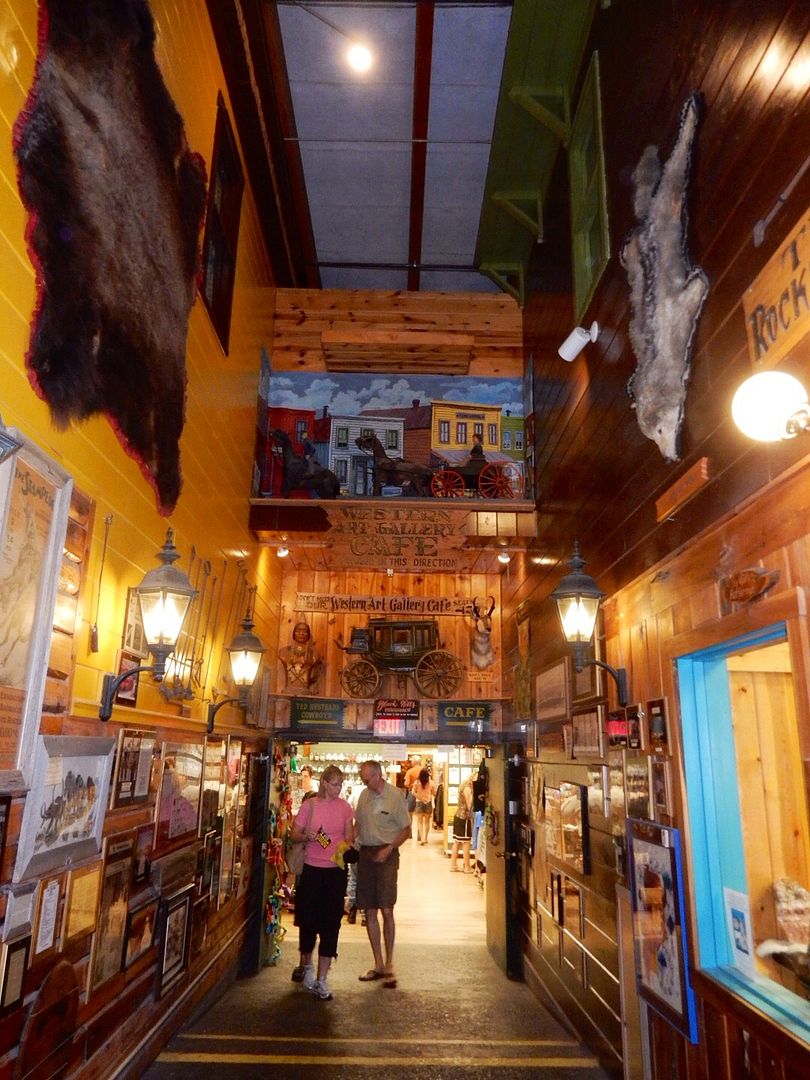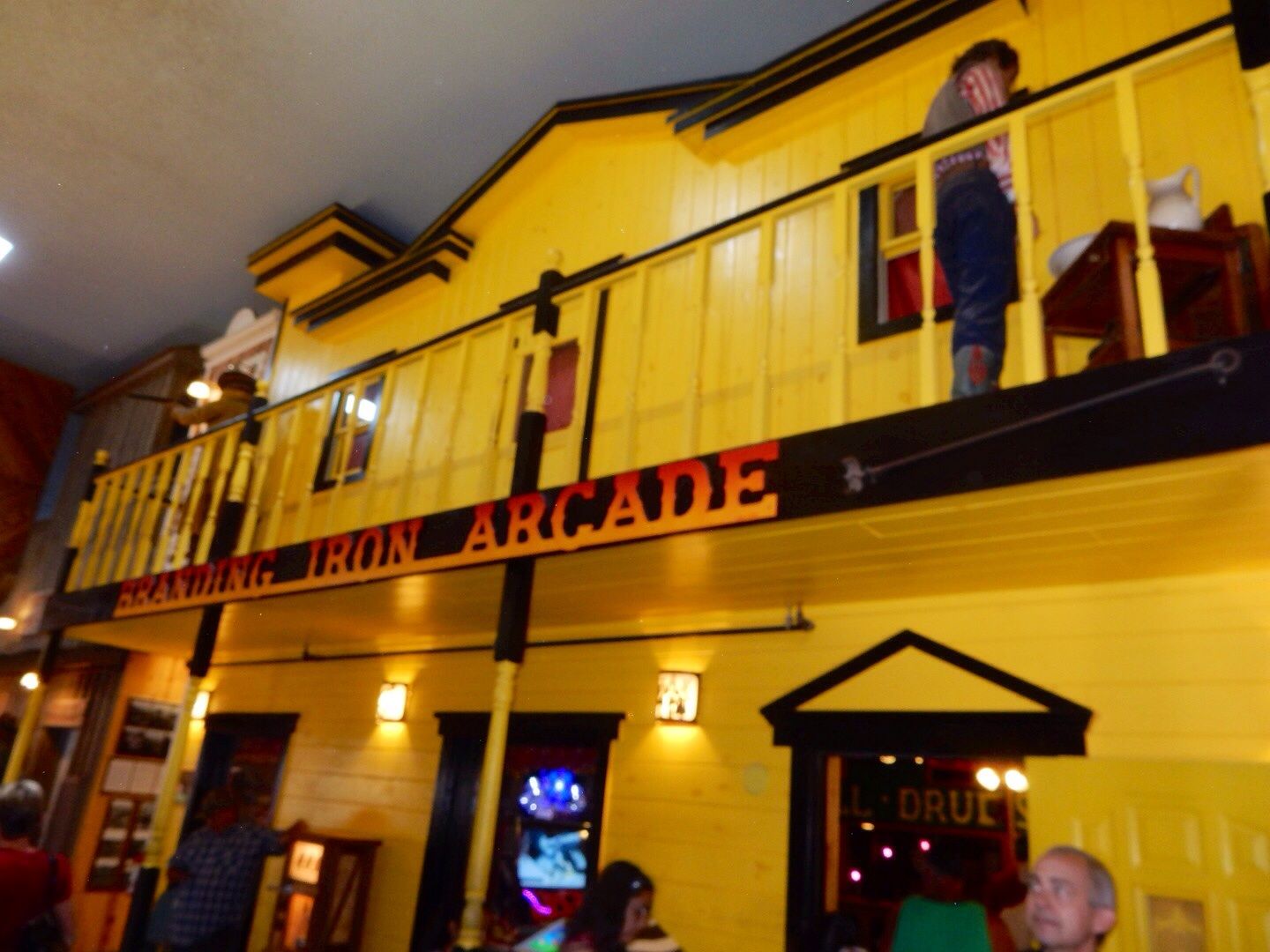 Look at this goofy display. Put in $.50 and he performs a song for you.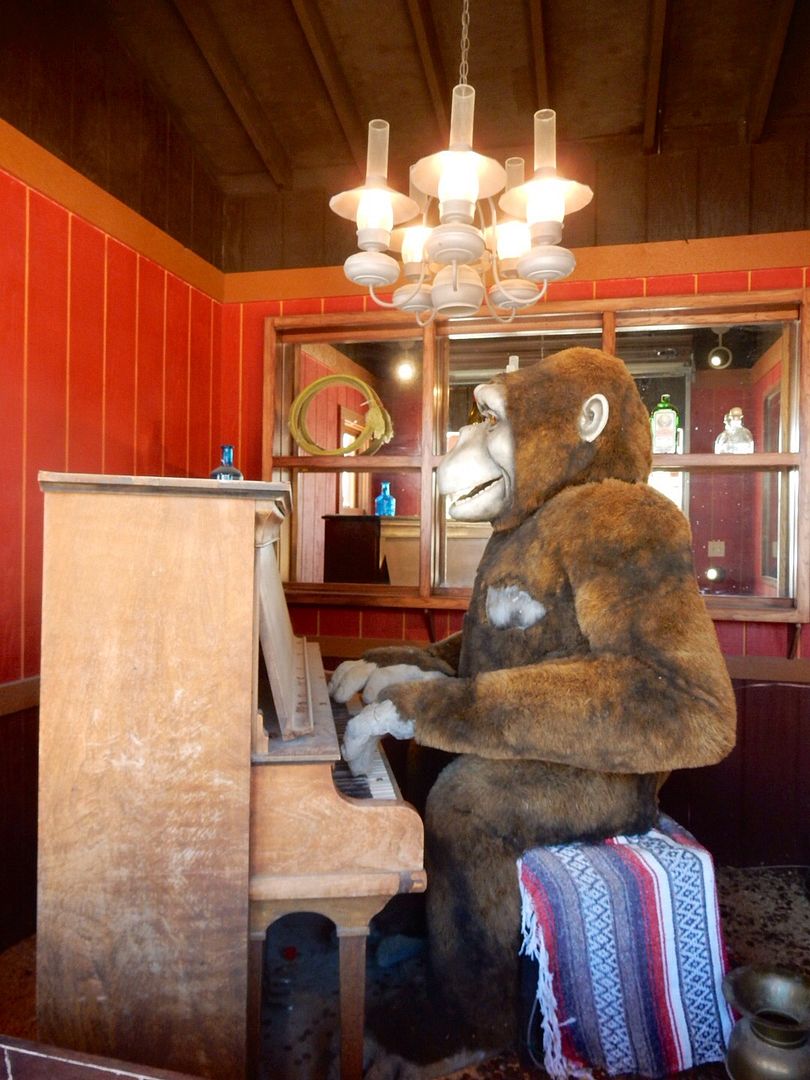 Couldn't convince John to hop on...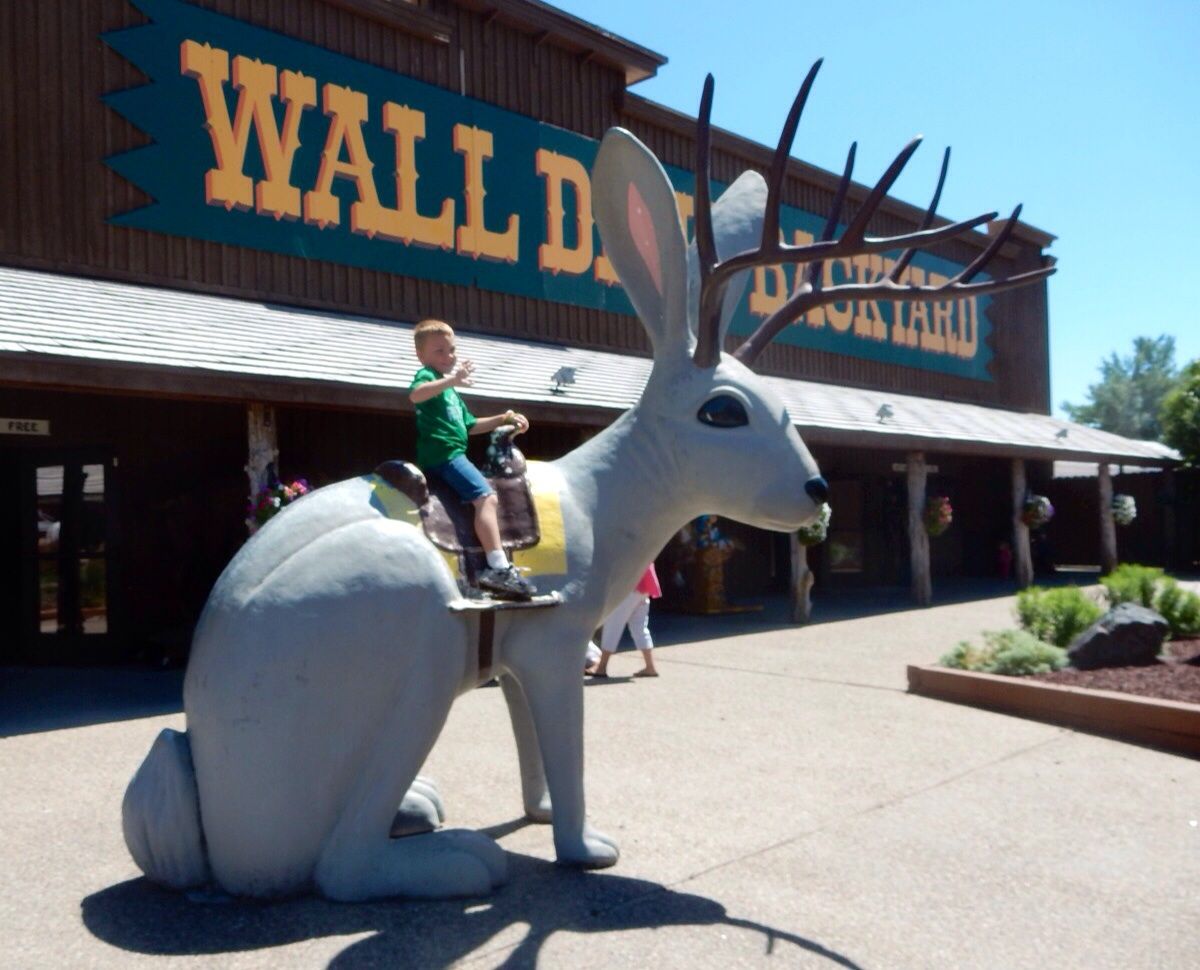 So if you are traveling on I-90 through South Dakota, make a quick stop in Wall to check out this place. You will not have any trouble finding it because there will be signs for miles. And when you get off in Wall, there will be signs directing you to the location (you can't miss it!) Plenty of free parking.
Website:
www.walldrug.com