After posting the photo of the perigee moon of July 12, 2014, I decided to post these two photos of the lunar eclipse that occurred April 15, 2014 while we were in Cedar Key, FL.
We set the alarm for 2 am Eastern Daylight Time to catch a glimpse of the lunar eclipse. The weather was cloudy and these are the only photos I was able to capture of the event.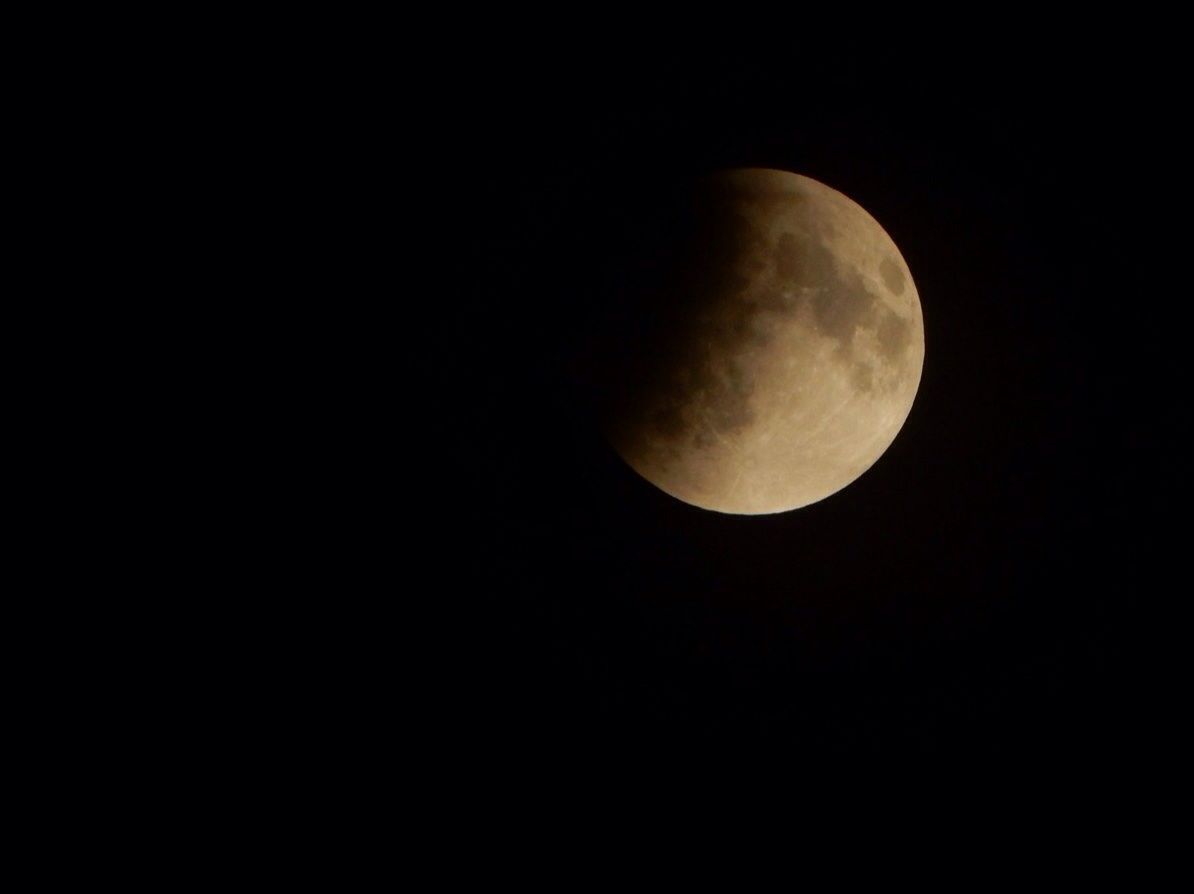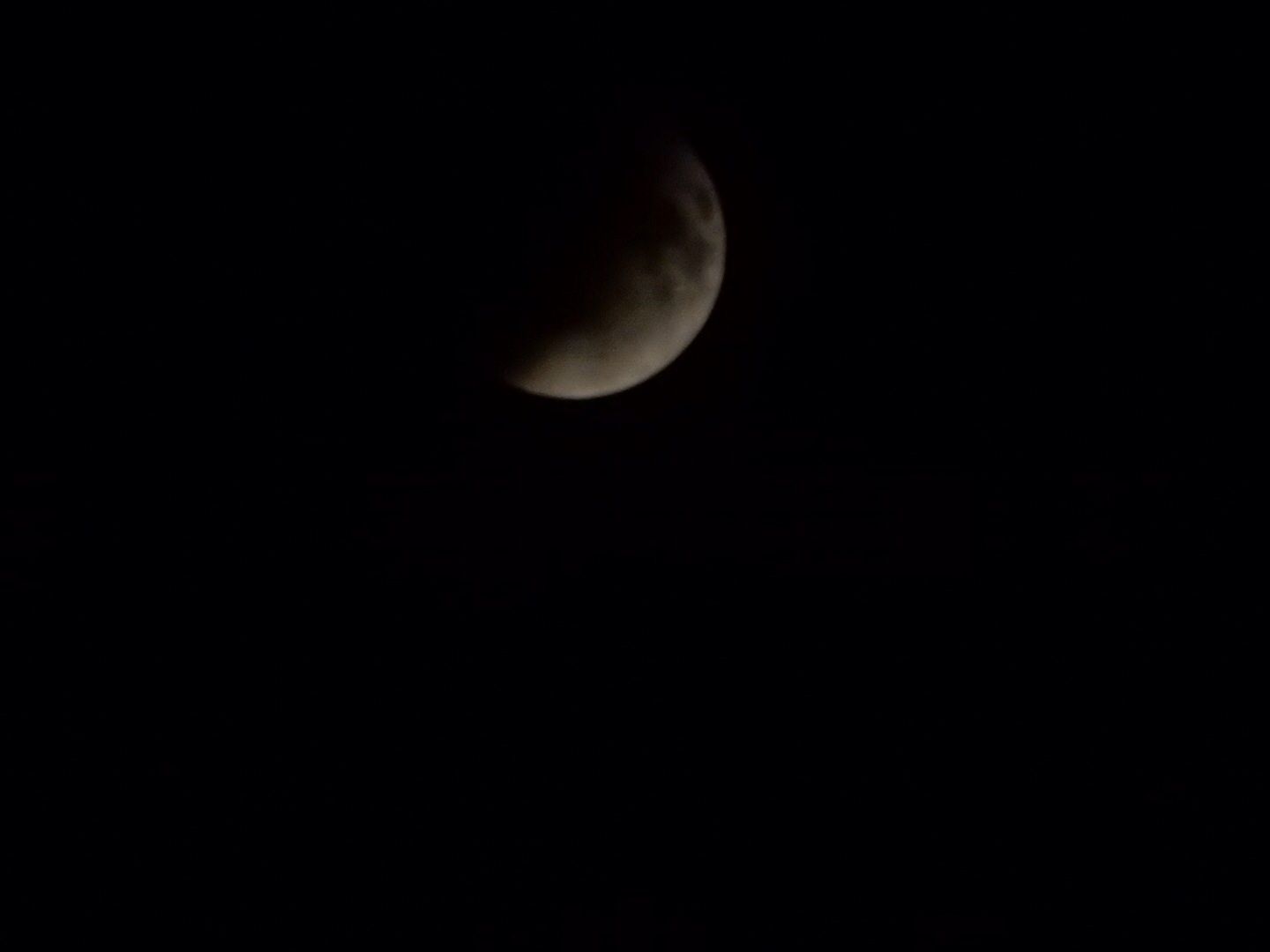 I need to learn more about how to use our new camera for night photos!
I hope to capture some good photos of the supermoons of August and September this year.