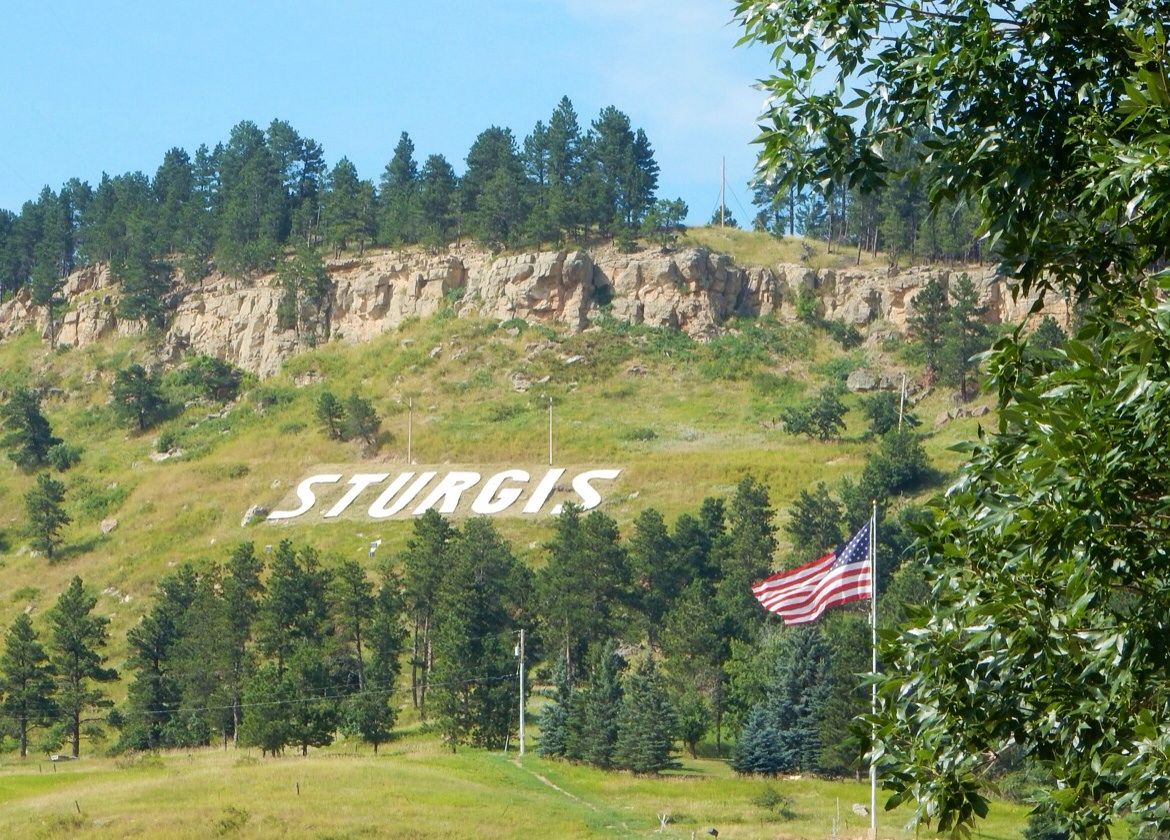 The town of Sturgis, population 7,000, is home to the world-famous Sturgis Motorcycle Rally. The Rally began in 1938 and was originally held for motorcycle stunts and races. It has evolved into an annual meeting for motorcycle enthusiasts and is the largest rally in the world. It has been held every year since, except during World War II when there was gas rationing.
The first rally was held by the "Jackpine Gypsies" motorcycle club who still own and operate the tracks, hill climb, and field areas where the rally is centered. Clarence "Pappy" Hoel had purchased an Indian Motorcycle shop in 1936 and formed the Jackpine Gypsies shortly thereafter. He is considered the "father" of the rally.
Fun facts about Sturgis:
The taxable sales in the city of Sturgis alone brought in $12M in 2013. It is estimated that the rally brings in approximately $800M to the Black Hills region annually.
Rally goers are a mix of white-collar and blue-collar motorcyclists and are generally welcomed by the local communities.
About 50% of the attendees have their bikes shipped to the Sturgis area and ride only the last few miles to the event.
71 couples were issued marriage licenses during the 2013 rally.
The 2014 rally will be held August 4-10.
Having heard of this famous event for many years, we decided that a quick stop in Sturgis was in order as many bikers have already arrived in the area for the event.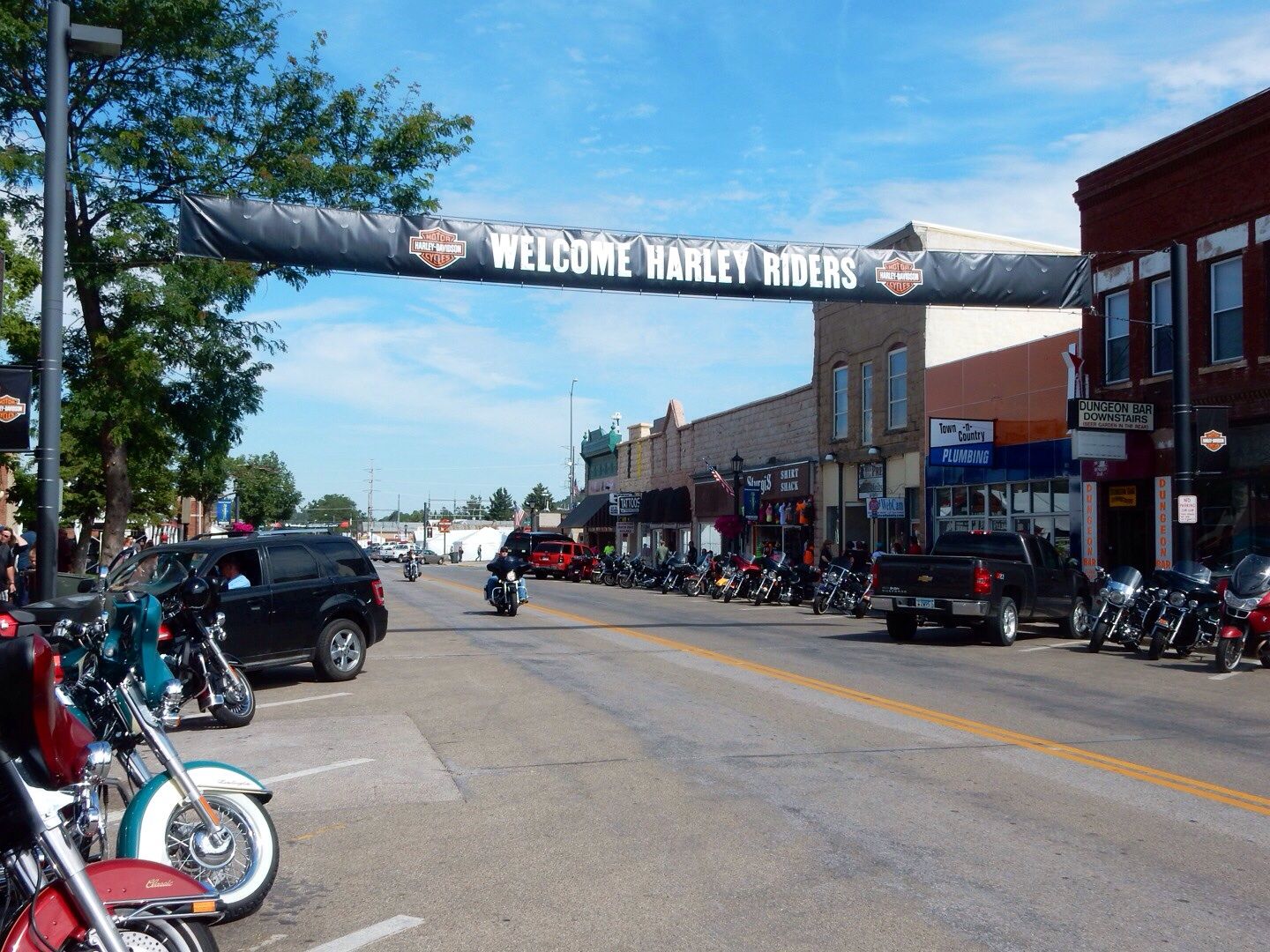 Bars, restaurants, tattoo parlors and shops selling rally garb are everywhere.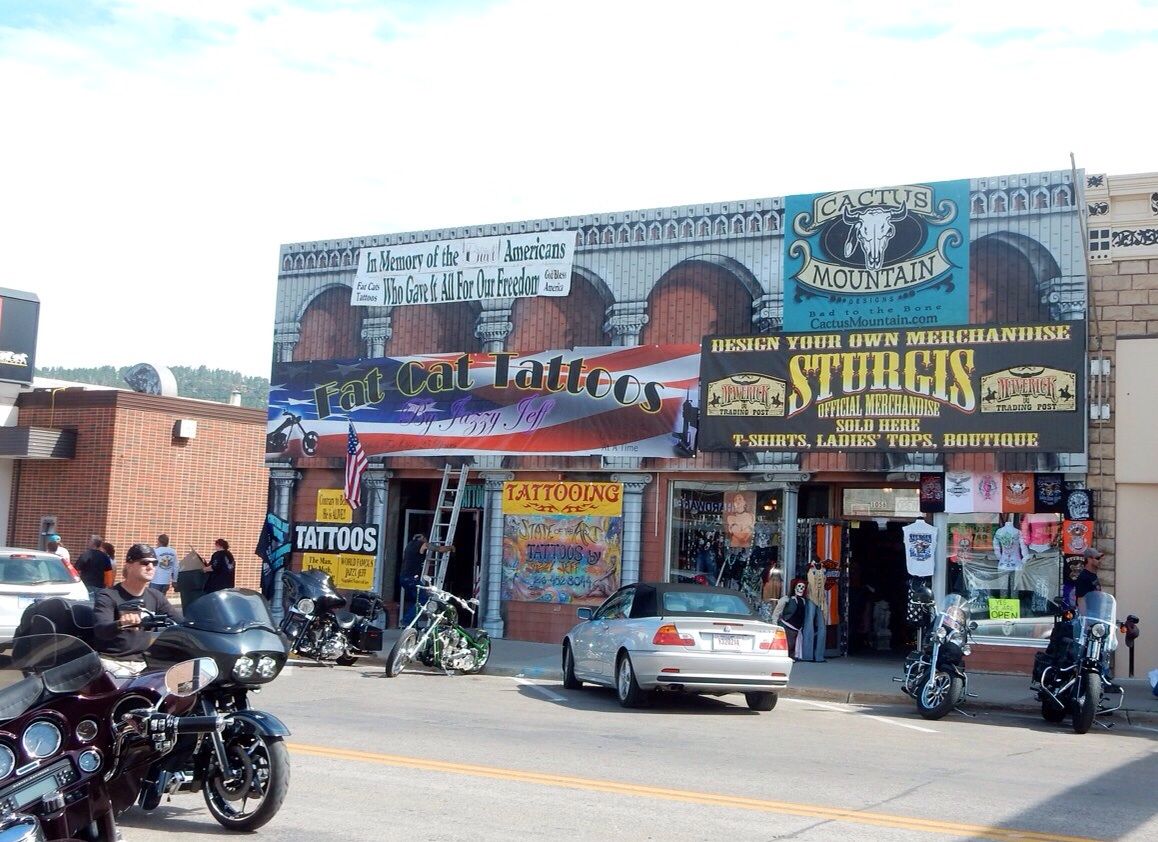 When we arrived (4 days before the official start of the rally), there were hundreds of vendors setting up shop in anticipation of the influx of bikers. Some were already open for business.
Stopped in at this place for some drinks and a bite to eat.
Nothing like a good old biker bar for drinking in the afternoon...
All roads lead to Sturgis!
I was glad I got to see this place, but there is no way I want to be here next week!
Website:
www.sturgismotorcyclerally.com