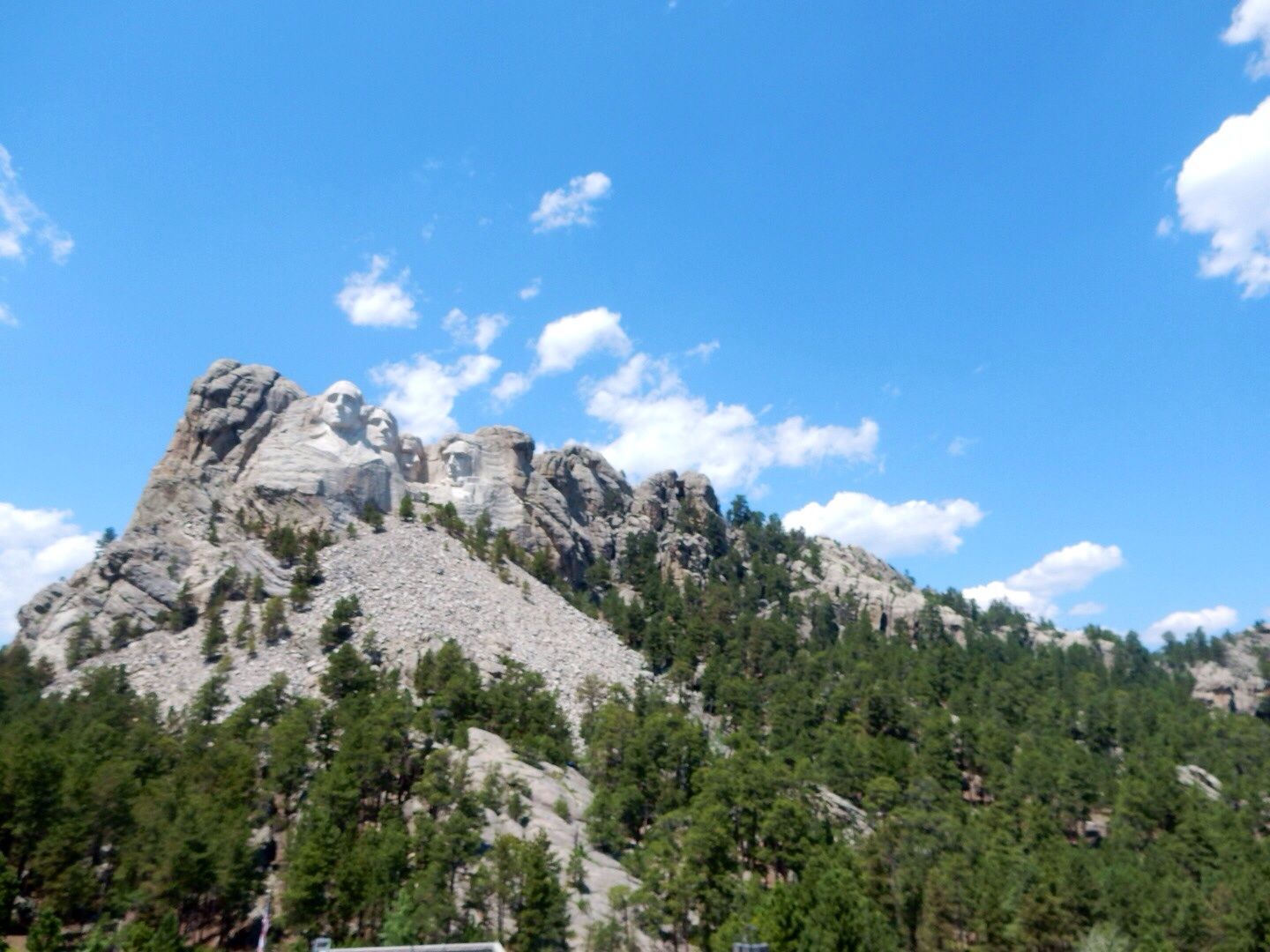 The Mount Rushmore monument started as an idea to draw tourism to South Dakota. Originally, the Needles (a granite rock formation in Custer Park) was considered as the location for carvings of a parade of Indian leaders and American explorers who shaped the frontier.
The backers of the concept contacted the master sculptor of the Confederate Memorial at Stone Mountain, Gutzon Borglum (born in Idaho in 1867, the son of Danish Mormons, who studied art in Paris). He scouted out a better location than the fragile Needles selecting Mount Rushmore (known as Six Grandfathers by the Lakota Sioux) that had a large wall of exposed granite that faced southwest receiving direct sunlight for much of the day.
Congress approved the project in 1927 and President Coolidge insisted that "along with Washington, that there by two republicans and one democrat." The monument grouped four leaders that brought the country from colonial times to the 1900s. Borglum's vision was "the formal rendering of the philosophy of our government into granite on a mountain peak." Between 1927 and 1942, Borglum and 400 workers constructed the 60' sculptures of the four presidents: George Washington (dedicated in 1934), Thomas Jefferson (1936), Theodore Roosevelt (1939), and Abraham Lincoln (1937).
Originally, a large plaque was to be carved on the mountain and all of the figures were to be from head to waist. When Gutzun Borglum died in 1941, his son, Lincoln, took over the project. Insufficient funding due to World War II caused the project to end. The total cost of the project was approximately $1M.
Mount Rushmore is controversial among the Native Americans because the U.S. seized the area from the Lakota tribe after the Great Sioux War of 1876. The Treat of Fort Laramie (1868) had granted the Black Hills to the Lakota in perpetuity.
Extensive visitor facilities, sidewalks, and trails were completed in 1998. Be sure to check out the Information Center (where you can see a video about the project), visit the Sculptor's Studio, walk the Presidential Trail and experience the Lakota, Nakota, and Dakota Heritage Village. There are also several bookstores, gift shops, and a cafe on the location.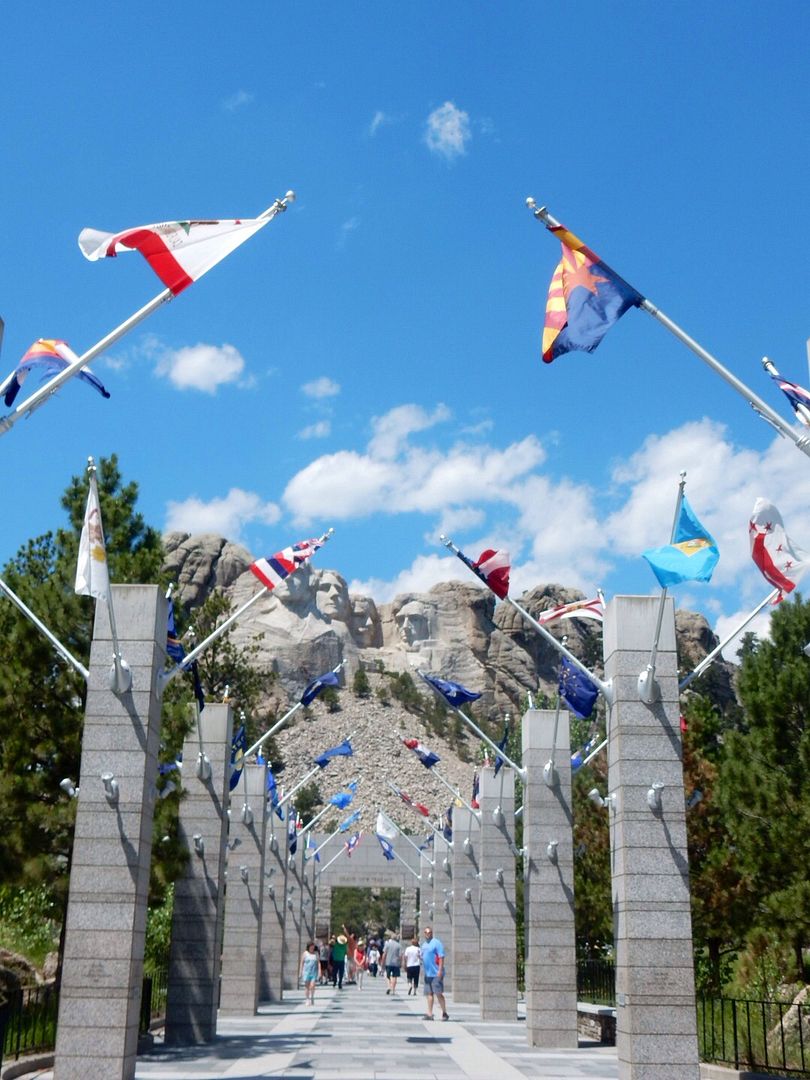 There is no admission fee, but there is an $11 parking fee per vehicle. We really enjoyed seeing this very famous and impressive monument in person. Beautifully done with great visitor exhibits and facilities.