Because dogs are not permited on the hiking trails at the Rocky Mountain National Park, we looked for something fun to do with our doggy, Sadie. Estes Park has a wonderful off-leash dog park that we checked out today.
John having a talk with Sadie about playing nicely with others...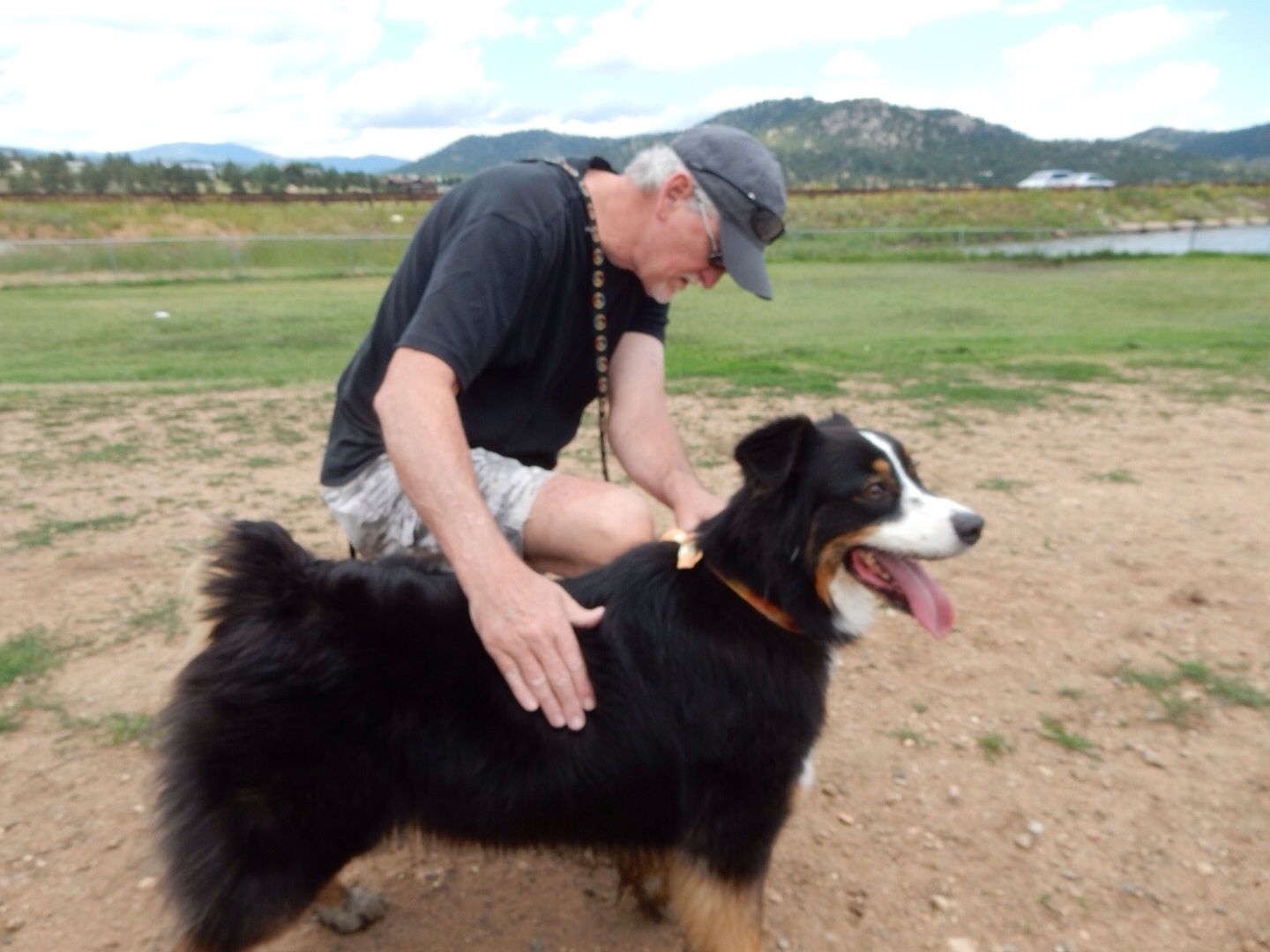 Sadie with new friends!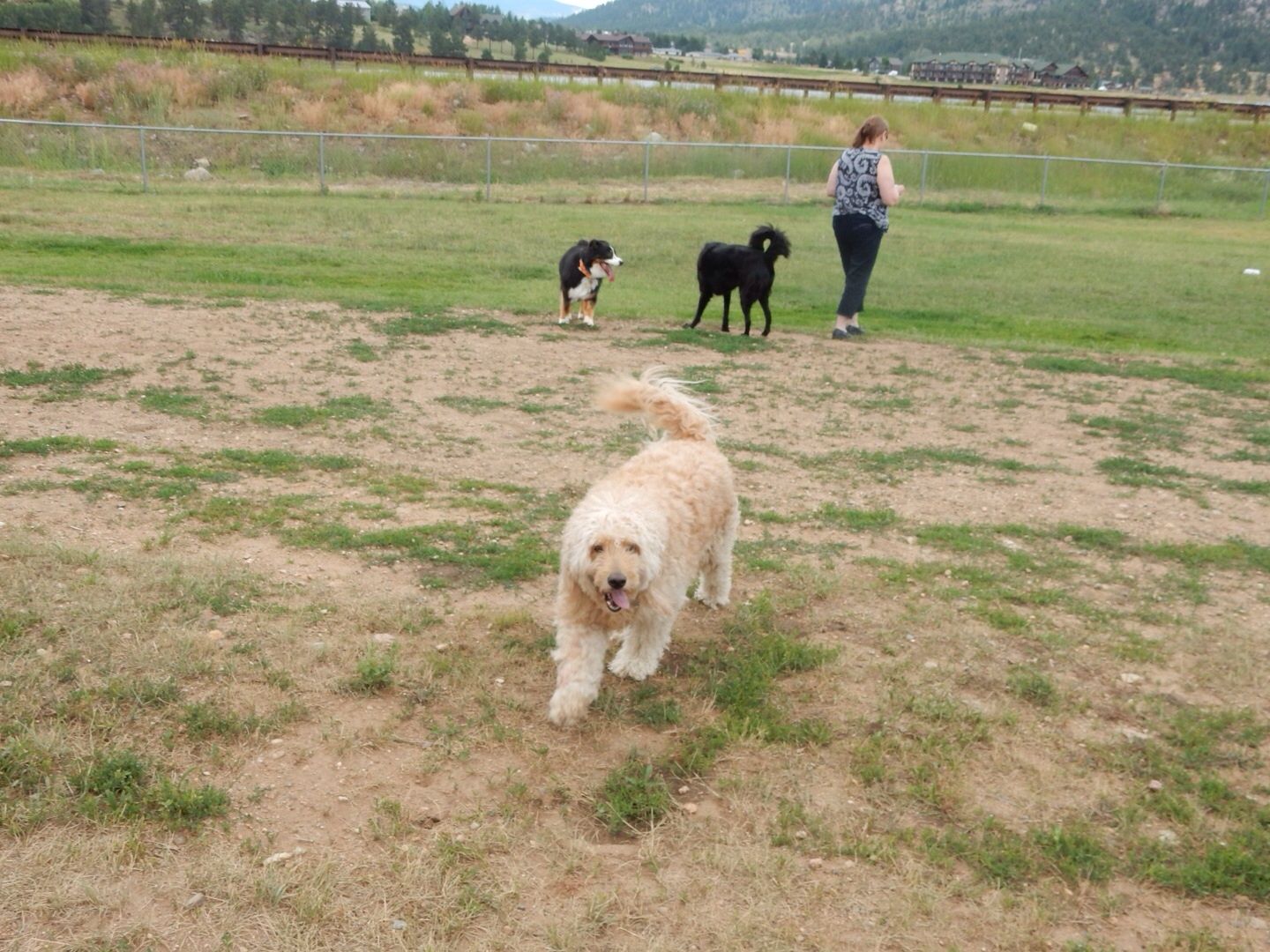 There was a lot of sniffing going on...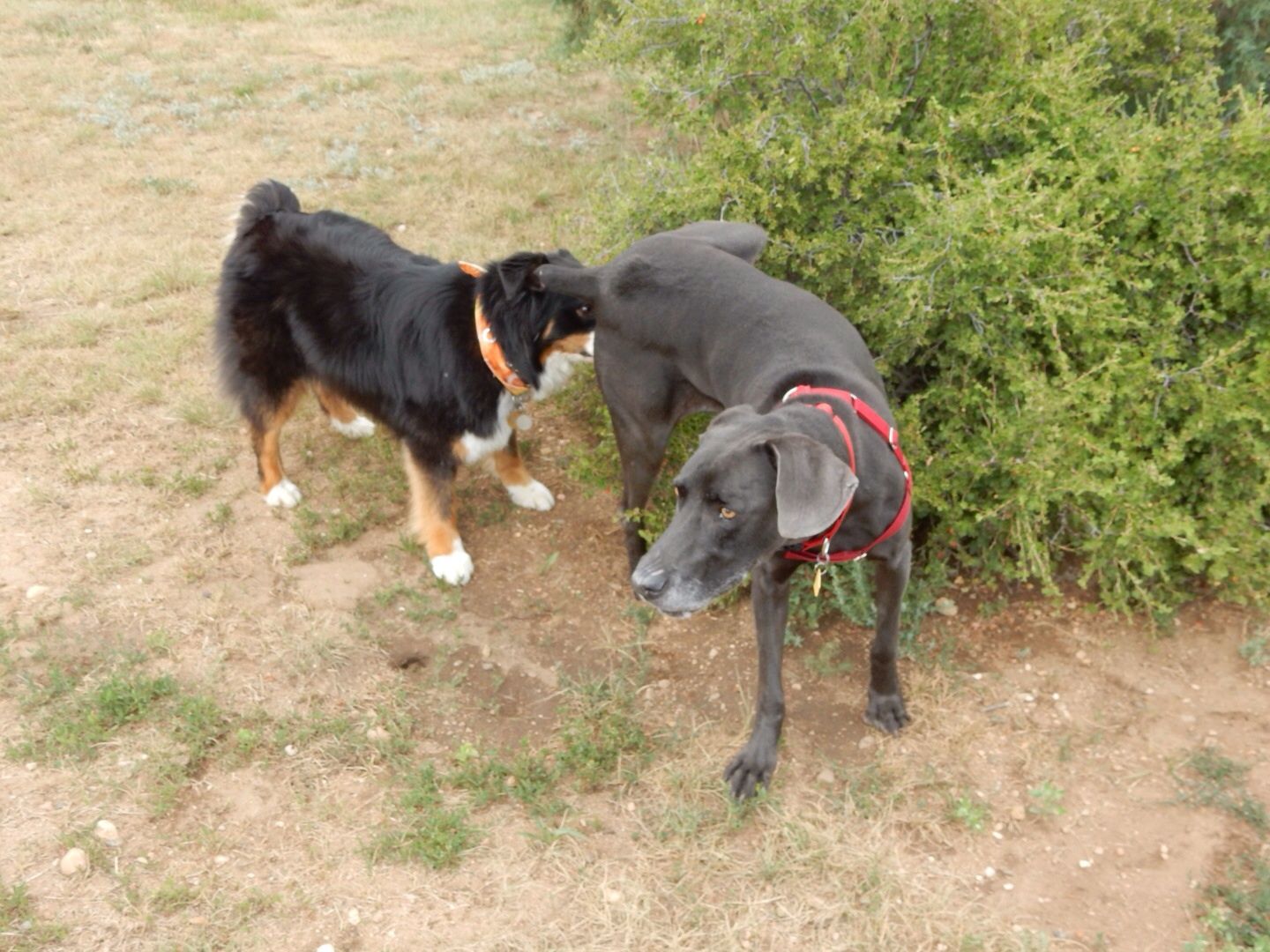 There were agility obstacles, too.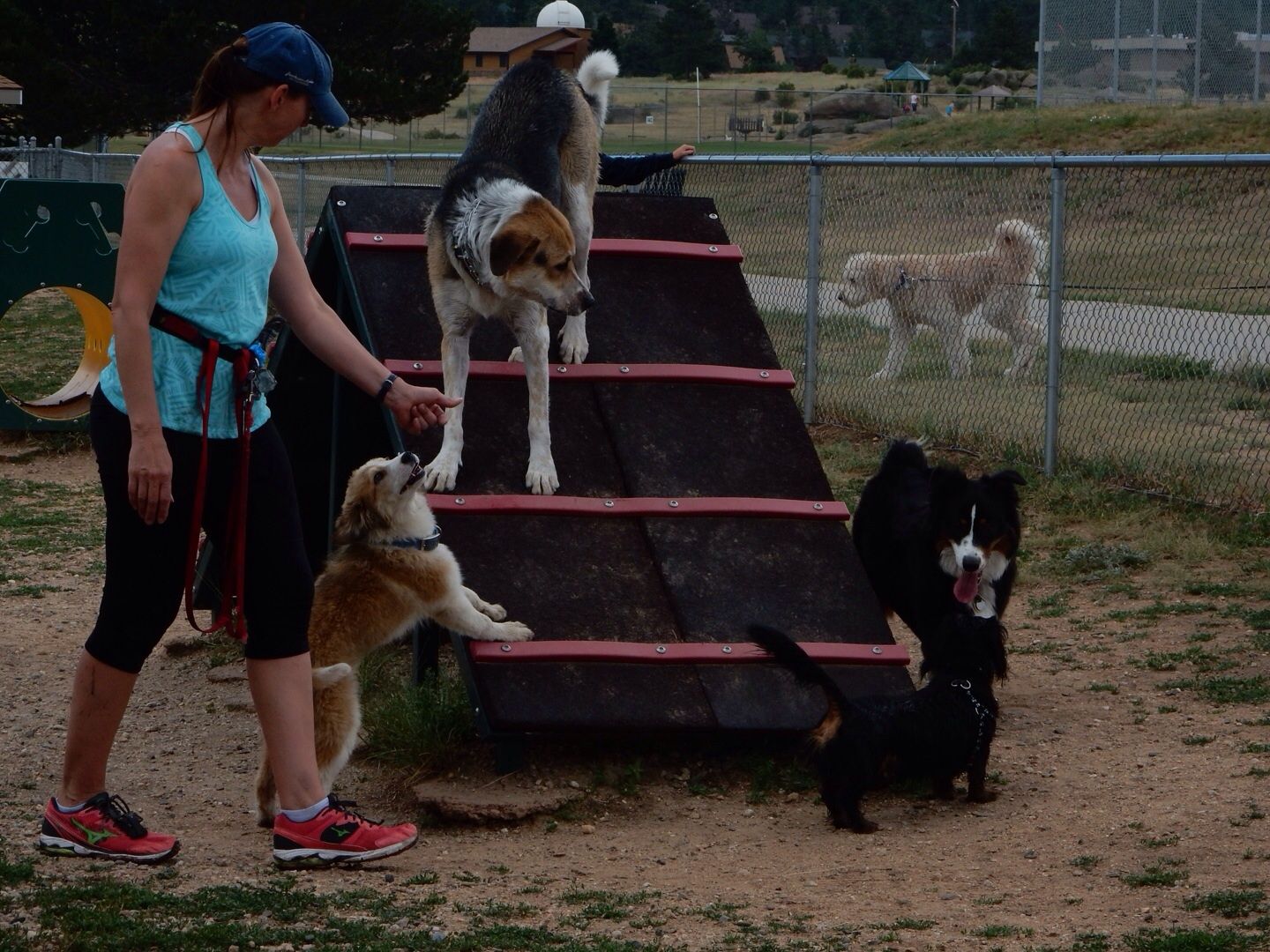 After lots of frisbee catching, playing with new friends large and small, and a swim in the lake, we packed up with a plan to return in the next few days. It's great that Estes Park has invested in this beautiful park for dogs.
Website:
www.evrpd.com/district-facilities/dog-park