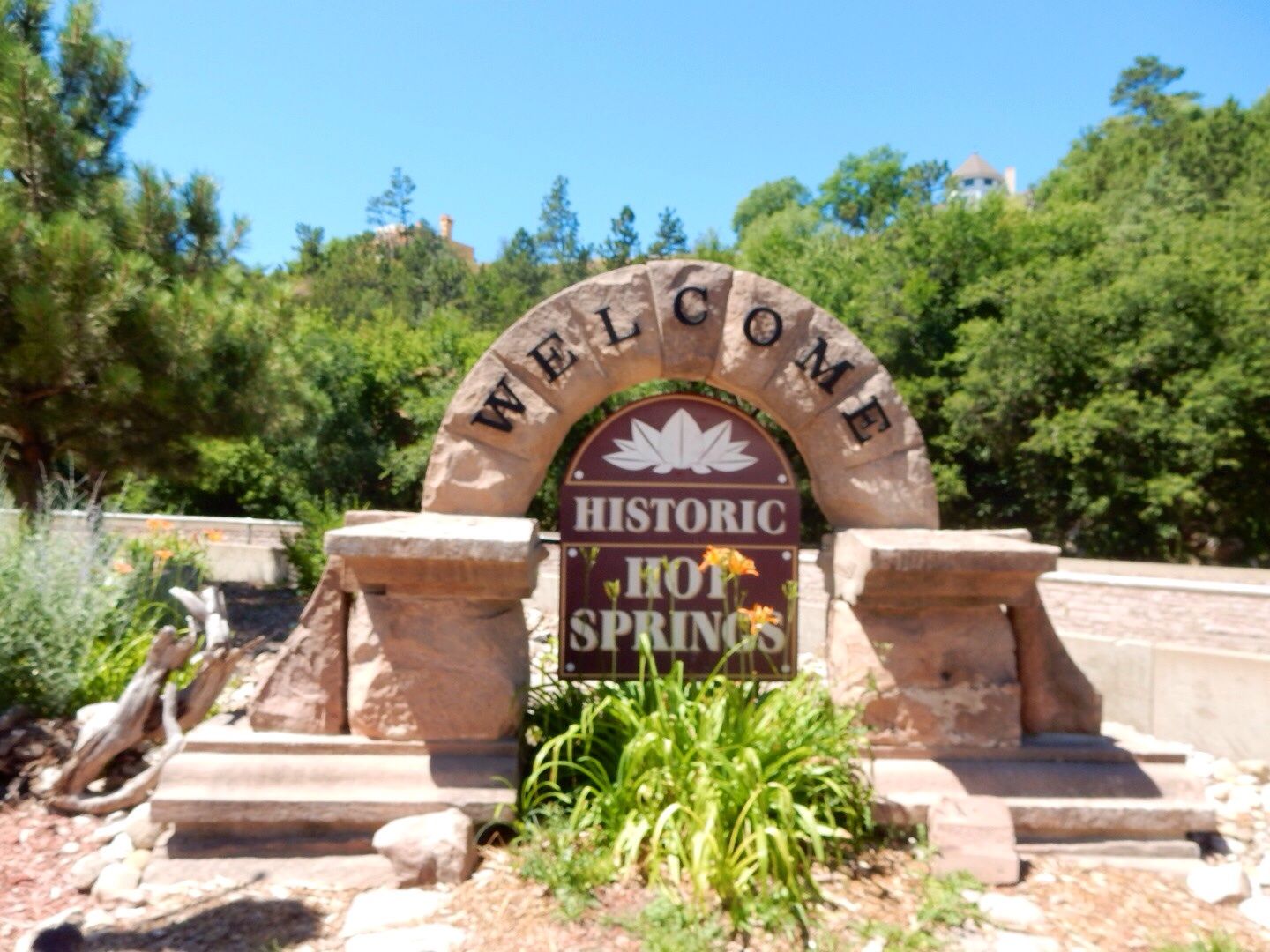 Hot Springs is a town known as the "gateway to the Black Hills" and is located in the southwestern corner of South Dakota. Sioux and Cheyenne people occupied the area for centuries with the European settlers arriving in the mid-1800s. With a population of about 4,000 it is the county seat for Fall River. Major attractions here include the Mammoth Site, Wild Horse Sanctuary, Evans Plunge (the world's largest indoor mineral spring water park and swimming pool built in 1890), the Pioneer History Museum, and Wind Cave National Park (about 10 miles north of the town). Additionally, there is a large VA facility (still active) that first opened in 1905 in Hot Springs.
As we visited both the Mammoth Site and Wind Cave, we made a few stops in Hot Springs as well. The Visitor Center is housed in the Railroad Depot originally built in 1890. It is located along the river with the original jailhouse now situated nearby. Calamity Jane was a "guest" at the jail one evening in November 1985 after a drunken evening at a saloon down the street.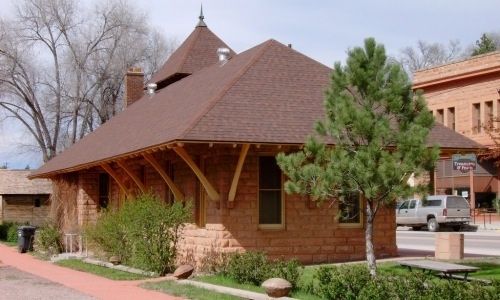 Jailhouse.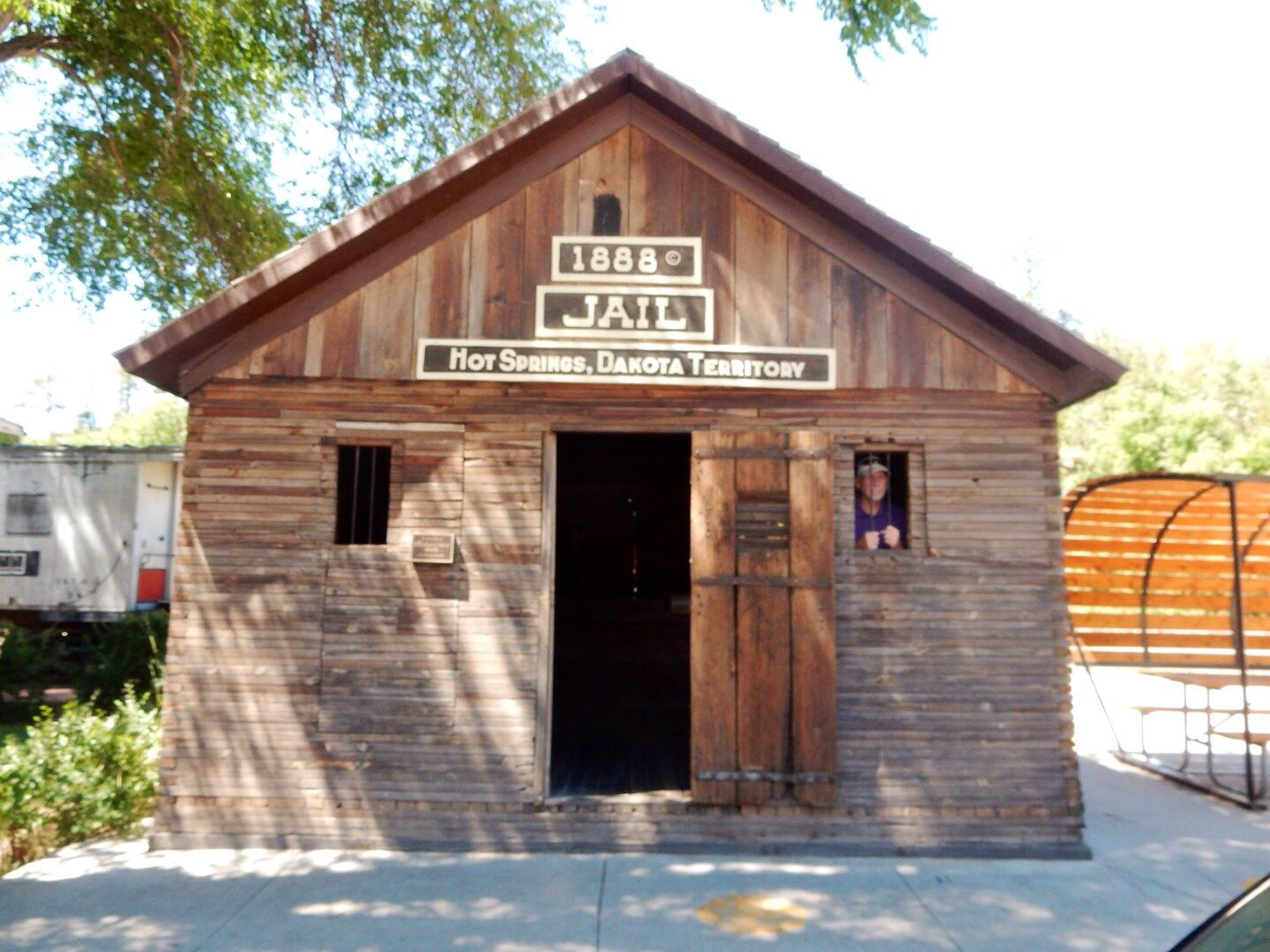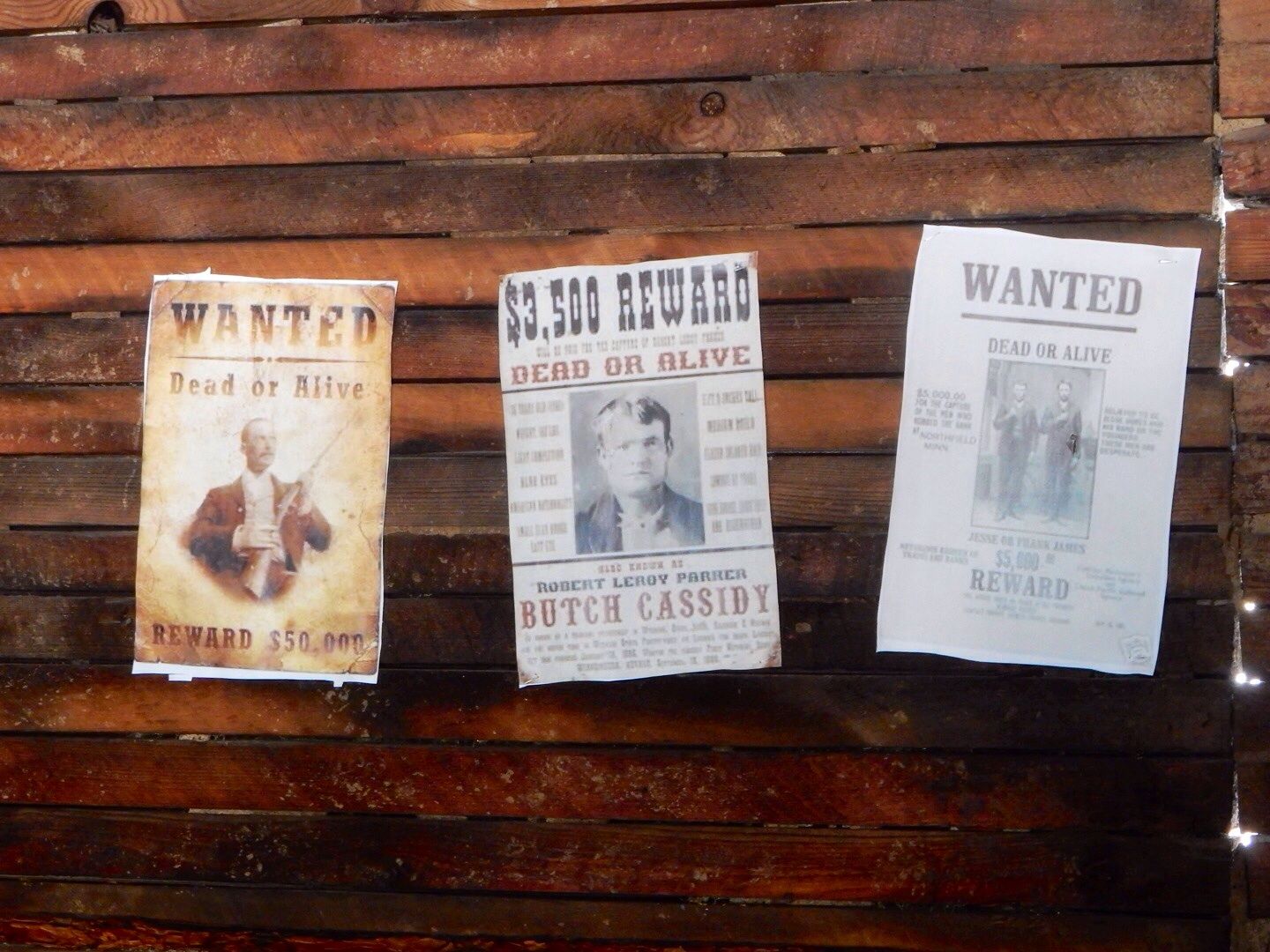 Oh dear, look who they picked up!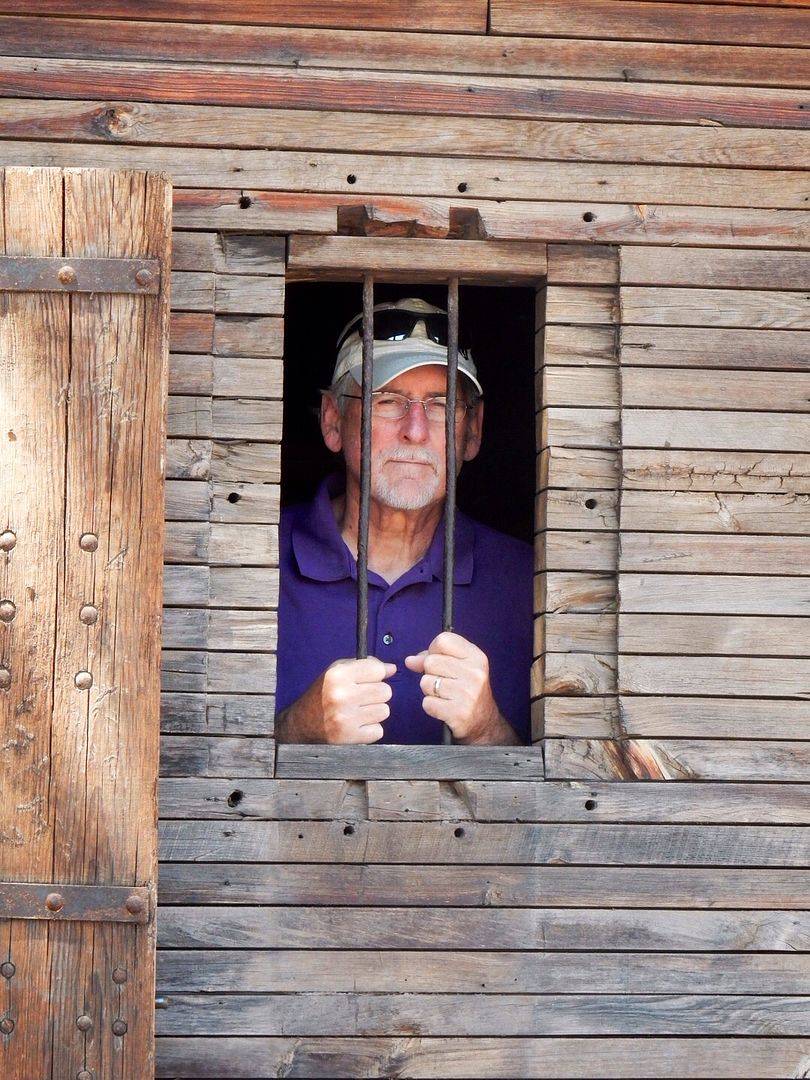 There are approximately 35 historical buildings in town built with the distinctive red sandstone indigenous to the area. The Depot building is one and here is another.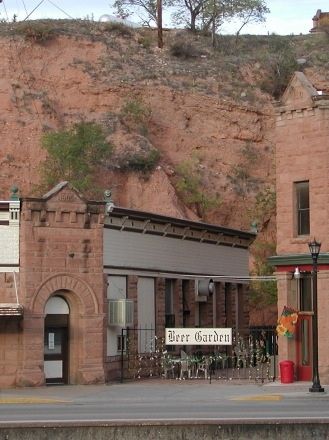 The river that runs through town is fed by the hot springs so remains approximately 87 degrees year round.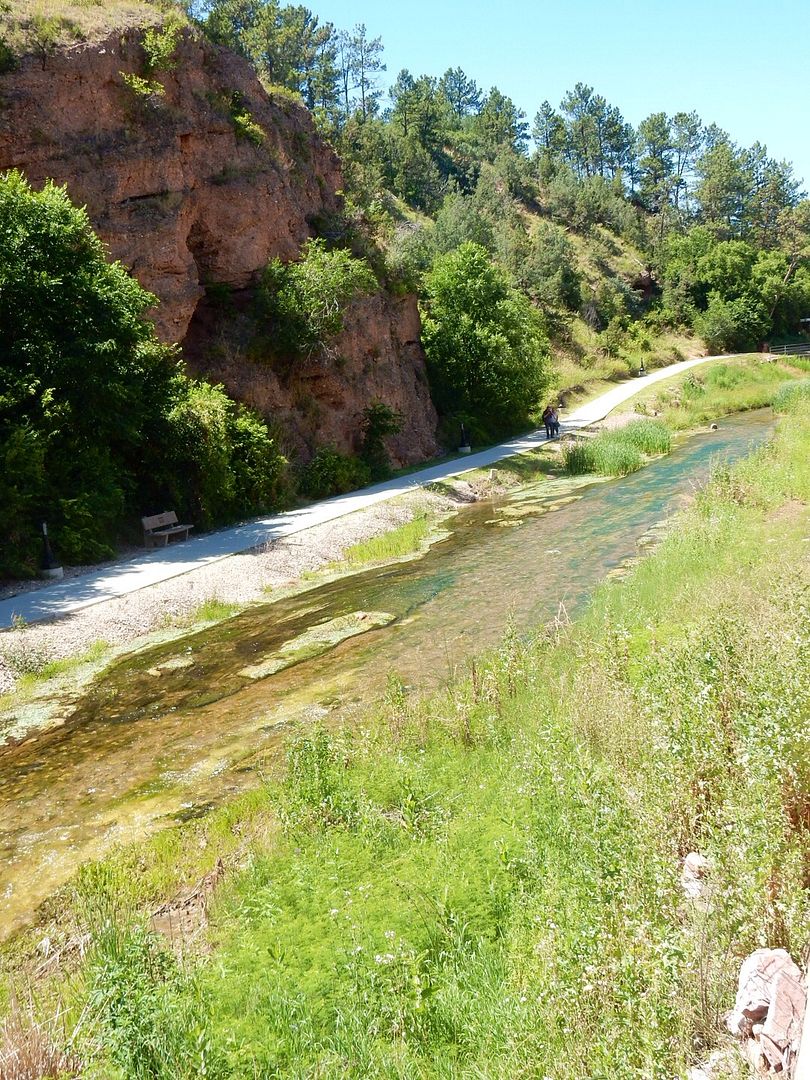 There is a lovely park along the river.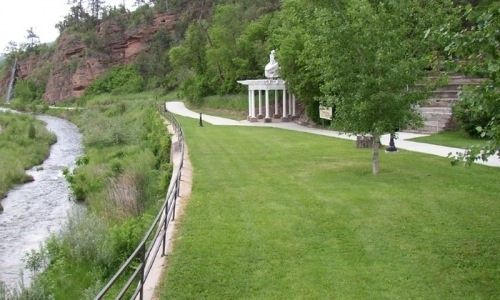 Also, this waterfall pours into the river as well. The flag at the crest of the cliff was placed there to honor veterans by the local VFW.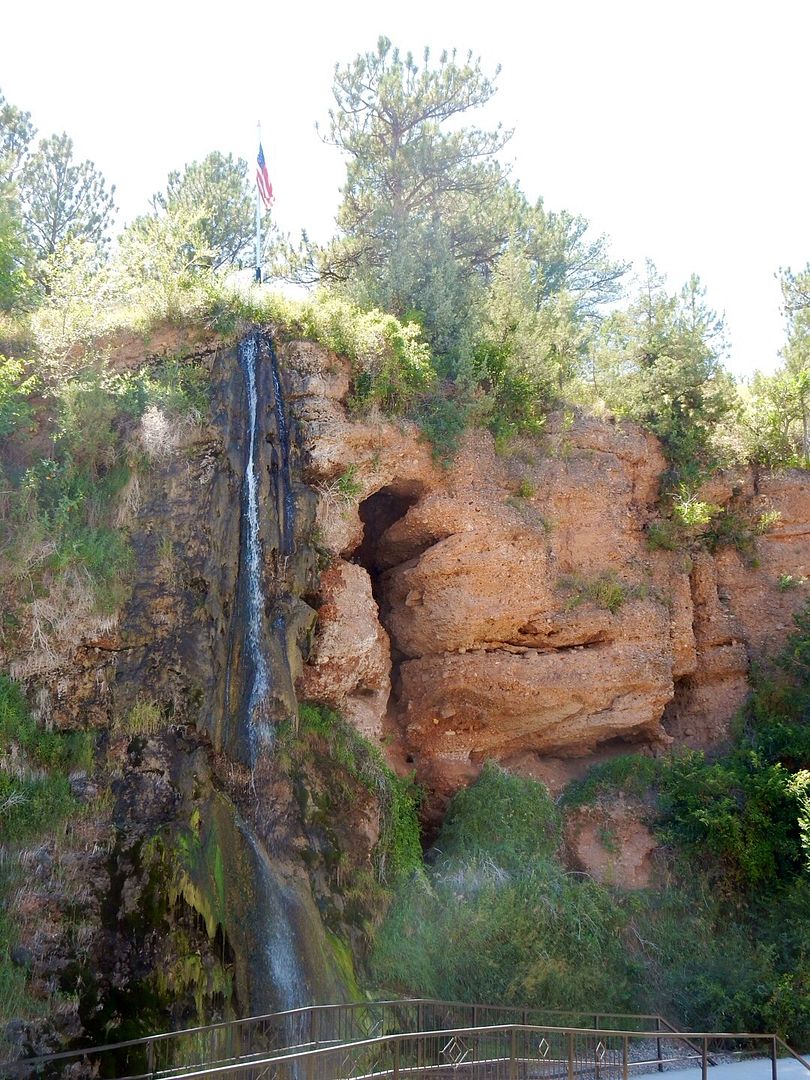 We did not spend much time here, but found it to be a quaint town.
Website:
www.hotsprings-sd.com