Resort Review: 3 stars on a scale of 5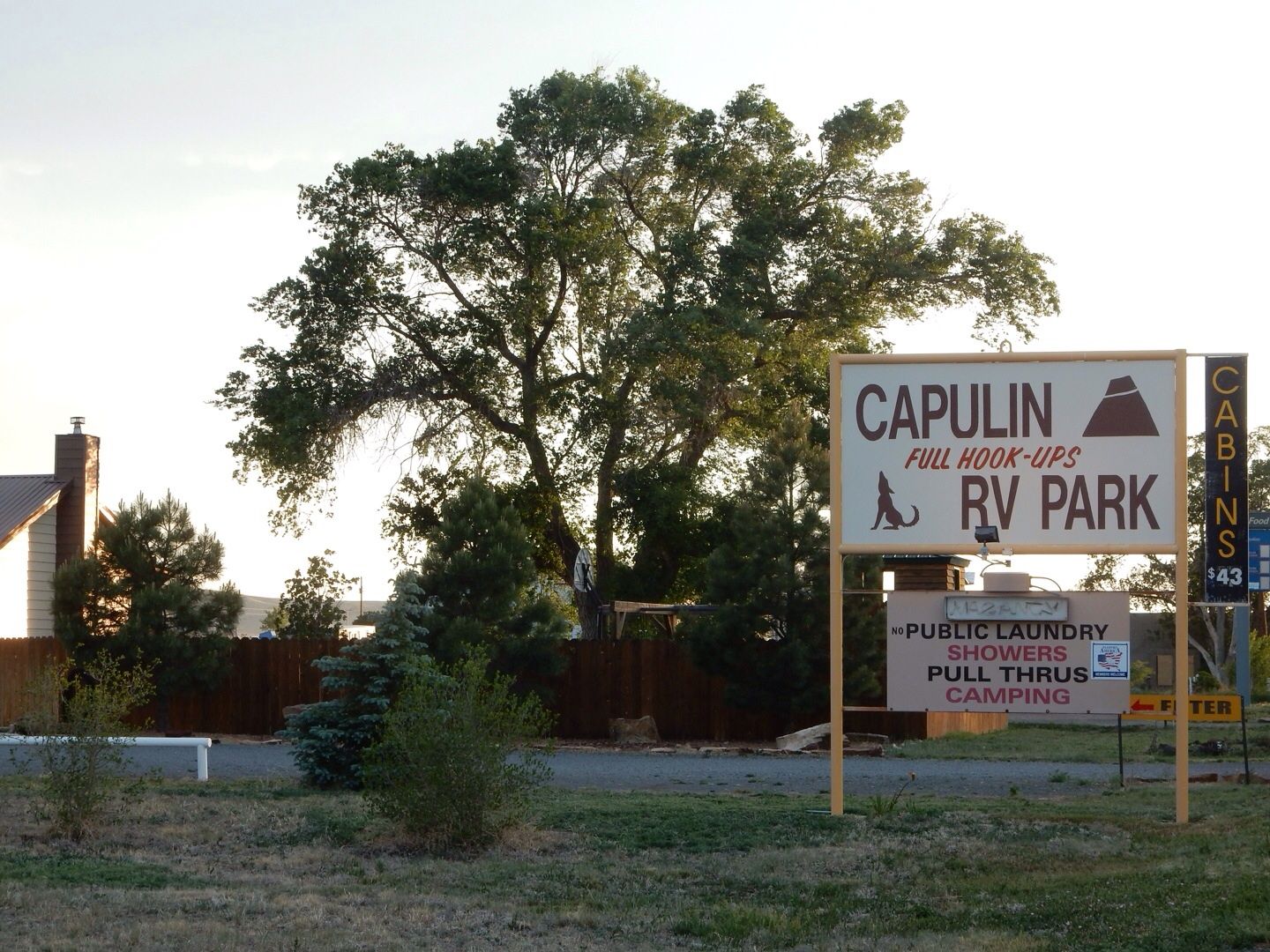 Location:
The primary reason we made reservations to stay at this small park was the the proximity of the Capulin Volcano National Monument. Actually, we could see the volcano from our front window. This tiny town (population 66) has only one store, so it is a pretty remote location. We did our grocery shopping, etc., in Raton, NM, that was 30 miles away. The park is also very close to the highway, but this was not an issue for us. Also, the countryside was actually quite beautiful near the park.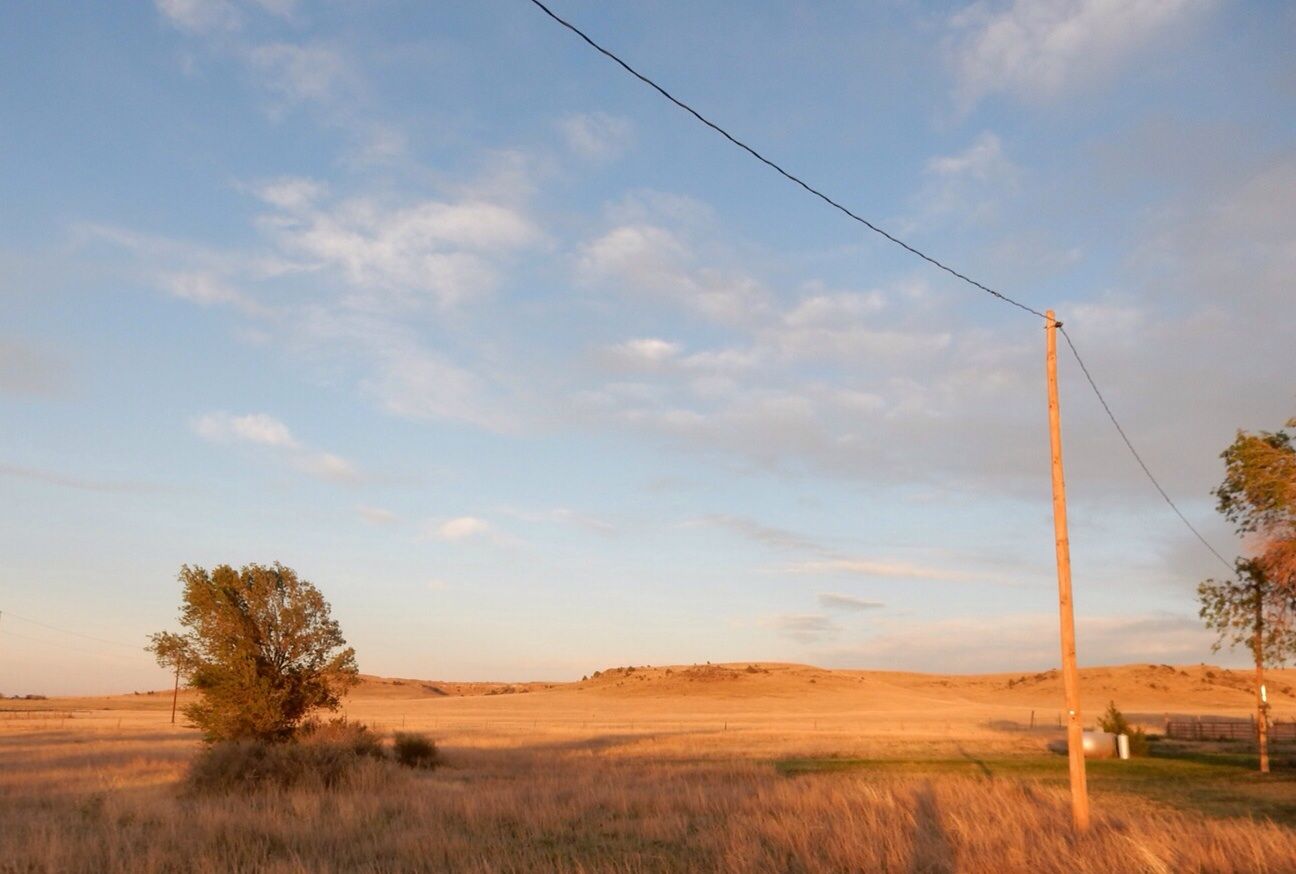 Lot Size:
Small, but because the park was not very crowded, it was not an issue. We did have some shade from a large tree. We had campers on one side (as you can see in the photo), but none on the other side.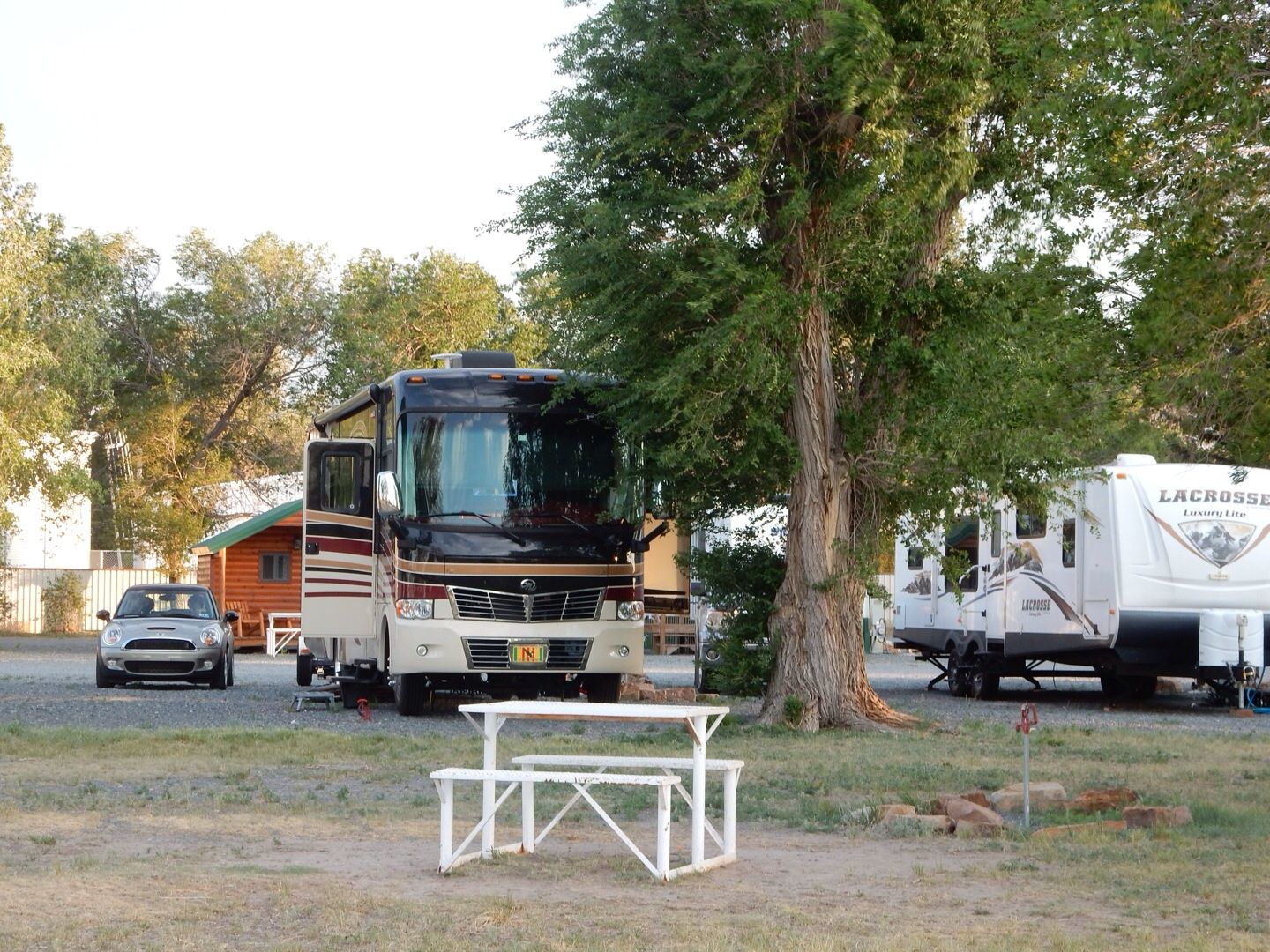 Amenities:
The laundry facilities (3 washers and 2 dryers) are the only amenities that we used while staying here for a week. This park has the basics.
Cost:
$162. This is the secondary reason we stayed here. The price was very reasonable.
Management:
The family that runs this place are great. They are very helpful, friendly, and accommodating. They are also very religious and there are biblical quotes posted around the park, but this was not an issue for us.
Comments:
This park served as a great home base for all of the sightseeing we did in the northeastern part of New Mexico and was a great stopping off point between Texas and Colorado. I doubt that we will return to this park as we saw pretty much all of the attractions in the area. Capulin Volcano is a sight to behold! We were very happy with our stay here and felt it was good value for the money.
Website:
www.capulinrvpark.com